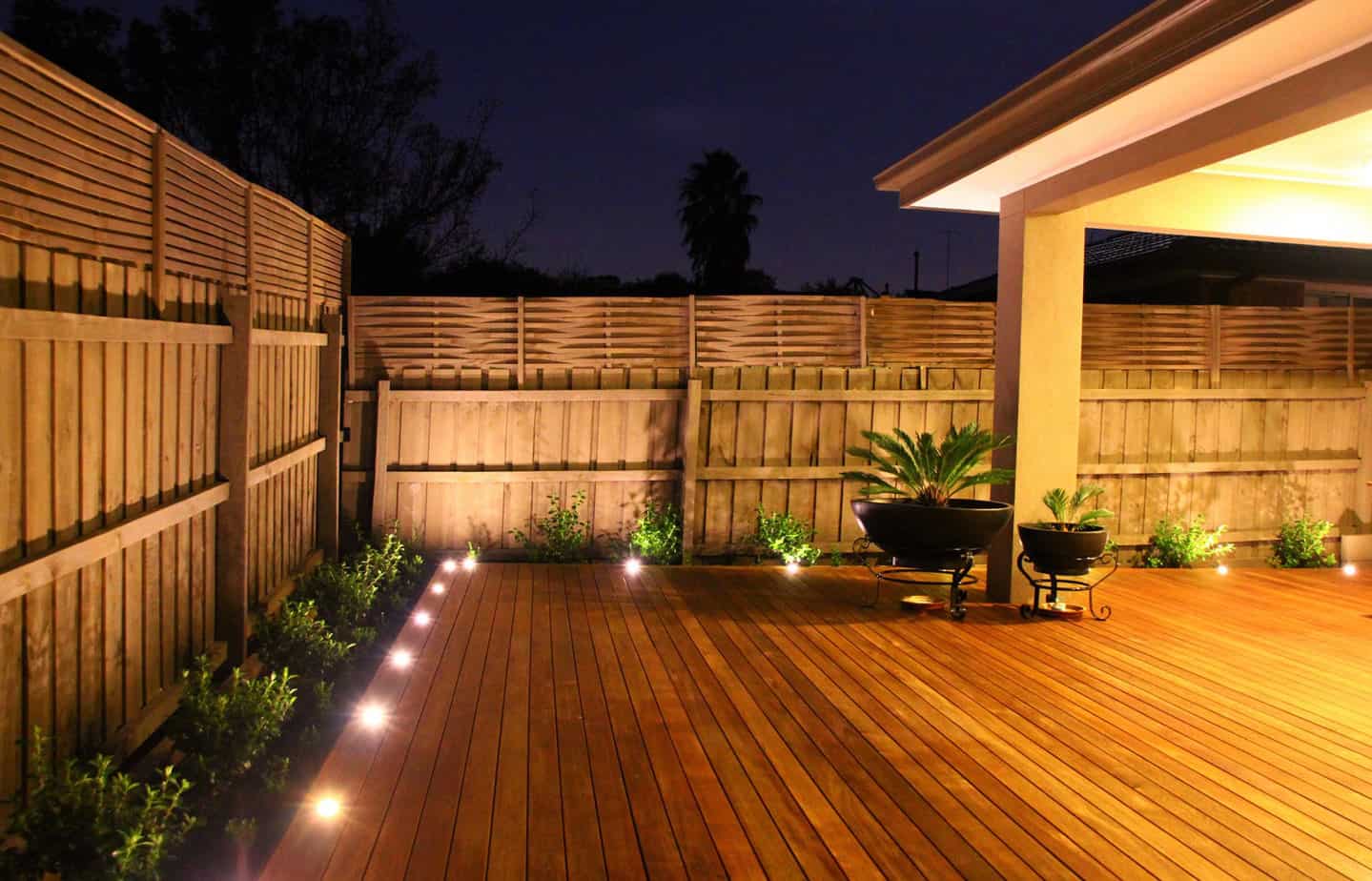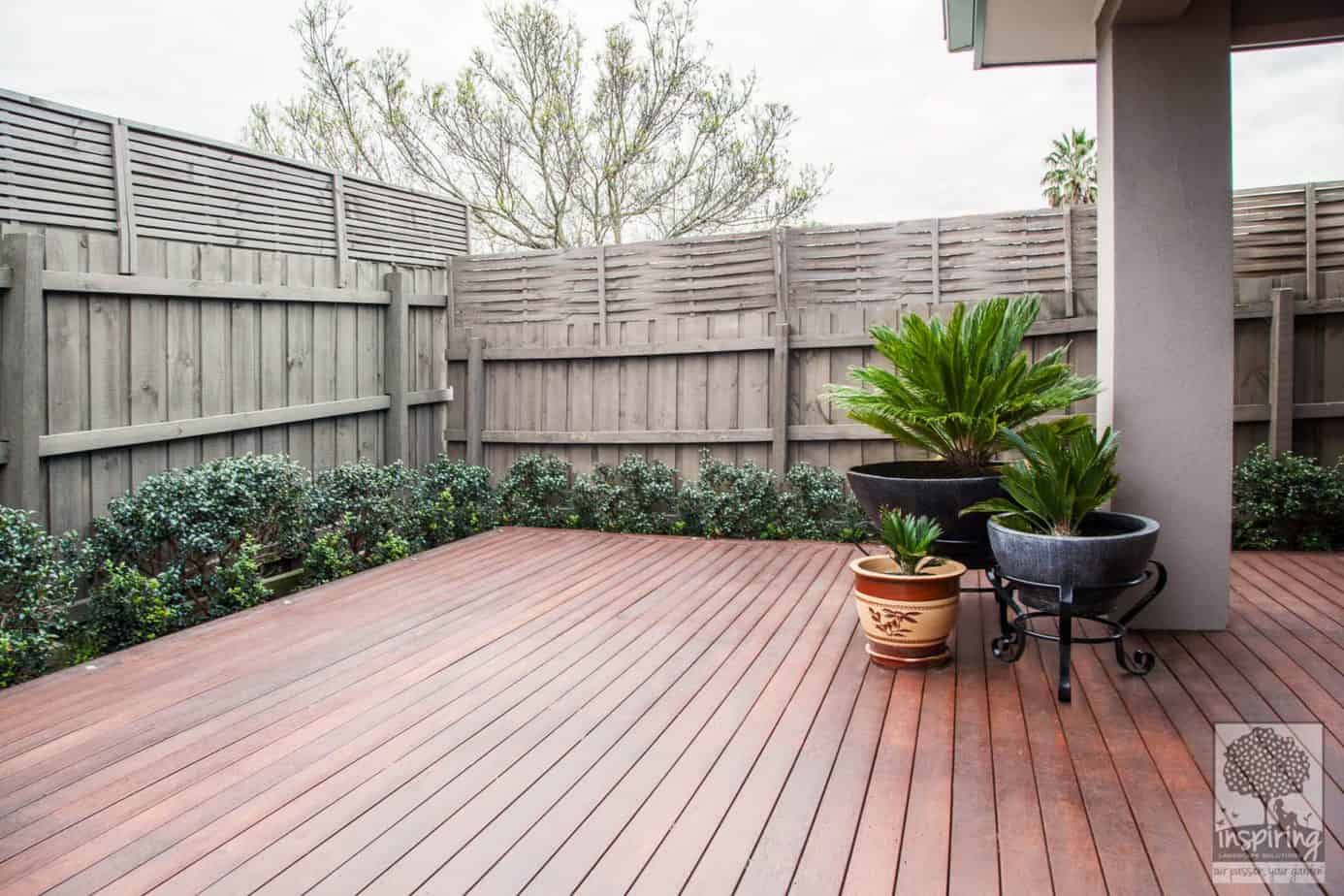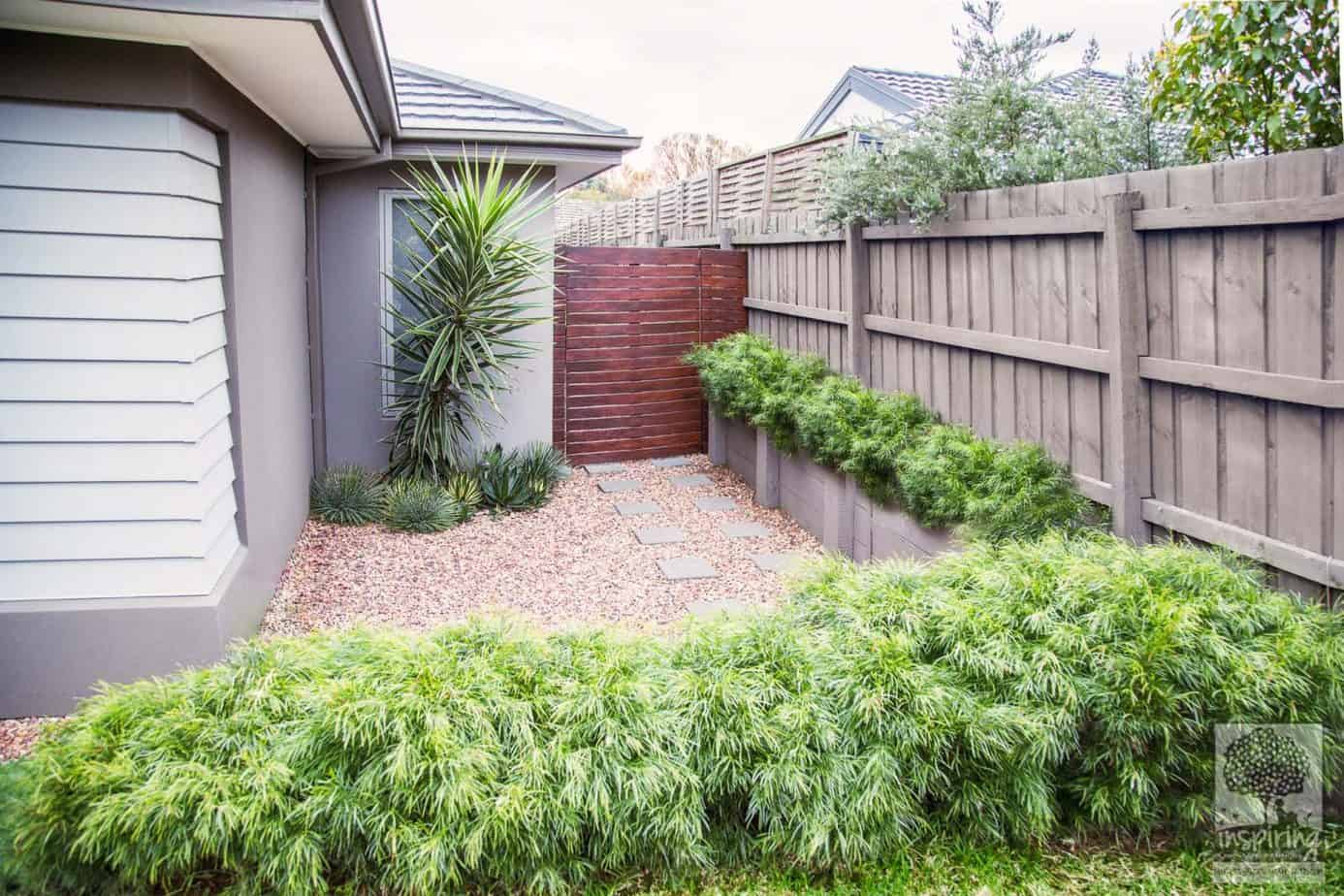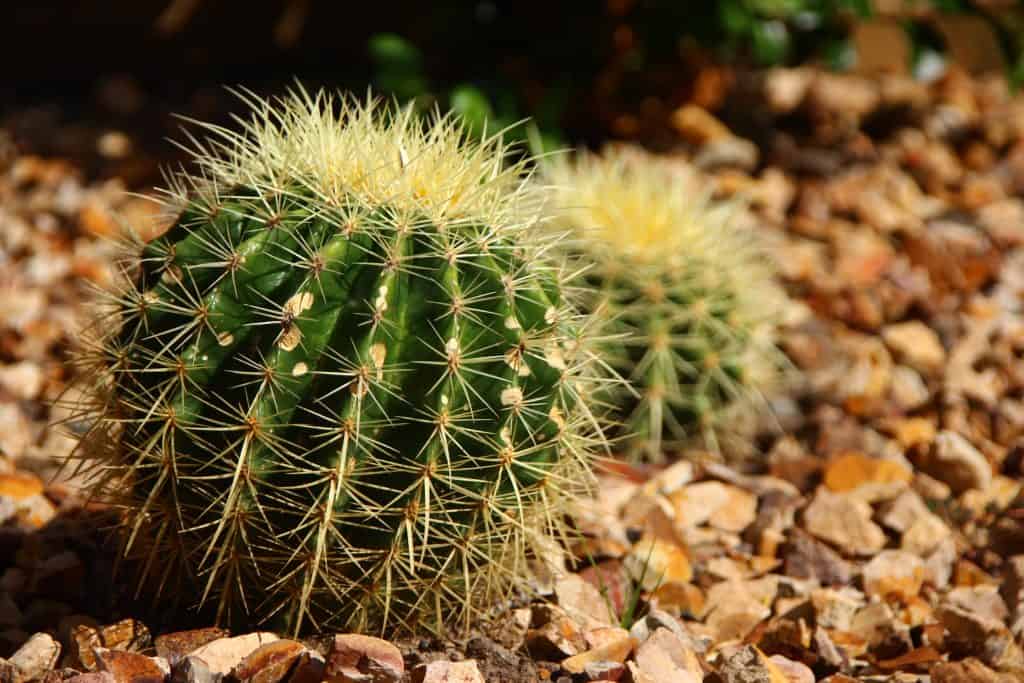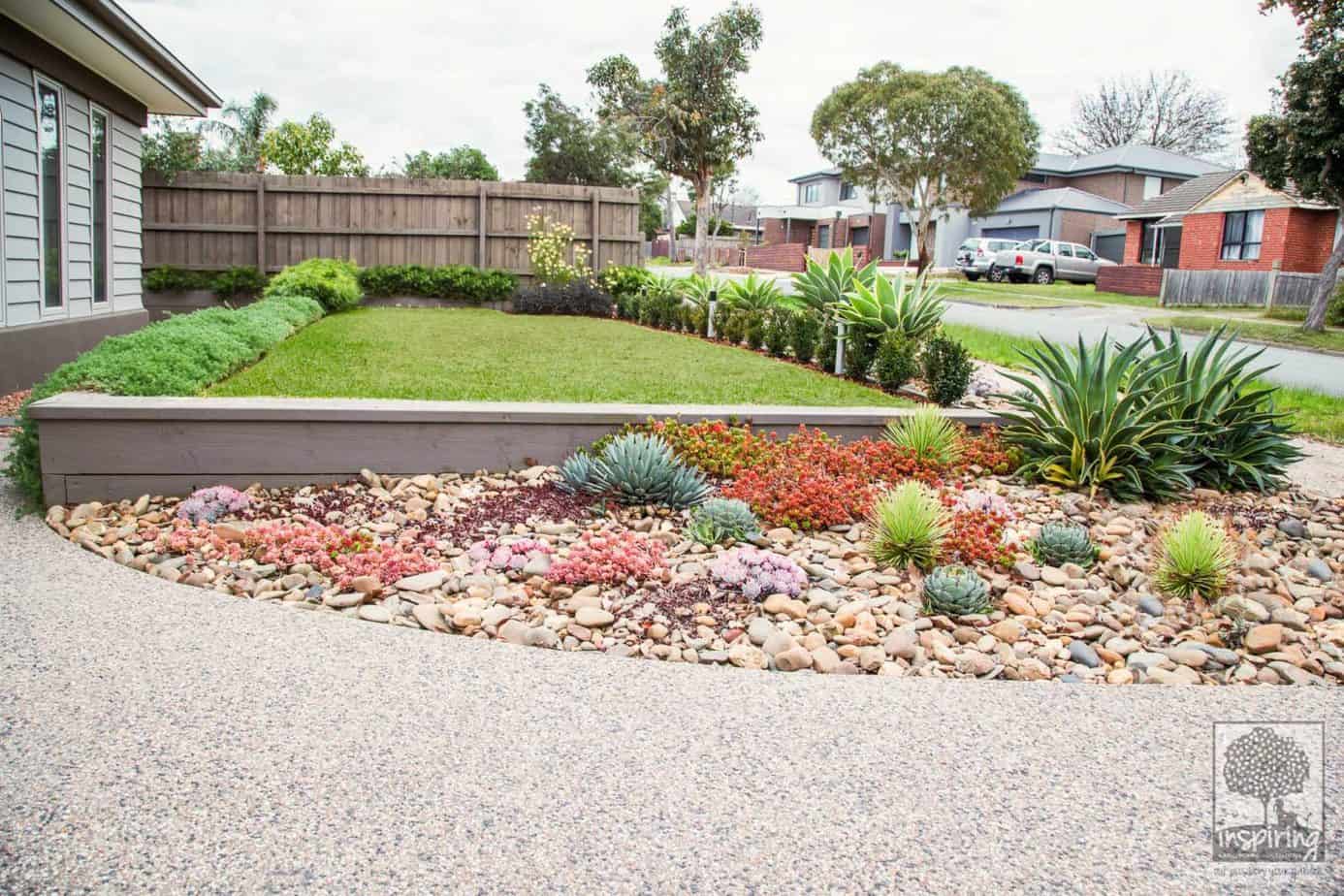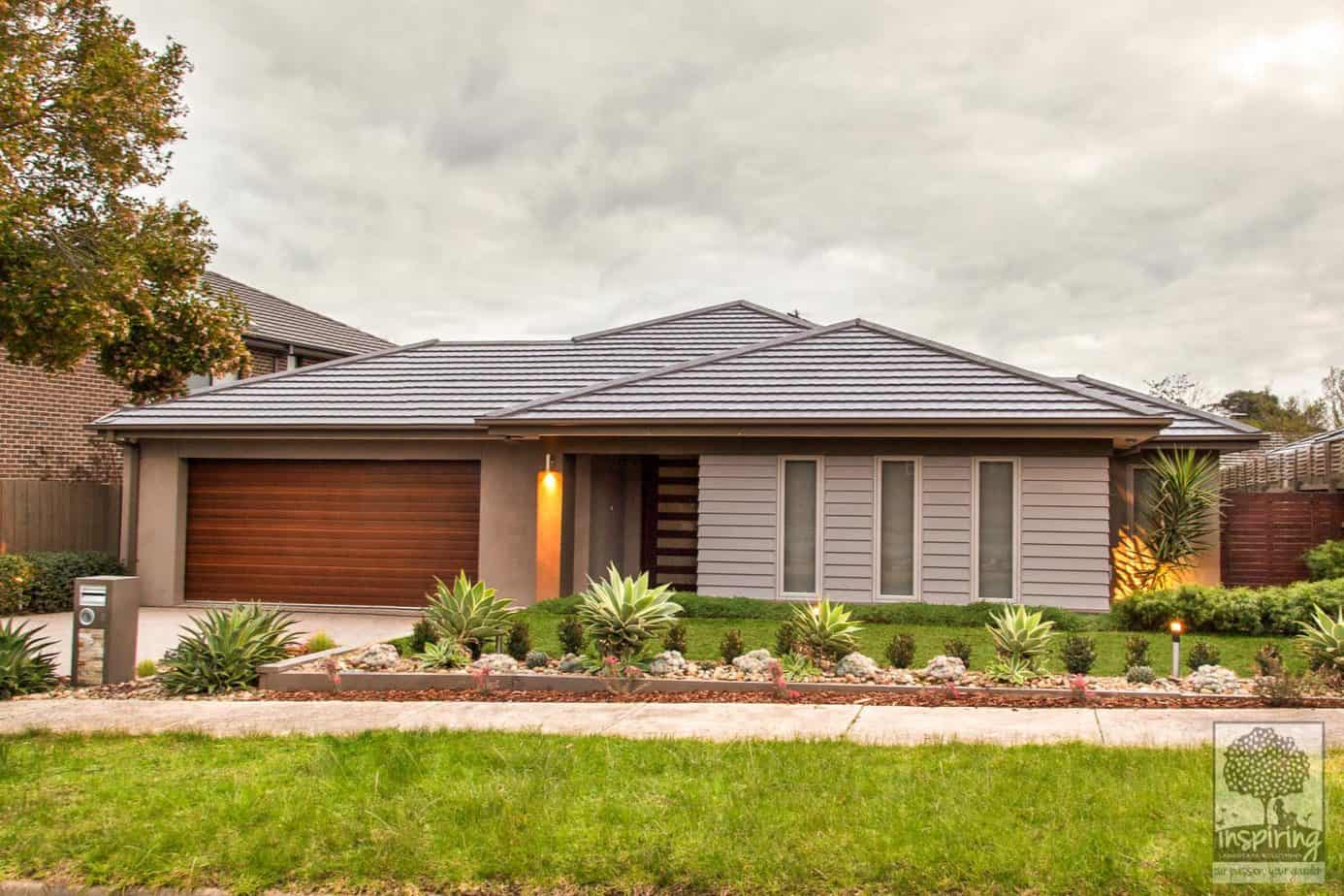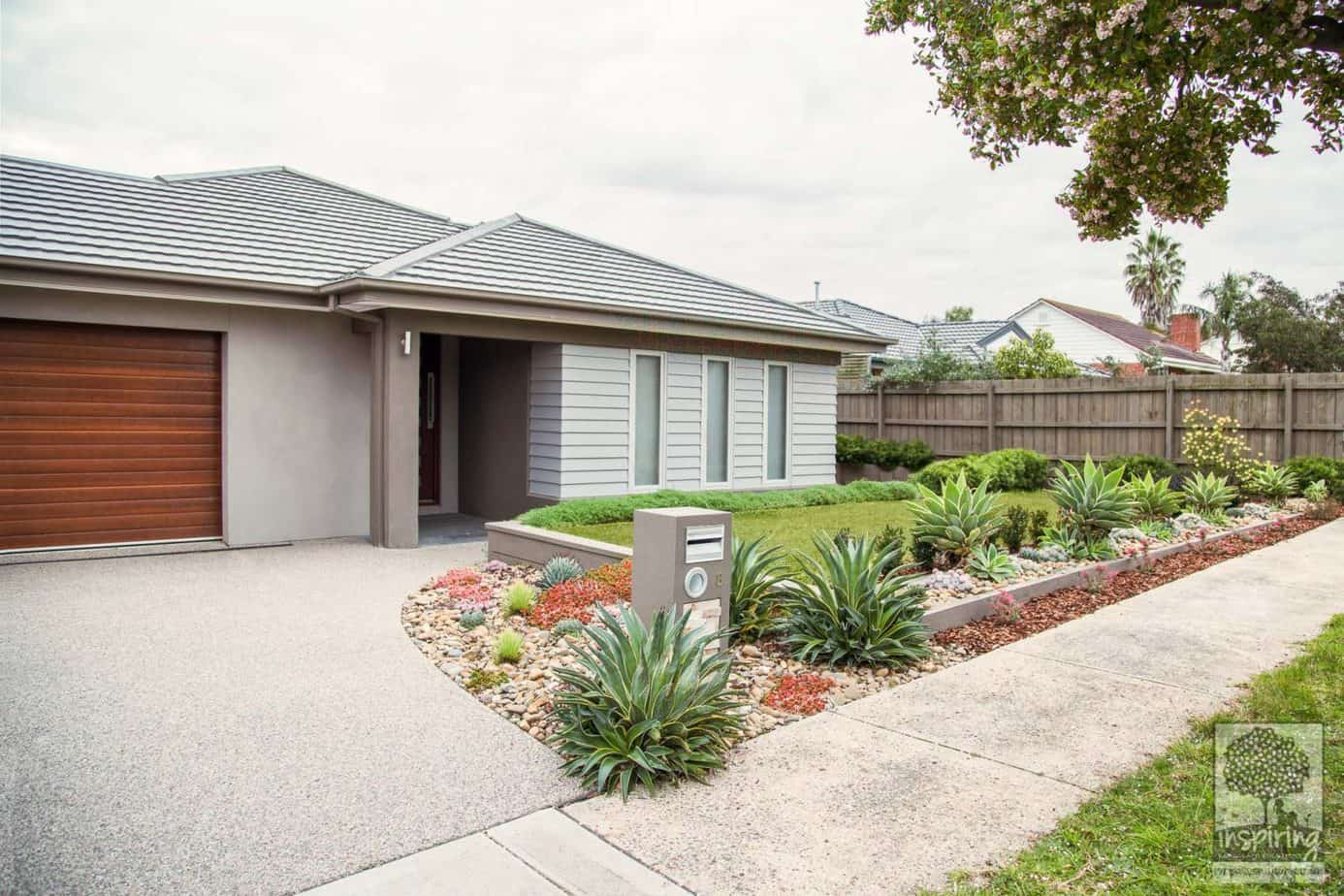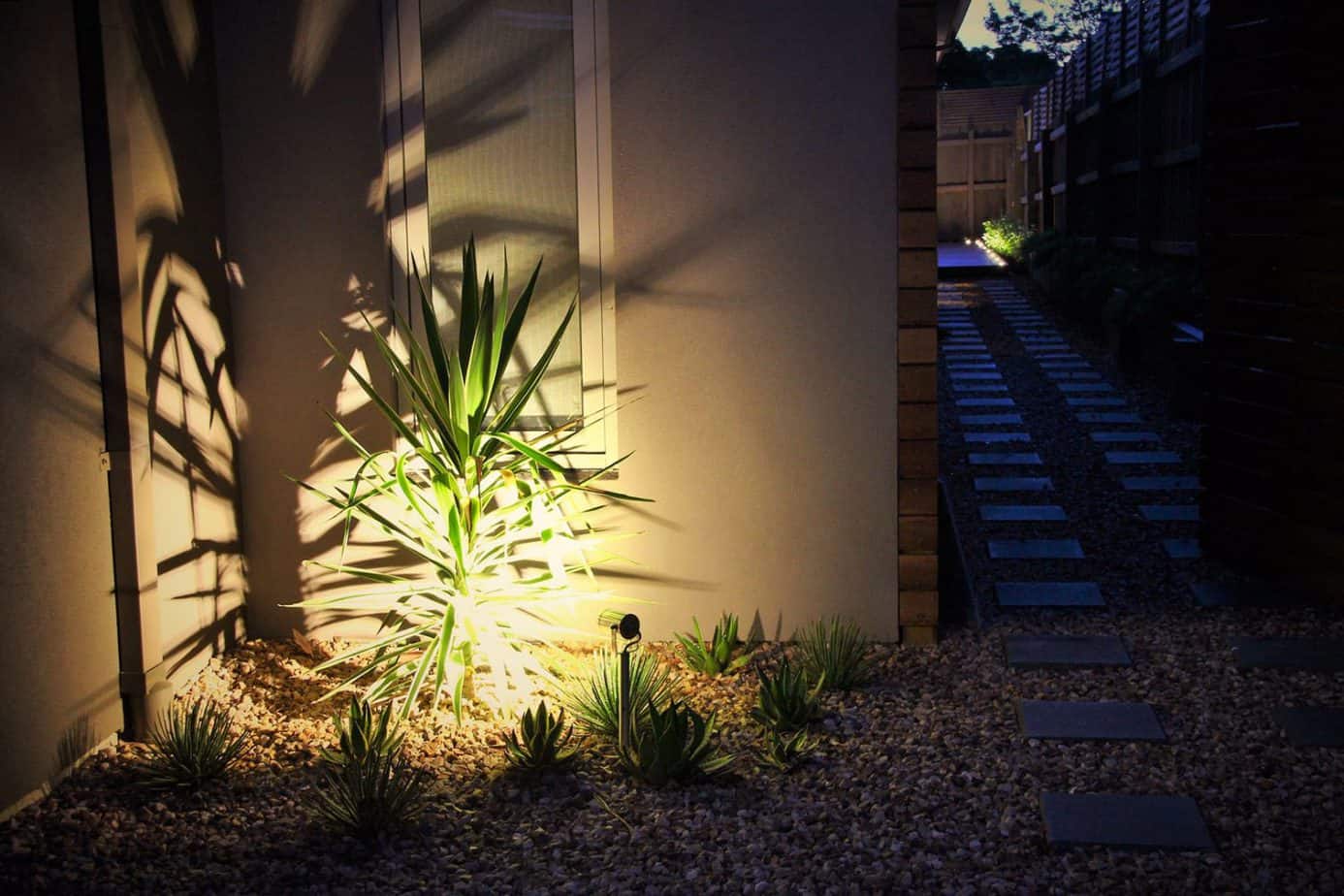 Ashburton A
Mixed elements!
Ashburton project completed October 2013.  Design and plantscaping completed by Inspiring Landscape Solutions.
Project Brief:
compliment the modern family home;
keep the frontage open and not blocking the front entrance with the resulting levels;
incorporate succulents and xeriscape planting;
low maintenance evergreen planting palette;
some colour injection;
something 'green' for all interior vantage points;
consider allergic sensitivities of family members; and
incorporate an advanced lemon tree for plenty of lemons!
Project Loves:
the succulent and cacti as the hero plants in the design;
the symmetrically laid steppers which add another element of visual interest in the garden; and
the deck lighting at night.
My project was Inspiring Landscape Solution's first.  Parveen and her team transformed a front and back yard from dirt to a beautiful modern front and back garden.   Having no previous landscaping experience, we engaged Parveen to design the landscape of our newly built home. As we are very visually oriented, Parveen was very helpful to step us through the entire process, making us comfortable with all of the design aspects and elements. Given the size of the project, she was extremely patient with the number of questions we had right from the start spanning from plant care, design alternatives and being flexible with the changes we made along the way (for reasonable fee variances). We found her design ideas to be practical and she made a conscious effort to really understand our needs, requirements and above all, worked within our budget to achieve a fabulous garden for us to enjoy all year round as a family and to entertain our friends. Many visitors have commented that the river rocks bed corner on my front garden looks fantastic and the creepers overhanging the retaining walls have soften the effect of the existence of the walls. Overall, we are very happy with the service and product of Inspiring Landscape Solutions. Thank you Parveen and your team! We will definitely recommend you to our friends.
A & D
Follow us on social media