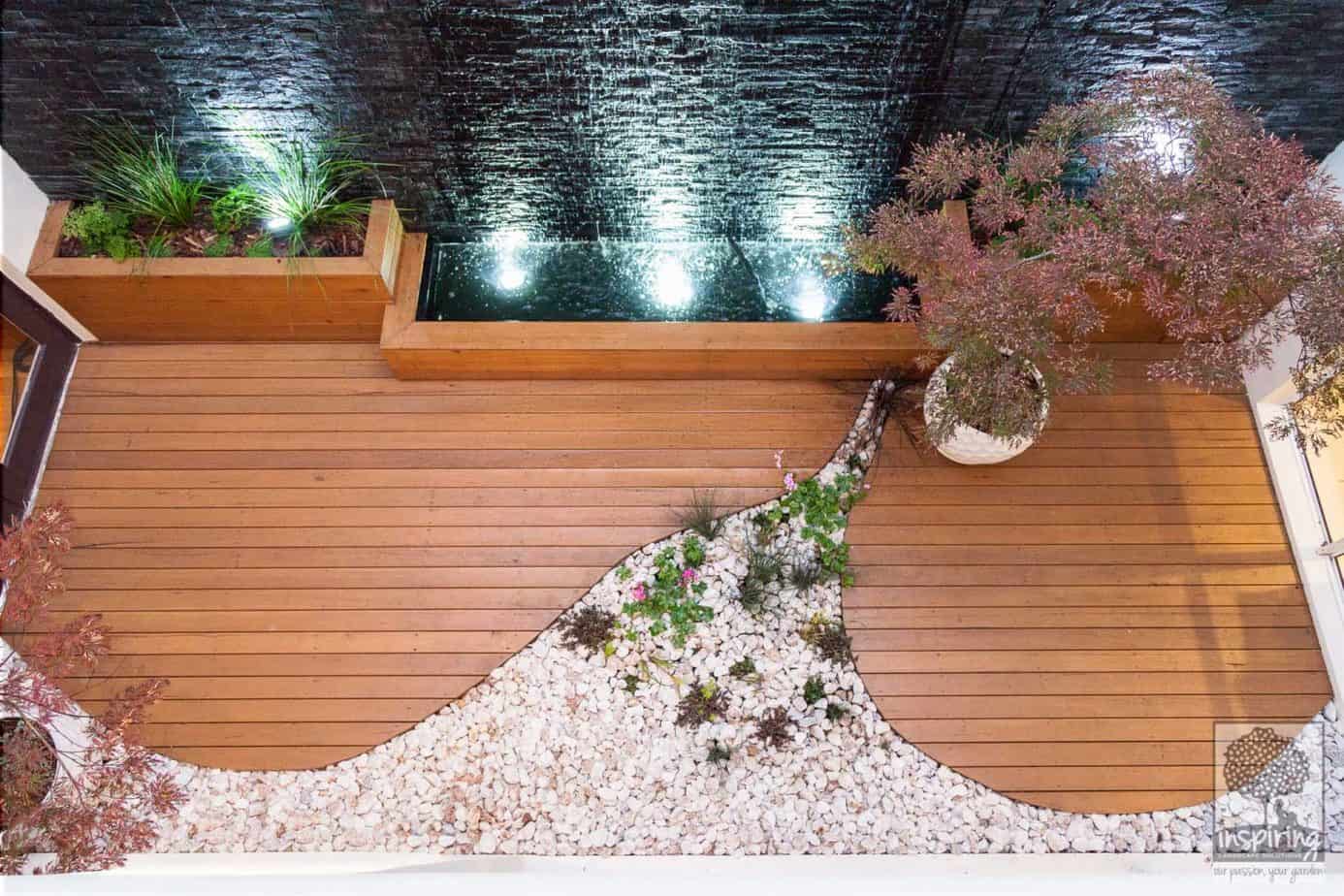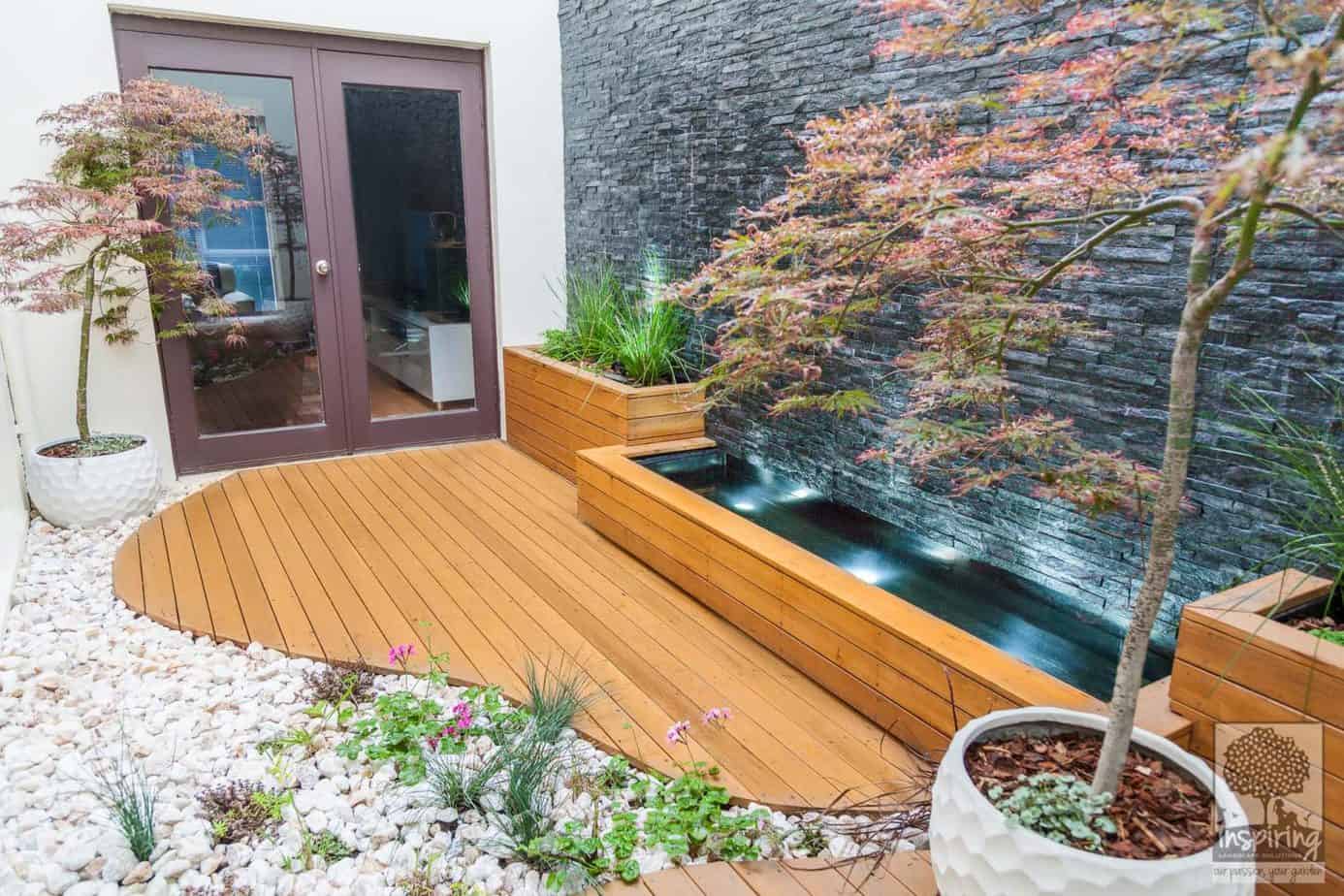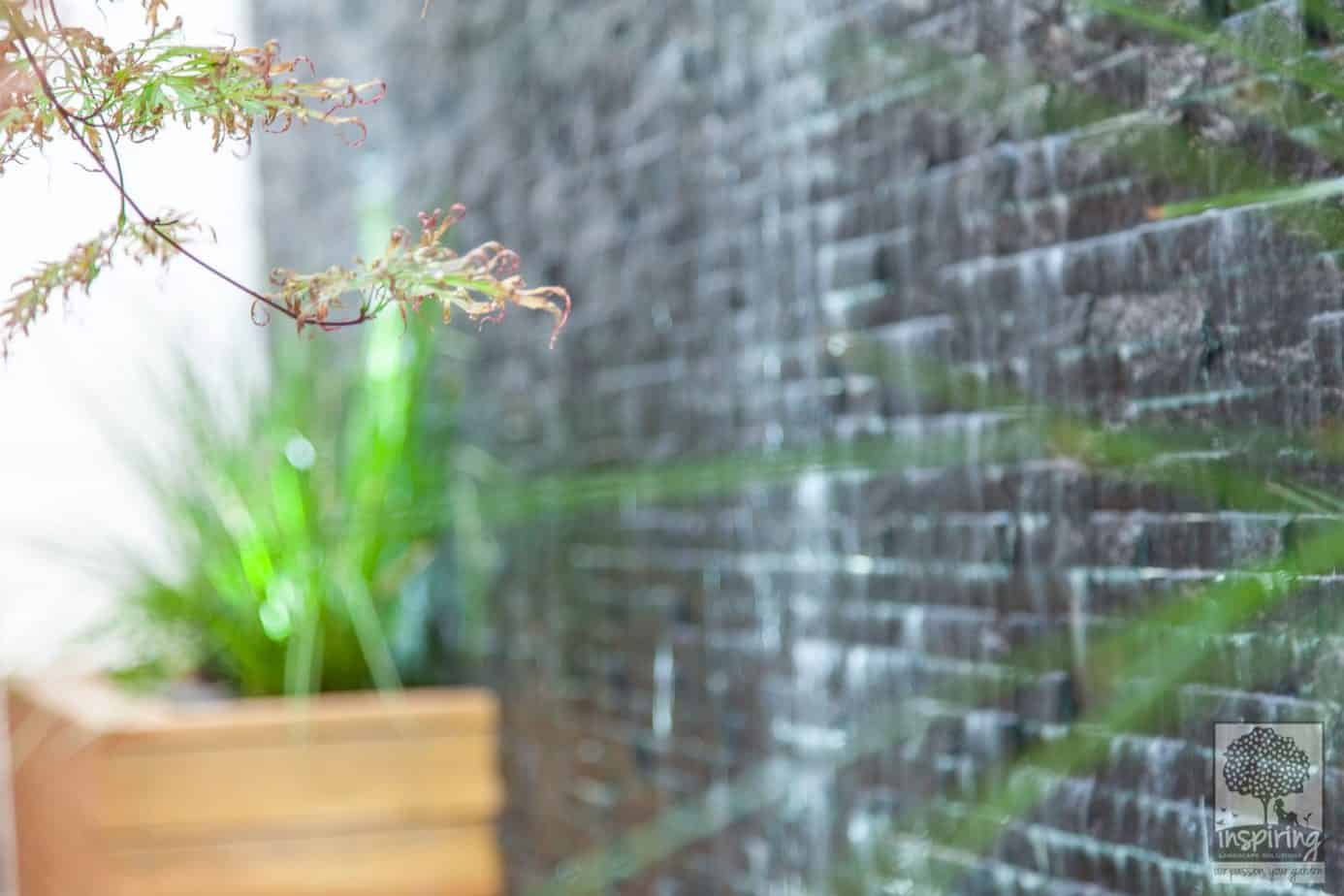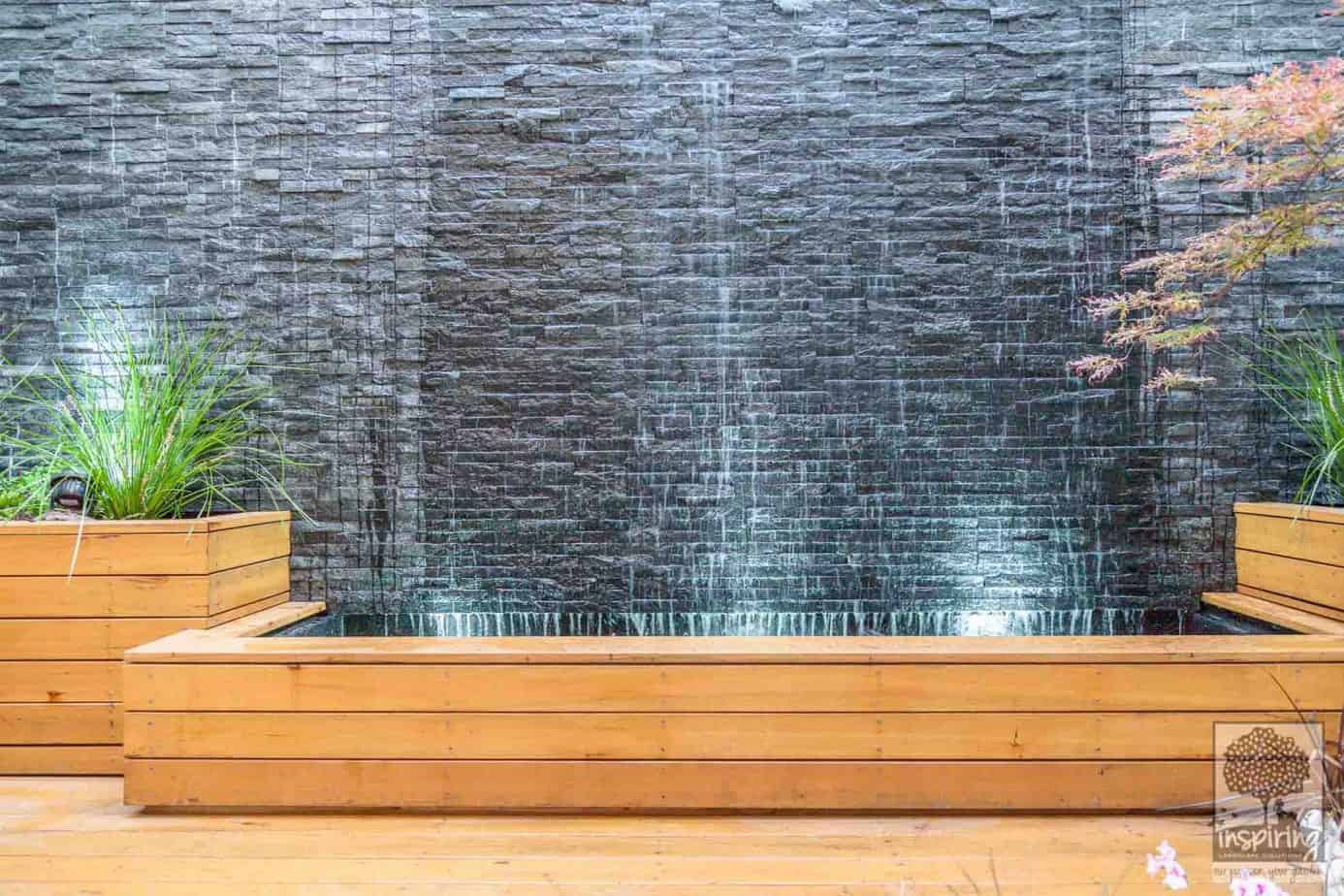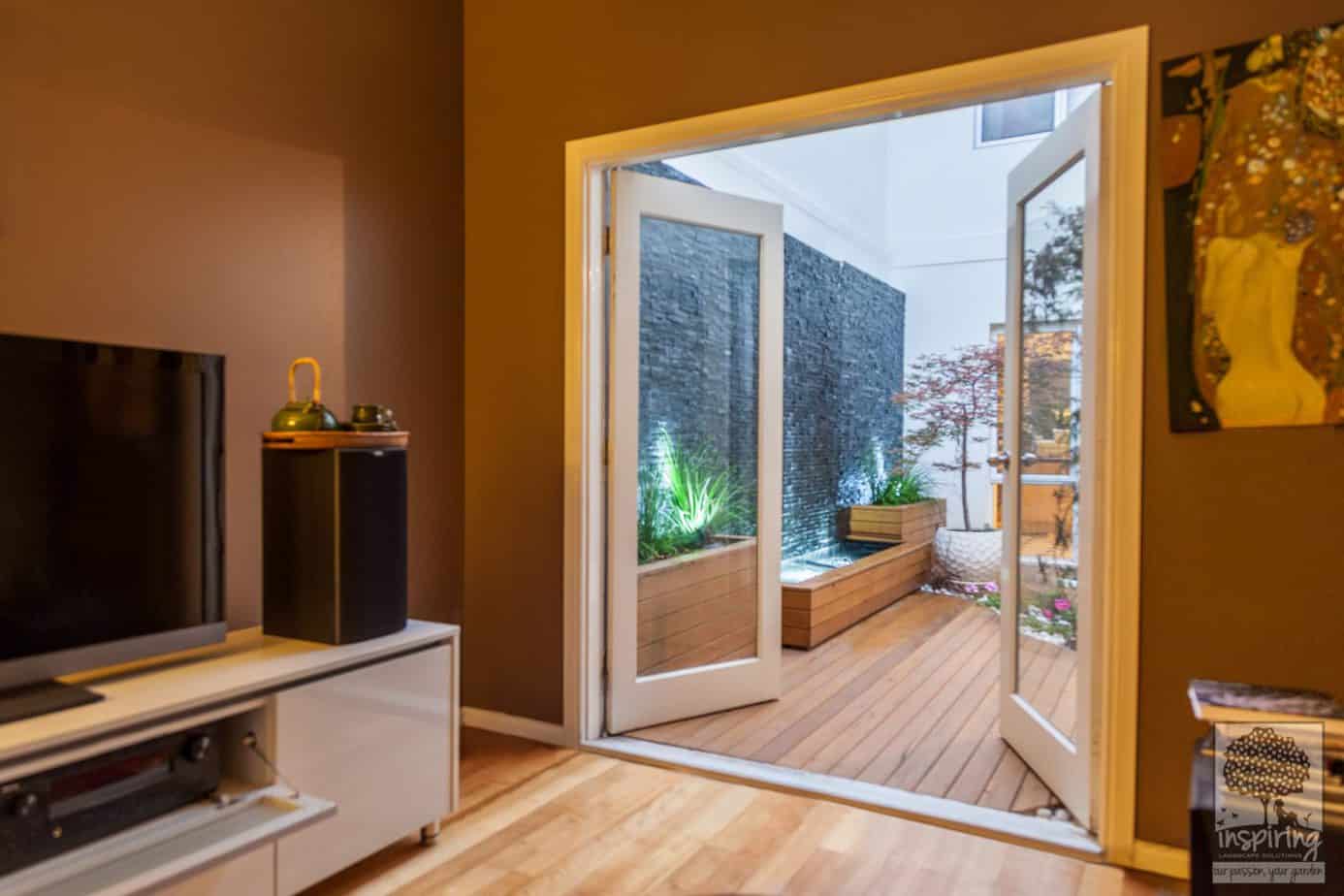 Maribyrnong
Water play! with a Japanese/Zen twist!
Marybyrnong project completed March 2015.  Design and plantscaping completed by Inspiring Landscape Solutions.
Project Brief:
draw on design principles associated with Japanese gardens. The owners have a fond association of Japanese culture and have made many trips to Japan;
keeping it simple and matching the interior of the house;
to be enjoyed from the rest of the groundfloor area;
the 'green lung' to the house;
to be able to sit within that space; and
the water feature must not be too noisy.
Project Loves:
application of unconventional design aesthetics where the decking cut out resembles a river flow;
one side of the decking is wide enough for a sitting area;
the dark natural slate used in the water feature shimmers with the cascading water; and
soothing water cascade sound effect when turned on.
We enlisted the service by the team from Inspiring Landscape Solutions in a landscaping project for our center courtyard which included the design and building of a stacked stone water feature. Parveen spent a lot of time assessing our needs and providing ideas that would deliver the aesthetics without breaking our bank accounts. After many lengthy and detailed conversations, she eventually guided us to a design that we are very happy with. In the construction phase, the team showed a high level of professionalism and ethics in their work, always being punctual and were greatly respectful of our property.  Parveen's team also went the extra mile in providing us with a series of "after-sales service", such as plant and water feature maintenance. The completed water feature and landscaped area in our center courtyard has introduced elements of nature in our indoors living area and is now the most inviting corner of our house!
Follow us on social media
Maribyrnong
Skills:
Colour Selection - exterior &/or interior, Courtyards and Small Gardens, Design Implementation, Landscape Construction, Landscape Design, Main Portfolio, Material Selection, Plant Selection, Water features