The brief
When Paul and Valerie came to us, their garden was overgrown but filled with potential. They had 1300 square metres to enjoy in their dream home, nestled in one of the prettiest parts of Blackburn.
They wanted a practical and playful garden for a young family to compliment their newly renovated modern home. The design used a mixed planting palette, including natives and perennials to provide a cottage feel.
Our Blackburn garden design
We introduced modern sculptures into some hidden pockets with the idea of encouraging the children to explore a garden full of character. Our Blackburn garden design was a wonderful design collaboration with the family. And it met the approval of visiting kookaburras and other native birds, including ducks and the Gang-gang Cockatoo.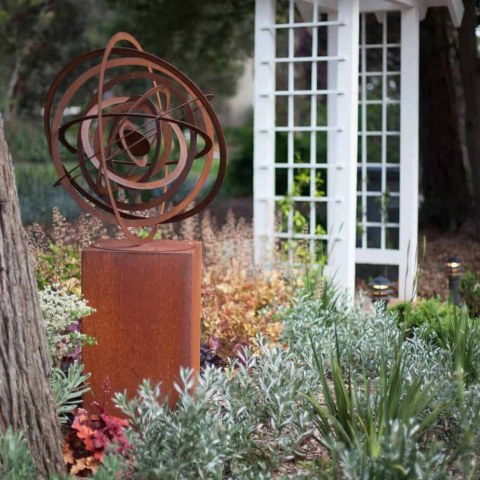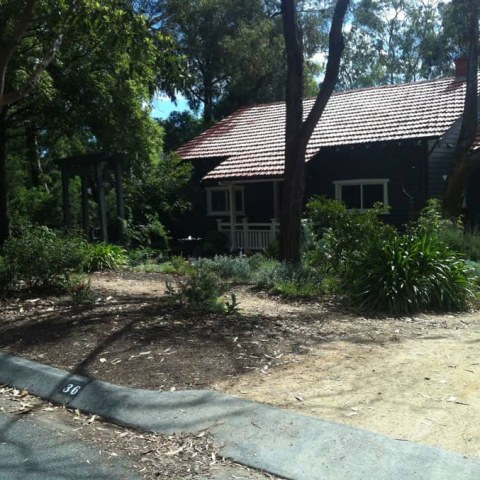 Check out the crazy paving paths, which allow the children to ride their bikes the entire span of the yard. They have since been busy exploring and so has Lulu, the pet doggie!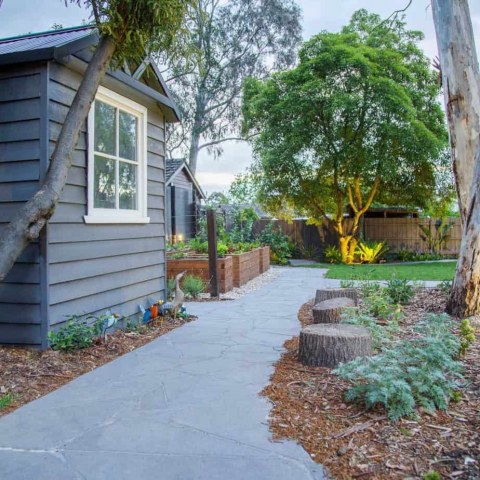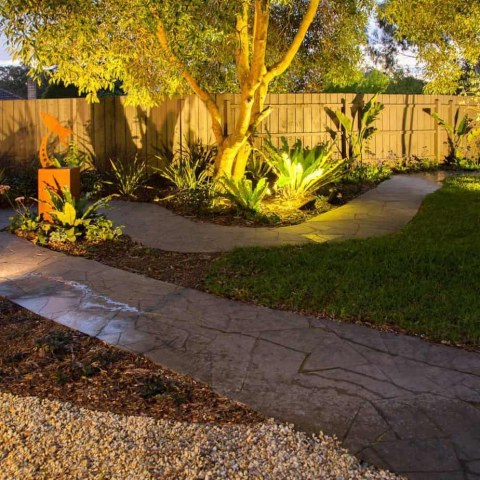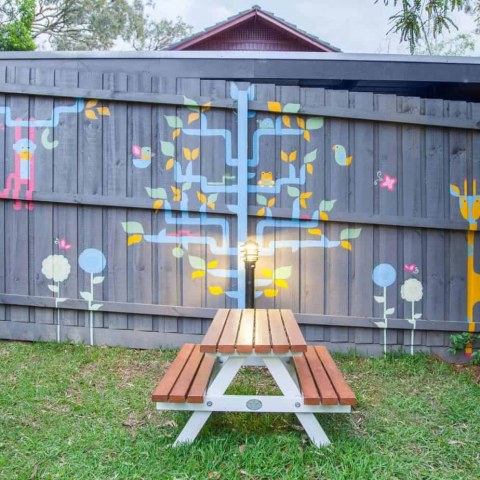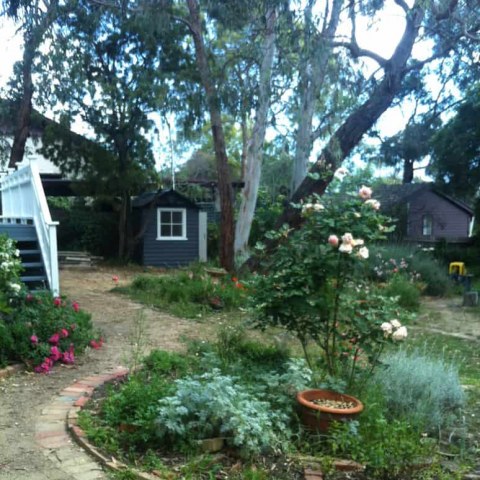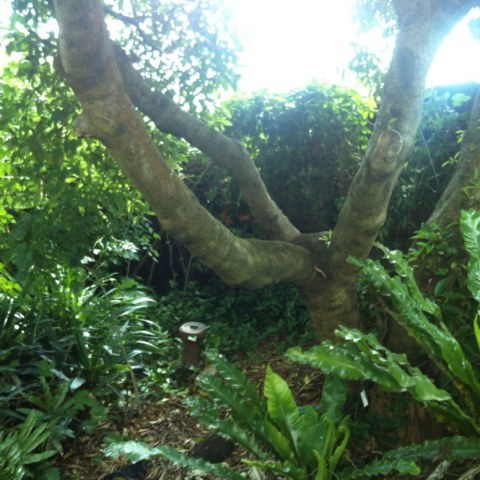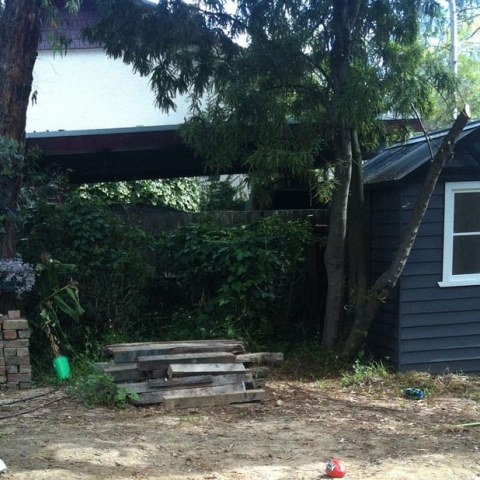 What makes our Blackburn garden design even more special is that the children's names have been represented by some perfumed roses, something very personal to Paul and Valerie.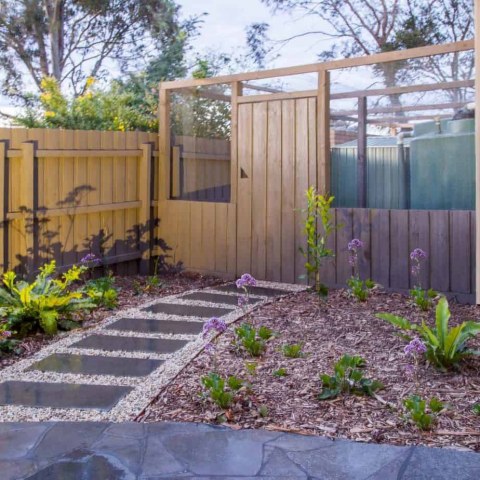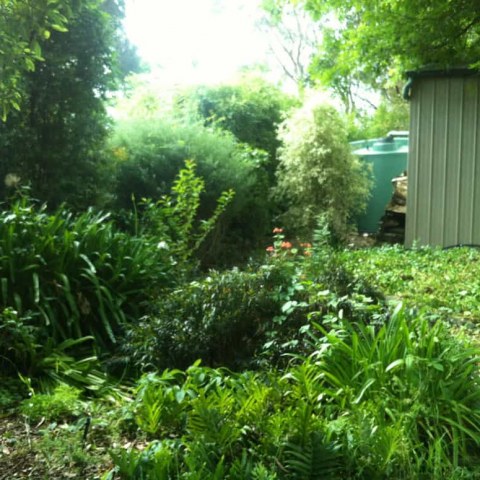 Look out for other features, including espalier planting, a massive chook house, hidden bin areas, and vegetable beds too!
We completed the design of the driveway to match the existing brick path that was in the front garden and gave it a modern twist.
See how our Blackburn garden design was transformed into a practical and playful paradise.
Other resources
Hungry for more information on whether we are the right landscape designers for you?
Then check out our process and design philosophy to find out more about what makes us tick!
We have been awarded with the Houzz Best of Service 2020 award.
Editorial note – names of the clients have been changed, at their request, to protect their privacy.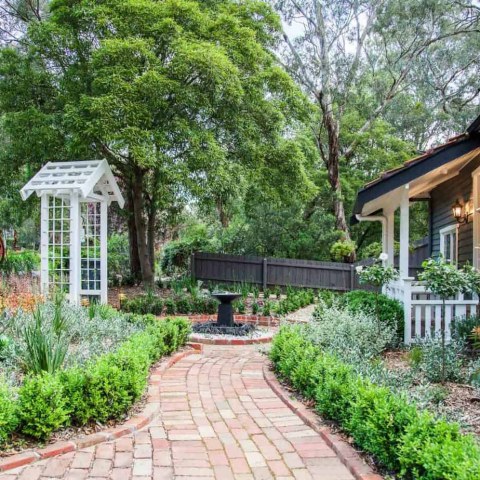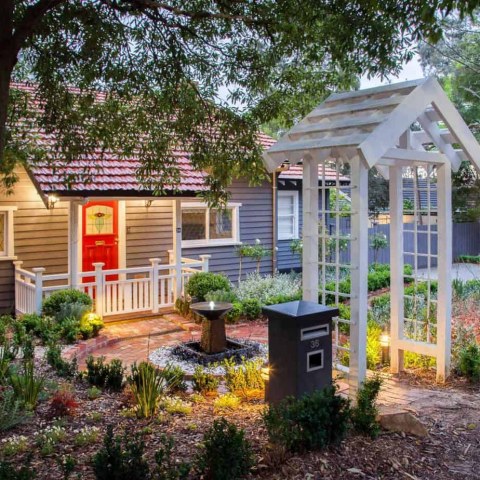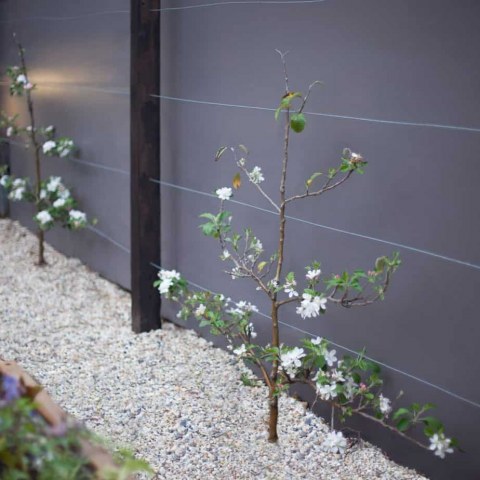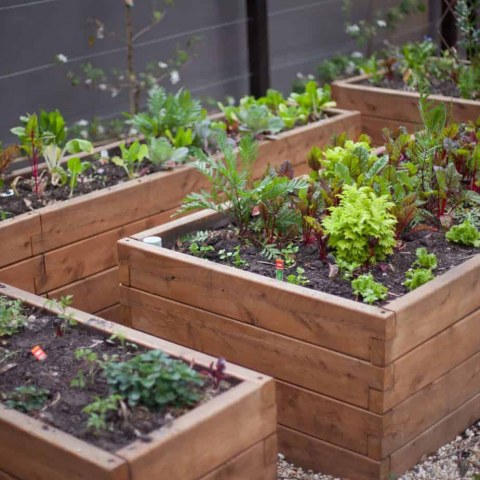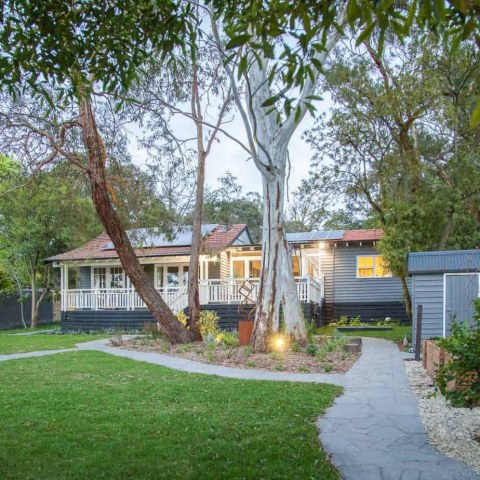 If you need further suggestions or design or plantscaping both indoors and outdoors, please contact us for an onsite 90 minute consultation. 
Refer to our packages for further detail on how we can help you in the consults and subsequently throughout your garden implementation process.
Do check out our article on creating your dream garden!
Our passion your garden! xx
Follow us on social media