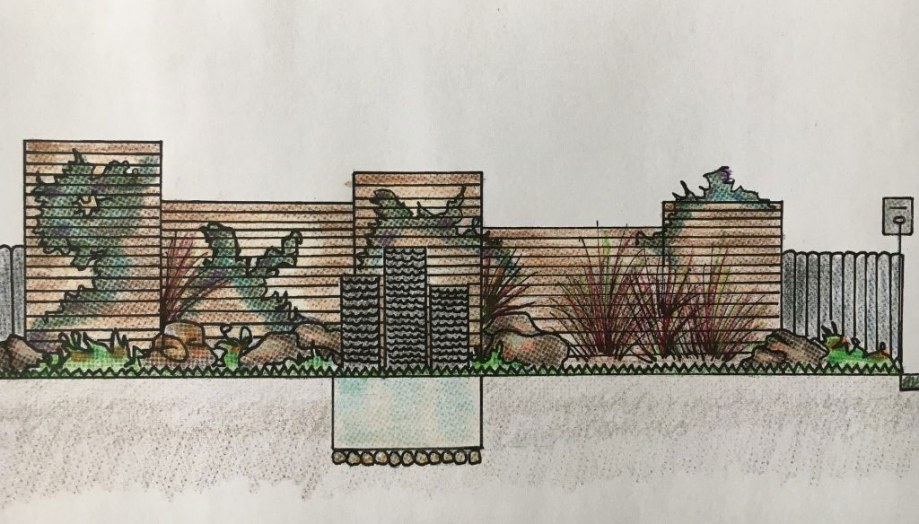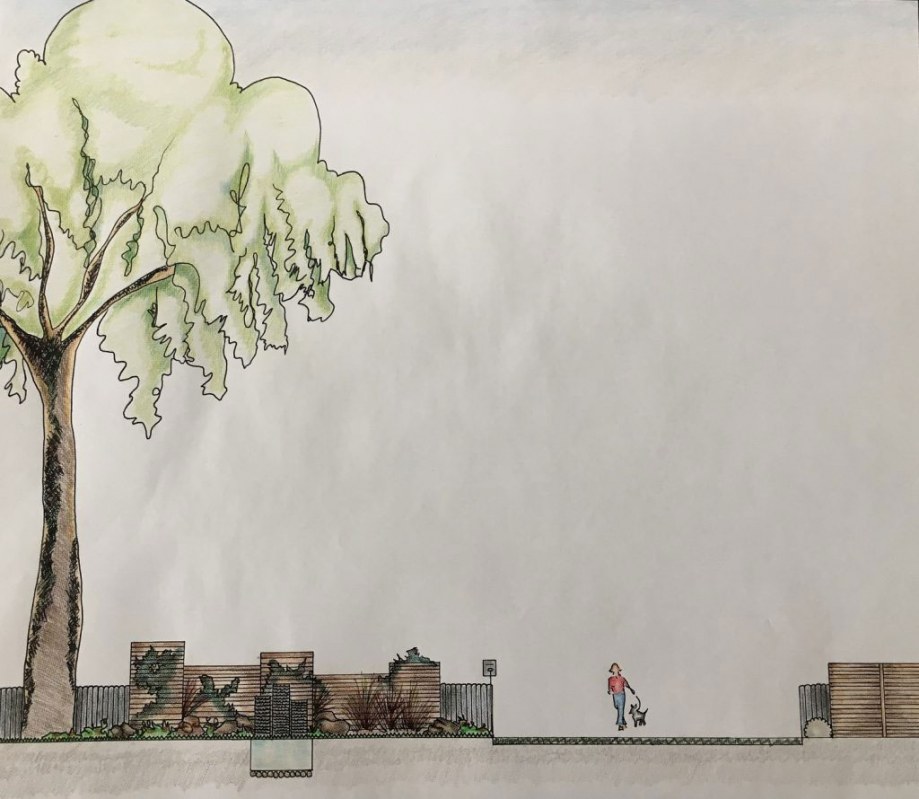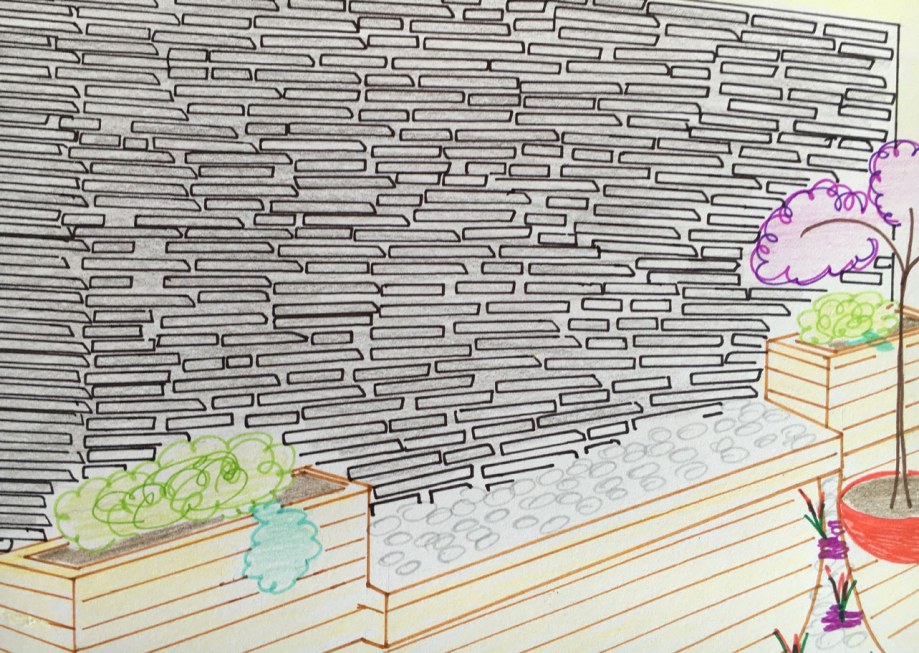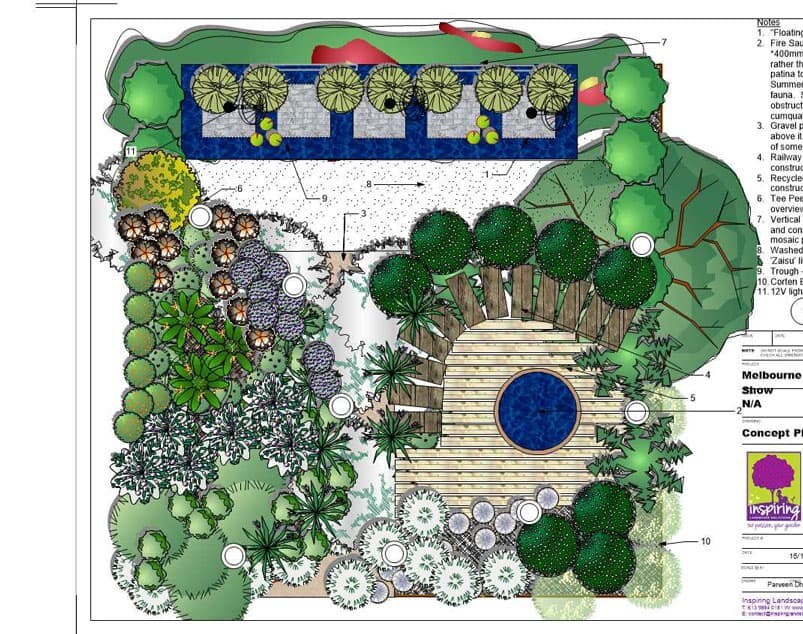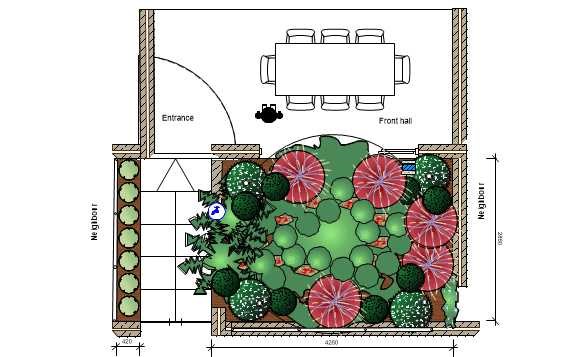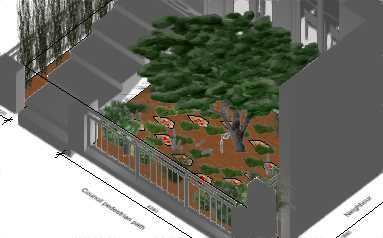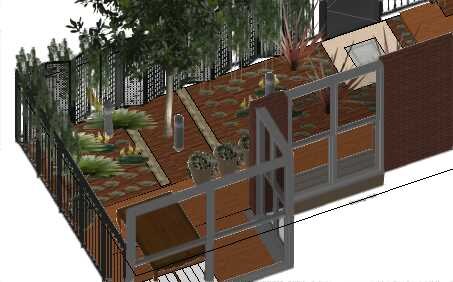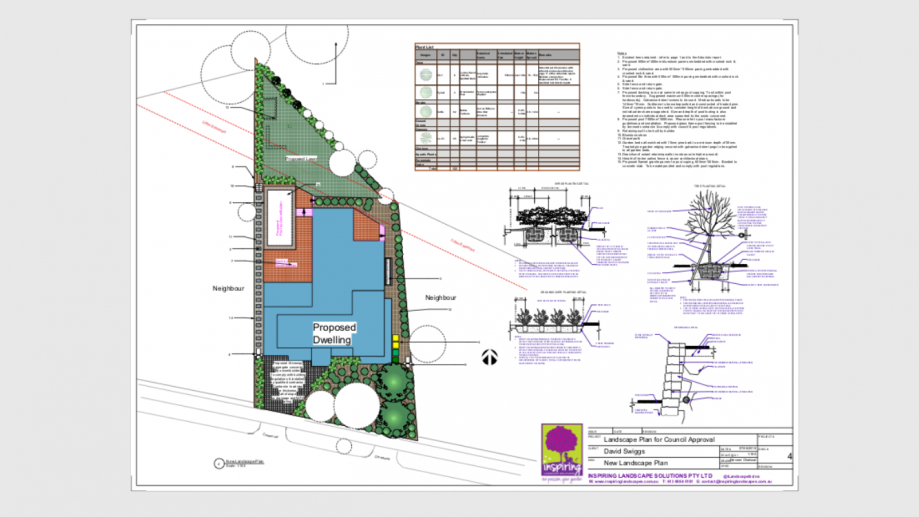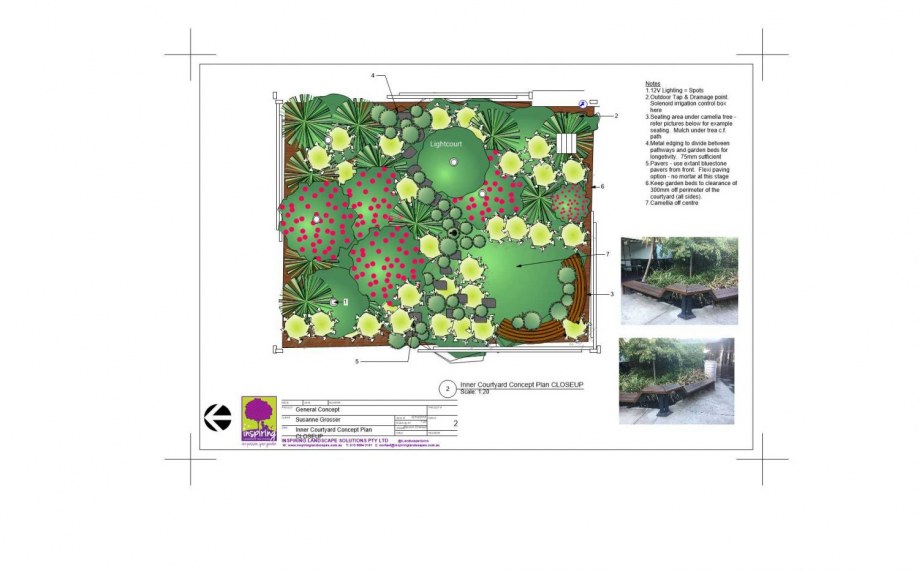 Plans
Various excerpts of plans commissioned (concepts, town planning, 3D etc) – refer also to the Landscape Design page.
I got Parveen around for the initial home visit about my backyard design. I thought i gave her an impossible task of fitting everything into a small space including a caravan! Parveen came up with some great ideas to bring it all together and I cant wait to see the final design!
Robert Porter
Very happy with this service. Parveen really took the time to review and analyse my garden needs and ideas and provide me with a design that will create the environment I love to spend time in. 😊
Stacey Barlow
I highly recommend Parveen for anyone seeking a landscaping design. Parveen asked a number of questions to ascertain what plants and other garden elements I liked and created a beautiful, detailed design that I can't wait to implement in my garden. Parveen was very prompt in all her emails and appeared to be as excited as planning a garden as I was. Thank you so much Parveen.
Katherine Scott, WA
We found Parveen after contacting many local designers and finding they were either way out of our budget, or just never responded to our enquiry. Parveen has wonderful prompt communication skills and worked with us to come up with a solution that fit within our budget. She carefully considered our design brief and took into account several aspects that we hadn't even thought of.  She had great attention to detail and has lots of creative ideas, and nothing was too much trouble for her. We are very happy and wouldn't hesitate to recommend her!
Sophie Bass
I am really impressed with Parveen's design ideas, her attention to detail and how genuinely lovely she is.  I am really looking forward to working with her to get what I want out of my courtyard.
Dmitry R.
Parveen was wonderful at interpreting our needs (and working out what we didn't even know what we needed!).  Working from a site plan and photos she managed to design an integrated, functional, relaxing and fun space that I'm sure we will enjoy for years to come.
Ellen Butters
Brilliant to work with.  Fantastic communication and prompt turnaround.  Listens providing the perfect solutions and design.  Thank you Parveen.
Jane Nuthall, NSW
Highly recommend, 10/10.We were seeking some advice on what to plant after a renovation to the front and back gardens. We had other consultations with landscaper's and local nurseries but nothing came close to the clarity, depth of knowledge and vision Parveen brings to a garden.Parveen was able to take our thoughts and translate vague ideas into a formal reality in a way we had not heard done before. Far more than just formal training, Parveen clearly understands plants.
 It was impressive to hear someone talk with so much knowledge and aesthetic touch, taking into account not only the desired look but what will work with considerations of shade; maintenance; irrigation; lighting; the types of fauna that might be attracted and finally, even the underground root competition with trees and plants on the neighbouring side of the fence. Her mental picture of what will eventuate and how the plantings will flow was beyond any other persons we had spoke to, by a long way too.
Her documentation was specific and concise.I would not hesitate to recommend her.Thanks for all your help Parveen.
Lyle Pakula
Parveen is very professional with a charming demeanour.  She takes extreme care to ensure that the design and choice of plants is suitable both to the site and to your aesthetic preference. I would highly recommend her to everyone who needs problem solving and who wants a job well done.Thank you Parveen.
Katherine Pakula
Parveen is very detailed and knows plants very well.  Gave us some great ideas and lots of options to choose from.  Thanks Parveen!
Greg Phillips
I wanted to work with Parveen after seeing her friendly and professional interactions with other clients.I was drawn to her enthusiasm about the projects she worked on, and her focus on creating a space that her clients would fall in love with.I was looking for someone who was as excited about my garden project as I was, and Parveen really took the time to understand what I wanted and the kind of space that would suit my interests and lifestyle. I was delighted that she brought her enthusiasm and expertise to my project, and I now have so many wonderful ideas about how to create my dream garden!
Sarah Bell
Thanks Parveen for such an amazing transformation of my garden as well as being incredibly wonderful and so accommodating to work with.  Having recently bought a lovely house with a drab garden, I engaged Parveen to turn it into something great.  She exceeded my wildest dreams in turning it into something that is so beautiful.Parveen came to me with some initial concepts after discussing my needs.  Then made some further tweaks after our later discussions and then "went to work" to organise the landscaping of the garden.  The landscape contractor, who was also brilliant, turned my drab garden into something beautiful in less than two weeks!She managed the project for me along the way and returned, after completion, to run through the maintenance schedule going forward, which means that my gorgeous garden will grow into something really beautiful.
Totally love the results so far at the front.  So looking forward to the work starting on the rear courtyard based on the design skills that Parveen has been able to bring.  Definitely worth getting the advice rather than going with what I know.
Cate Pozzi
Parveen was fantastic. She nailed the brief and was very reasonably priced (not like a lot of other quotes I got). She was always prompt in contacting me. She also referred me to an Arborist, who was also fantastic and reasonably priced. I couldn't recommend her more highly and won't hesitate to pass on her details or use her services again.
David Swiggs
Great experience dealing with Parveen. She is now putting me in contact with all relevant people to get the project moving forward and I'm really looking forward seeing the results of a new exciting landscape! Awesome!
Helene Pouwels
We enlisted Parveen from Inspiring Landscape Solutions to design a front garden bed for us. From the beginning nothing was ever too much trouble, there was many emails back and forth to make sure we both had the same vision. The finished result is a beautiful, modern garden that suits the surrounding area and our taste. Thank you Parveen for helping to transforming our garden.
Janelle Haynes
I was looking for someone to give me an inspiration and some guidance on what could be done with the outside space around my house. Parveen was very prompt in responding and took into account all my requirements. She sketched out the plan and even went into detail of what plants I might want to consider for my space. It was definitely so much more that what I expected from an hour and half of consultation. I would definitely recommend Parveen if you are unsure where to start with landscaping. Thank you again for your brilliant ideas.
Lina Tan
I engaged Parveen to come up with a landscape design for our front and back gardens. Parveen was very receptive to my ideas and incorporated them into the design, making suggestions where she thought was appropriate but was not pushy about them. She is flexible as to when to meet for discussions and is genuine in her want to help her customers come up with a design within budget and style.
J. Tan
Follow us on social media