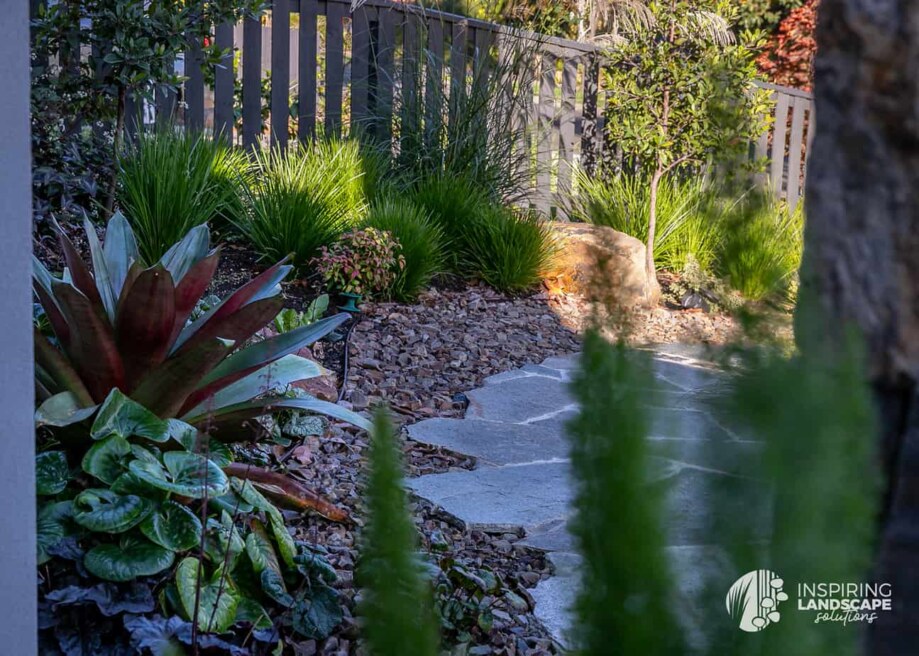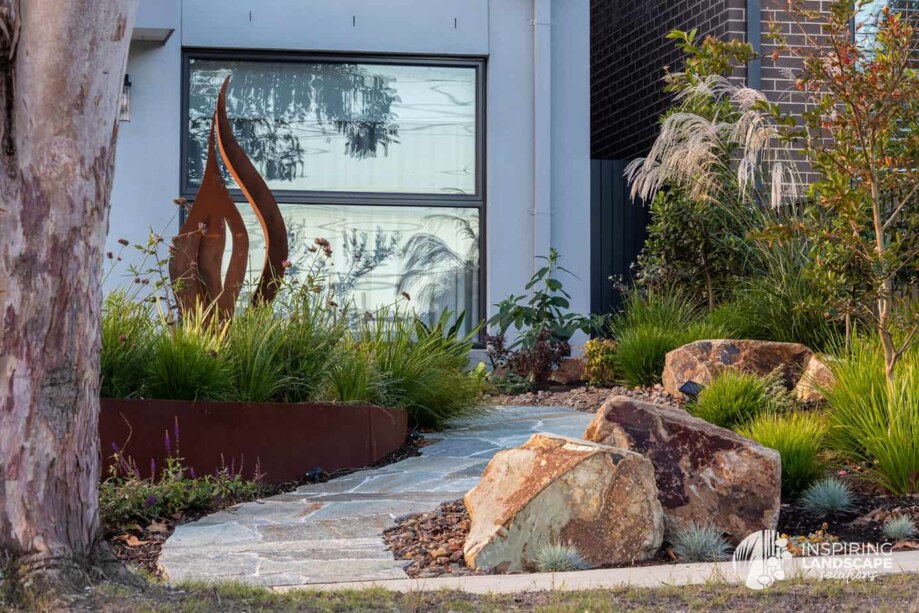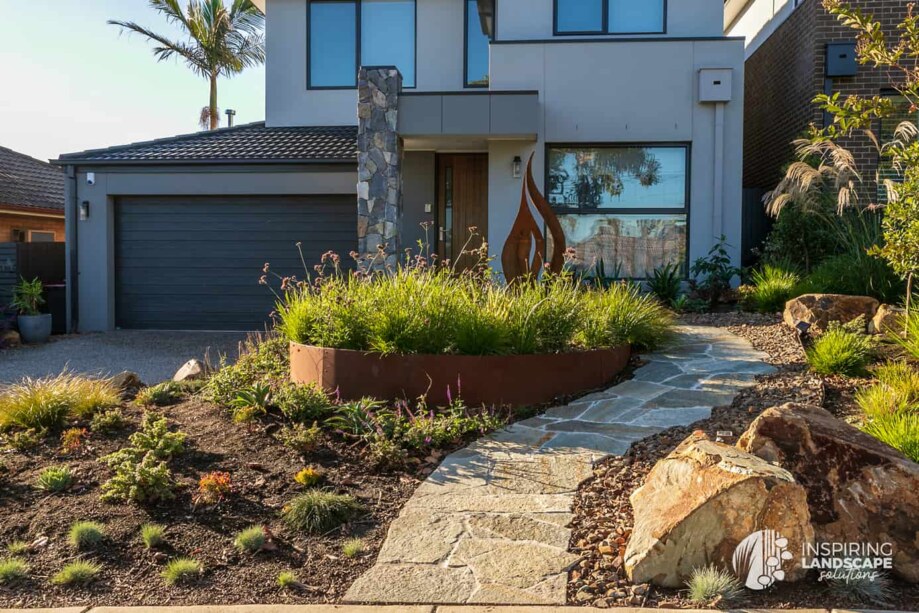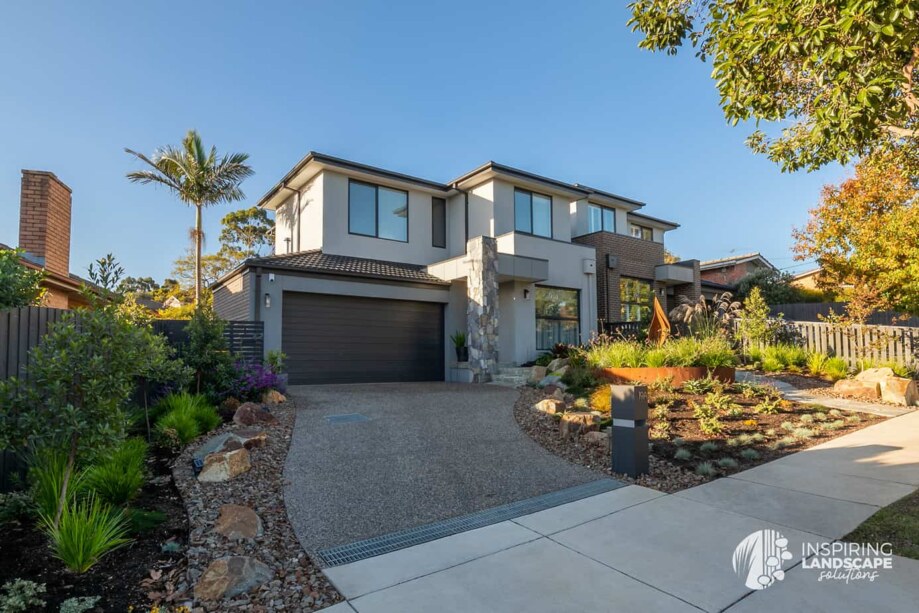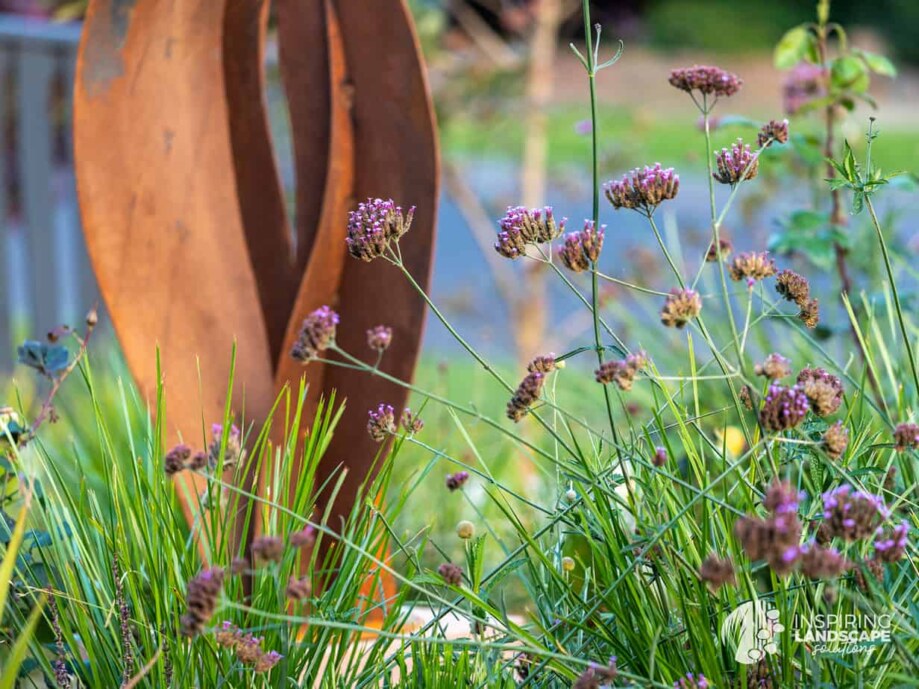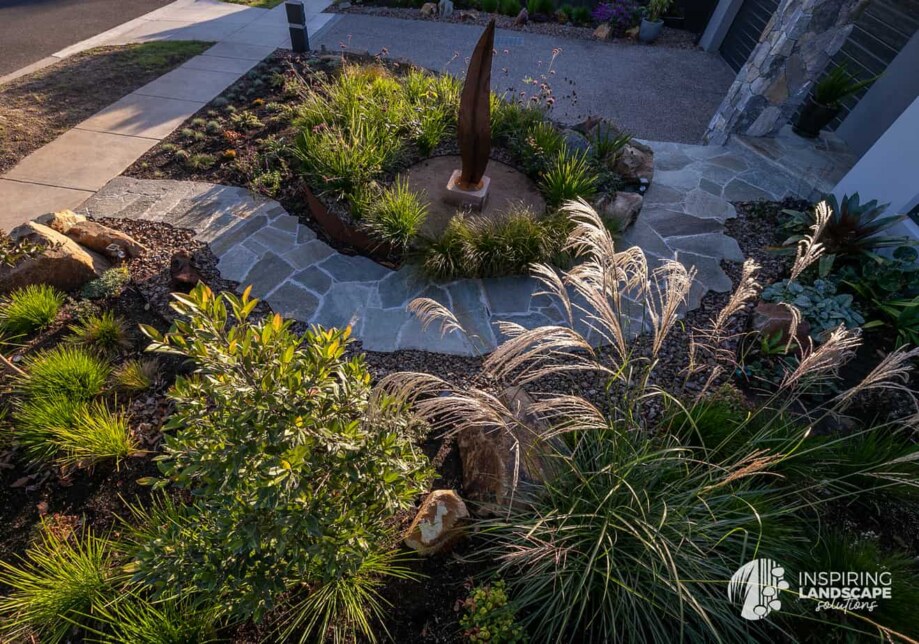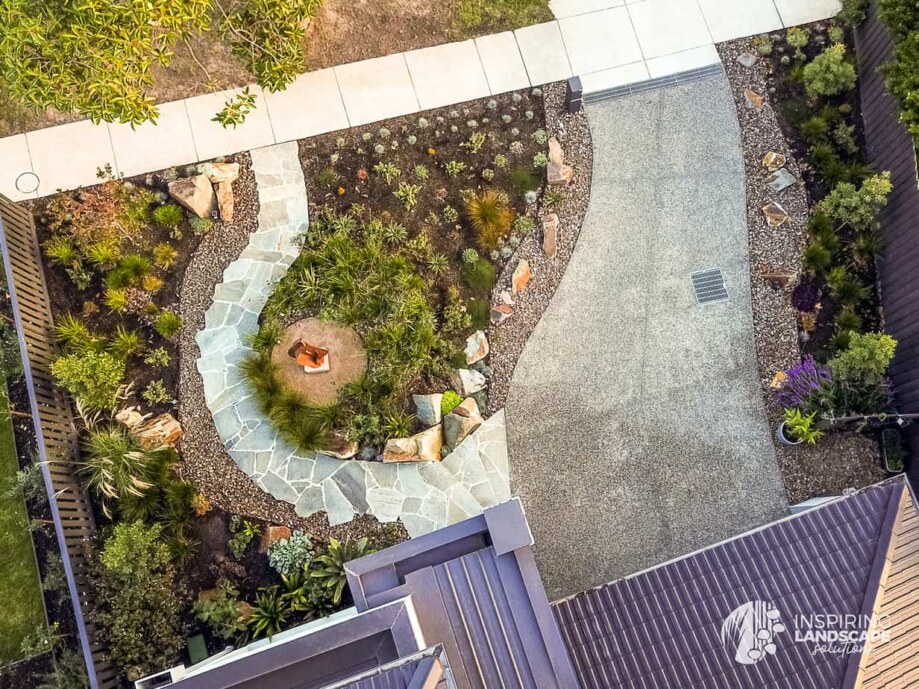 Mount Waverley
Let's celebrate crazy pave !
Mount Waverley project completed November 2020.  Design and plantscaping completed by Inspiring Landscape Solutions.
Project Brief:
to recreate the front entrance making it aesthetically pleasing and user friendly (steps);
use of natural materials eg stones;
keeping the front open and incorporate complimentary contemporary colours;
keeping maintenance simple; and
material advice and selection!
Project loves:
the layered planting palette with seasonality impact and wide range of colours used;
wide use of natural materials and textures;
the natural style of crazy pave patterns applied;
the fun I had shopping for the materials!; and
custom metalworks!
It has been an absolute delight to work with Parveen. Right from our initial contact she was prompt and always timely. She listened to our brief and then presented us with a wonderful garden design incorporating all our requests. Parveen assisted with the selection of the contractors to do everything from the removal of the current garden, intricate stonework to finalising the decorative pebbles and toppings plus sourcing of the plants. Parveen is extremely professional, creative and personable and I would definitely recommend her services.
Bev Brough2_Mt Waverley
Parveen has been prompt and professional every step of the way from her first follow-up phone call, emails and subsequent meetings. She initially provided me with a thought provoking document that encouraged me to reflect on aspects of my new garden that I would not have previously considered. After attentively listening to our needs she is now in the process of creating a beautiful garden. I would highly recommend Parveen.
Bev Borough_Mt Waverley
Follow us on social media
Skills:
Artwork Selection, Design Implementation, Landscape Design, Main Portfolio, Material Selection, New build, Plant Selection