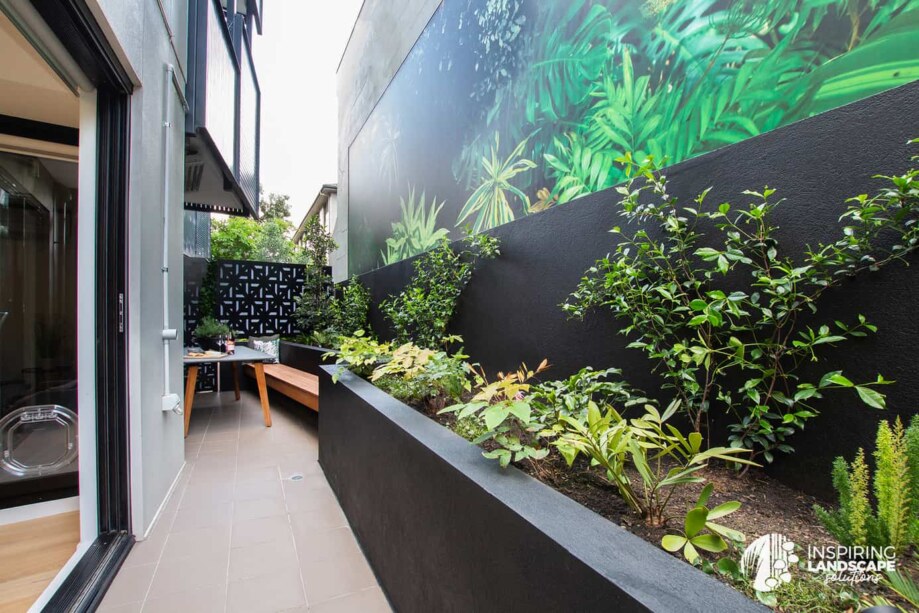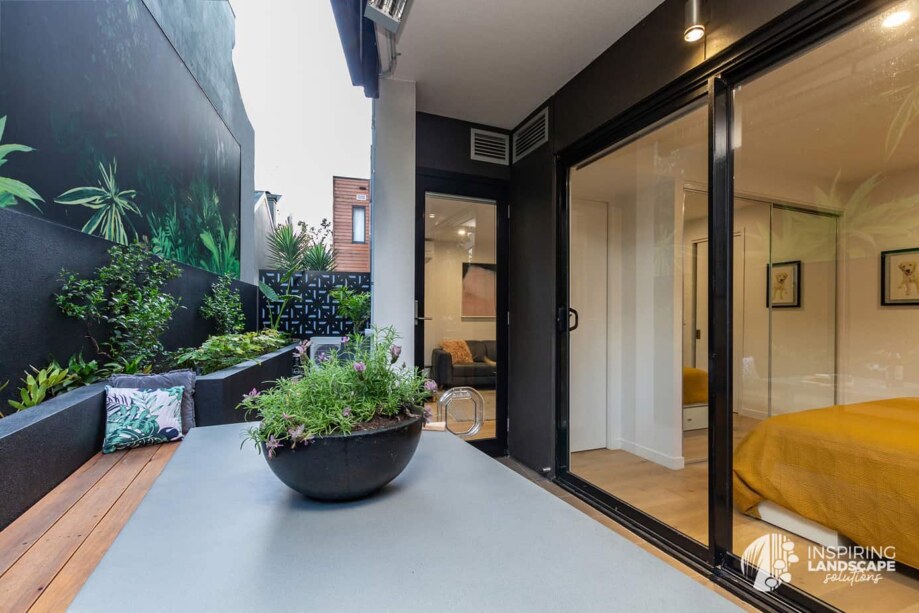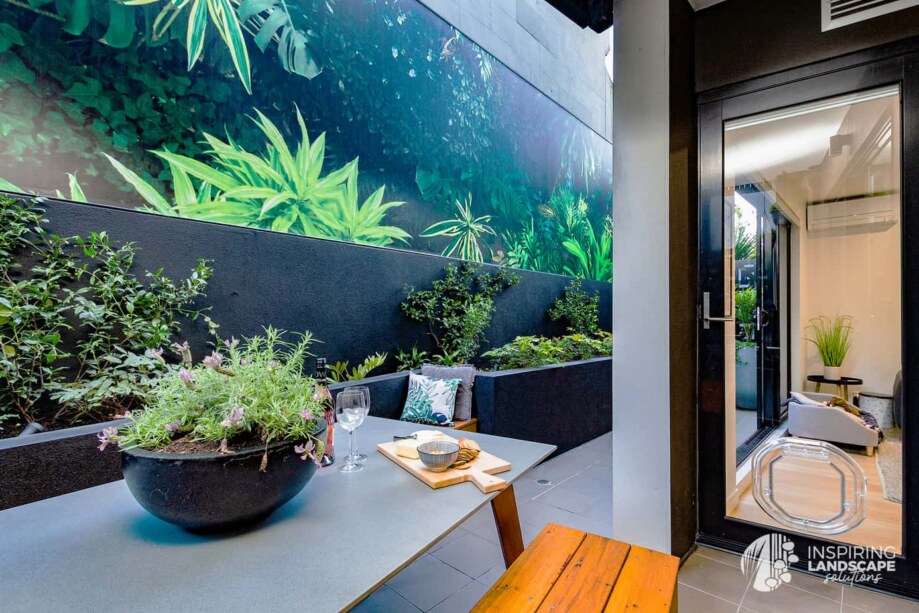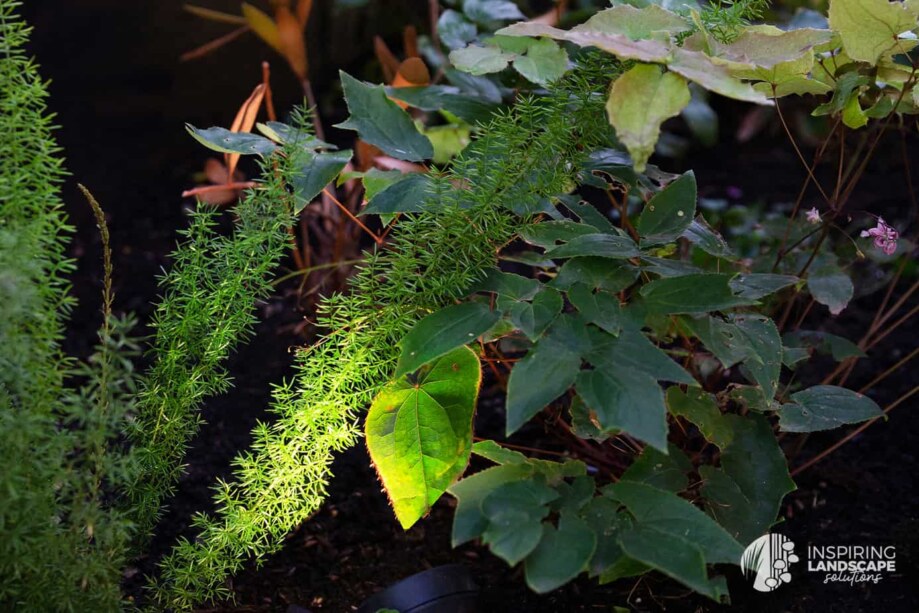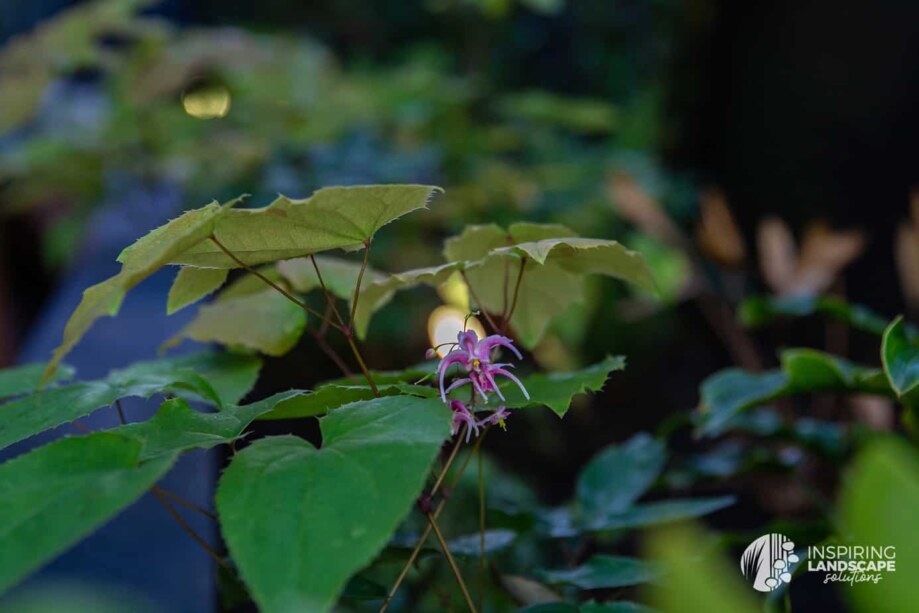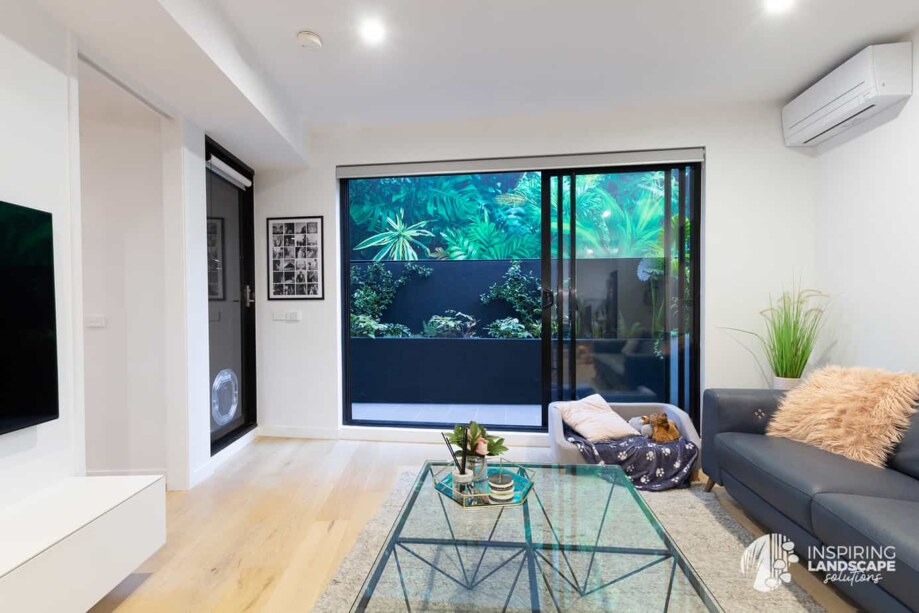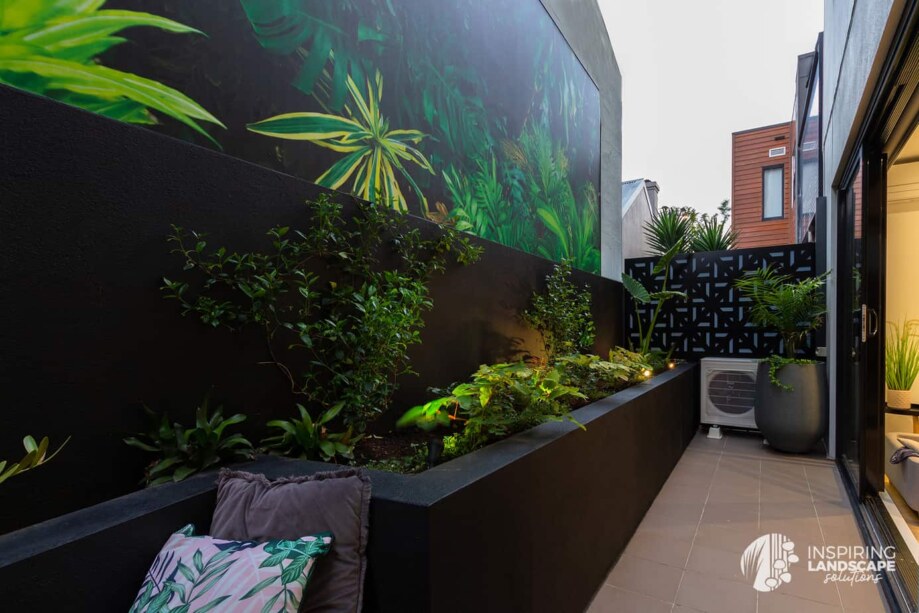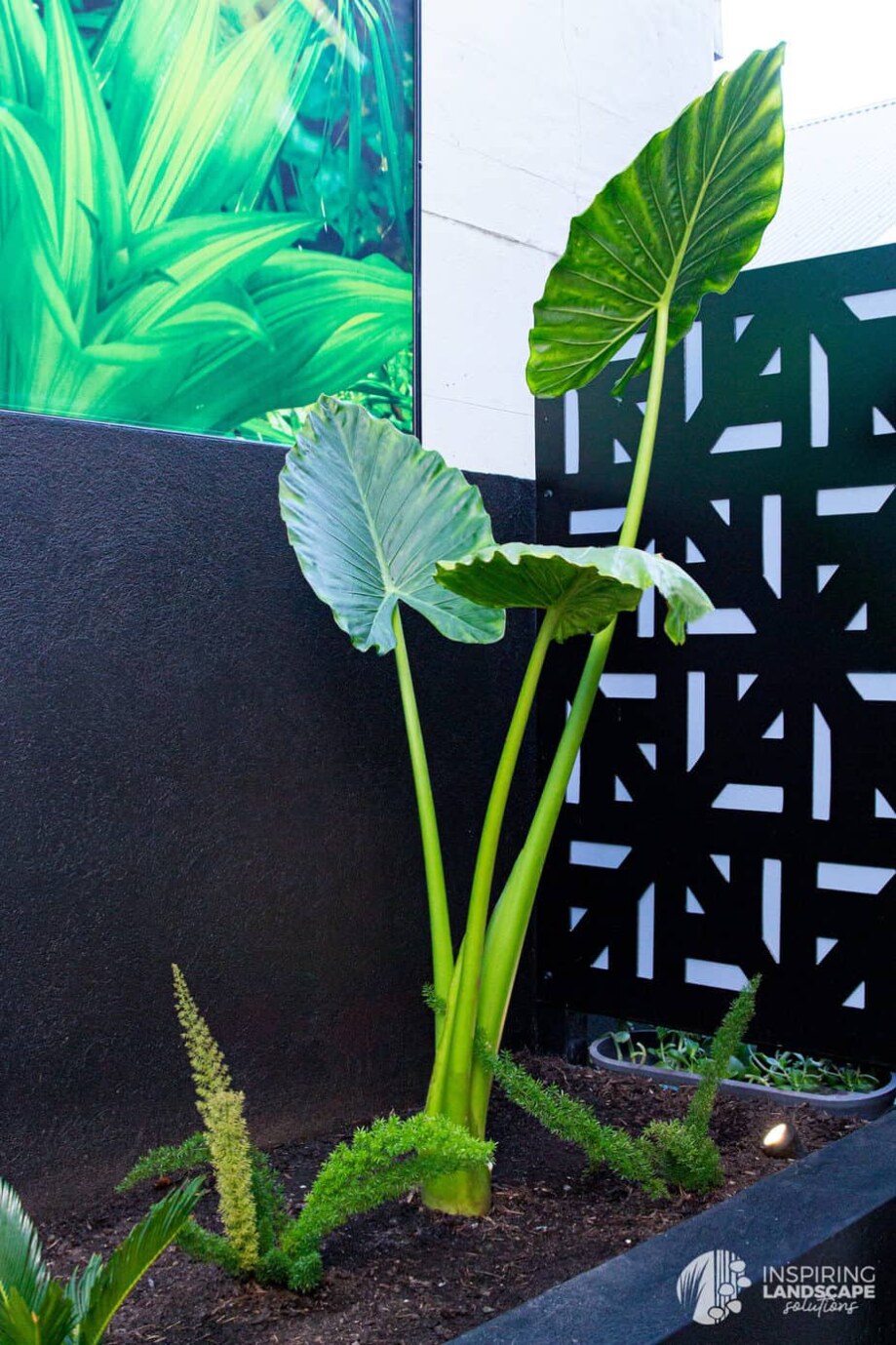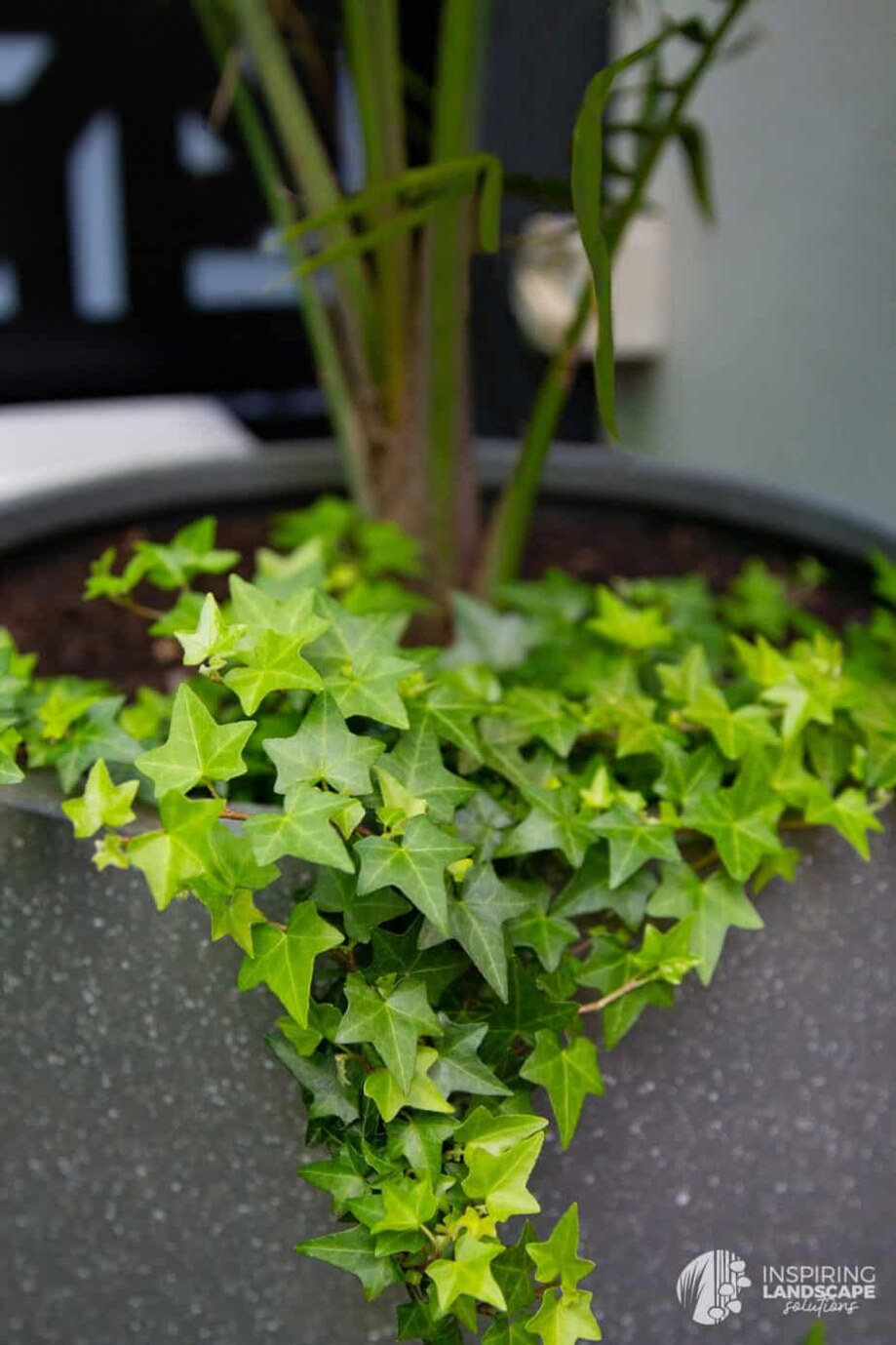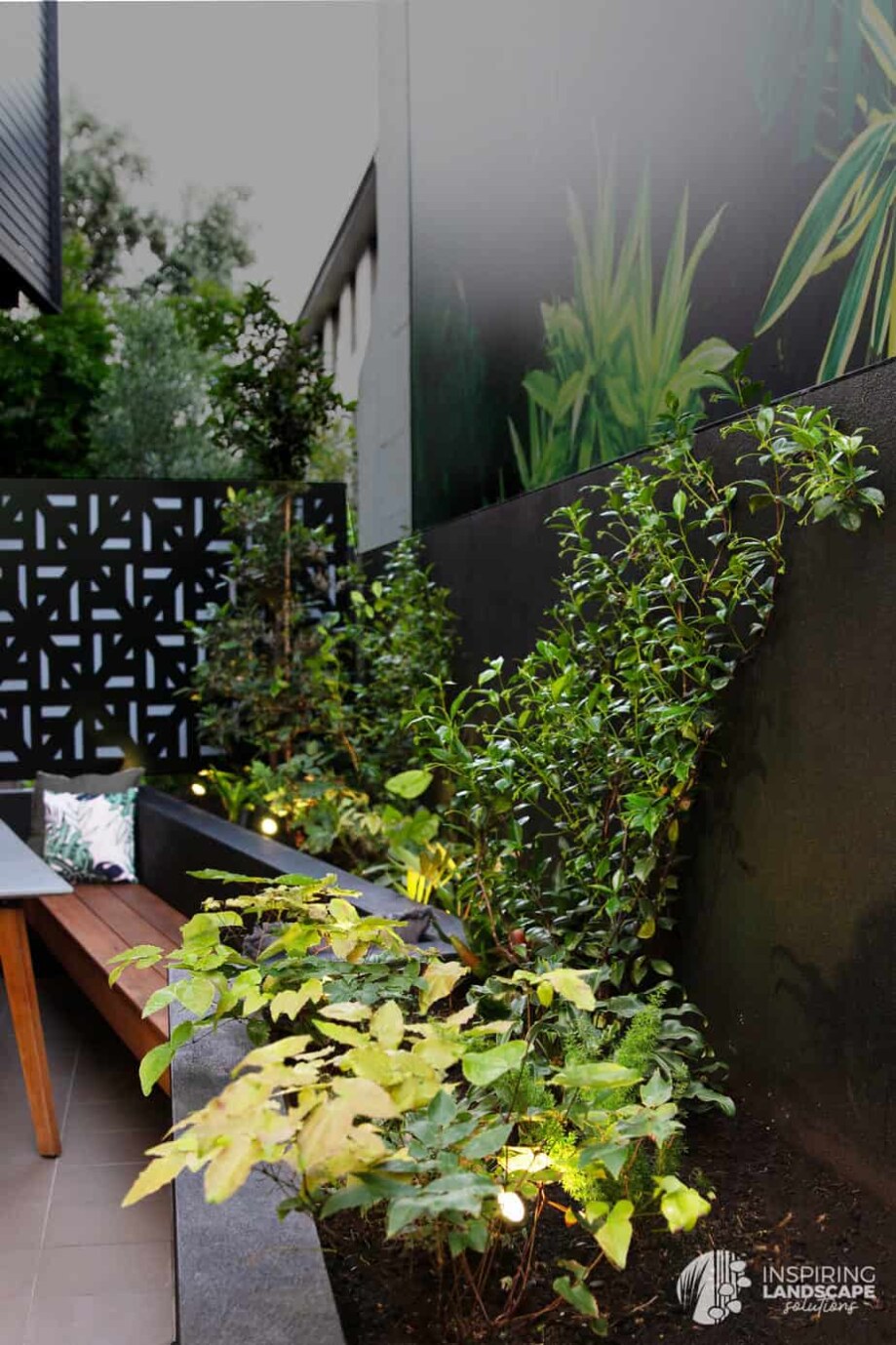 Richmond
Can you spot the jungle?
Richmond project completed August 2020.  Design and plantscaping completed by Inspiring Landscape Solutions.  Ongoing garden health checks by Inspiring Landscape Solutions.
Project Brief:
to create an extended outdoor entertaining area;
green with a tropical bias;
simple plant pallette with contemporary feel;
multifunctional; and
material advice and artwork selection!
Project loves:
the tropical custom mural;
the dark tones (black) to make the greens 'pop'; and
that my DYI clients aced it!
So our Richmond courtyard is now complete. My wife has typically high standards when it comes to style and design and I'm a perfectionist. Safe to say Parveen definitely had her work cut out. We are thrilled to say that it came together exactly how we envisioned and this is due to Parveen's guidance and advice. We just completed the final piece of the puzzle which was planting all the plants with Parveen over 3-4 hours and she couldn't have being more excited to get her hands dirty with us and project manage with the specificity of a tape measure the exact plant layout. The selection of plants surpassed our expectation and there was more than enough information passed on about the maintenance. We look forward to Parveen coming round every 6-12 months for a garden check up and to see it all blossom into its potential
Steven Nicola & Rhiannon Saint
Follow us on social media
Skills:
Colour Selection - exterior &/or interior, Courtyard, Design Implementation, Garden Maintenance, Main Portfolio, Material Selection, Plant Selection, Rejuvenation, Vertical gardens