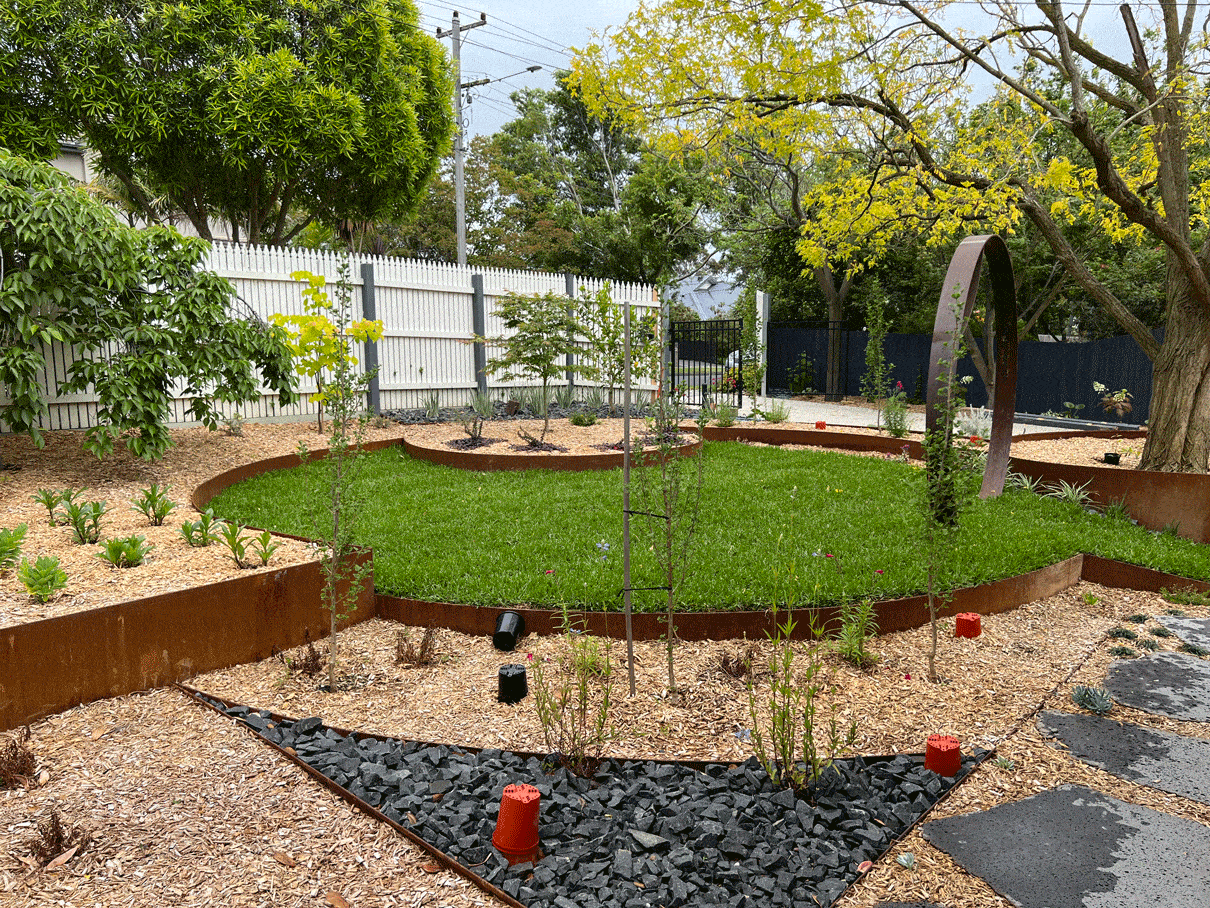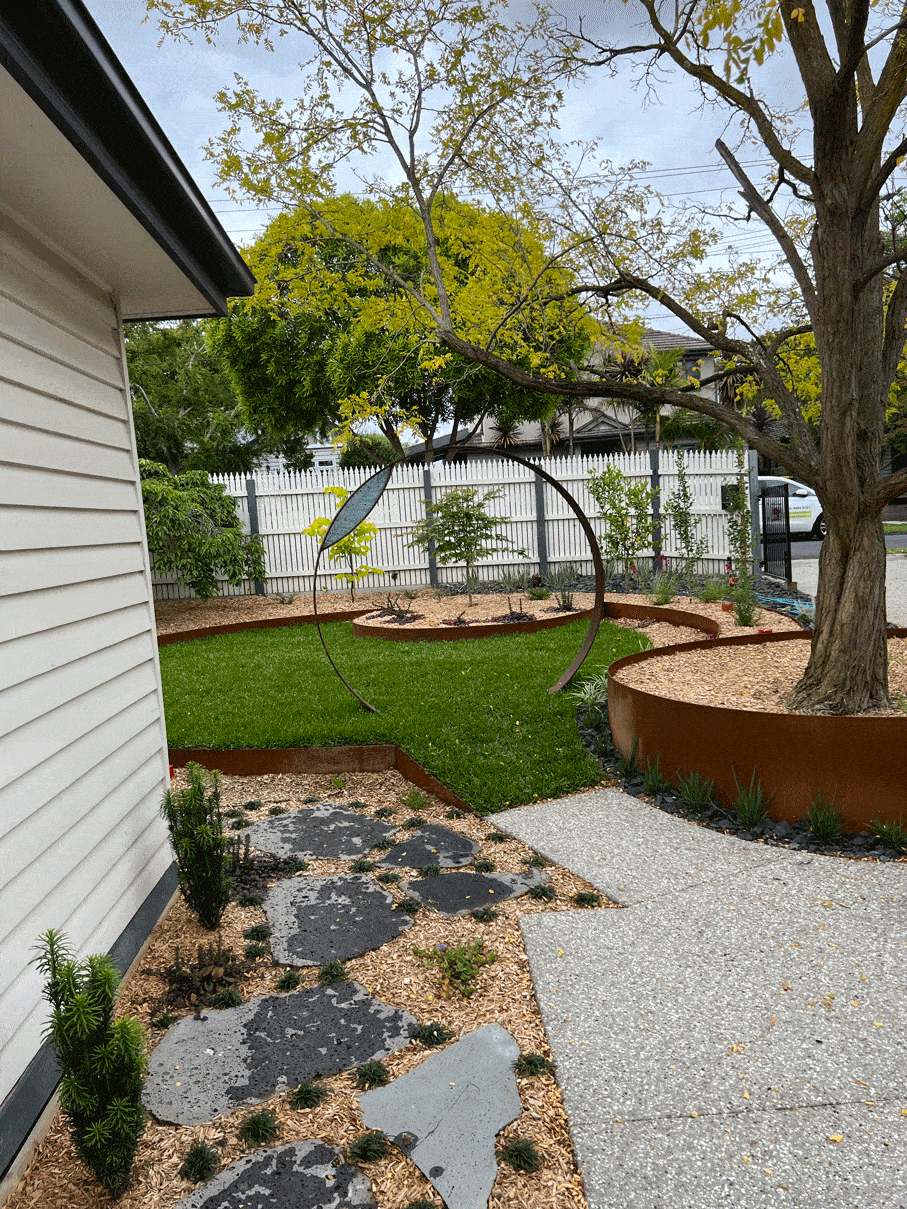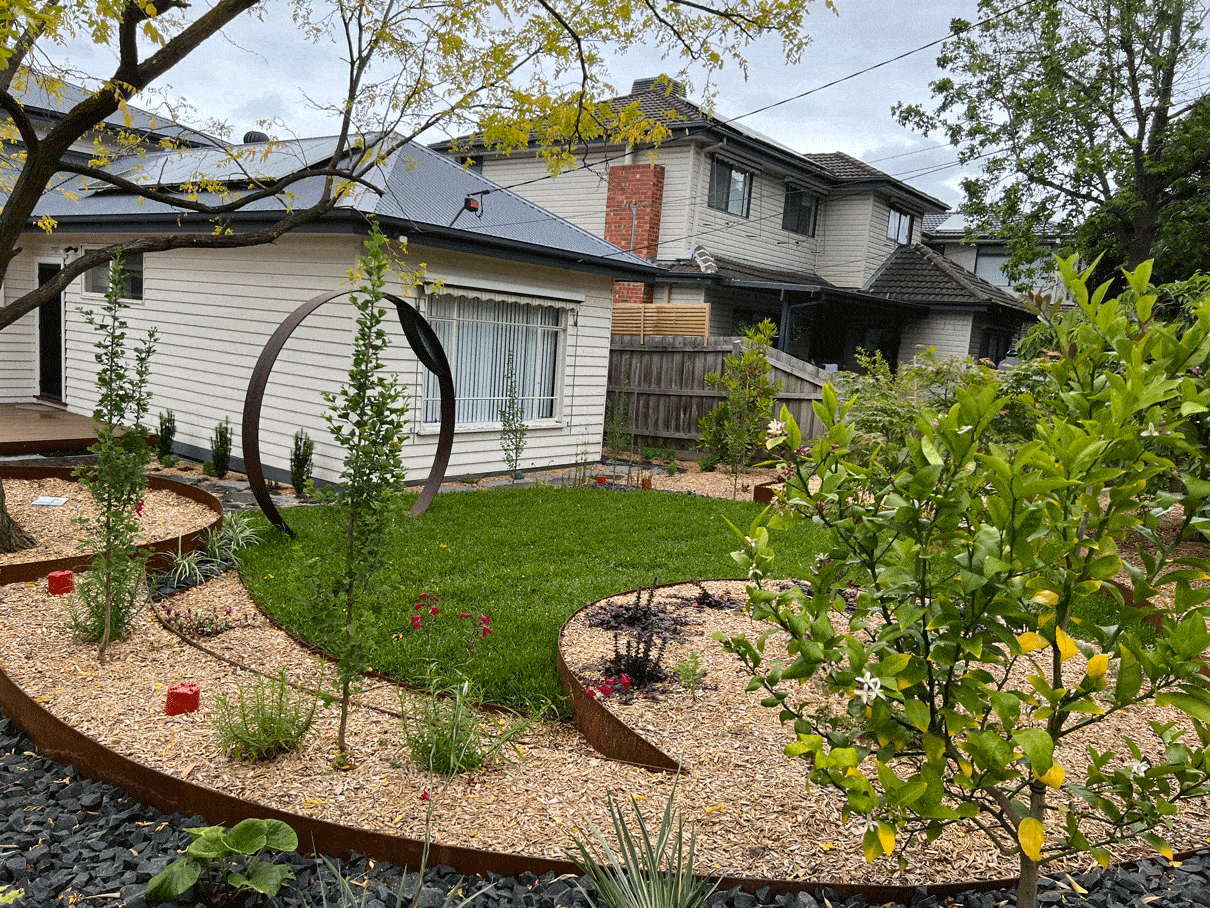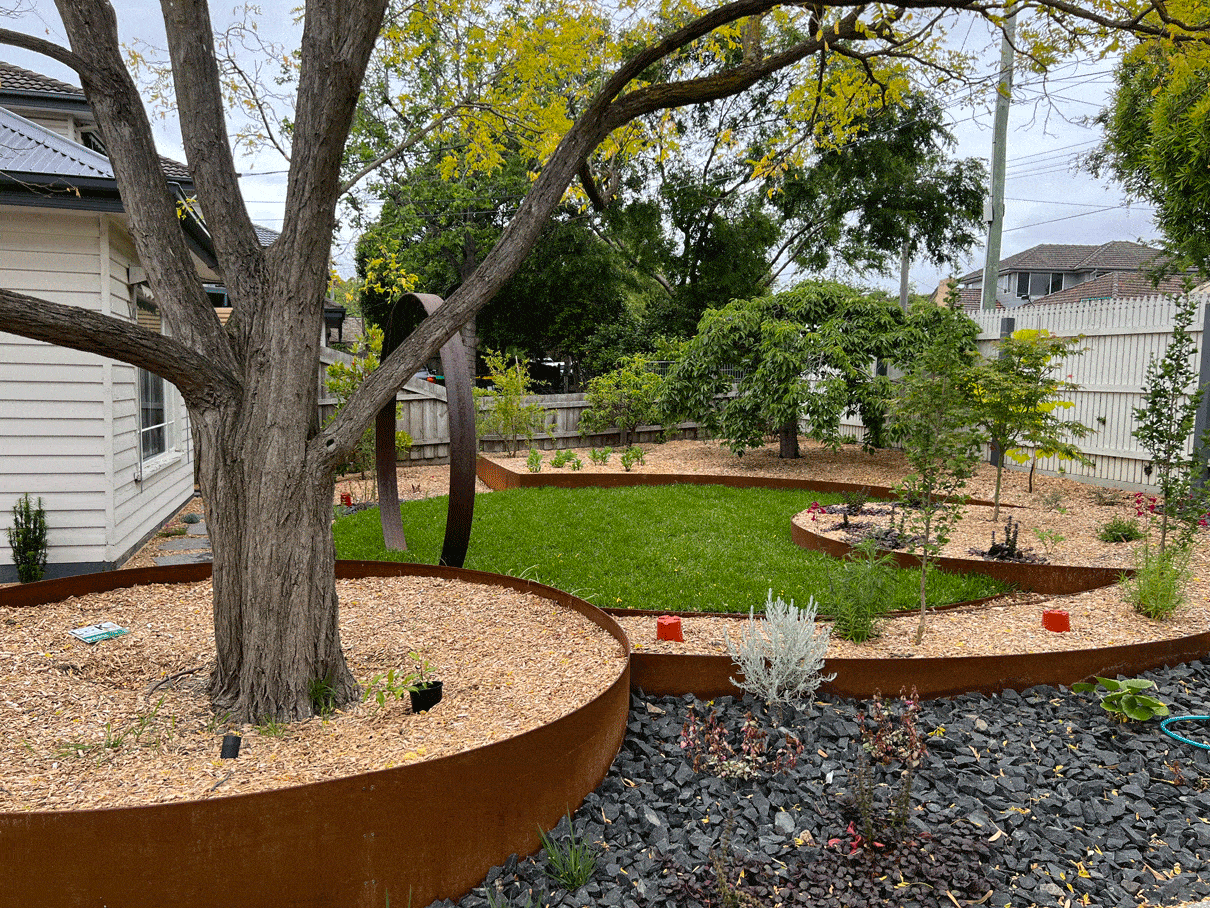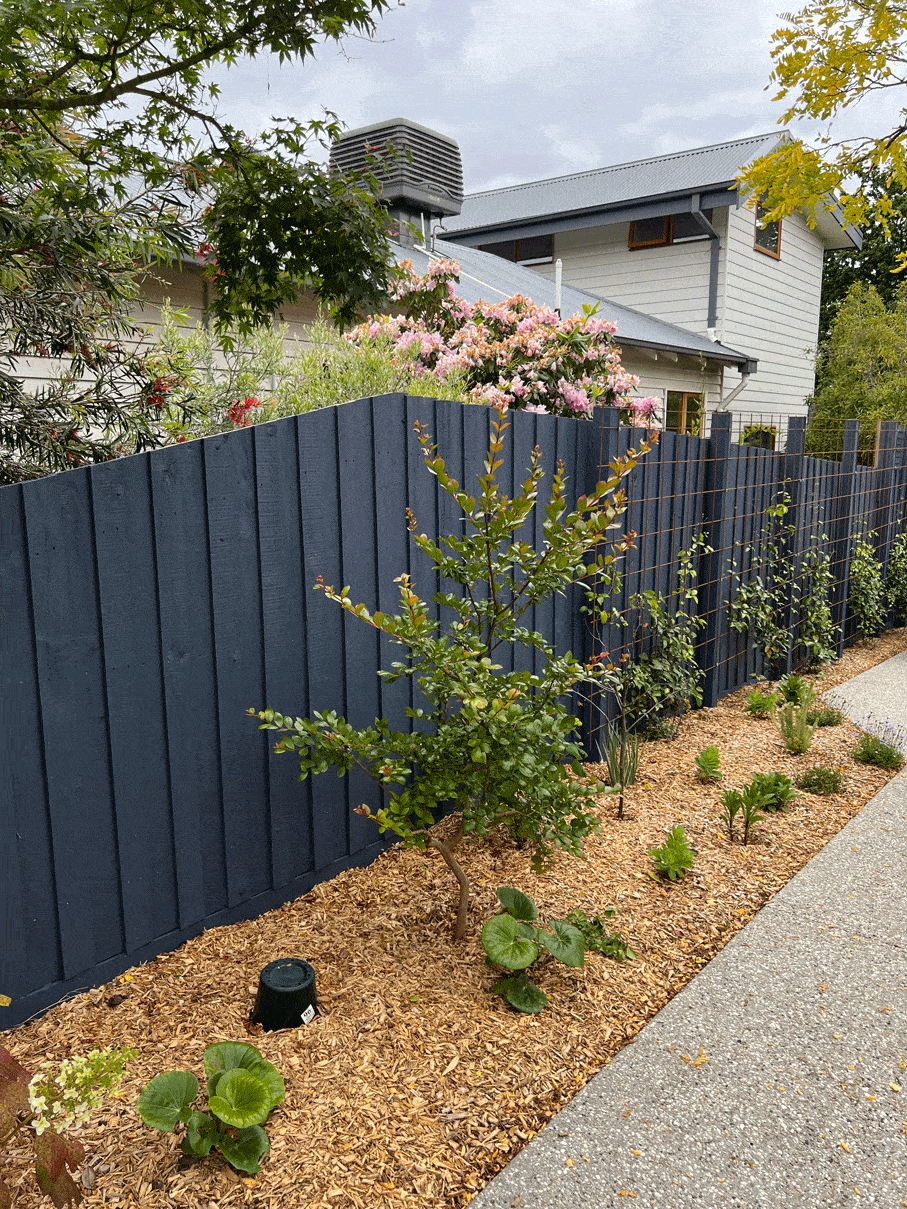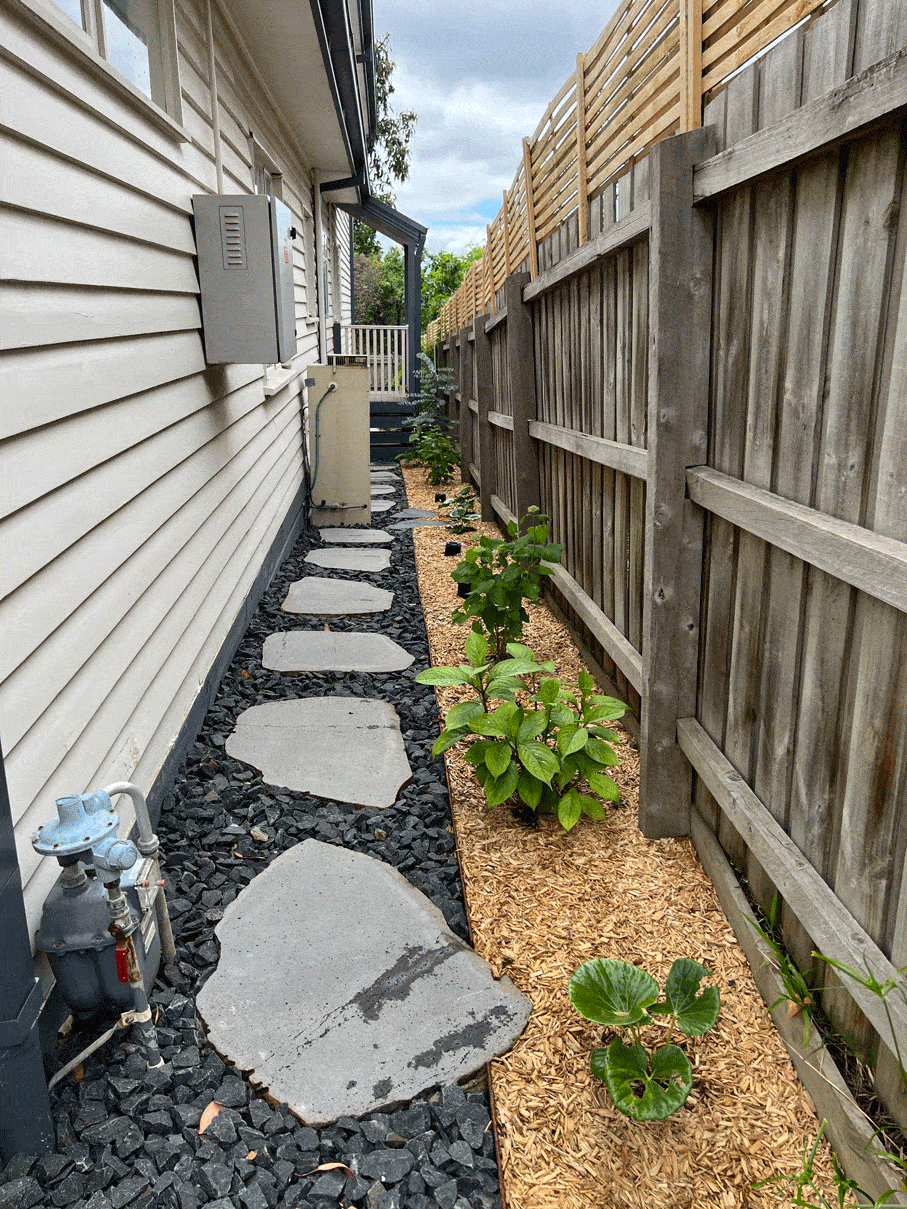 Nunawading
Felicia arent you faaabulous?!
[Webpage under construction!] Nunawading project to be completed Feb '23.  Design and plantscaping completed by Inspiring Landscape Solutions.
Project Brief :
to build in an outdoor seating area where parents can relax in whilst children play;
multifunctional and relatively low maintenance;
compliment existing blue and white cottage weatherboard build elements and colours;
incorporate some edibles;
grass for play;
material advice and selection;
extra parking space and driveway space; and
most importantly to preserve the existing beautiful mature Gleditsia feature tree!
Project loves:
the play with curves and turning the steep 3m site level difference into a design advantage – this took a bit of thinking but love the way it all gelled together in the end!
the tall corten planter boxes;
use of soft pastels (yellows, pinks) to compliment the blues and purples in the planting palette;
curved steel arbour and lovely subtle glass detail client added;
play with words in naming the project (felicia is a plant used in the design and is a soft reference to the master in the house!); and
textural charcoal river pebbles to finish off the hardscaping.
Pictures (limited angles) taken in Nov '22 after completion of majority of works.  Professional shots incoming in Nov '23/24!
We engaged Parveen to design our front garden, plantscape and liaise with the construction team to implement the design. We couldn't be happier with the results! The finished garden is beautiful and it is a pleasure to be in the space. Since completion we've had numerous compliments on how wonderful the garden looks. We thoroughly recommend Parveen as an enthusiastic designer who wants the end result to be the best that it can be. Parveen was very detailed in the process and took the time to take on board our comments, suggestions and questions.  She was very clear on her vision while being flexible to our needs and changing minds. Parveen also has an excellent knowledge of the plants that would work in our space. We can't wait to see how the garden matures and for the plants to come into their own. Thank you, Parveen, for creating our dream garden and for being such a pleasure to work with!
Michelle & Tony_Nunawading
Follow us on social media