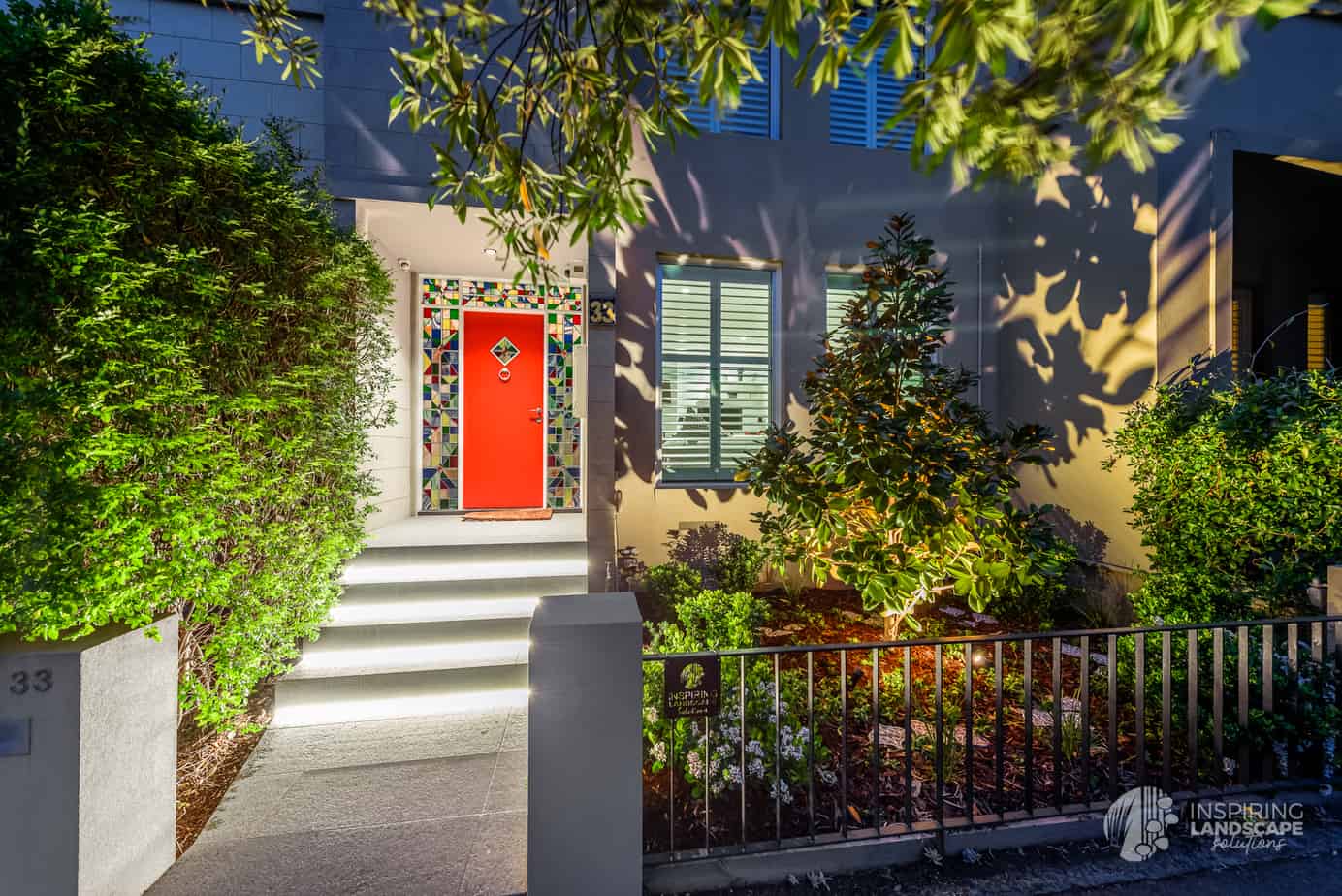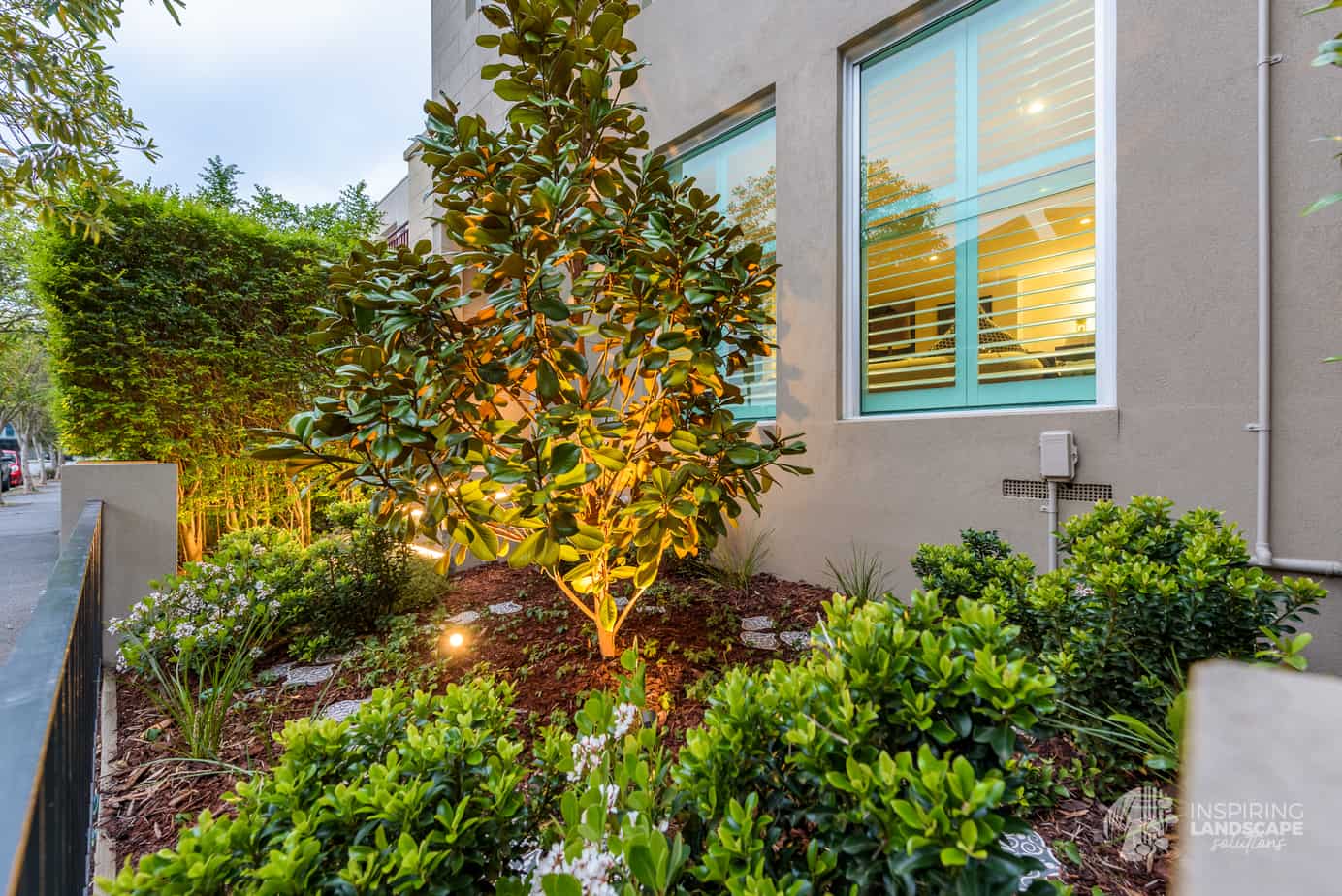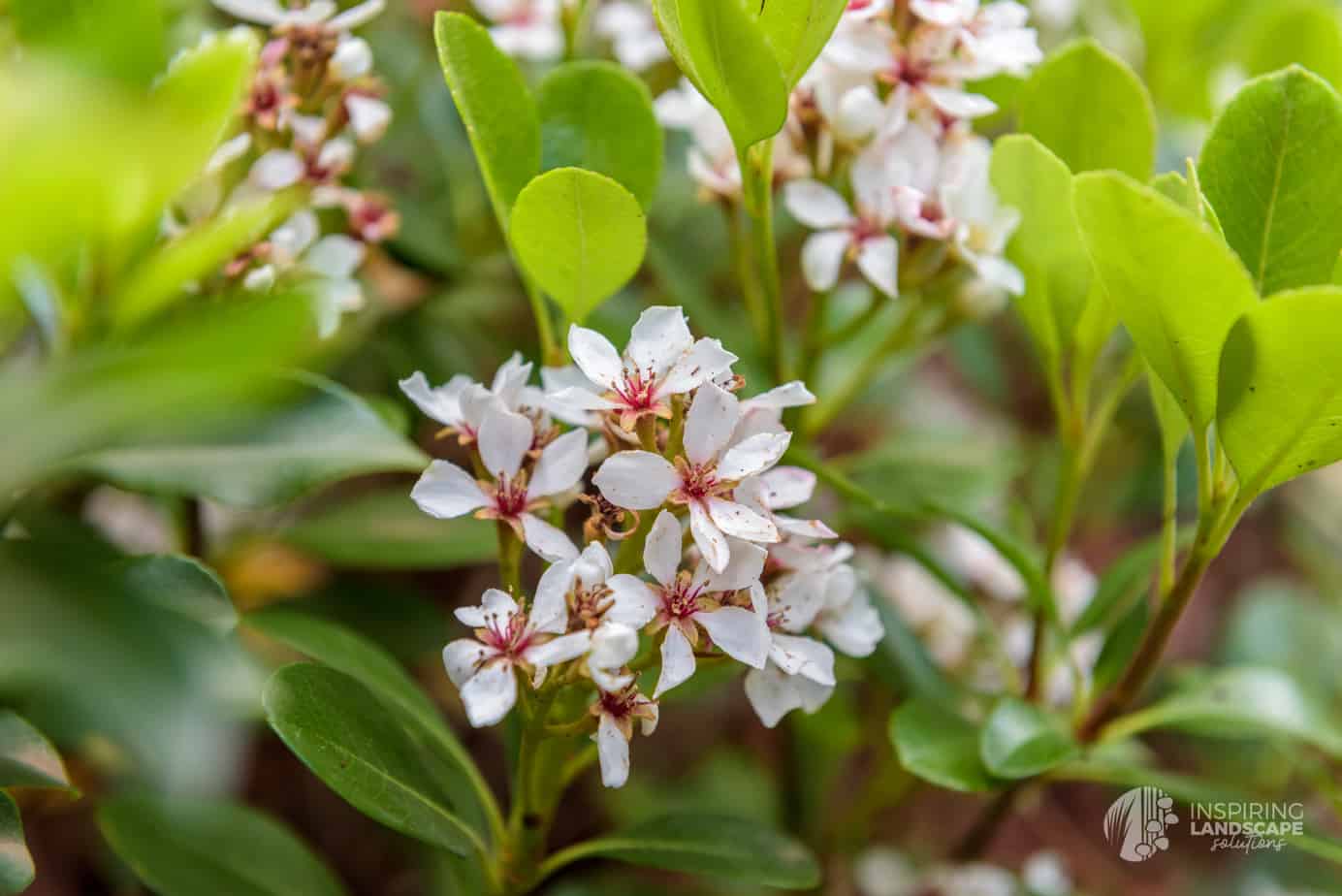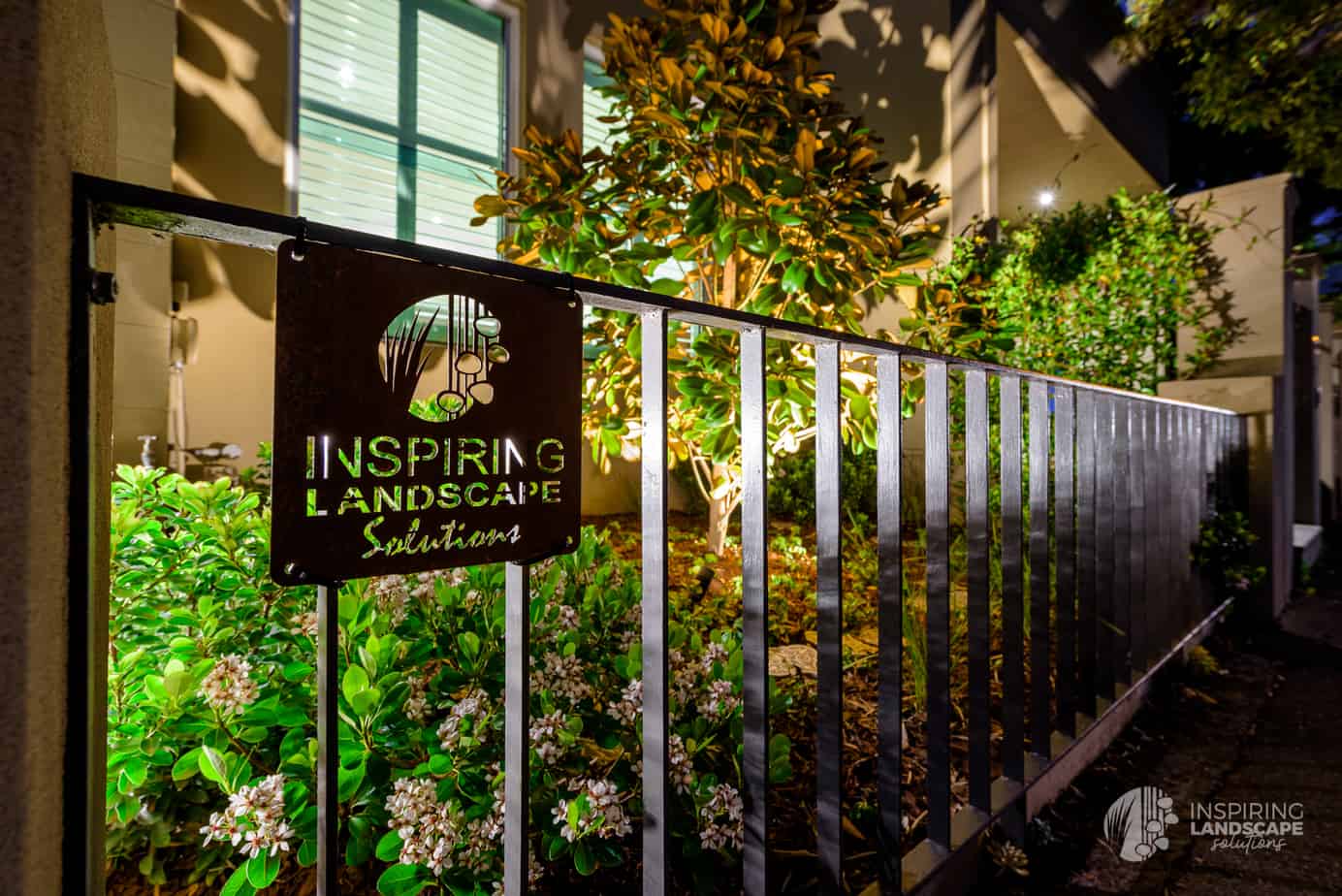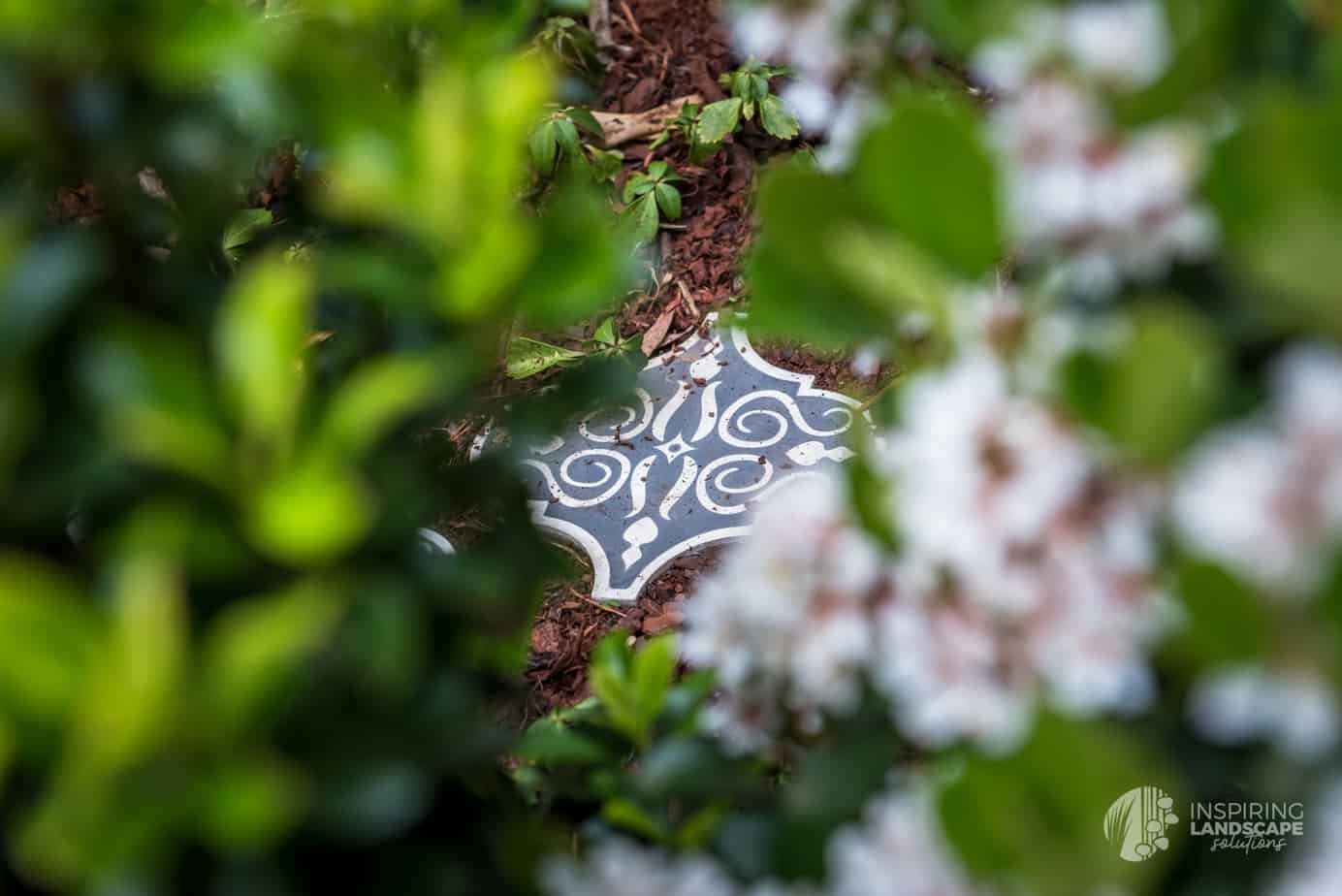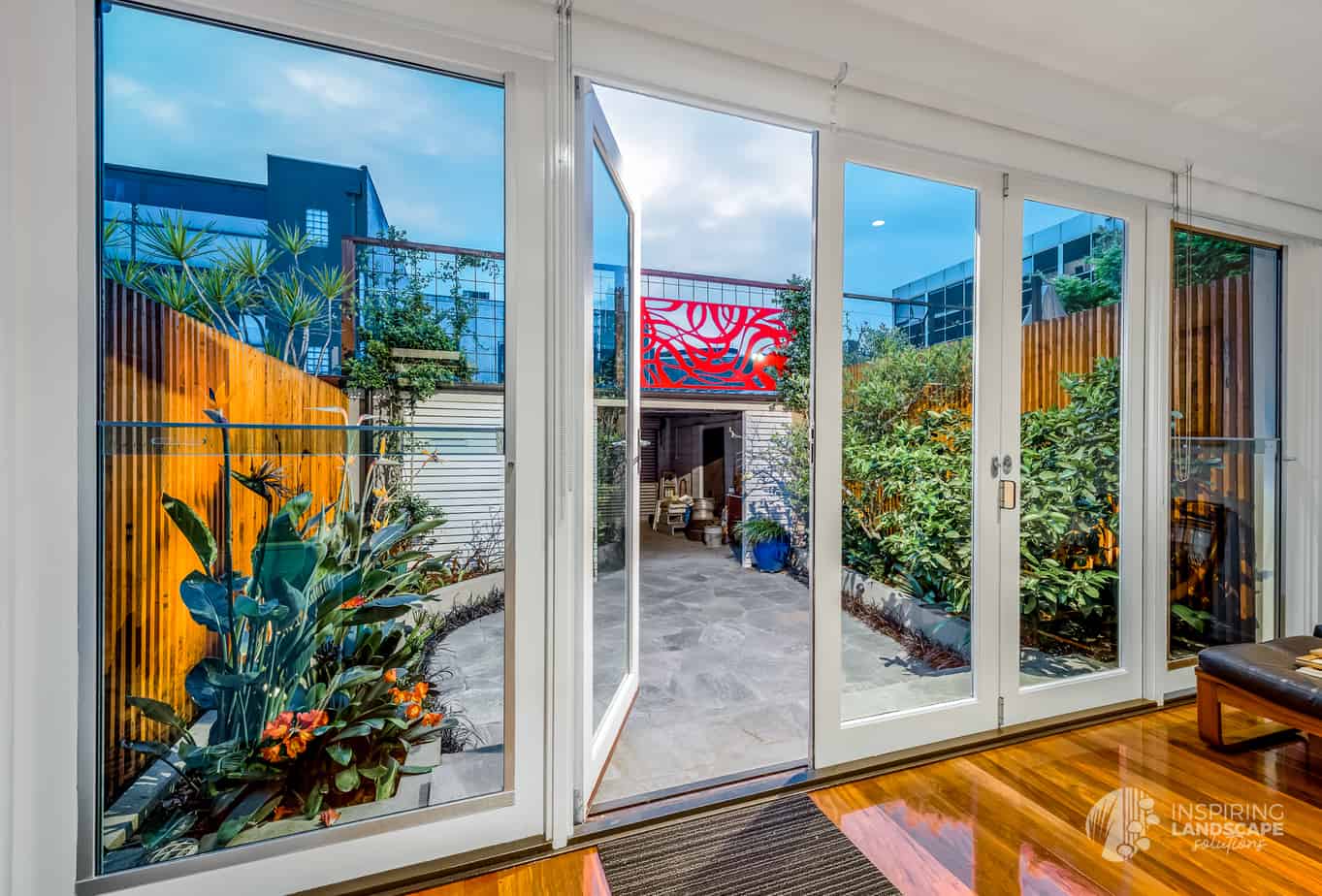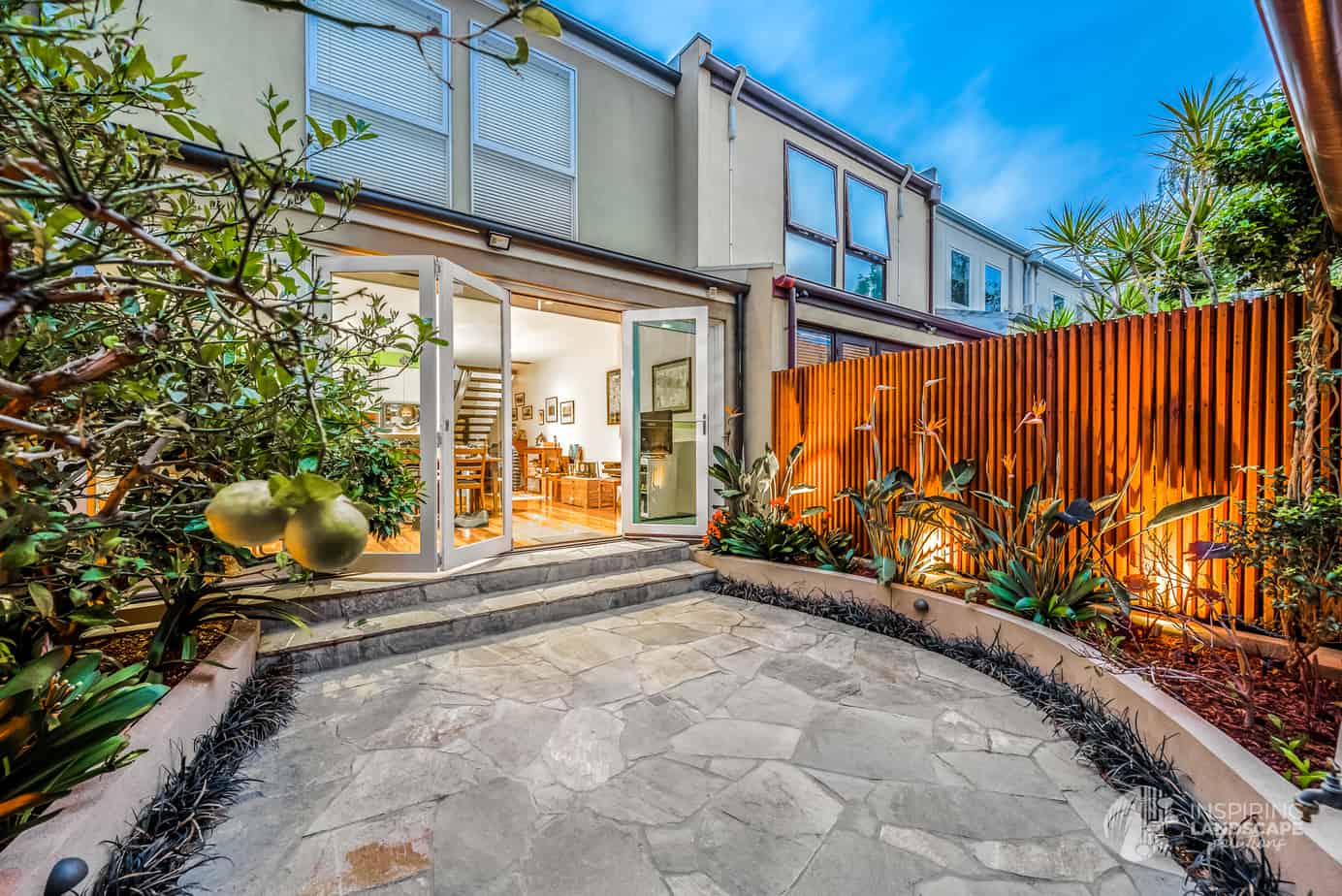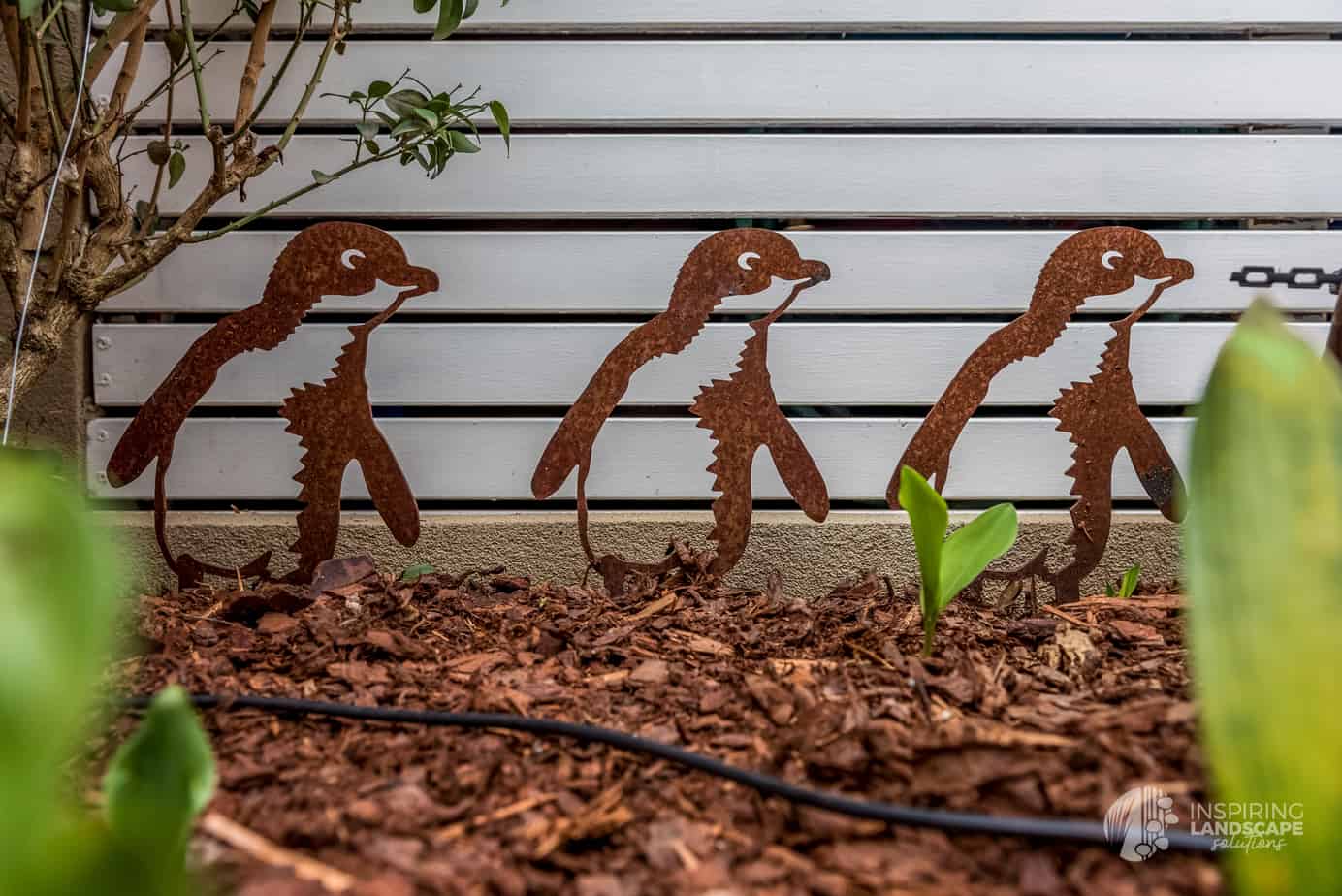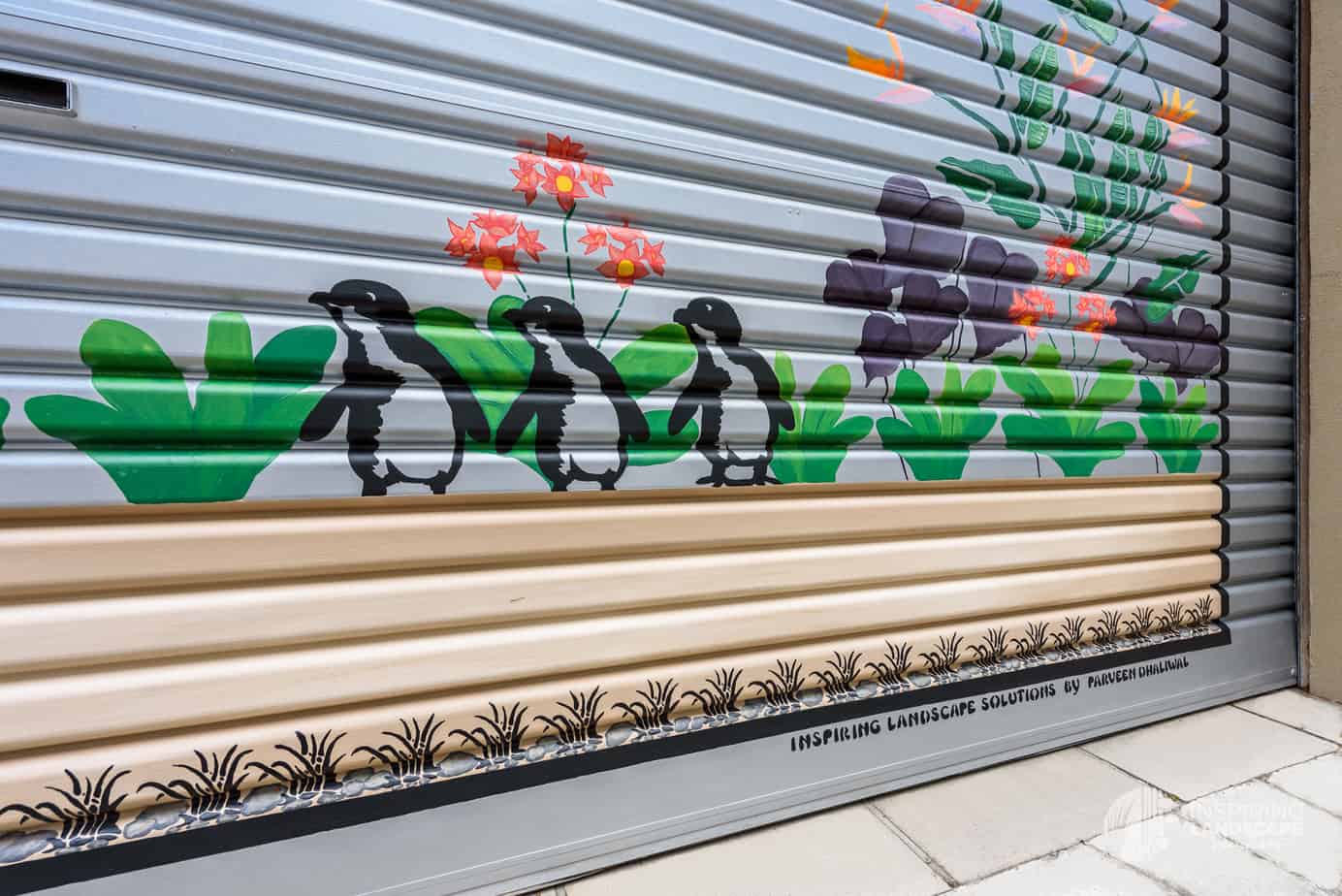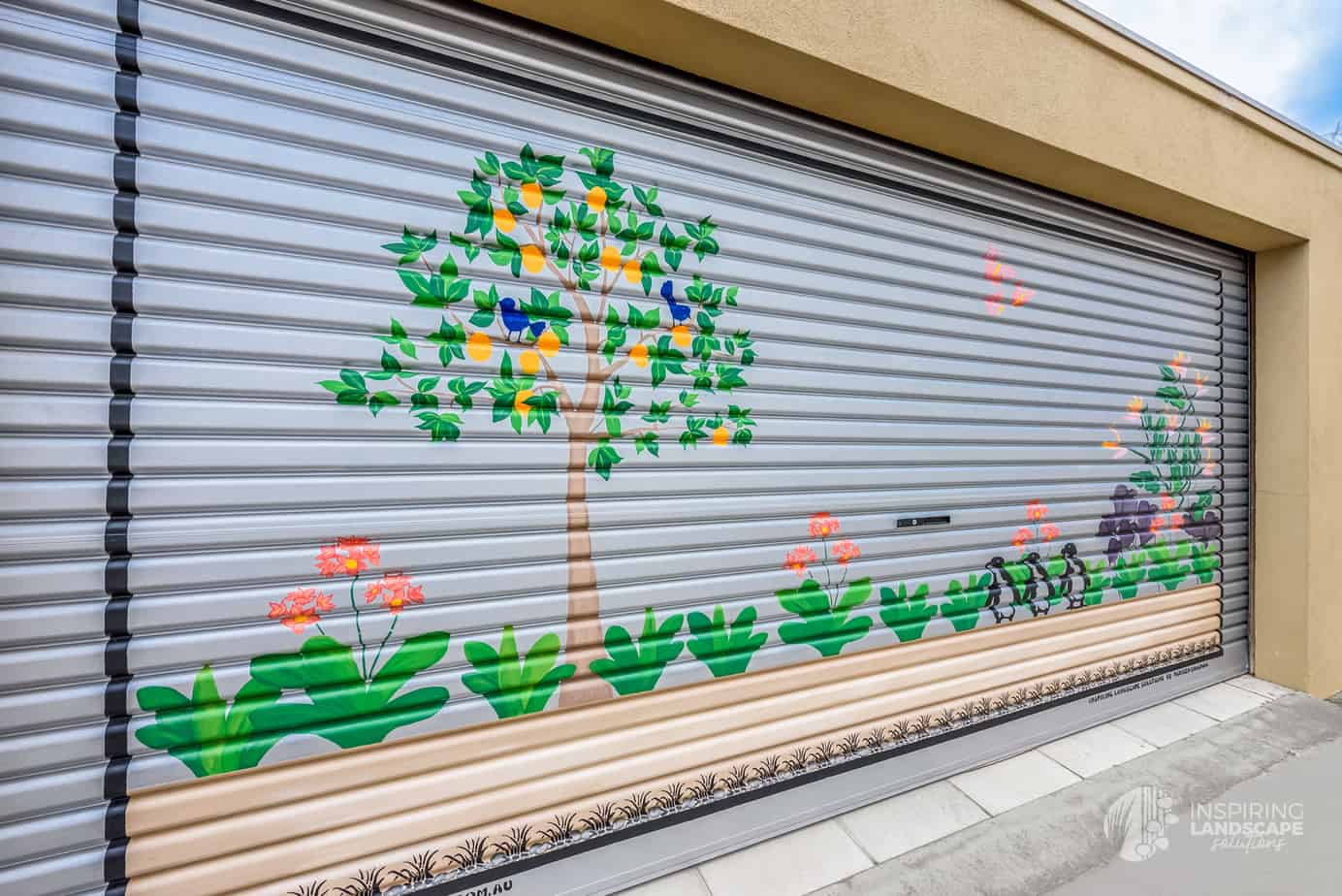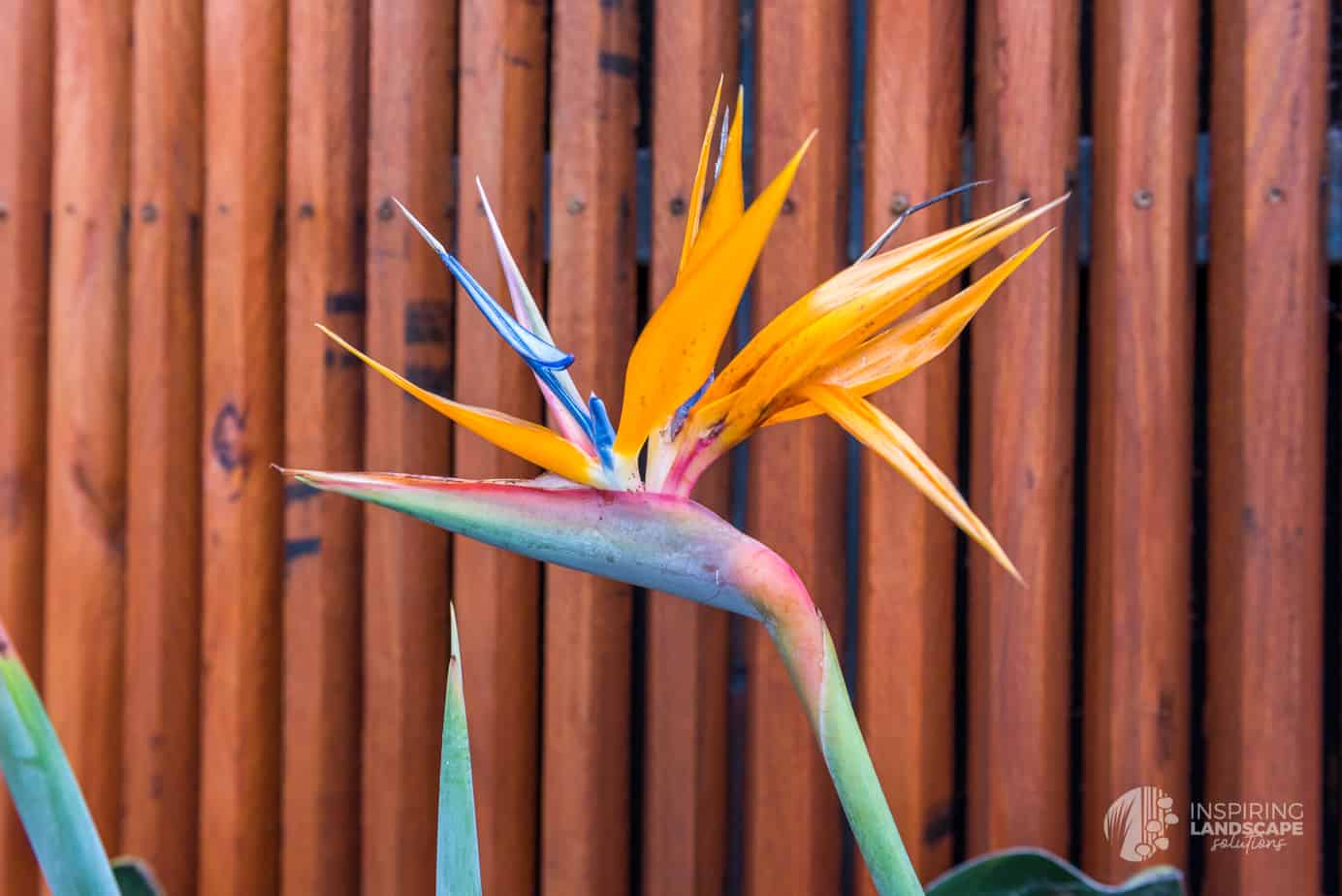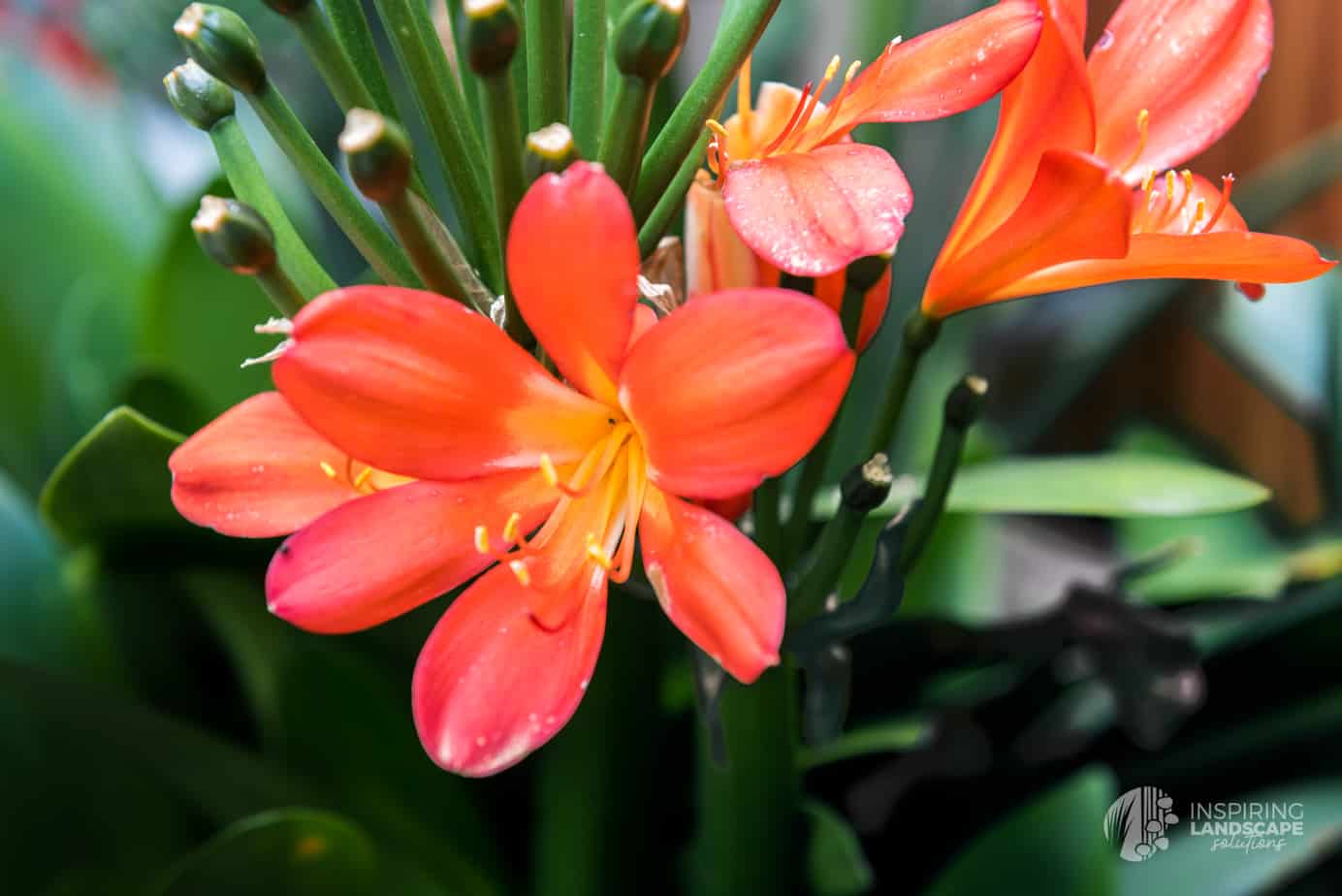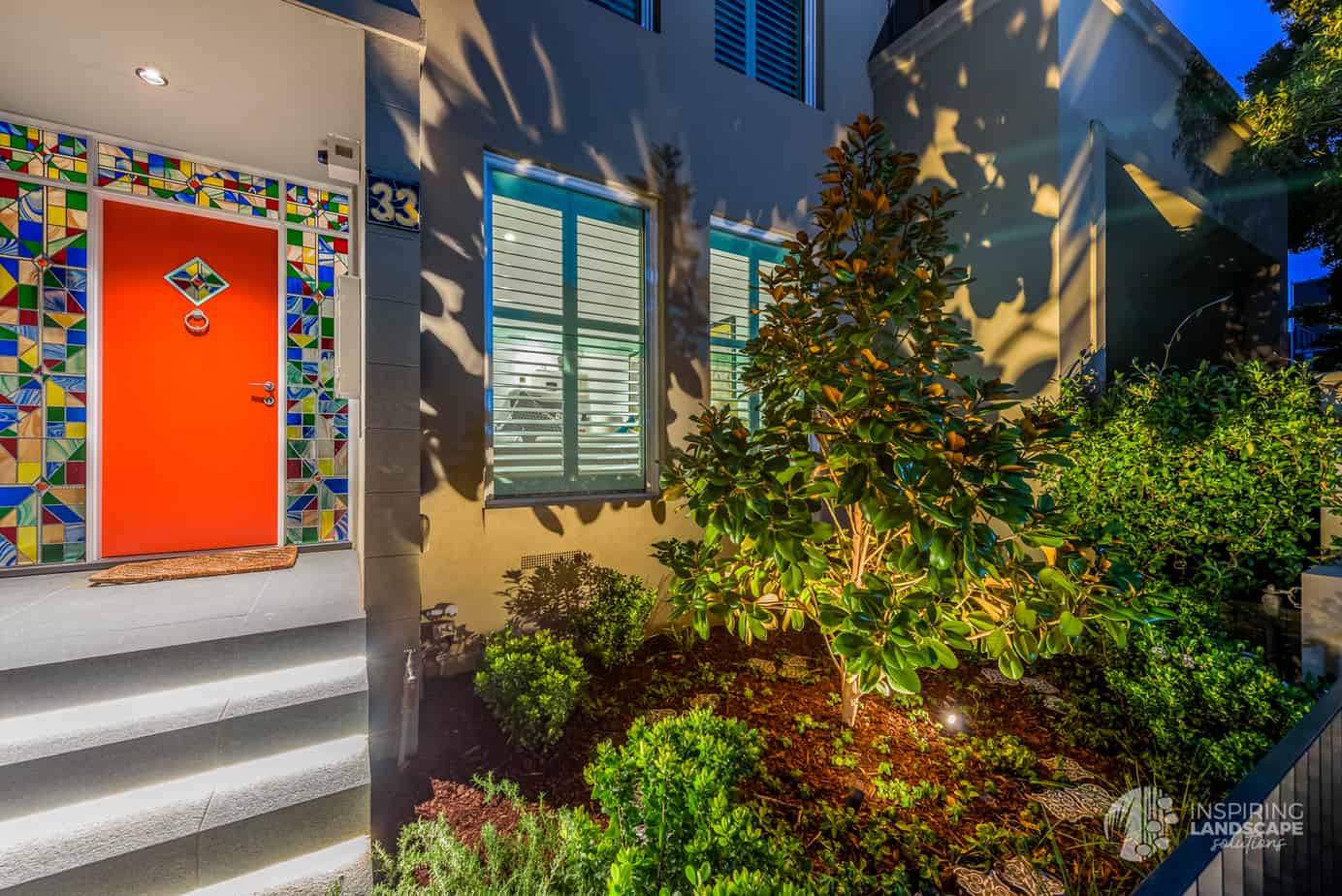 Hawthorn East
Addressing the heat!
Hawthorn project completed October 2018.  Design, plantscaping and maintenance completed by Inspiring Landscape Solutions.
Project Brief:
excessive heat in both the front and rear courtyards where it can get up to 42 degrees or more in summer;
solutions for a hardy and low maintenance planting palette;
solution to drainage in rear courtyard;
solution for pests attacking the existing citrus trees;
improve overall aesthetics and feel;
advice on material choice for an updated look; and
"have a little fun"!!
Project loves:
incorporation of the client's love of art and colour and patterns;
the planting and material palette creating inviting spaces;
wide use of materials, fun textures and colours;
paving which remains cool on the feet in the rear courtyard;
improving soil health and irrigation needs;
solution to the pest problem!!; and
the amazing fence screening which lifts the space up further!
Scope expansion 1 – rehauling front steppage complete with night lighting March 2019.
Design and material selection completed by Inspiring Landscape Solutions.
Scope expansion 2 – garage door mural of rear garden to be completed Jan 2020.
Design and mural painting completed by Inspiring Landscape Solutions.
Design stage - Totally love the results so far at the front.  So looking forward to the work starting on the rear courtyard based on the design skills that Parveen has been able to bring.  Definitely worth getting the advice rather than going with what I know. Final result - Parveen's approach to my job made her so easy to work with. Her ability to listen to what I told her about the space resulted in her selecting and sourcing plants that are thriving with strong western sun, or a shaded courtyard. She didn't try to just apply her ideas, she took mine and then challenged me to expand them so that the courtyard is way better than I would have ever imagined. She was prepared to work within my budget but highlighted how additional funds could be used to enhance the ideas. She appropriately project managed the jobs as well making it very easy for me.
Cate Pozzi
Follow us on social media
Skills:
Artwork Selection, Colour Selection - exterior &/or interior, Courtyard, Design Implementation, Landscape Design, Main Portfolio, Material Selection, Mural, Plant Selection