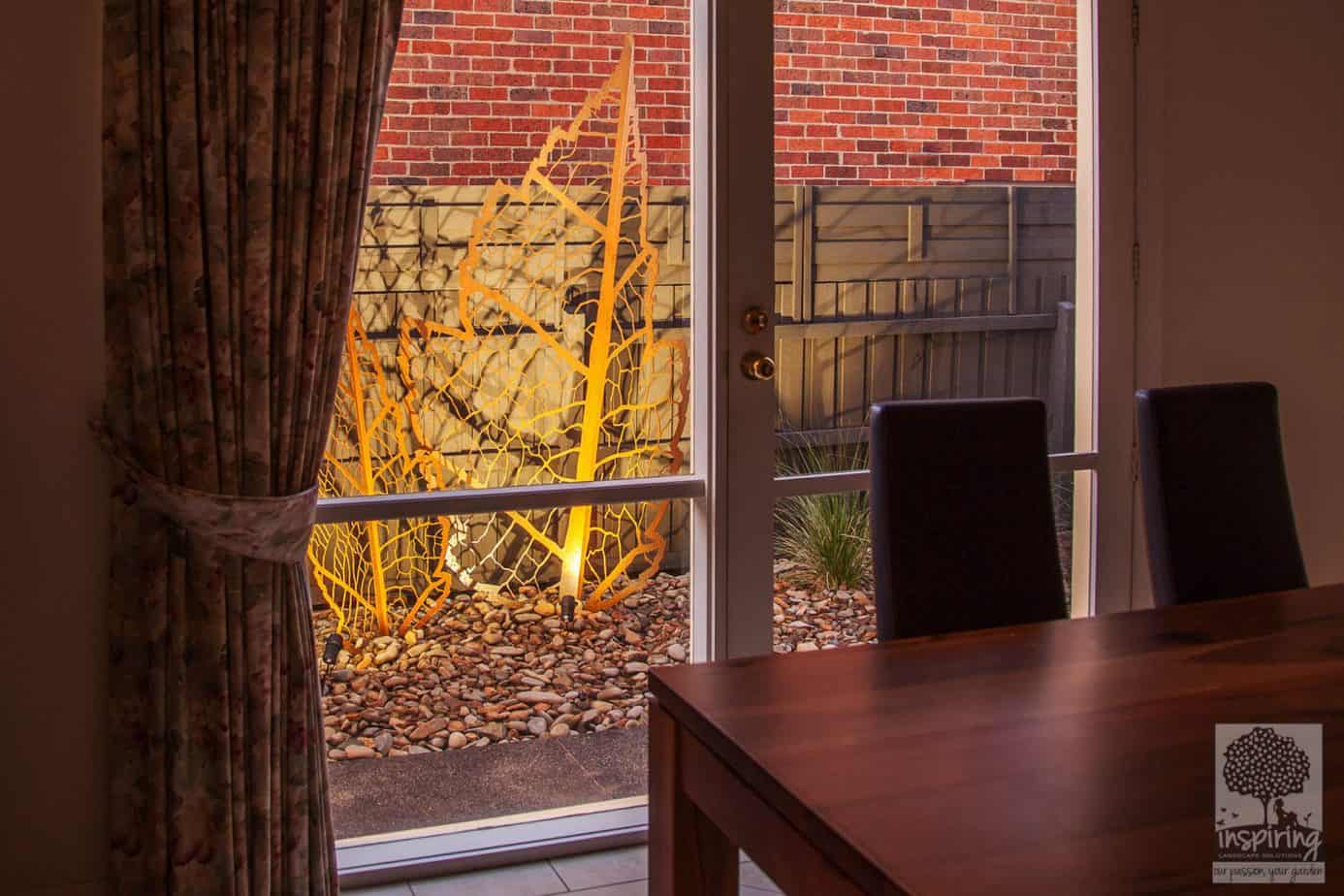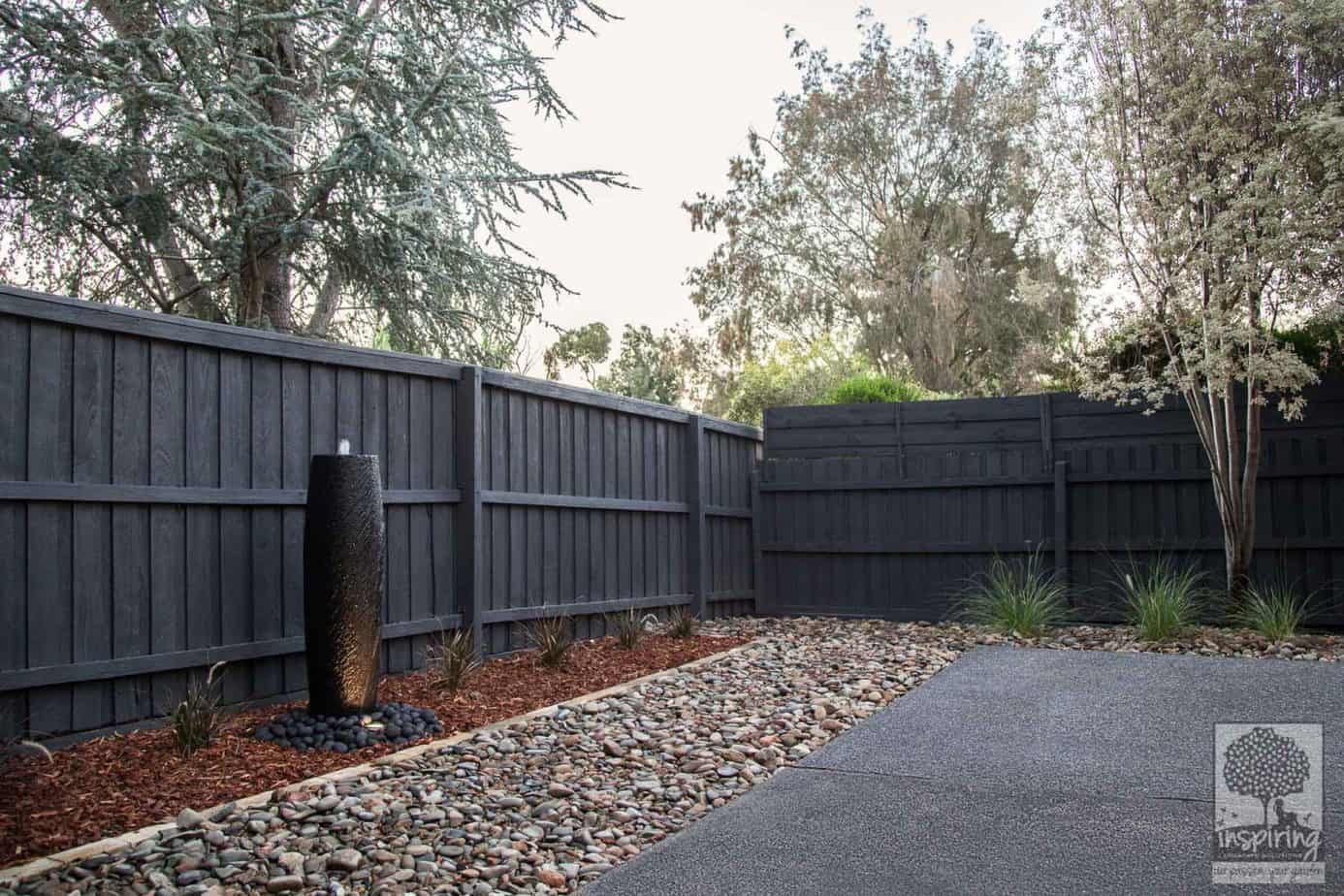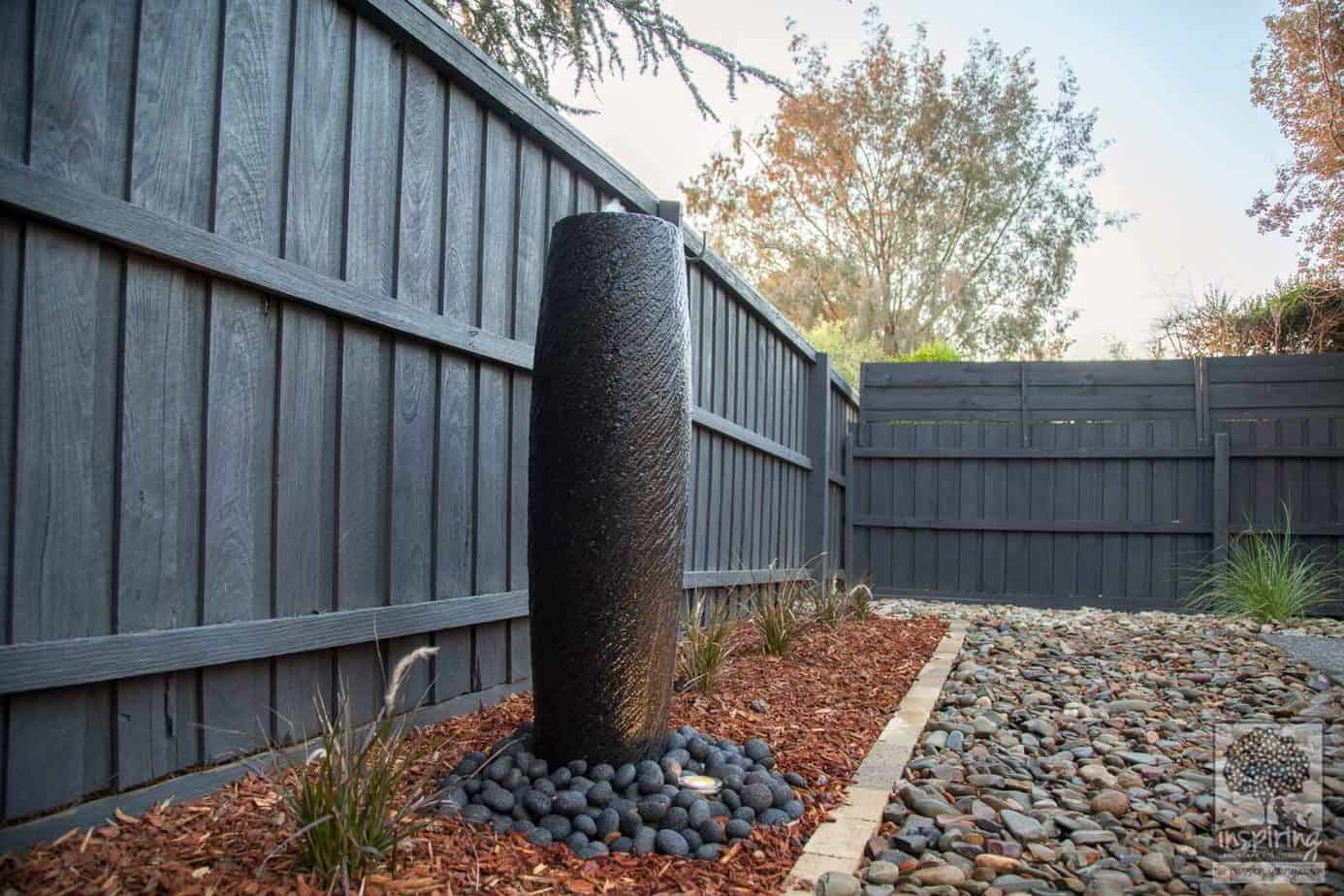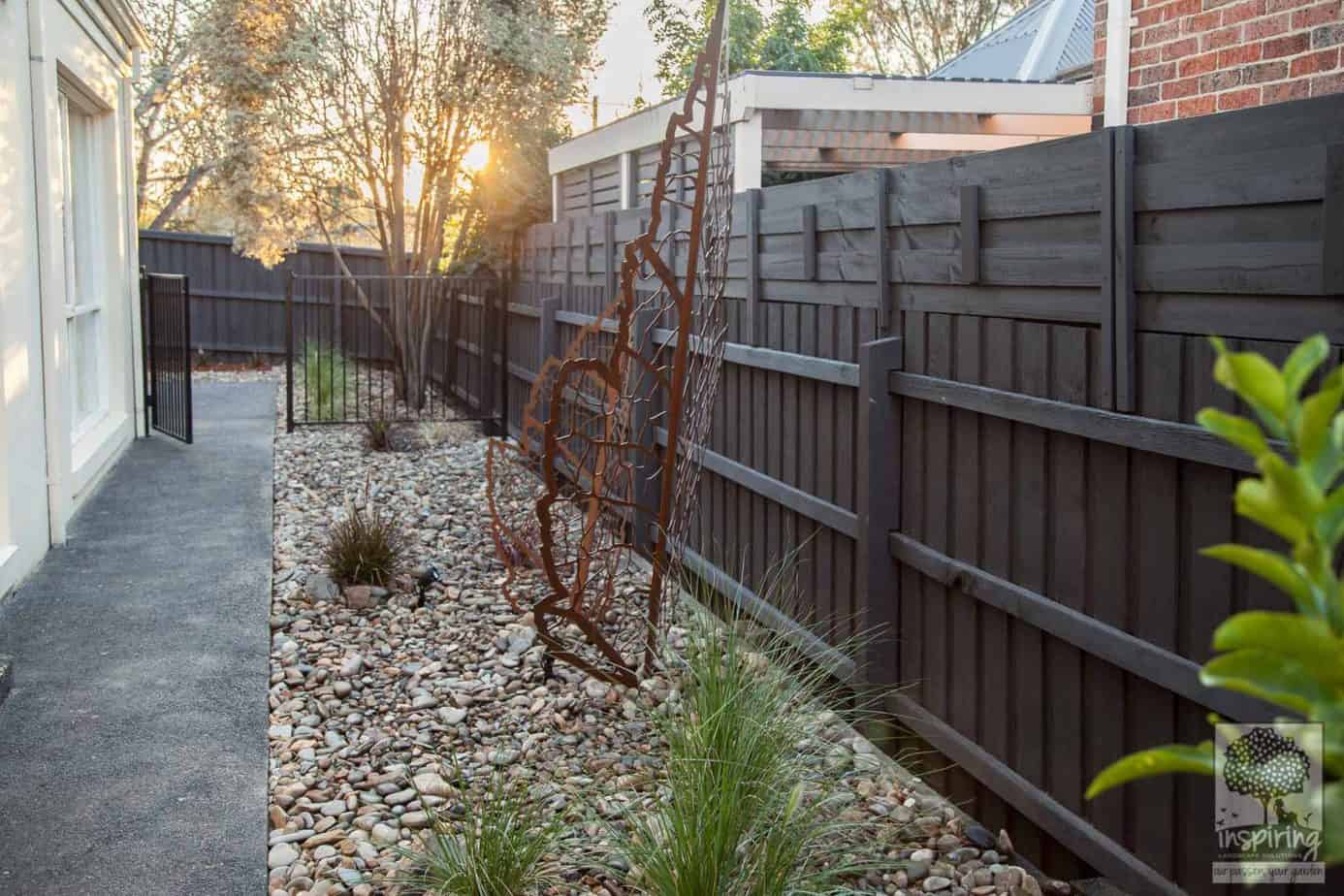 Doncaster
Re-energised luxe!
Doncaster staging for sale project completed in April 2016.
Project Brief:
minimalist and low maintenance garden;
design a family friendly outdoor space;
pet friendly; and
suggestions on outdoor styling including artwork, pots and water features.
Project loves:
The easy low maintenance tufty grasses which soften the 'hardscapes' elements and compliments the minimalist look;
the custom leaf artwork lit up and enjoyed from indoors!
I found Parveen to be very professional in all of her dealings and communicates things on a timely basis. I feel she goes out of the way to ensure that things are properly done (with a fine eye) and is very respectful of our premises/belongings. She's very hands on and was present onsite throughout the construction to ensure that things were done in accordance with the plan she designed. She organised everything for us – the trades, artwork, ancillary materials etc so we didn
't have to worry about the project at all. She was very pleasant to deal with and offers great suggestions which are practical, beautiful and cost effective. She also provided us with a maintenance regime for our plants and artwork/water feature which were out of the scope of the project. Therefore, we were not left unknowing at the completion of the project. She also provided us with useful suggestions on outdoor styling which we will put to use in the future! We now have a modern garden which can be enjoyed inside and out and a frontage which sets us apart from the rest of the street!
Looking forward with working with Parveen again! Thanks Parveen.
Dominic Zheng
Follow us on social media
Skills:
Artwork Selection, Colour Selection - exterior &/or interior, Design Implementation, Landscape Construction, Landscape Design, Material Selection, Plant Selection, Rejuvenation, Staging for Sale - external, Water features