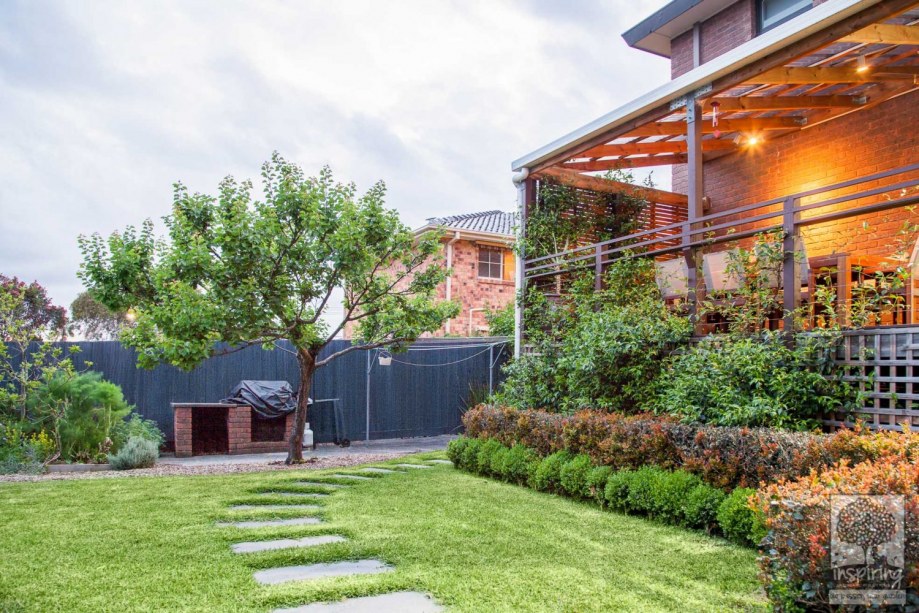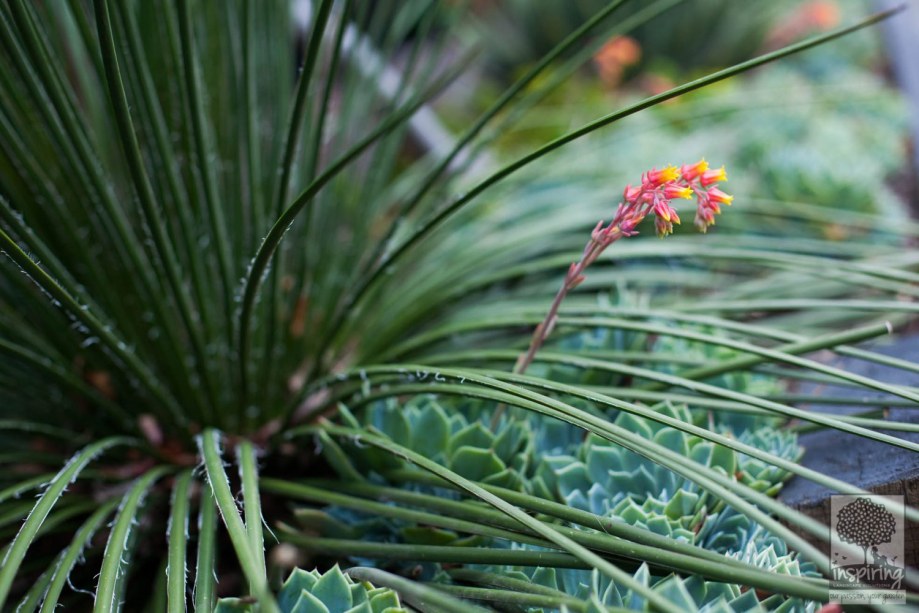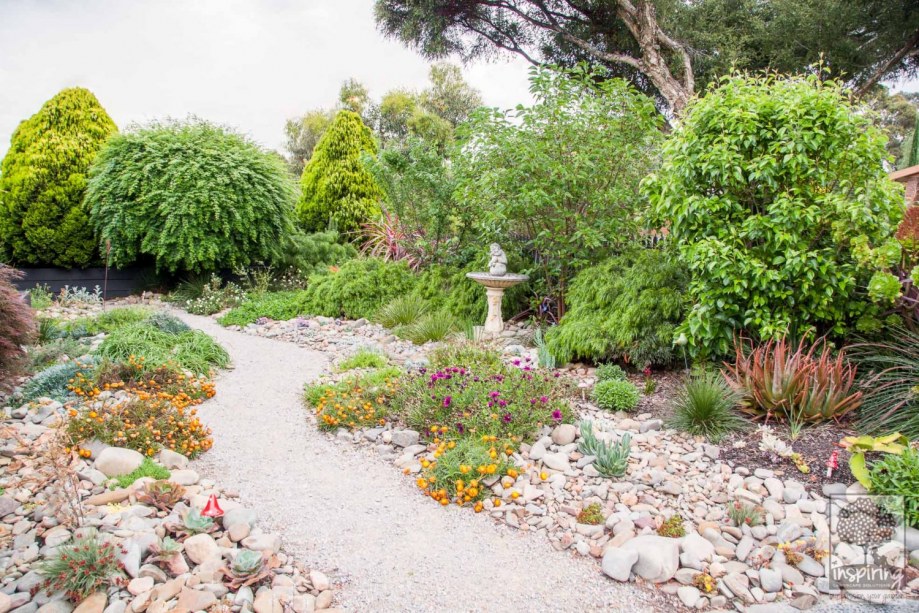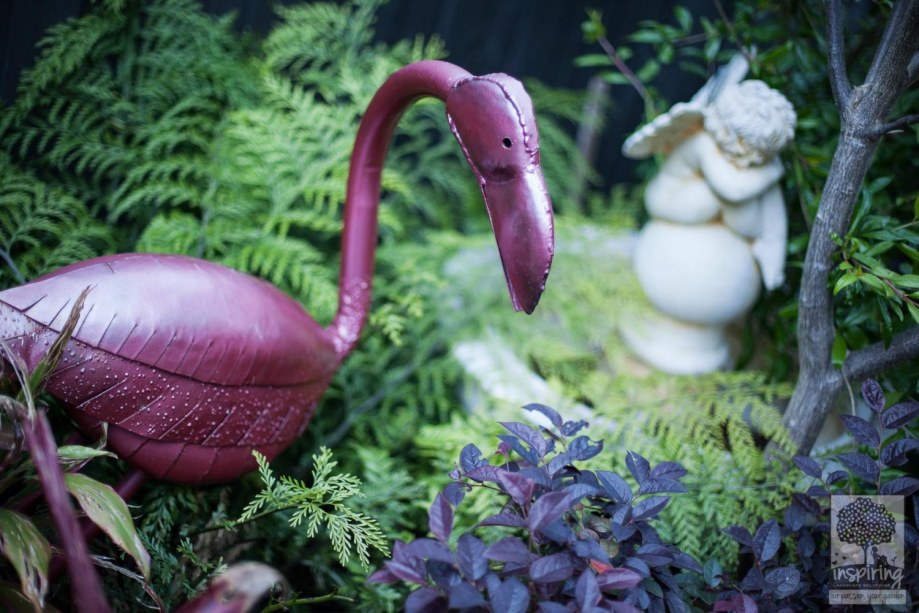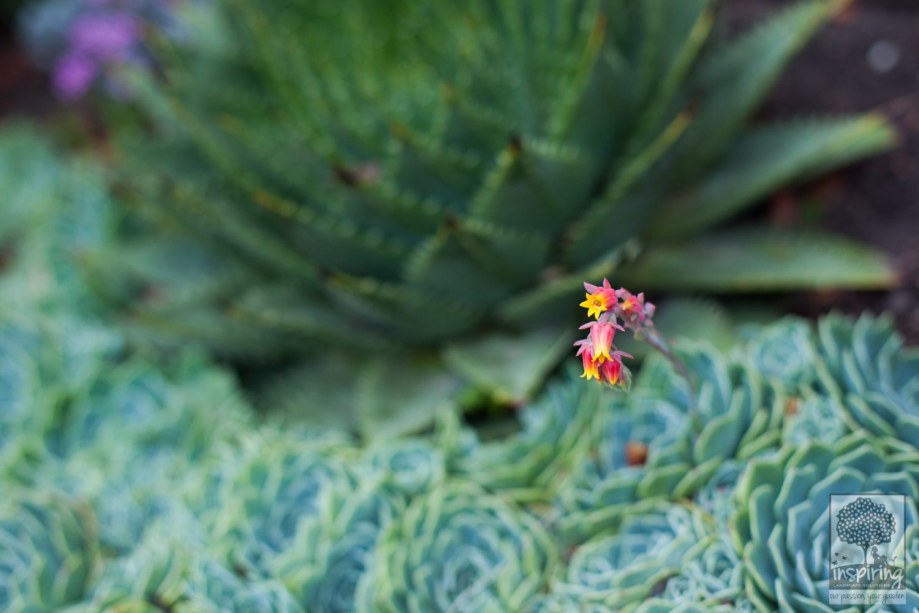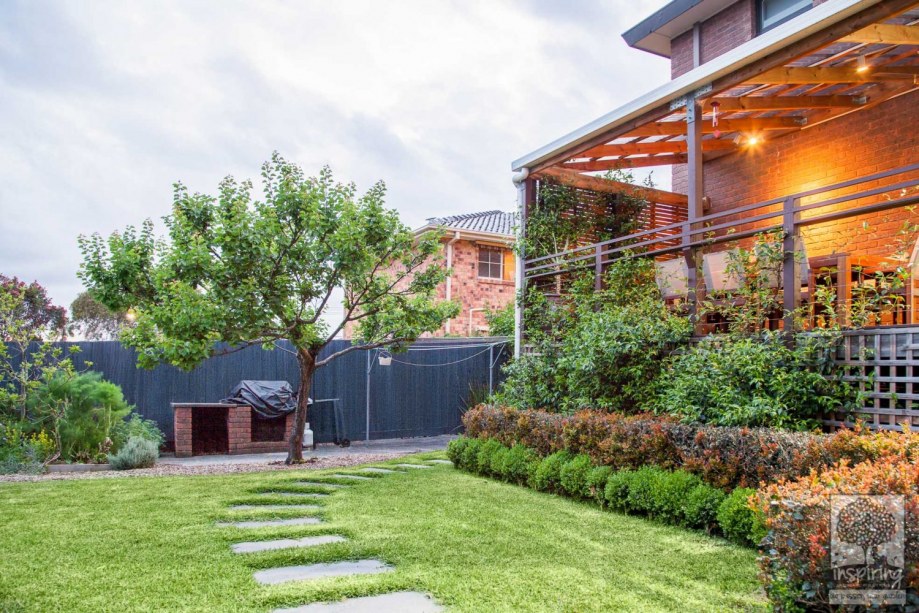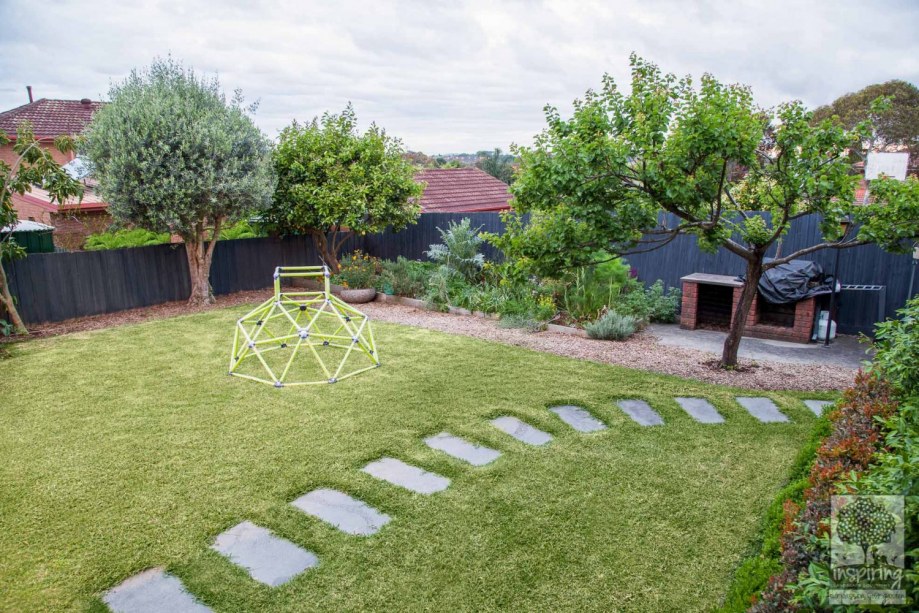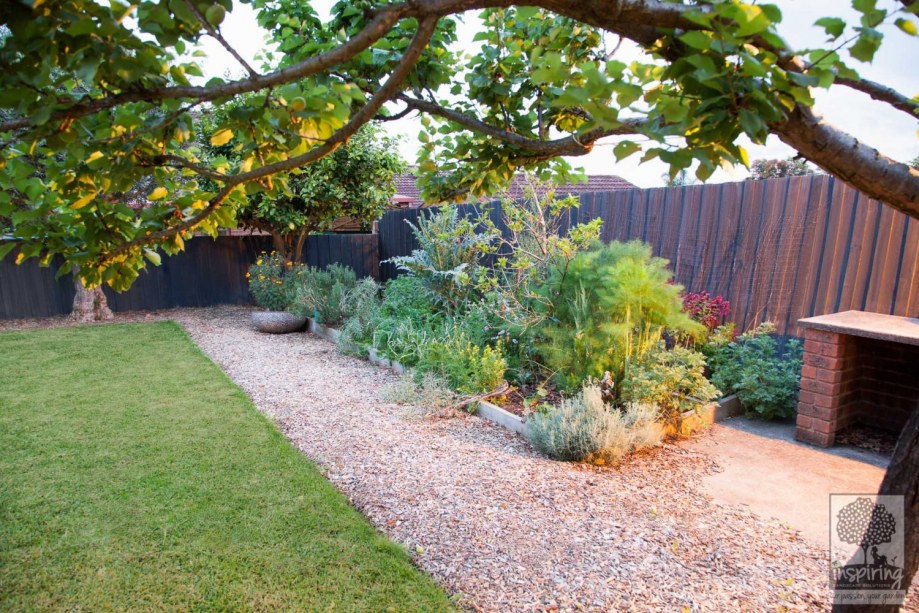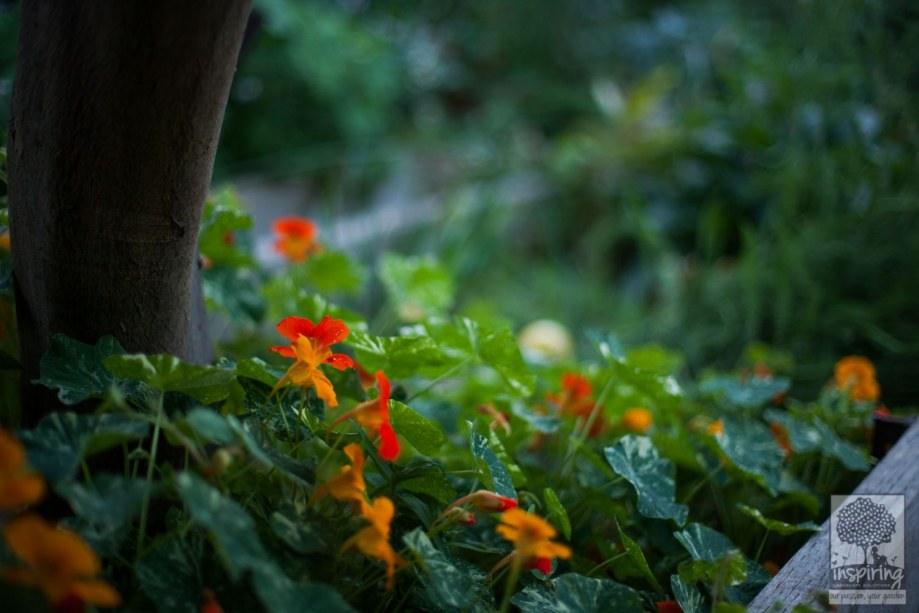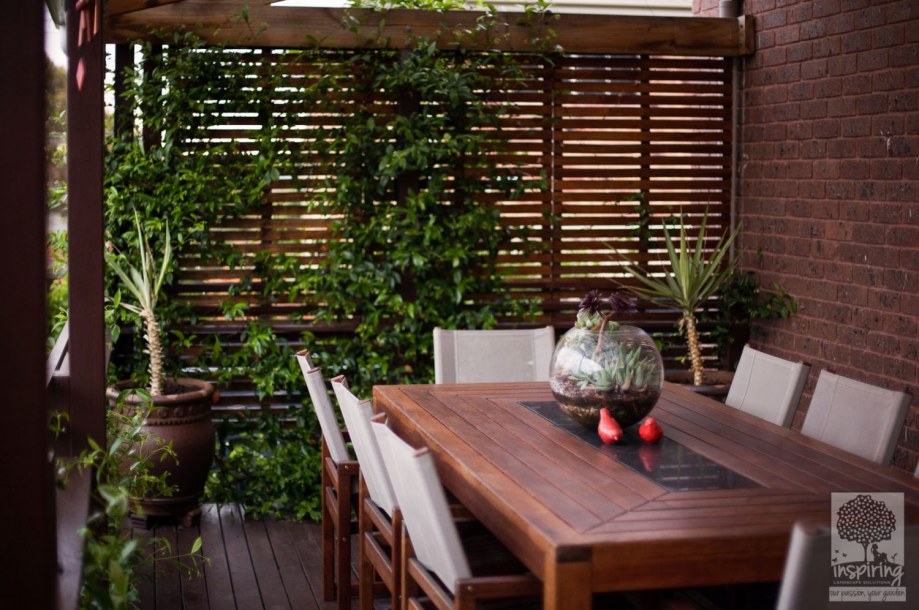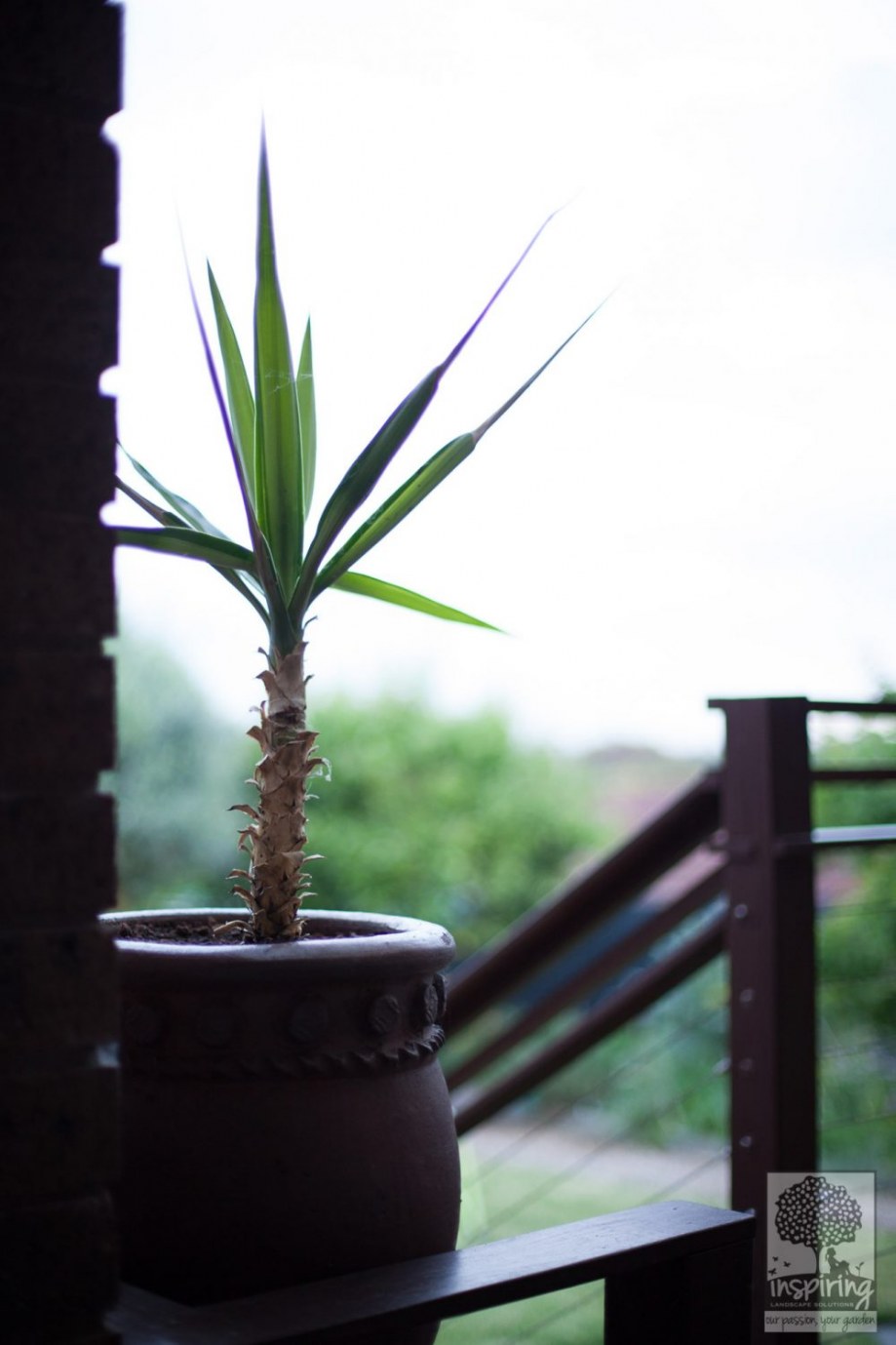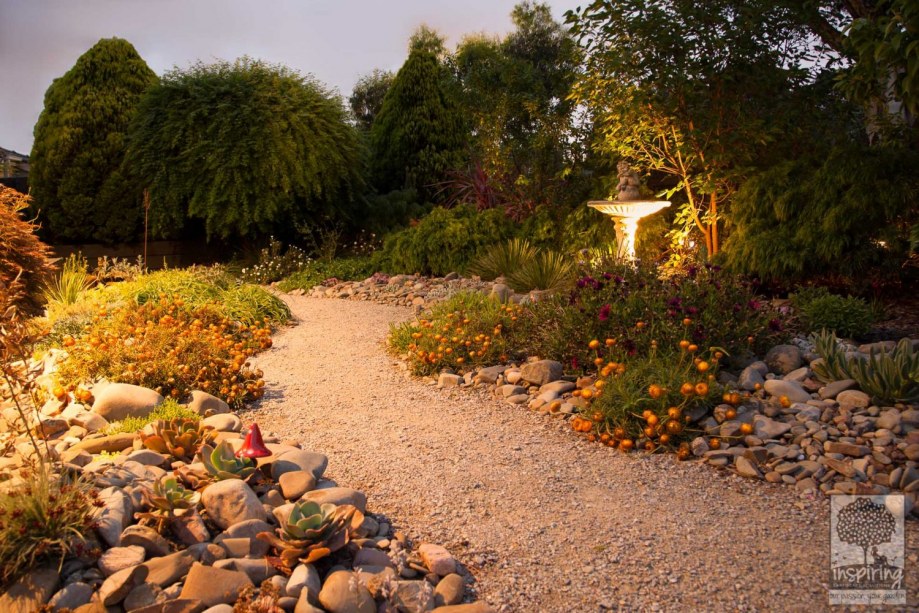 Vermont South A
Self-sustaining Compatability!
Vermont South project completed January 2012.  Design, plantscaping and construction completed by Inspiring Landscape Solutions.
Project Brief:
to create a garden to tinker in and have the kids running around madly having fun;
preserve as much of the existing landscape as possible whilst improving on the colours and textures;
make it aesthetically pleasing and uniform;
seasonal interest; and
minimalist irrigation with occasional hand watering;
space for a vege patch;
to plant as many different types of fruit trees and complementary plants as possible to arrive;
incorporate some tropical garden beds.
Project loves:
the cohesion of the aesthetics and productive nature of their garden;
their enthusiasm in keeping the garden maintained;
this is a non-irrigated garden;
continually adding to their garden via garden ornaments or new plant experiments!
The video shows snippets of the garden in 2014.  Recent pictures were taken in November 2017.
We would recommend Parveen as she provided us with a beautiful design for our garden. She was able to incorporate our needs and had wonderful suggestions for what we wanted. There was clear and easy communication with her during the design process.
Esther & Eugene_Mt Waverley
Parveen has been such a wonderful person to work with during the design of our oddly shaped backyard. She put a lot of my worries at ease with her abundance of knowledge and efficiency. I really didn't know what I wanted for our backyard and she absolutely delivered. She was well organised, punctual and no question was left unanswered however small or big of a question it be. Thank you so much for making it an enjoyable process which I originally was dreading. You've been so wonderful to work with.
Kimberley & Alex Shuen_Mt Waverley B
I recently purchased a house with a beautiful established garden, however I am a novice to gardening to needed help with plant identification and maintenance strategy. Parveen was a wealth of knowledge and her detailed report of what is in my garden and how to take care of it will be valuable for years to come. She has continued to follow up as well with further information about plants, weeks after her visit. Recommend!
Clay Santos_Vermont
Plant Identification
Our family recently moved to a newly-built house with bare landscape and know next to nothing about landscaping, plants, etc and only knew what we "kind of wanted" (or thought we wanted!). Our outdoor area is pretty small (a small piece in a new estate) so we wanted to make the most out of what we have. We decided to book an initial consultation with Parveen shortly after moving in to get her professional view on what our options are to make the house our home. Knowing her from her previous life, I know that she is a very detailed and result-oriented professional who also loves to have fun and throw some quirkiness in her thought process along the way to make each project a personal experience, which is exactly what she did during the consult. I'm glad we invested in the consult as Parveen opened up our eyes and gave us food for thought as well as some practical tips, tricks, do's and don't's specific to our house environment factoring in all available info to her which we wouldn't have otherwise thought about. She explained to us her reasoning for each suggestion to make sure we are informed of the cost/effort/benefits (or lack thereof) for each element in the long run which we really appreciated. I would highly recommend Parveen for anybody anywhere in their landscaping journey, no matter the size of the area you have - as I do believe she will add value not only to your space, but also to your knowledge base and decision making process.
Meisha Miradhianty_Woollert
We couldn't be more pleased with Parveen's care and professionalism. She generated lots of creative ideas and options for us, but also listened carefully to our preferences and quirks. She was particularly sensitive to the needs of our young children. She went above and beyond in only billing us for the hours she had quoted, although in fact the work took more time to complete. We are very happy with the plans that Parveen has drawn up for our garden and love the innovative design; we can't wait to see what it will look like when it is finished!
Alison Kesby & Chris Watkins_Mulgrave
Thank you Parveen for providing myself and my husband with some practical advice for our courtyard space. We value your feedback and have taken a lot of what you said on board 🙂
Meg Johnston_Boronia
We highly recommend booking a design consultation with Parveen. She offered us innovative and aesthetically pleasing options to consider while also being practical and forward thinking with an eye to the immediate and long-term use of the garden. She is friendly and generous with her time and promptly responds to emails and queries.
Alison & Chris Watkins
After basically gutting my small back yard space, I let it sit there for nearly 2 years. I really had no idea where to start with a bank canvas. This is where Parveen came to my rescue with a concrete and practical plan. She gave me time to consider the huge range of plant options. likes and dislikes and what my budget could be for the project. We then met after her detailed drawings. It was the inspiration and start I needed. I have not religiously followed every suggestion as things changed and I am just over half way, but the spirit of the plan is Parveen's.
Paul Kerr_Lower Plenty
I am glad I got Parveen to have a look at my tiny backyard to provide ideas and feedback. Her ideas are fantastic and definitely workable when the time comes to do the actual project! I might even undertake that myself given enough time and resources however that is to be decided. With her knowledge re: prices and work involved its definitely worth picking her brain on your next projects to potentially make it a reality. 🙂
KW Soon_Mulgrave
Parveen is a great professional who helped me with my backyard planning, specifically around planting of a large tree and my boundary fence arrangements.
Ilya Radchenko_Eltham
We had a very delightful and informative consultation session with Parveen. Her knowledge in landscape design and awareness of various plants and design techniques helped us in clearing lot of questions we had. She was very patient in answering all the questions thoroughly and provided us insights to the landscaping space that is definitely going to help us in constructing a beautiful space. Even though the consultation was over video, she was able to convey and present her ideas very well. Thank you Parveen. We would recommend her if you want to transform your space to something elegant and practical.
Jerin Koshy_Kalkallo
So our Richmond courtyard is now complete. My wife has typically high standards when it comes to style and design and I'm a perfectionist. Safe to say Parveen definitely had her work cut out. We are thrilled to say that it came together exactly how we envisioned and this is due to Parveen's guidance and advice. We just completed the final piece of the puzzle which was planting all the plants with Parveen over 3-4 hours and she couldn't have being more excited to get her hands dirty with us and project manage with the specificity of a tape measure the exact plant layout. The selection of plants surpassed our expectation and there was more than enough information passed on about the maintenance. We look forward to Parveen coming round every 6-12 months for a garden check up and to see it all blossom into its potential
Steven Nicola & Rhiannon Saint_Richmond
Parveen is an absolute pleasure to work with and I cannot recommend her highly enough. She took the time to clearly understand my brief and did an amazing job of teasing out information from me to understand the area of my property that I wanted to redesign without stepping foot on site (due to COVID-19). She is incredibly knowledgeable and it was clear from the get go she wanted to help me create a landscape design that will work for me (the amateur gardener), my family and my location. She has given me a beautiful design and the information I need to take the next steps to start creating a beautiful front garden. Thank you Parveen!
Ilana Wandell_Geelong
Parveen was very helpful, provided great recommendations and a lot of education / tips for landscaping and ongoing maintenance.
Erin O._Yarraville
Knowledgeable, helpful, accessible and so easy going. Parveen listened to our requirements and worked with our local areas climate and tree species to create a garden design that will mature and grow around our existing structures. Very efficient, prompt and responsive!
Christine Toomeh – Castlecrag, NSW
We recently decided to get some professional help with our courtyard in Richmond and we are so glad we did. We've recently been working with Parveen from Inspiring Landscape Solutions and we couldn't be happier.  From the initial correspondence to book in a face to face consult Parveen was very diligent via phone and email. At our initial consult she had come up with a number of ideas we hadn't thought of as well as take into consideration our own ideas, which was very importa
nt to us. We worked together to come up with an initial plan maximise the potential of the courtyard far beyond anything we tried to come up with ourselves. Her knowledge on gardens and plants is extensive and this is demonstrated every time she speaks so passionately about the plans.
We look forward to working with Parveen over the coming weeks/months and can't wait to see our final product.
Steven Nicola_Richmond
We hired Parveen to help design our backyard. We were impressed from the outset with Parveen's professionalism and eye for detail. She was highly responsive and collected a lot of detailed information before our preliminary meeting in order to make to the most of our time together. Parveen was punctual and professional, arriving with extensive notes and sketches and had an outstanding knowledge of all areas of landscape design. She patiently answered all our questions and was most informative. We would definitely use Parveen's services again in future.
Katie Reilly_Yarraville
Parveen is very good at listening and working through the immediate issues and those that present a more long term challenge. I am looking forward to working with her on my rather boring front garden in 2020.
Lanna Derry_Vermont South
I got Parveen around for the initial home visit about my backyard design. I thought i gave her an impossible task of fitting everything into a small space including a caravan! Parveen came up with some great ideas to bring it all together and I cant wait to see the final design! UPDATE: I am very happy with Parveen's designs, she came up with some great ideas and was very open to feedback and any minor changes to get the final design right. She is also very resourceful with sharing industry contacts to help get the best outcome.
Robert Porter_Ferntree Gully
Very happy with this service. Parveen really took the time to review and analyse my garden needs and ideas and provide me with a design that will create the environment I love to spend time in. 😊
Stacey Barlow_Ascot Vale
I highly recommend Parveen for anyone seeking a landscaping design. Parveen asked a number of questions to ascertain what plants and other garden elements I liked and created a beautiful, detailed design that I can't wait to implement in my garden. Parveen was very prompt in all her emails and appeared to be as excited as planning a garden as I was. Thank you so much Parveen.
Katherine Scott, WA
Parveen did an excellent job, very hard working and provided a lot of advice on what to plant where - she really knows her plants.  I felt very comfortable dealing with her and the courtyard looks great already.
Richard Kevan_Moorabbin
We found Parveen after contacting many local designers and finding they were either way out of our budget, or just never responded to our enquiry. Parveen has wonderful prompt communication skills and worked with us to come up with a solution that fit within our budget. She carefully considered our design brief and took into account several aspects that we hadn't even thought of.  She had great attention to detail and has lots of creative ideas, and nothing was too much trouble for her. We are very happy and wouldn't hesitate to recommend her!
Sophie Bass, SA
Thanks Parveen for such an amazing transformation of my garden as well as being incredibly wonderful and so accommodating to work with.  Having recently bought a lovely house with a drab garden, I engaged Parveen to turn it into something great.  She exceeded my wildest dreams in turning it into something that is so beautiful. Parveen came to me with some initial concepts after discussing my needs.  Then made some further tweaks after our later discussions and then "went to work" to organise the landscaping of the garden.  The landscape contractor, who was also brilliant, turned my drab garden into something beautiful in less than two weeks! She managed the project for me along the way and returned, after completion, to run through the maintenance schedule going forward, which means that my gorgeous garden will grow into something really beautiful.
Great experience dealing with Parveen. She is now putting me in contact with all relevant people to get the project moving forward and I'm really looking forward seeing the results of a new exciting landscape! Awesome!
Helene Pouwels
We enlisted Parveen from Inspiring Landscape Solutions to design a front garden bed for us. From the beginning nothing was ever too much trouble, there was many emails back and forth to make sure we both had the same vision. The finished result is a beautiful, modern garden that suits the surrounding area and our taste. Thank you Parveen for helping to transforming our garden.
Janelle Haynes
Thank you my dear friend Parveen (Inspiring Landscape Solutions Pty Ltd) for all the help and suggestions!!!
Kenneth Lim
I engaged Parveen to come up with a landscape design for our front and back gardens. Parveen was very receptive to my ideas and incorporated them into the design, making suggestions where she thought was appropriate but was not pushy about them. She is flexible as to when to meet for discussions and is genuine in her want to help her customers come up with a design within budget and style.
J. Tan
I found Parveen to be very professional in all of her dealings and communicates things on a timely basis. I feel she goes out of the way to ensure that things are properly done (with a fine eye) and is very respectful of our premises/belongings. She's very hands on and was present onsite throughout the construction to ensure that things were done in accordance with the plan she designed. She organised everything for us – the trades, artwork, ancillary materials etc so we didn
't have to worry about the project at all. She was very pleasant to deal with and offers great suggestions which are practical, beautiful and cost effective. She also provided us with a maintenance regime for our plants and artwork/water feature which were out of the scope of the project. Therefore, we were not left unknowing at the completion of the project. She also provided us with useful suggestions on outdoor styling which we will put to use in the future! We now have a modern garden which can be enjoyed inside and out and a frontage which sets us apart from the rest of the street!
Looking forward with working with Parveen again! Thanks Parveen.
Dominic Zheng
Follow us on social media
Skills:
Artwork Selection, Colour Selection - exterior &/or interior, Design Implementation, Garden Maintenance, Landscape Design, Plant Selection, Rejuvenation, Water features