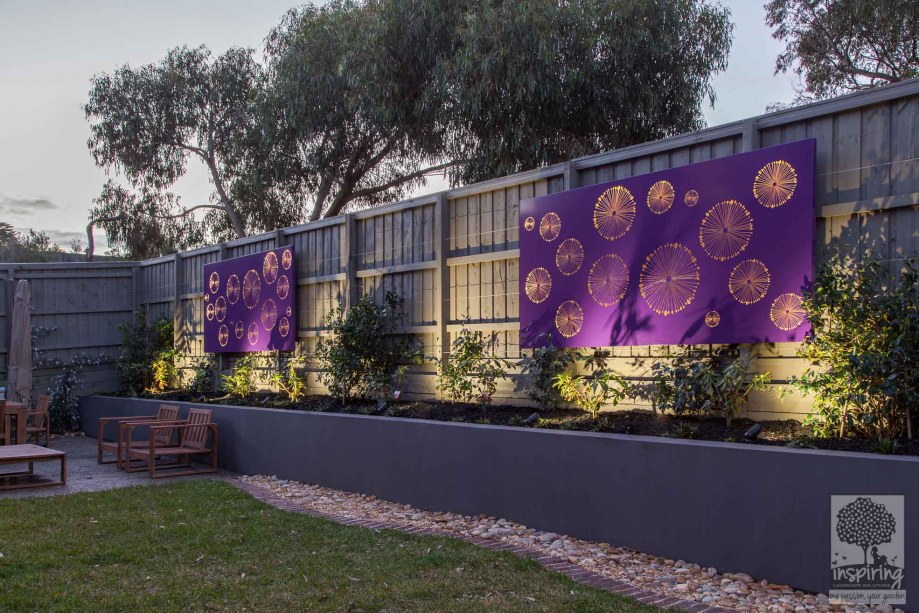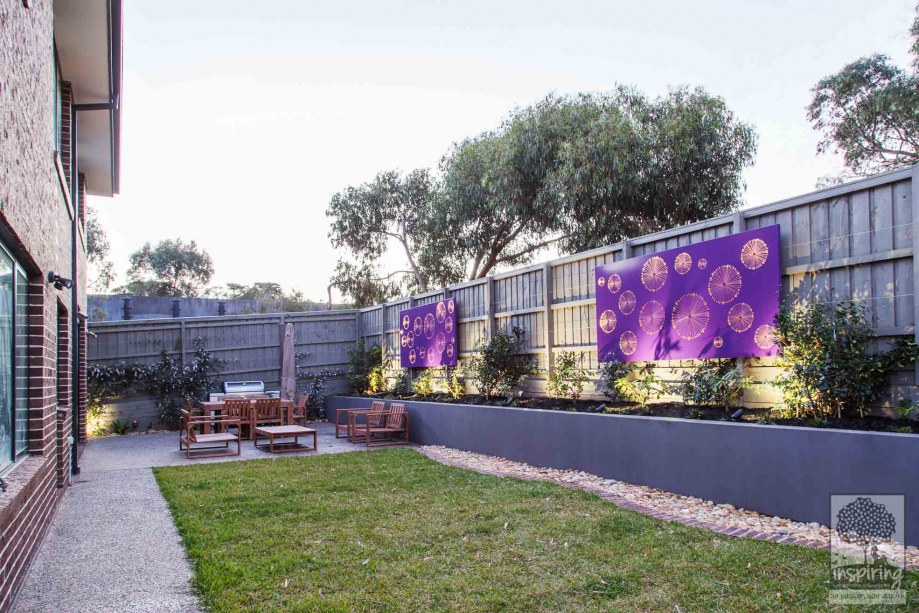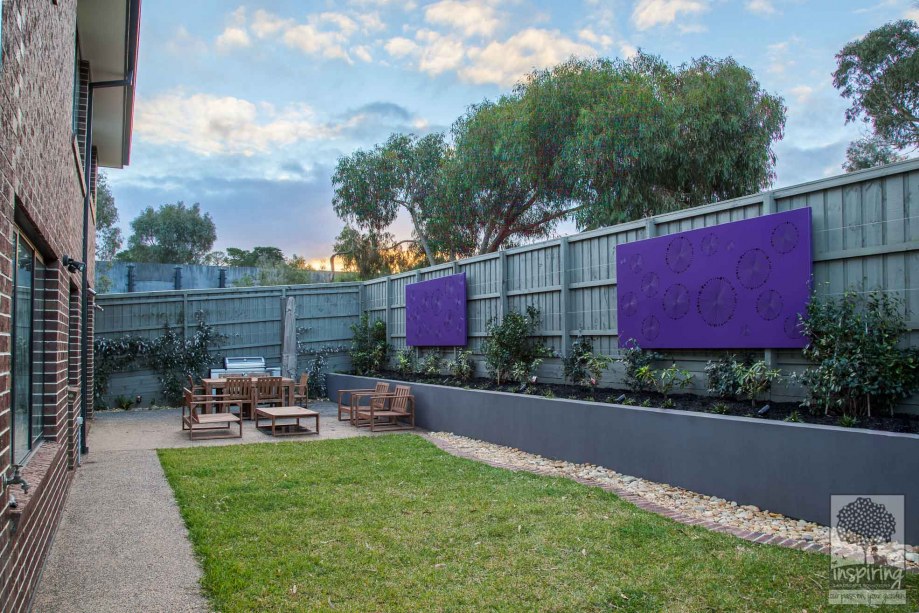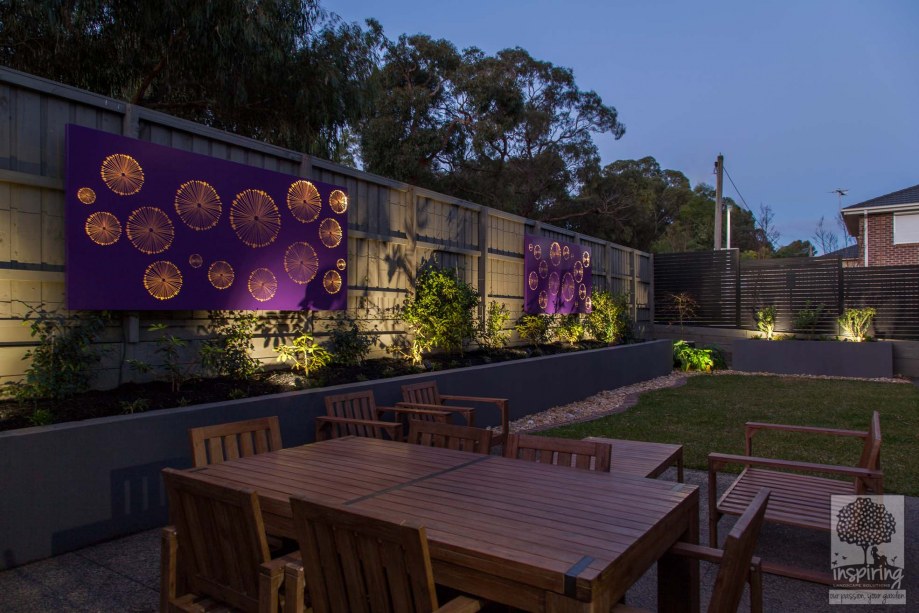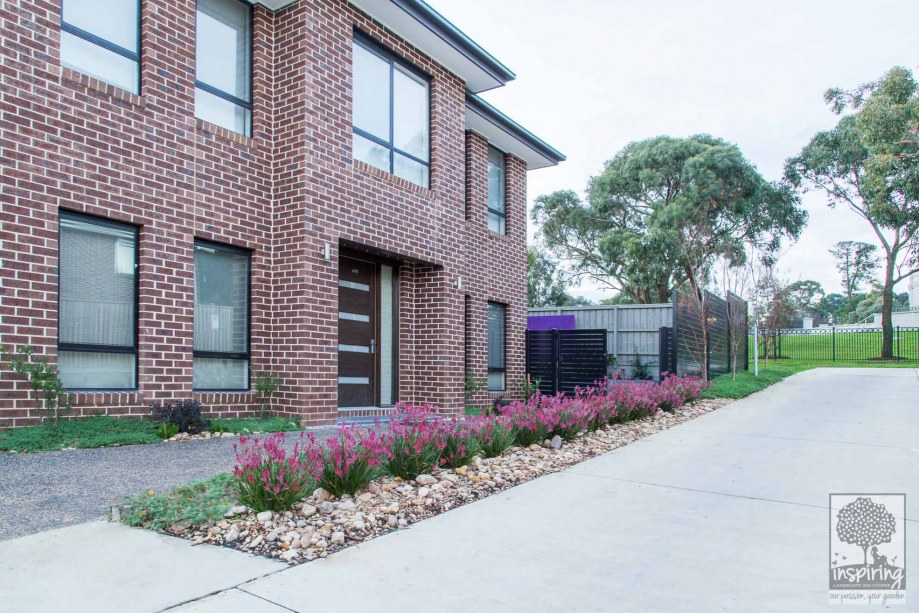 Wantirna
Pretty In Pink!
Wantirna project completed September 2015.  Design, plantscaping and maintenance completed by Inspiring Landscape Solutions.
Project Brief:
break up the angularity of the new build;

reduce the visual impact of the fence height (which is as tall as the two storey house!);

advice on material choice and colours to match the new build; and
dress up the focal points given the large windows facing the fence.
Project loves;
colourful flower accents especially the pink kangaroo paws;
the purple metal artwork/screen which is just wow at night;
how the trellised planting surrounds the metalwork;
the spline brickwork edging matching the house; and
seasonality impacts in the planting palette.
Thank you Parveen for the beautiful transformation of our space. We appreciate the time, efforts, dedication, attention to details, your vision, design, selection of plants to not only suit the space but also considering low maintenance requirement and the team work. We are absolutely loving our little garden and would not hesitate in recommending your services. We would like to add that the plant choices for the house front has added on heaps of street appeal and appreciation. Thank you Parveen.  All the best with your projects.
Arwa Surury
Follow us on social media
Skills:
Artwork Selection, Colour Selection - exterior &/or interior, Design Implementation, Garden Maintenance, Landscape Construction, Landscape Design, Main Portfolio, Material Selection, New build, Plant Selection