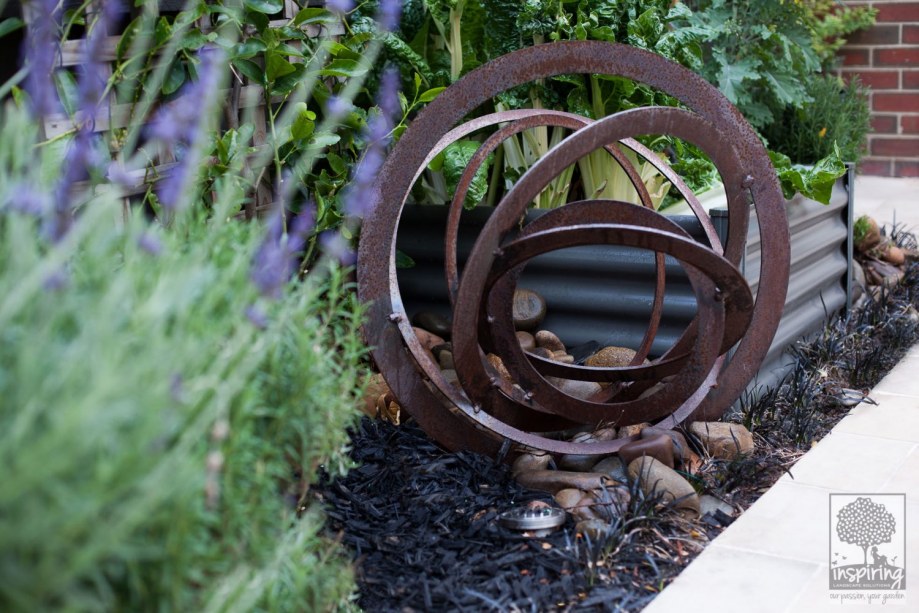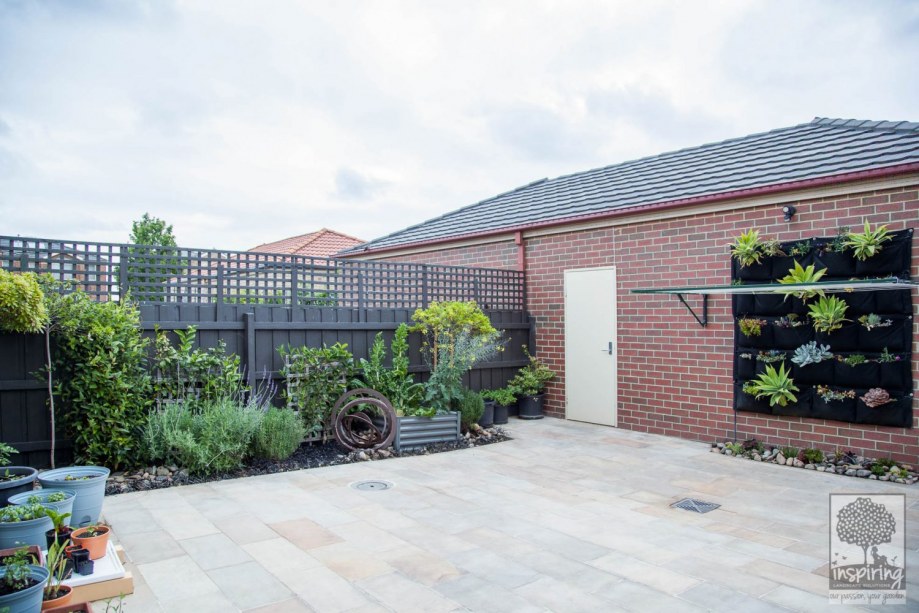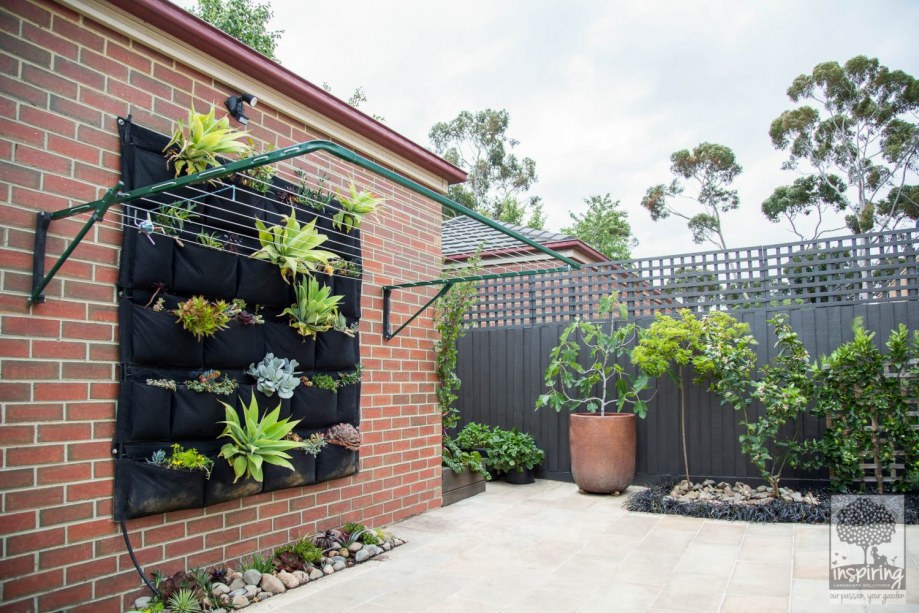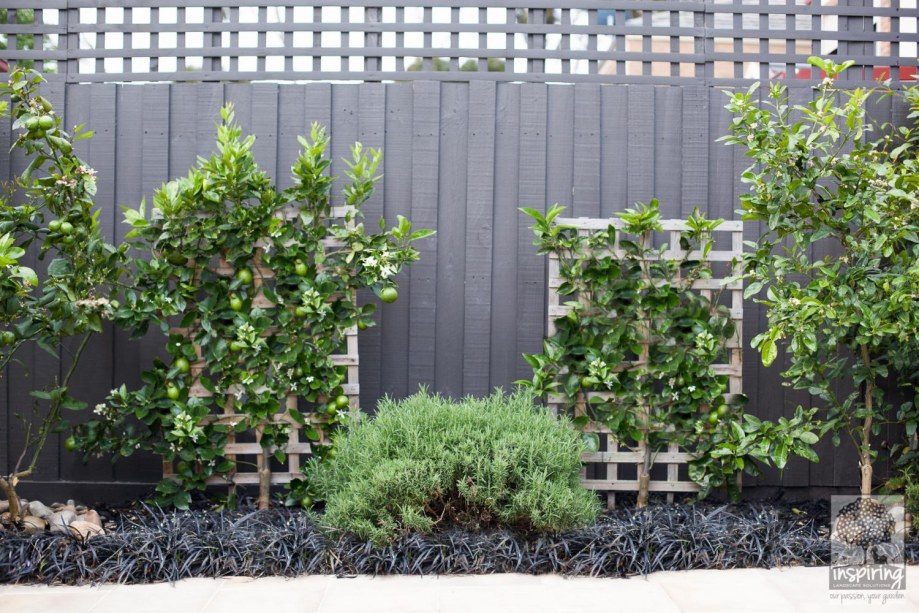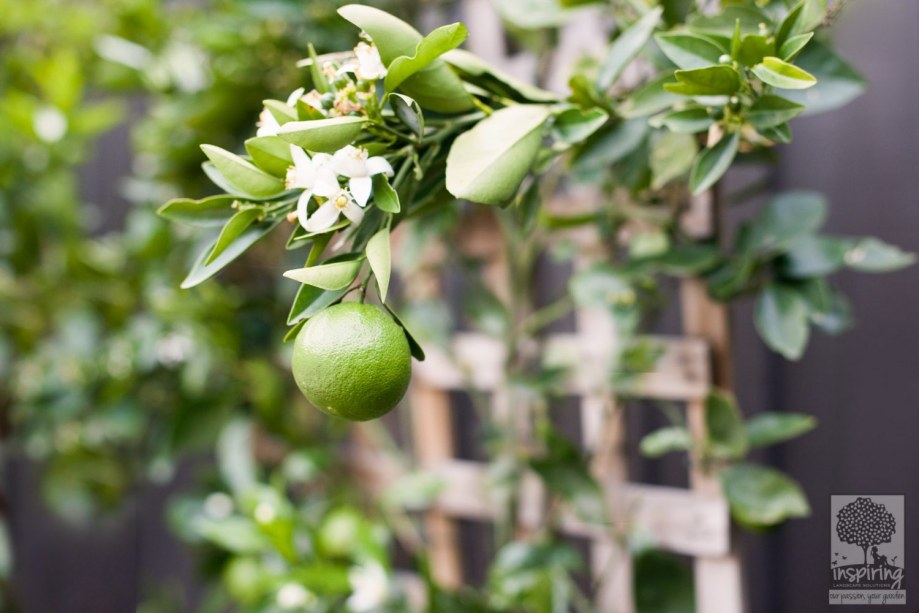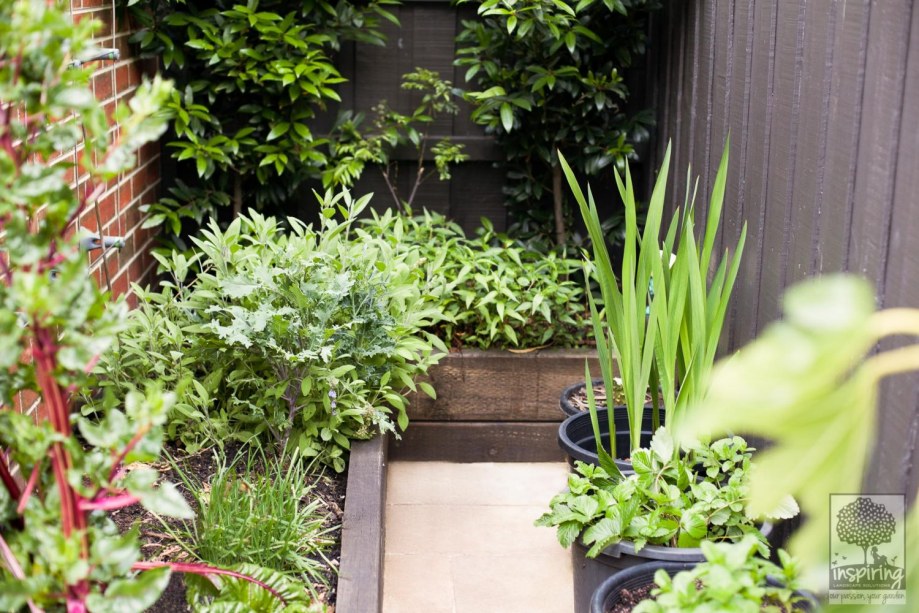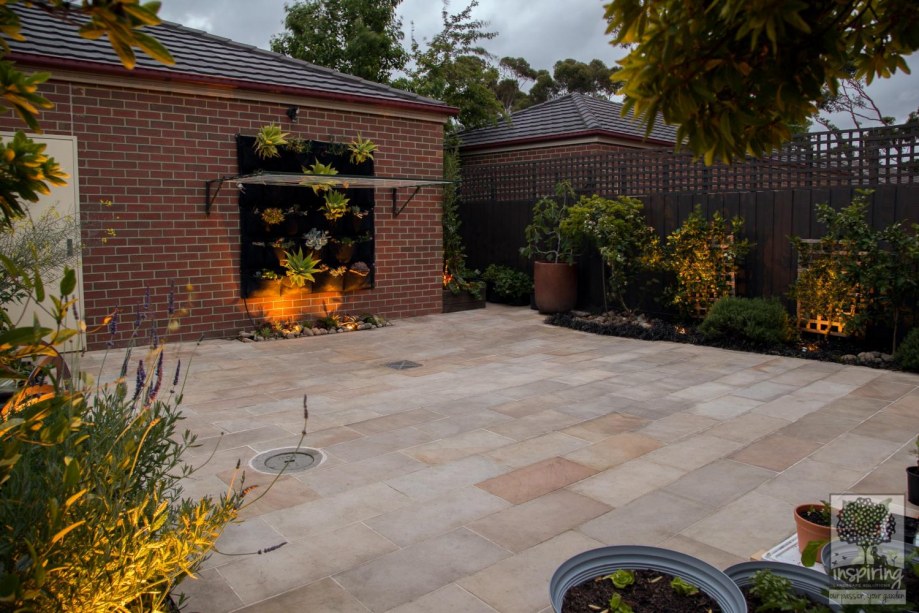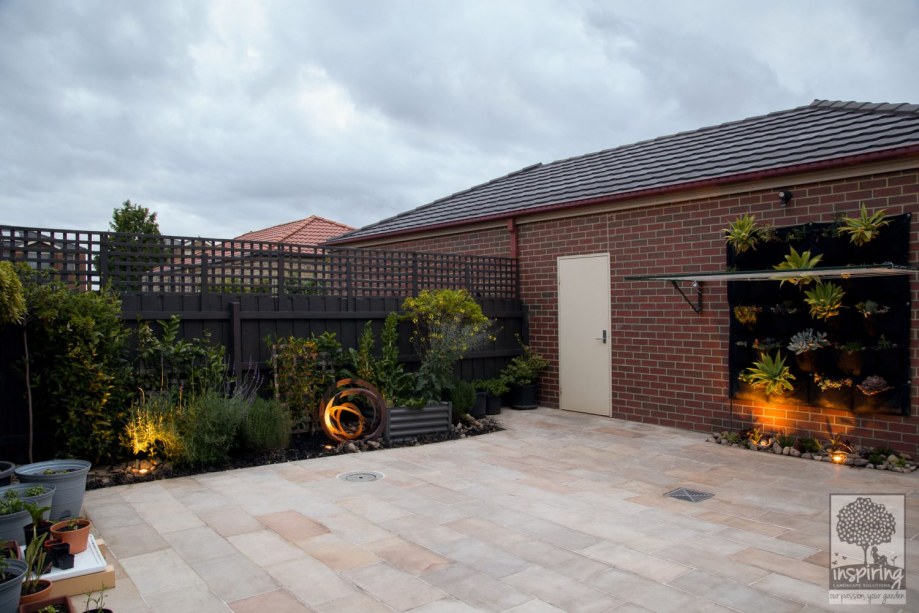 Bundoora
Kitchen garden with elements of play!
Bundoora project completed June 2014.  Design and plantscaping completed by Inspiring Landscape Solutions.
Project Brief:
balance between functionality and practicality;
incorporate some edibles as ingredients for the owners home business;
child friendly but large entertaining space for a large number of guests given the lack of indoor space; and
use low maintenance and easy to clean materials.
Project Loves:
the resulting vege patch and garden beds, despite being small spaces, generate a lot of home grown goodness.  These are enjoyed by the family and their friends;
use of 3 kinds of vertical gardening;
the bright sandstone paving colour visually opening up and brightening the courtyard.  It met the brief to house a large number of guests; and
use of globular artwork and topiary edibles as the owners love round objects.
My husband and I wanted a practical and functional backyard to accommodate our two active and growing kids. Previously our backyard was a haphazard zone with no eye appeal whatsoever. The transformation required a substantial amount of hard-scaping so apart from functionality,costs were at the forefront of our minds. The team at Inspiring Landscape Solutions (ILS) worked with us tirelessly through back and forth discussions until we came to an agreed project design and budget. The attention to detail is evidently translated into our now neat, practical and beautiful backyard. The boys absolutely love playing and cycling there and my husband and I enjoy the low maintenance garden beds and vegetable patch. We've harvested a couple of homegrown vegetables, herbs, figs, lemons and oranges from espalier varieties - a space-saving alternative to full trees as suggested by ILS, given that we have limited planting space. The sandstone-paved backyard has provided us an area to entertain with outdoor parties and bbqs.  We love our backyard transformation and would recommend Inspiring Landscape Solutions to those who want a one-stop landscape project design or management service and especially to those who are time-poor and have difficulty imagining what the end result would look like. They are very passionate about their work and will not hesitate to follow-up on your plant progress and are readily helpful when you need some landscape-related or planting advice.
MS Lim_Bundoora
Follow us on social media
Skills:
Artwork Selection, Colour Selection - exterior &/or interior, Courtyard, Design Implementation, Landscape Construction, Landscape Design, Material Selection, Plant Selection, Vertical gardens