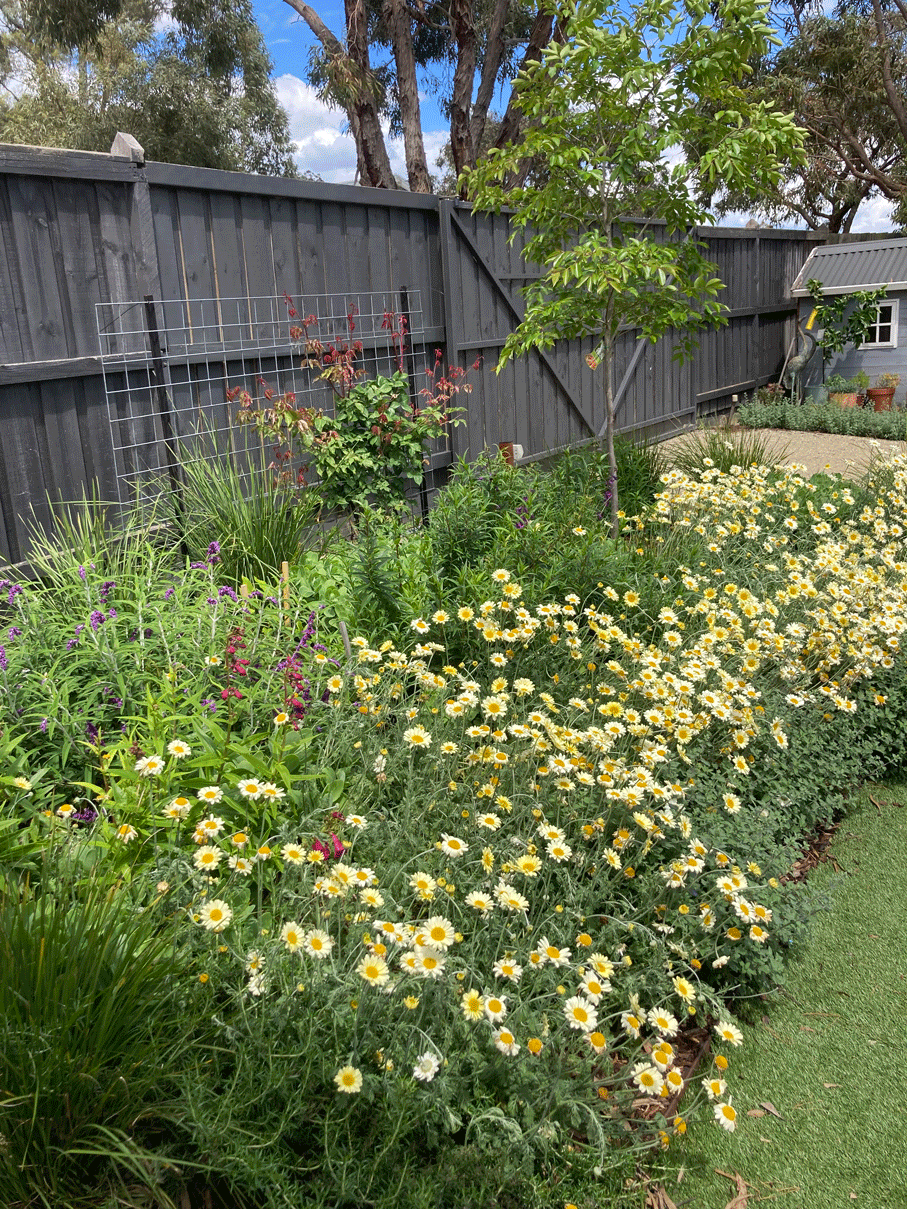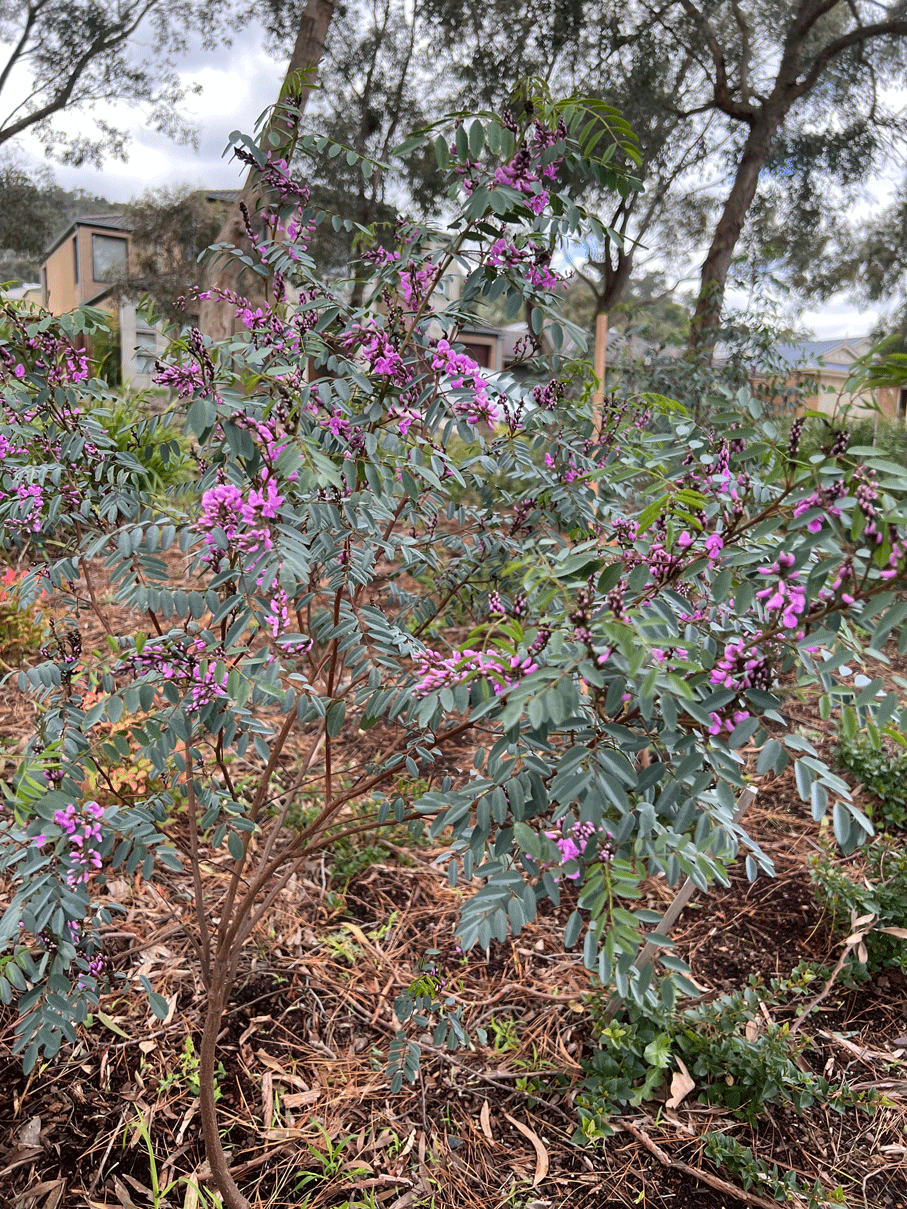 Ferntree Gully
Native lushness
[Webpage under construction!] Ferntree Gully staged project with scope expanded to encompass the front garden & nature strip areas eventually.  Front garden completed in Dec 2021.  Rear garden completed in Dec 2020.  Design and plantscaping completed by Inspiring Landscape Solutions.
Project Brief (front & rear garden):
rear – to create a usable outdoor entertaining area that merges with the garden;
rear – to ensure that the family's caravan is able to be incorporated and has a permanent parking spot when it is housed within the property;
rear – wide area to allow the children to play various games/activities whilst keeping it aesthetically interesting and colourful;
front – native planting and incorporate/compliment build elements and colours;
front – street appeal;
family friendly; and
material advice and selection!
Project loves:
good backbones already in place to work with in the form of some established garden beds and large existing eucalypts;
the planting scheme as it is not only colourful and has a little bit of everything – modern, cottage, formal, topiary but it also has a few uncommon native and exotic plants!
use of cottage garden plants like roses, perennials that are higher in maintenance and the family were TOTALLY up for it!
use of different climbers in different areas – loving the effect as the garden slowly takes its shape over the years! and
DIY features like a built in BBQ area, shed, vertical garden etc that the lovely clients have put in for the family to enjoy their outdoors even more!!
I used Parveen for my backyard design which had had to fit many aspects (including a caravan) into a small space. i am very happy with how it has all come together, so much so i also engaged Parveen to work on my front yard - after seeing the drawings produced i am very excited to see it all come together!
Robert & Maddie Porter_Ferntree Gully
I got Parveen around for the initial home visit about my backyard design. I thought i gave her an impossible task of fitting everything into a small space including a caravan! Parveen came up with some great ideas to bring it all together and I cant wait to see the final design! UPDATE: I am very happy with Parveen's designs, she came up with some great ideas and was very open to feedback and any minor changes to get the final design right. She is also very resourceful with sharing industry contacts to help get the best outcome.
Robert Porter_Ferntree Gully
Follow us on social media