Bluestone – what is it?
Bluestone is not a geological term but refers to different types of stone depending on which Australian state your located. In Victoria Bluestone means Basalt. Basalt is one of the most commonly occurring igneous or volcanic rocks used in construction.  It is supplied as building blocks, cobblestones and statues.  Bluestone paving comes in all shapes and sizes and until recently it was the trendiest stone for landscape design in Victoria.
Australian bluestone v Chinese bluestone
Given that its natural stone, there are many grades available.  It's worthwhile to know the product you are paying for and whether you'd like to invest in Australian bluestone or other imported e.g. Chinese bluestone.  The differences mainly lie in the quality of the stone and appearance, which in turn drives the cost.
For example, China tends to quarry their basalt shallower or nearer the earth's surface than Australian quarries, making it softer with a higher porosity or a higher distribution of cats paws throughout the stone.
Natural 'defects' in Bluestone
It is a natural stone so some people may view its aesthetics as 'defective'.  For example
lines; and
cats paws – refer to the attached picture.
Efflorescence & Finishes
This is discussed more in our recent article on paving.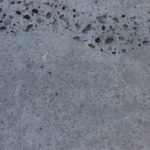 Curling Bluestone
In my view, this is a true defect.  This issue has become a very real problem the use of bluestone paving recently due to the increase in use of imported bluestone.
The term Curling or Cupping refers to when the edges of the paver lift before the mortar beneath has had time to set.  This makes the paver 'drummy' or hollow.
There are a couple of reasons that cause curling:
Thickness of the paver –  The 'standard' thickness of a paver used to be 40mm. Today it is common to see bluestone 20mm thick or less. Obviously purchasing stone this thin has its advantages (less on-site excavation, cheaper to purchase etc.).  However, it will be more prone to movement and warping.
Density of the stone –  Imported stone costs a lot less than the price of Australian quarried Bluestone, so it's not difficult to see why there is more demand for imported stone.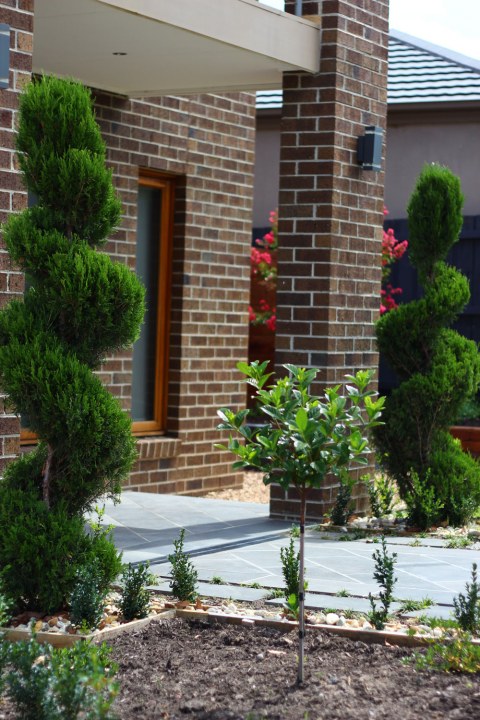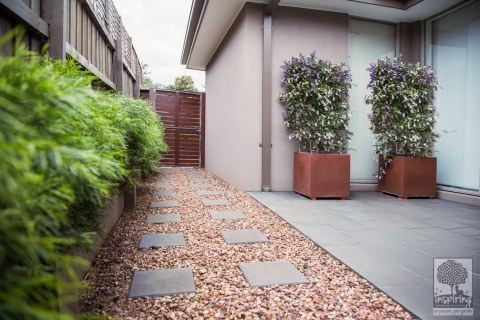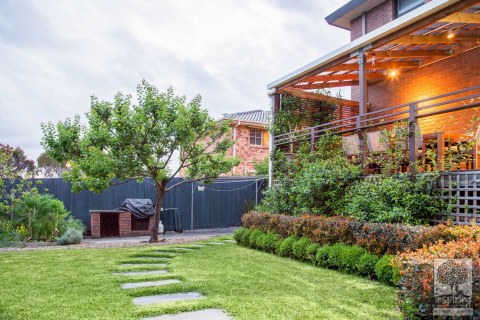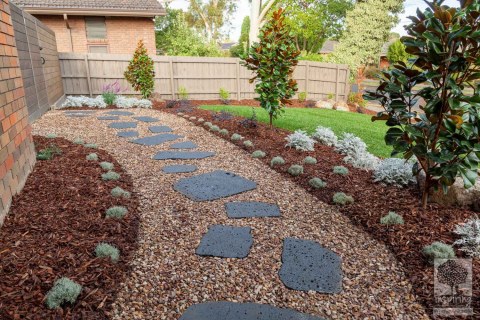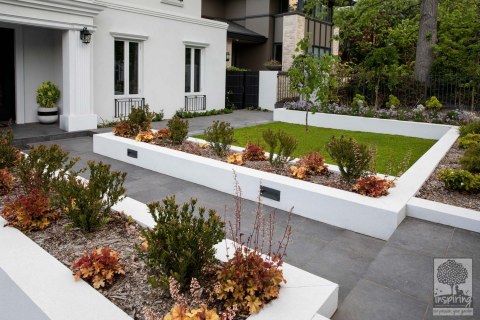 Mapei Australia have put forward the following recommendations to avoid problems with curling bluestone paving:
Specification of a minimum thickness of 30mm so that the bluestone paving is not affected by dimensional change.
Use of a 20mm bluestone is still possible, however, with a fast acting adhesive that will set and cure in 5 minutes.  This short time prevents the stone from absorbing moisture and therefore warping.
A waterproofing membrane be used between the slab and your adhesive/mortar to stop any moisture from the concrete being absorbed.
It may take some time but eventually all landscape contractors and designers will be aware of curling bluestone. They will realise that stone less than 30mm thick is too thin, and that Chinese stone is more porous and therefore softer than its Australian equivalent. They will understand that 10-20mm bluestone, will undergo dimensional change when it reaches a certain saturation point, and that laying it on a rapid adhesive has been recommended as the only way to counter this change.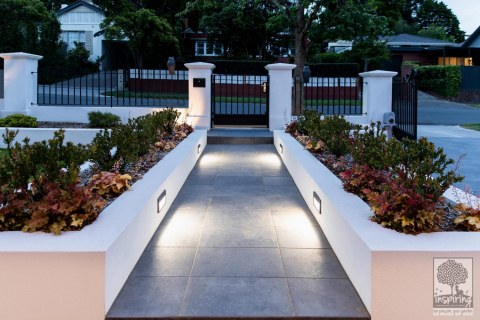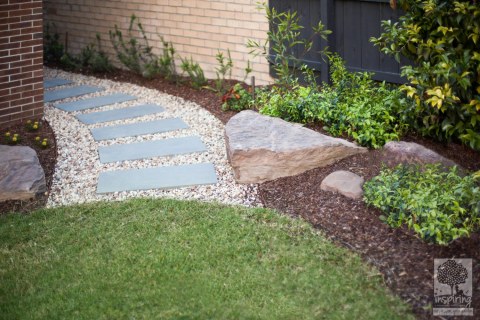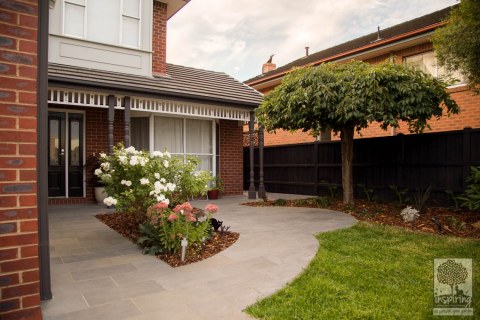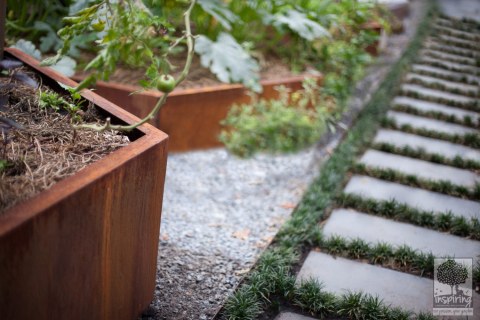 Sealing stone
This is discussed more in our recent article on paving.
Maintenance
Some stones like bluestone are sensitive to acids, meaning special care should be taken to keep its surface clean of even mild corrosive and staining substances.
Implications for landscape design
As landscape designers, although we need to be aware of these sorts of issues and have discussions with our clients, our drawings are specifically labelled 'not fit for construction' in accordance with industry practice as the responsibility for the installation falls onto the landscape contractor to install the material properly.
If you need further suggestions on all or any of the above, contact us for an onsite 90 minute consultation.  We charge $220.00 for the visit and can subsequently quote on implementing the entire transformation for you within your budget.
Refer to our portfolio for examples of where we've used bluestone in paving!
Our passion, your garden!
Follow us on social media