Given that spring is not that far off, I thought of writing up on this topic as a value add so that you're able to refer to this for some ideas on how to approach growing your own herbs!  Soon it'll be time to sow your herb seeds to grow into young saplings you can plant out when the frost risk is minimal and the ground warms up!
Have a read for some secrets for the best soil preparation, best position and fertiliser types to use, among other things!
And … pssst … for anyone who would like to try my family recipe for mint sauce/chutney, I've added that as a bonus!  No, it doesn't taste like the green coloured stuff in the restaurants.  It's a proper Indian-Punjabi homemade sauce!
Given it's length I've broken the topic up into two parts
Part 1 – reasons grow herbs, health benefits, growing herbs indoors
Part 2 – practical tips from proper soil preparation, fertilising etc and the bonus recipe!
PART 1
Why grow herbs?
Actually why do we use herbs in cooking anyway.  Because they make food taste absolutely delicious!
But why grow them?  Depends.  If you like to cook, so you have a constant supply for the garden.  If you're health conscious, so you have an organic source that is pesticide free.  I'm sure you can buy some from the shops but unless you actually try to grow some for yourself, you won't be aware of the difference in taste.  Home grown produce always tastes better in my book!
Cooking with fresh herbs is fun in any case.  It's a mini project either for yourself or with your loved ones to undertake.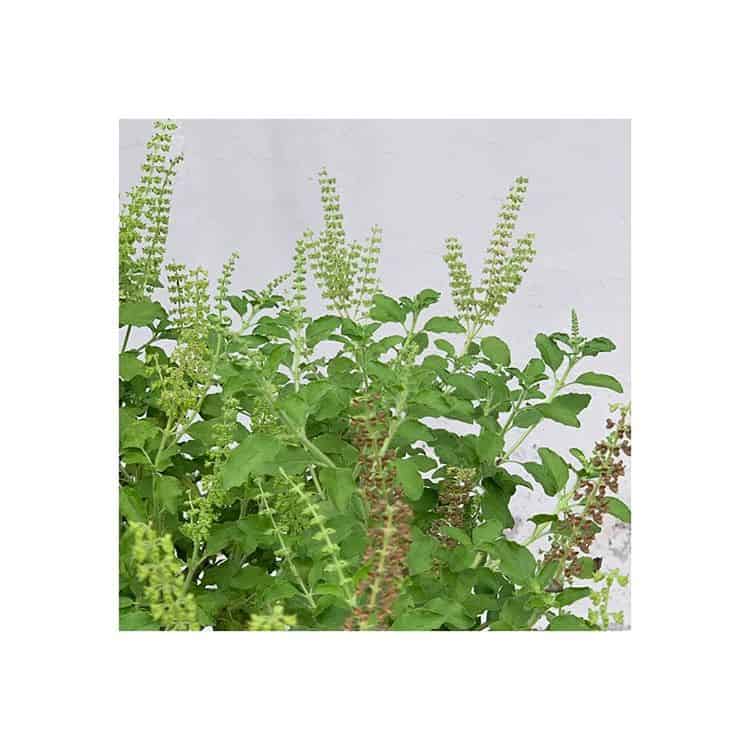 It will make you or your kids feel like budding Masterchefs especially when you whip out a wonderful dish from a freshly picked aromatic herb from your very own garden!
Herbs can be expensive to buy in the grocery store in any case. Most recipes call for only a small amount of fresh herbs, so you often end up wasting half the bunch.  If you grow your own, you only need to pick what you need.
Plus here's another feature for some herbs – you can easily incorporate it into your garden design.  If done it on some of my designs for scented spaces and they've turned out pretty successful and aesthetically pleasing!
Health benefits
For me, the use of herbs is mainly for their health benefits.  Many herbs were celebrated for their medicinal properties, well before culinary use.  Modern science has now proven that many of them do indeed carry remarkable health benefits.
For example, sage can improve brain function and memory whilst peppermint relieves irritable pain syndrome and may reduce nausea.  Holy basil (Tulsi), on the other hand, appears to improve immune function and inhibit the growth of bacteria.  It has to be eaten in small doses though.  Rosemary has rosmarinic acid has anti-inflammatory effects that appear to suppress allergy symptoms and reduce nasal congestion.
So, using herbs in some form, helps your body fight infections and boosts your immunity!  It pays to do your research and to make necessary enquiries from qualified dieticians and naturopaths.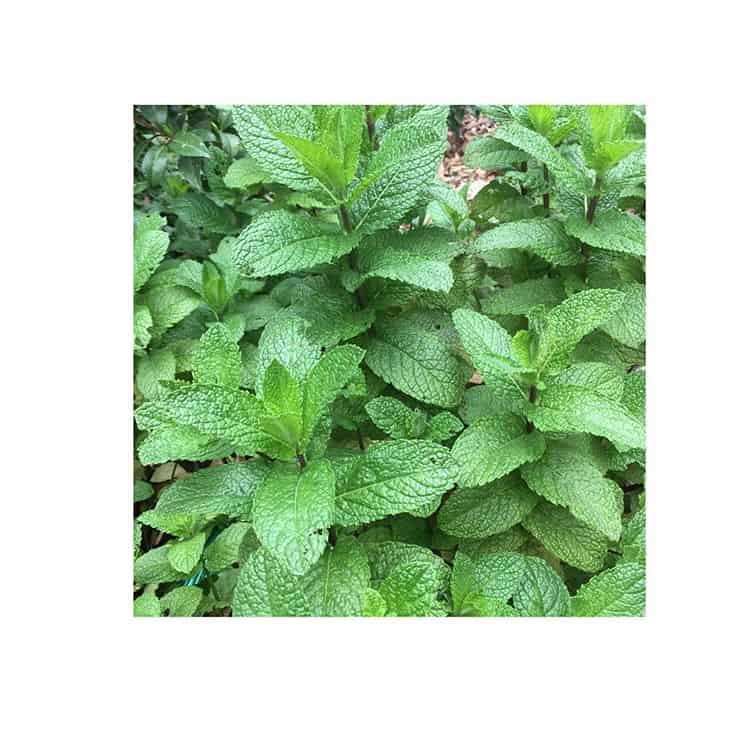 Which herbs?
Herbs are really easy to grow, and you don't need a yard or even a patio.
I'd say grow pretty much what you like but which also work for your space and aspect (sun/shade).
Indoors
Growing them indoors is a little tricky as the general rule with herbs is to plant them out in the sun.
However, use the list I've prepared below as a launch pad to growing them indoors. These are herbs I've grown myself on my sunny kitchen windowsill that have proven themselves as easy growers (on their own and without a grow light).
My hope is that this list will narrow down your plant selection and provide immediate success and enjoyment!
Basil (may not thrive in winter but you can try perennial basil)
Chives
Oregano
Parsley
Chervil (French Parsley)
Cilantro (Coriander)
Mints (Spearmint, Peppermint)
Lemongrass (you may need to snip their grass like leaves a little)
I haven't tried the following herbs indoors but others have recommended them.  I'd suggest though to invest in a grow light to avoid disappointment as my experience with them is that would rather enjoy the outdoors, in full sun – Sage, Rosemary, Dill and Thyme!
Herbs for growing outside
For Melbourne, I highly recommend the following for an endless supply of aroma and flavour
Rosemary
Perennial basil
Borage – easily self seeds so you're not going to be short of it! The flowers taste like cucumber
Parsley – easily self seeds
Fennel – becareful with this one as it's not a very friendly
Pineapple and the common sage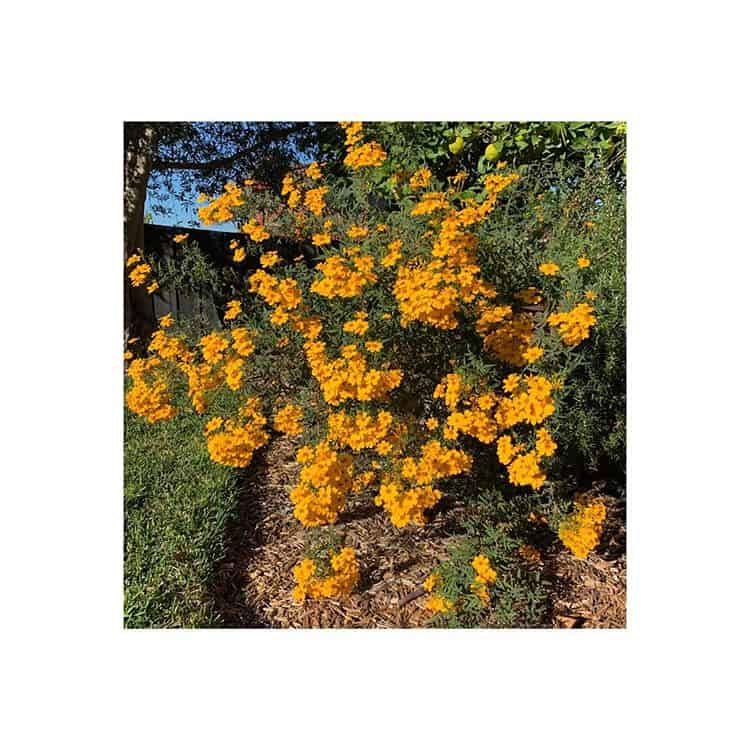 Passionfruit marigold – edible flowers and a really touch plant. Flowers amazingly in winter for some bright winter cheer
Mints – but will die back over winter. Give the choc mint a go!
Oregano
Tasmanian Pepper – this is on trend right now but you need to make sure it only gets morning sun and a lot of water. It doesn't recover from shock or neglect!
Edible lavender – yes not all are edible!
Links
Hungry for more information on picking the right herbs for you and other aspects of the article above?
Then check out the following write-ups which could assist!
https://www.gaiam.com/blogs/discover/6-reasons-you-should-plant-an-herb-garden
9 easiest herbs to grow indoors
In the meantime, visit my past projects below which also squeezed in some beautiful herbs and vege patches!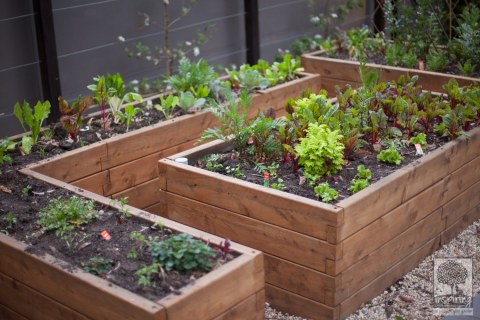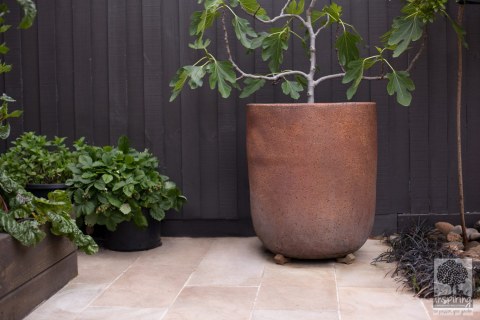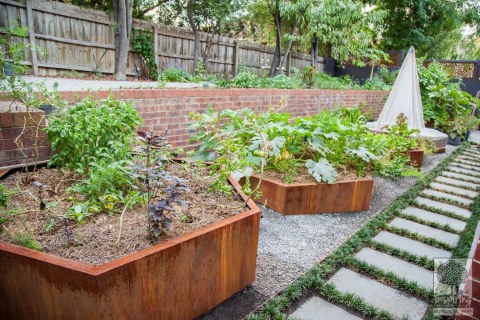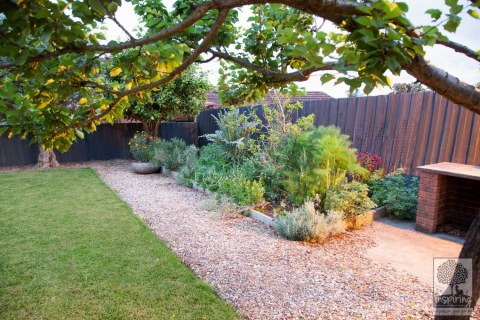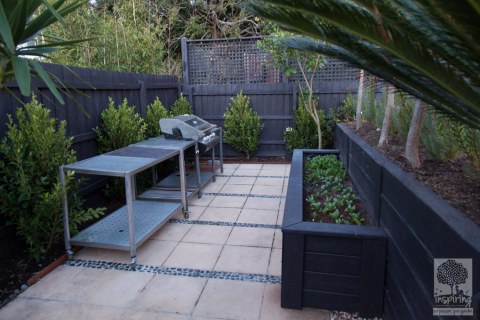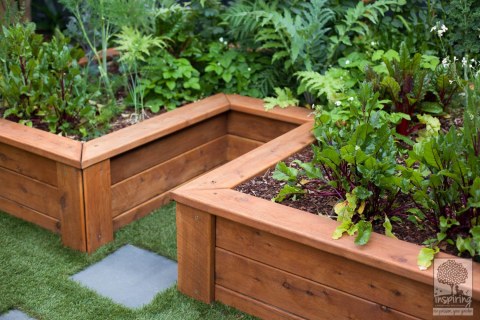 If you need further suggestions or design or plantscaping both indoors and outdoors, please contact us for an onsite 90 minute consultation. 
Refer to our packages for further detail on how we can help you in the consults and subsequently throughout your garden implementation process.
Our passion your garden! xx
Follow us on social media