Do you want a fruit and veg patch without it being too visible? Be sneaky about it. Vegetables aren't always the prettiest looking plants, mainly if they grow quicker than you had envisioned. 
Once you've decided on the edibles you want to grow, it's time to plan how to incorporate them into your garden. Here are some tips for creating a planting scheme to maximise the space and ensure your plants have enough sunlight and nutrients.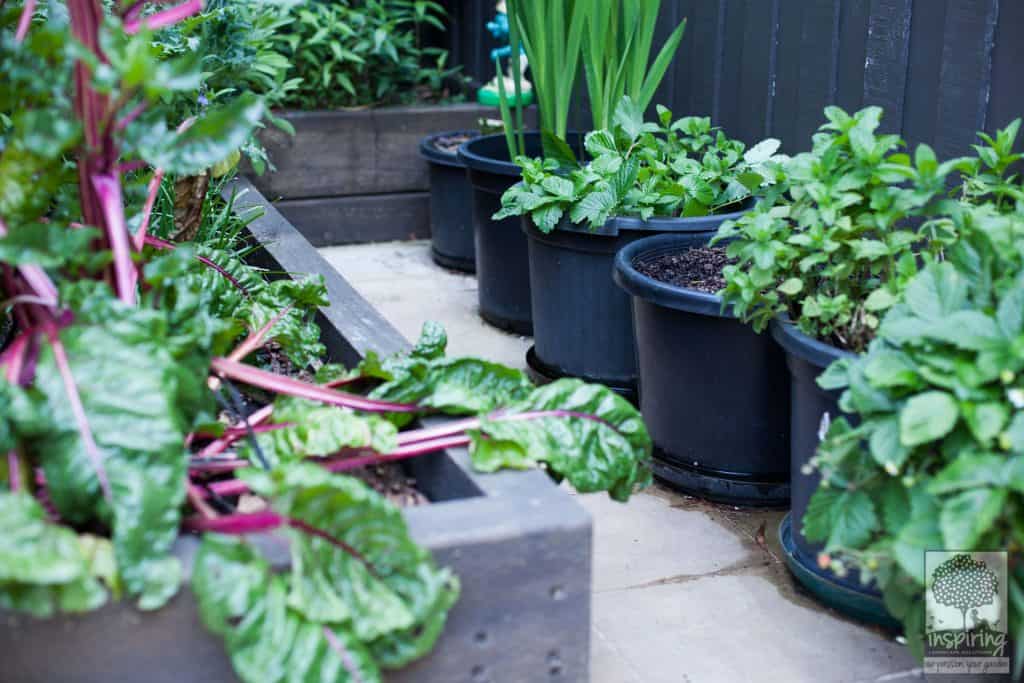 Herbs
One of the easiest and most rewarding ways to incorporate edibles into your garden is planting potted herbs. Herbs are hearty, easy to maintain, and provide a great source of flavour for cooking. Many types can be grown indoors if you don't have outdoor space. 
Pots or window boxes allow you to easily control your herbs' conditions – they require good drainage, plenty of sunlight, and regular water.
Planting potted herbs also gives you complete flexibility with where they are placed in the garden and how much sunlight they receive throughout the day.
Container Gardening
Another great way to add edible plants to your garden is through container gardening. Container gardening allows plants to thrive in smaller spaces than traditional in-ground gardens.
This is especially great for those with limited outdoor space or who live in an urban environment. 
Container gardening also allows you to move plants around your garden as needed and even bring them indoors when the weather gets too cold.
In containers, edibles such as leafy greens, tomatoes, peppers, beans, and squash do well.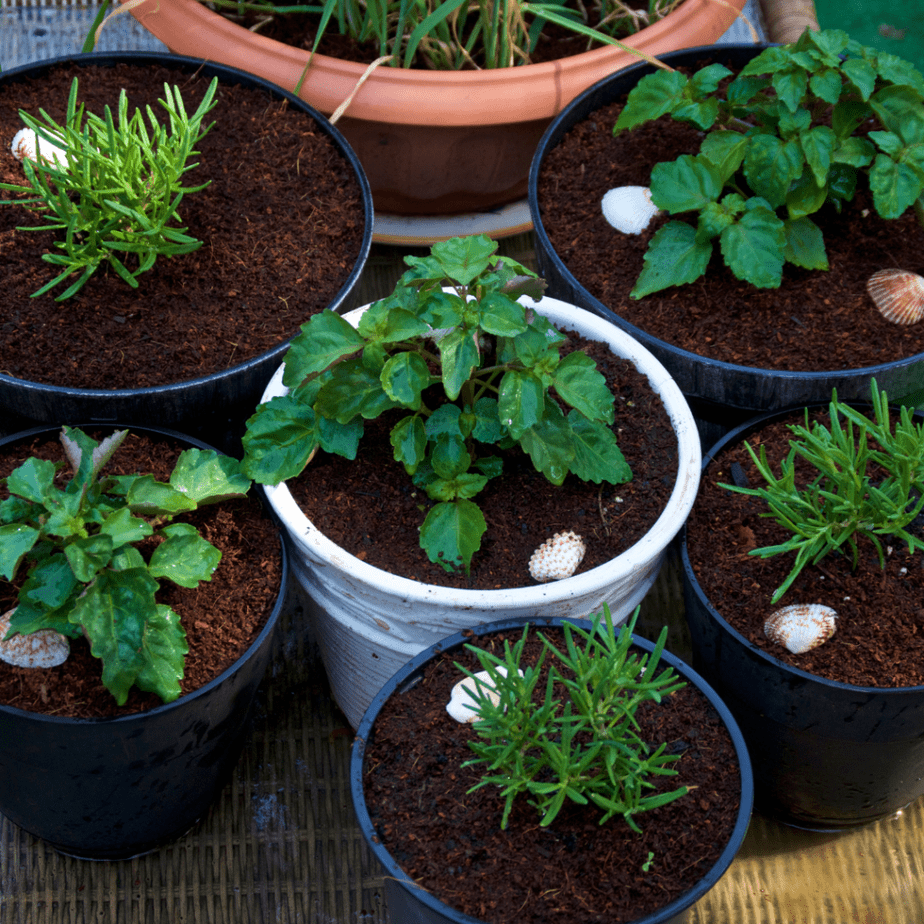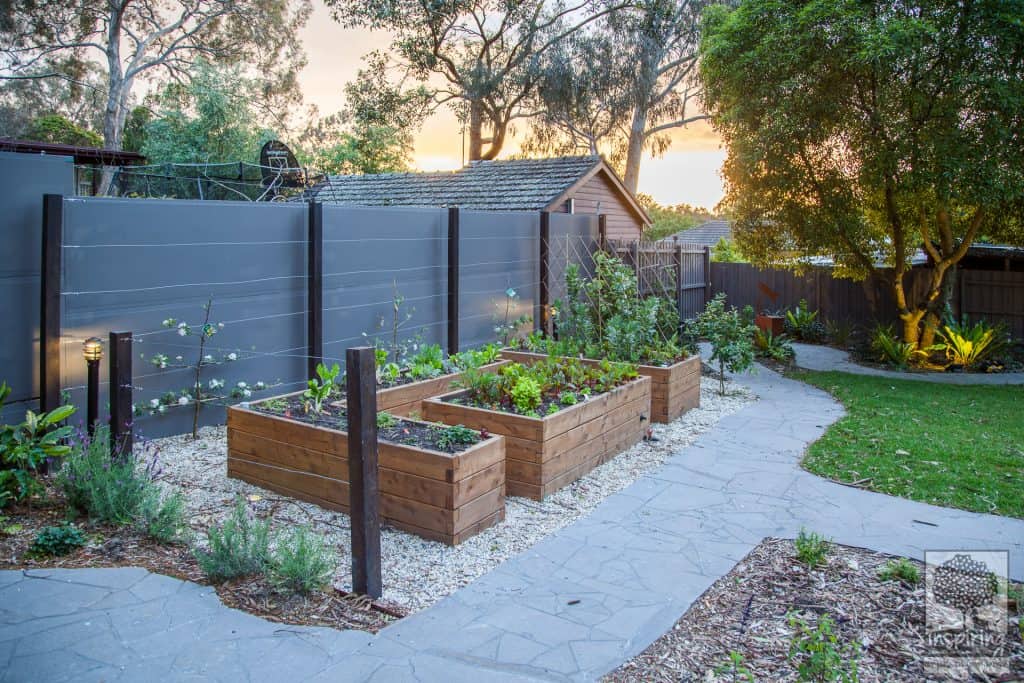 Do Your Research Before Planting Your Seeds
Planting edibles directly into the ground can be a rewarding experience if you have enough space. However, when planning what to grow, there are a few factors to consider: soil quality, sun exposure, drainage, and local climate. 
It's essential to research what type of conditions each edible needs before planting so that it can thrive. In addition to traditional vegetables like tomatoes and peppers, consider planting fruit trees and berry-producing shrubs. These can provide a great source of fresh, organic produce for your family throughout the year.
Maximise The Size Of Your Garden
If you're short on space or don't have a traditional garden, growing edible plants vertically is one of the best ways to maximise your gardening potential.
This can be done using trellis structures or hanging baskets and containers; many fruits and vegetables, such as tomatoes, peas, beans and cucumbers, can be grown this way.
Vertical gardens also look great – they can even become decorative in your outdoor area.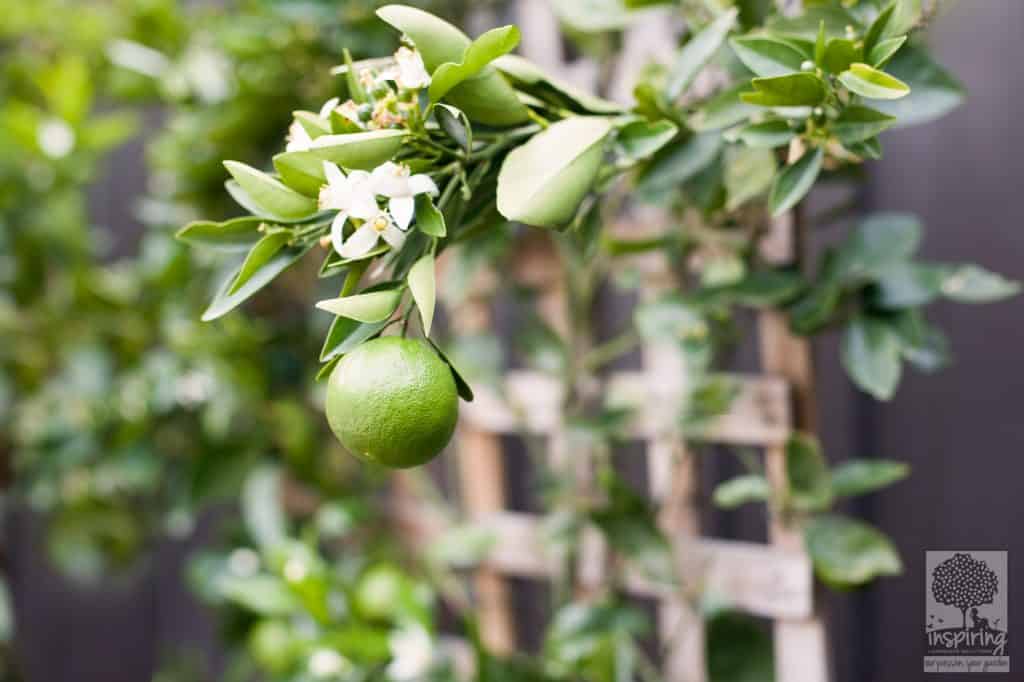 If you have a bigger garden, consider planting edibles in rows or neat lines. This will help keep your plants healthy and productive – which is important when growing food. When planning out your planting scheme, give each edible its own space and avoid overcrowding it.
Companion planting is another great way to make the most of your garden space while providing benefits for your crops. This involves pairing certain plants together as they can improve growth and protect against pests.
For example, carrots can be planted next to tomatoes as they complement each other; tomatoes provide shade for carrots, whilst their strong scent helps deter some insect pests from attacking them. Planting flowers such as marigolds with vegetables can also help to attract beneficial insects that will pollinate your crops and remove pests.
You can create an attractive and productive edible planting scheme in your garden with careful planning. Whether you're limited by space or have a larger area to play with, it is possible to make the most of the resources available to you and grow delicious edibles for your table.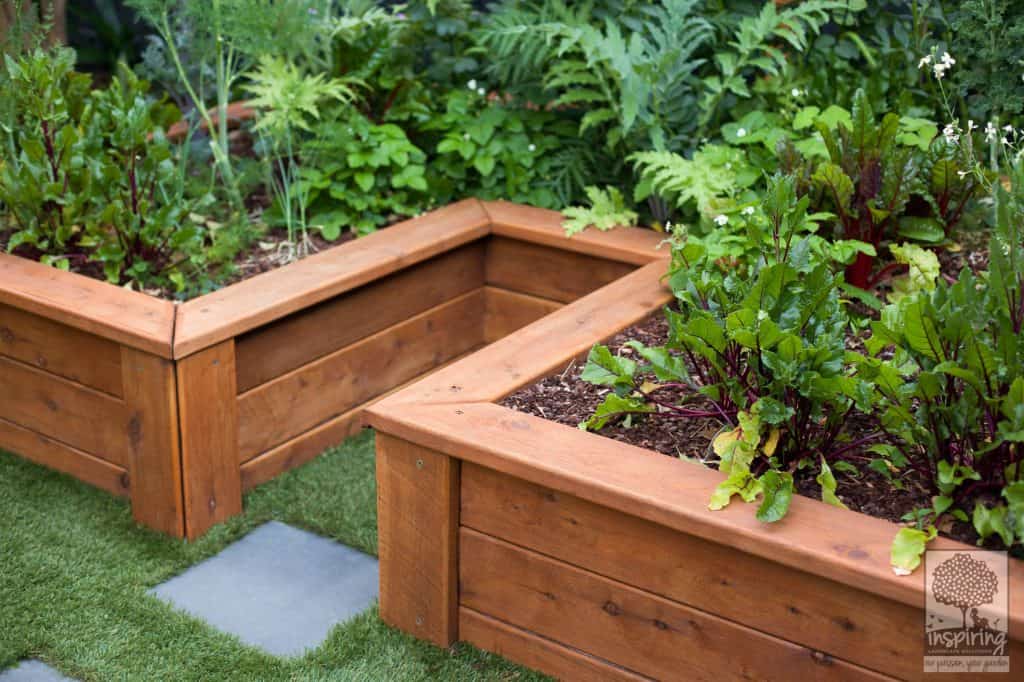 Creating An Oasis
Incorporating edibles into your garden can be easy and convenient. With some planning and creative thinking, you can easily create an edible oasis in your garden that will provide delicious produce for years. 
Whether you opt for container gardening, potted herbs, or direct soil planting, adding edibles to your garden is one of the best ways to bring flavour and nutrition into your life!
Follow us on social media