One of my absolute favourite family of plants to use in my designs and one I absolutely look forward to in my own garden! Such a great plant for Australian climates too! ⠀⁠
It's often assumed that proteas are Australian natives, but they in originate from South Africa. However, they are closely related to some of our showiest plants, such as banksias, grevilleas and waratahs. (Which is why i probably love them!)
Probably the best-known member of this genus, the spectacular blooms of king protea (Protea cynaroides) symbolise beauty, strength and the ability to thrive under tough conditions.
The main image of this blog, above, shows the beautiful king protea and you can spy the cute Protea 'Little Prince', which is a compact form, in the paragraph below!
Why do I love proteas?
🌱I find proteas hardy and generally non – fussy.⠀⁠
🌱They are drought tolerant and low maintenance. ⠀⁠
🌱They flower for many months from winter through to spring. In fact, both of mine (the king protea and the little prince) are in flower at the moment and I'm purposefully making my way through my garden just to see the flowers – which are so unbelievably ornate and intricate!⁠
🌱Their leaf texture – soft and wavy! A little tropical looking too which is visually attractive to me and reminds me of plants in my childhood garden.⠀⁠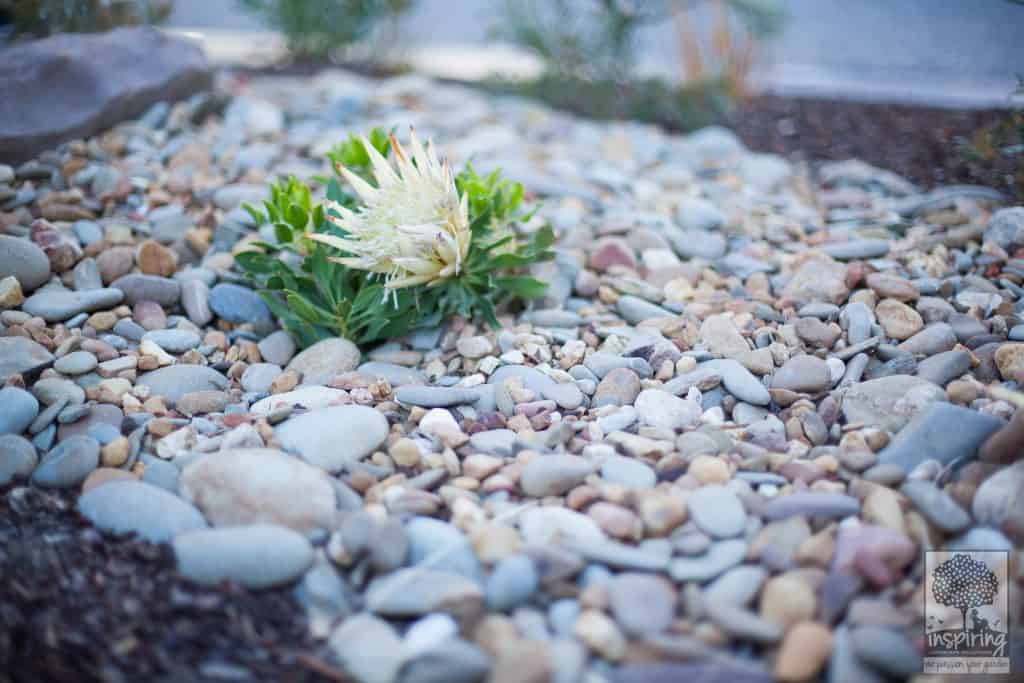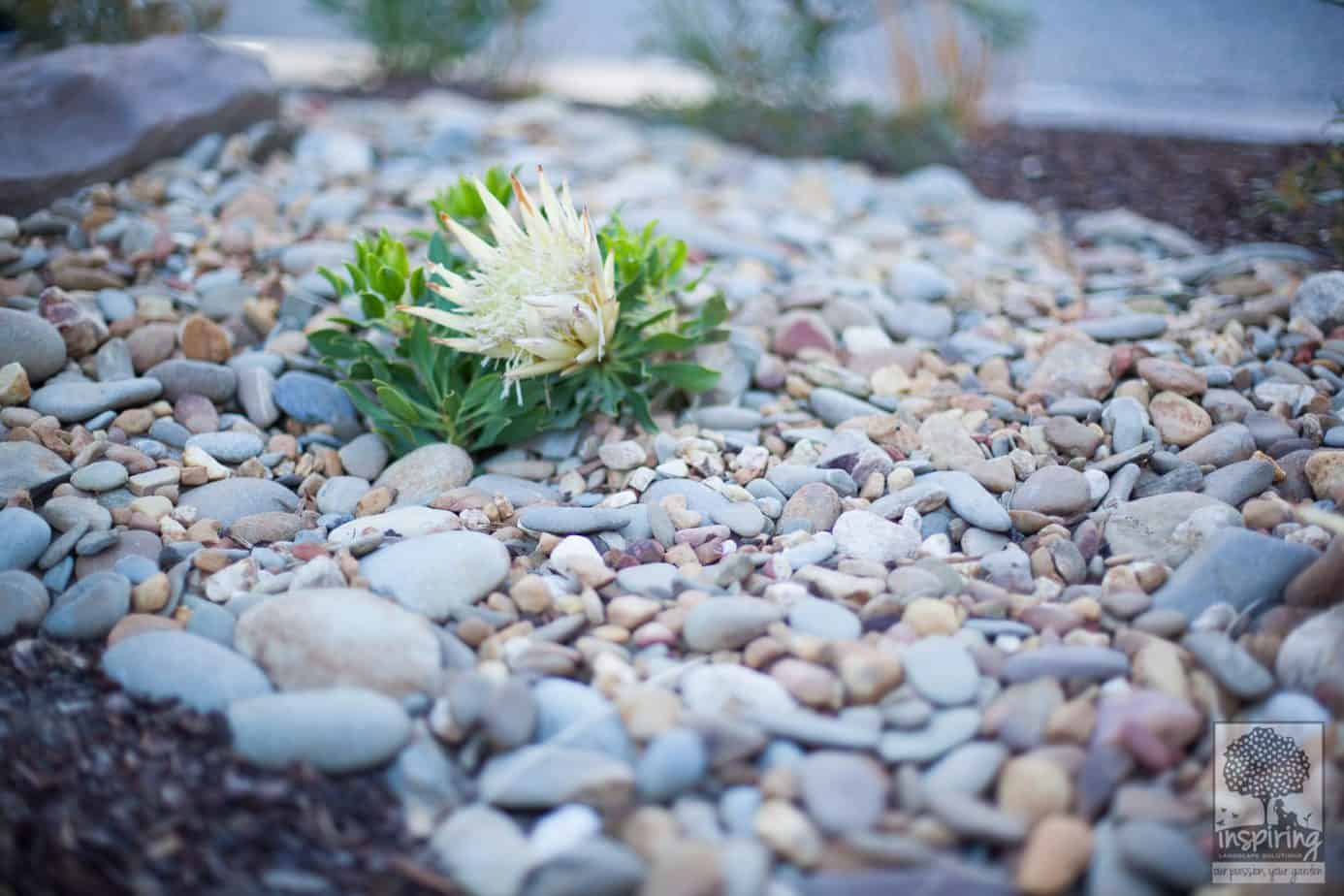 🌱How versatile they are – some proteas are placed in the garden as architectural plants, some as informal "hedges" and some as "hero" or feature plants.⠀⁠
🌱Proteas are a great bunch of plants for long lasting cut flowers in your house too!
Where to plant them
The best spot to plant them is always in full sun to maximise their flowering tenacity.
Plant them in free draining soil.  They dislike their feet getting wet!  Sandy, gravelly or open loam is ideal.   I have mine in cultivated clay soil which has been modified over time with heaps of compost to help break down some of the clay.  They have been planted in a raised mound to increase their chances of survival.
Some tips in how to care for proteas
🌱 Use only native or low phosphorus fertilisers around them.  An abundance of phosphorus will kill them.
🌱 Plant them in a permanent spot as members of the Proteaceae family do not liked to be moved at all.
🌱 Prune only the flowered stems of proteas – un-flowered stems are next season's blooms.
🌱 Mulch around the drip line (away from the trunk) and pull out any weeds by hand.  Do not dig around them as they dislike root disturbance.
🌱 Irrigation – proteas appear to respond better to drip irrigation rather than overhead irrigation as that may make them more susceptible to fungal borne diseases.
You're able to source these from your local Bunning or retain nurseries from late Spring to mid summer but if you get stuck and definitely want these in your garden, feel free to get in touch as that's something I also help my clients with! 💚⁠
Other Inspiration
Hungry for more information on proteas and to know who else hails from the same family?
Then check out the following articles!
Do check out our Glen Waverley project where we've used the protea as a feature plant!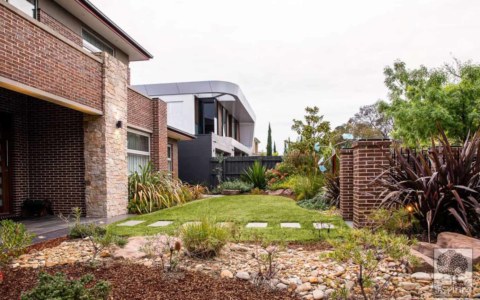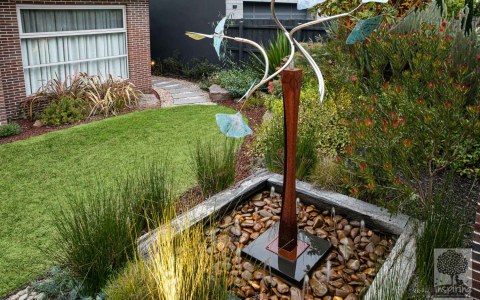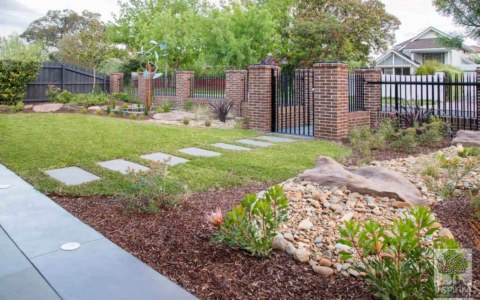 If you need further suggestions or design or plantscaping both indoors and outdoors, please contact us for an onsite 90 minute consultation. 
Refer to our packages for further detail on how we can help you in the consults and subsequently throughout your garden implementation process.
Check out our next blog which discusses some great winter care tips!
Our passion your garden! xx
Follow us on social media