Gardening is an enjoyable hobby (or, for some of us, an obsession ), but not all of us have the time or energy to maintain a garden that requires constant upkeep. If you're looking for a way to spruce up your outdoor space with minimal effort, try these 12 low maintenance garden ideas.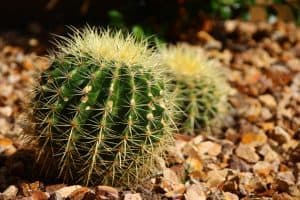 Plant Drought-Resistant Plants
Many types of succulents, cacti and other plants are naturally adapted to survive in harsh weather conditions like drought or extreme heat. This means they require little water after planting and can typically take care of themselves without much input from you!
Additionally, these plants can help brighten up any home or garden and add a bit of greenery to your landscape.
When choosing succulents, cacti or other drought-tolerant plants for your garden, it is important to research what type of climate they thrive in and whether or not they will be able to survive year-round.
Plant Native And, If Possible, Local Indigenous Plants
Local indigenous native plants have already adapted to the climate in your area, so they tend to thrive with minimal care and attention.
Plus, they make great homes for local wildlife, so you'll be helping the environment too!
Other native plants would also be a good idea, but check whether these suit your site conditions.  Being "native" does not necessarily equate to being hardy or water-wise.  It's a common misconception that people seem to have!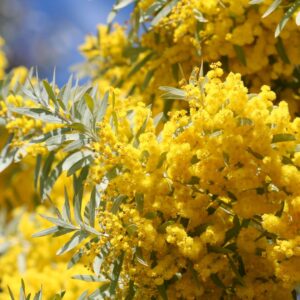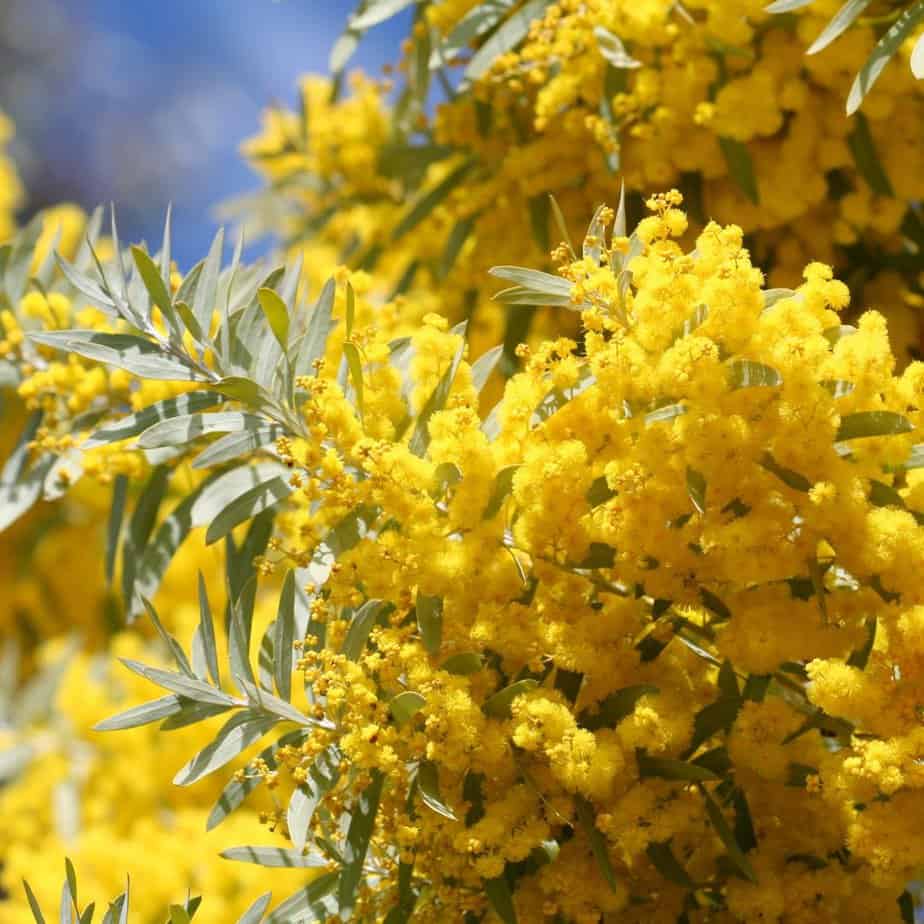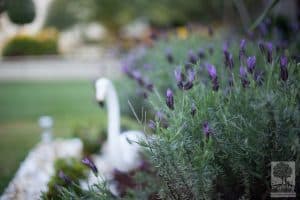 Plant Perennial Flowers
Perennials are plants that return year after year, so you don't have to worry about replanting them every season. They require minimal effort from you and often come back bigger and better each year!
Perennials can add a lot of character to your outdoor space, and they're available in a variety of shapes, sizes, and colours. With the right choice of perennials, you can create vibrant and complex gardens that will last for years.
Furthermore, many perennials are also capable of attracting beneficial insects that can provide additional nutrients to your garden. Planting a range of these beneficial plants is an excellent way to promote healthy soil and ensure better harvests in the future.
Use Ground Covers Instead Of Grass Lawns
Ground covers like dichondra, or pratia are a great alternative to grass lawns and require less maintenance.
They can be used as a substitute for mulch, helping to prevent weeds and retain moisture. They're great for erosion control, making them perfect for sloped areas.
They can also add colour and texture to your garden without effort!
Be mindful of selecting the right plants, and ensure adequate irrigation for the plant type.
If you'd like to take it a step further, try using ground covers that attract beneficial insects or pollinators such as bees and butterflies.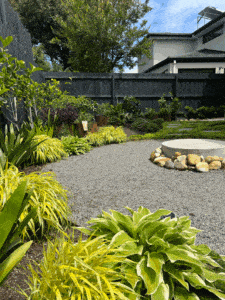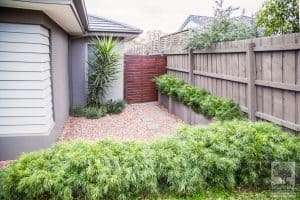 Choose Low Maintenance Trees And Shrubs
Unfortunately, this doesn't always come cheap or easy. That is unless you choose lower maintenance varieties like evergreens or drought-resistant shrubs.
Shrubs can also be used as a natural fence around your garden and help reduce the number of weeds that may pop up once these mature. Plus, they can be a great way to add colour and texture to your outdoor space!
.
Use Mulch Around Plants
Mulching is an easy way to keep moisture at bay and helps control weeds which can be a pain to remove manually. It's a great way to reduce the water your garden needs while keeping it tidy.
Ensure that you mulch at a reasonable depth, around 50-100mm. If mulched incorrectly, it can affect the growth of your garden. For optimal results, pull back the mulch every spring and add new layers.
Additionally, if you want to add more colour to your outdoor space, consider using coloured mulches like pink or blue. This can be a great way to add character to your garden.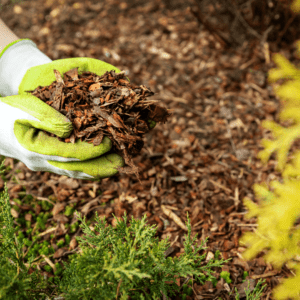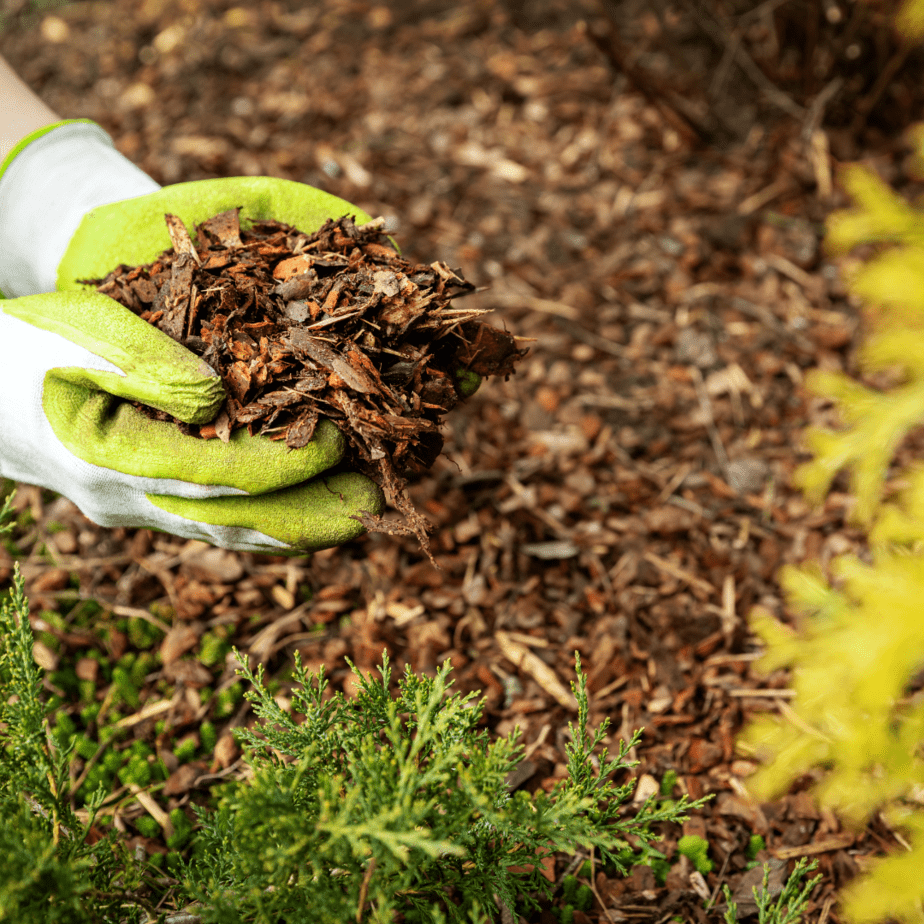 Mulching is also beneficial for keeping soil temperature even throughout the year, delaying the effects of extreme heat and frost on your plants. It will prevent soil erosion from heavy rain or windy conditions, as well as help fertilise stones or wood chips for an attractive effect.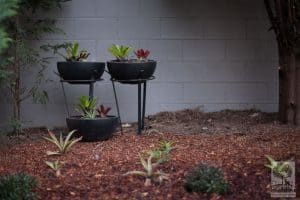 Grow Vegetables In Containers Or A Dedicated Spot
Growing vegetables in containers is easy to keep your garden low maintenance without sacrificing the freshness of homegrown produce.
You can also move them around your garden for added convenience or if you need more space for another project!
Incorporate Hilly Terrain
Creating a sloped landscape is an easy way to add visual interest to your outdoor space and make it easier to maintain.
Sloped landscaping can provide a natural drainage solution, making it ideal for areas that experience regular rainfall.
Additionally, sloping landscapes are more aesthetically pleasing than flat ones and can be used to create an eye-catching focal point in your yard.
The sloped landscape comes with the added bonus of generally being less work when it comes to mowing.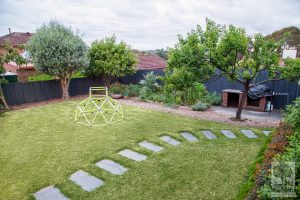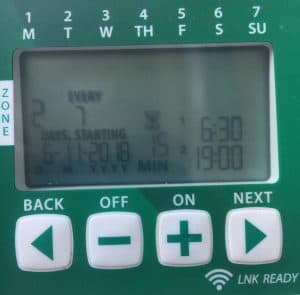 Employ Water-Wise Irrigation Methods
Automatic sprinklers are great for keeping your garden watered, but there is a lot of water evaporation associated with it, plus you need to ensure that the plants' roots are getting the water.
Using a drip irrigation system is much more water-efficient and requires less effort plus, you can top that up with a rain sensor to ensure that the system is not turning on when there should be adequate moisture in the ground already!
You can also program the system to come on at certain times of the day and for specific amounts of time, meaning that you don't have to worry about forgetting to water your plants.
Drip irrigation is a great way to keep your garden healthy, and it's highly recommended by many professional gardeners.
Use Rocks, Pavers Or Gravel In Areas That Don't Need Grassy Lawns
Rocks, pavers or gravel are great alternatives to grass in some areas of your garden and require very little maintenance. They add a unique touch to any outdoor space.
Depending on the paver choice, this option has the least maintenance attached to it. Pavers are available in a variety of materials such as concrete, brick or stone and come in many sizes and shapes.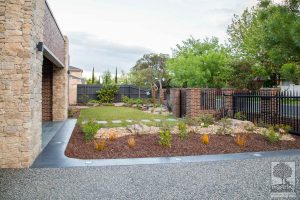 If you choose to incorporate pavers into your garden design, be sure to leave enough space between them for soil infiltration so that the area can drain properly.
Gravel is an affordable choice for pathways, driveways and edging.
Rocks are another low-maintenance option for landscaping and come in a variety of shapes, sizes, and colours. They can be used as edging along paths or flower beds, as well as larger rocks for accent pieces or even larger rock walls as a privacy barrier or feature.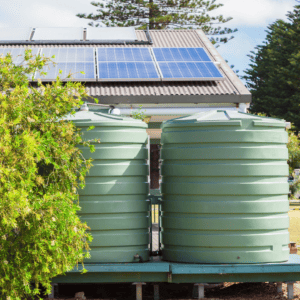 Invest In Self-Watering Containers
Self-watering containers have built-in reservoirs for water, so you don't have to keep checking up on them like you have to with regular pots.
They allow you to reduce the amount of time spent maintaining your garden, as they help monitor soil moisture levels and prevent overwatering.
There are a variety of self-watering containers available on the market, so it's important to do your research and find the right one for your garden.
Consider factors such as size, cost, material, and ease of use when making your decision. Furthermore, consider how much space you have in your garden and choose accordingly.
Investing in self-watering containers is an excellent choice to ensure that your garden stays healthy and well-maintained.
Make The Right Choices
Whether it's plants or materials or simply finding the time you need to carve out for maintenance, make sure that your research is sound and that you have realistic expectations of what you can achieve both in the short and long term.
Make sure to factor in the cost of maintenance, tools and manpower when assessing a project. Ensure that you have an action plan and contingency as well as an understanding of what will be needed in terms of resources.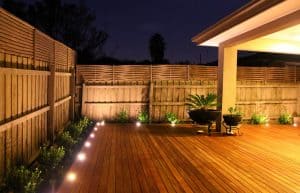 Additionally, consider how your maintenance strategy may need to adapt over time in order to remain effective.
This is key to enjoying your perfect outdoor area.
If you want a garden that requires minimal work but still looks amazing, try out some of these low-maintenance ideas and enjoy your outdoor space without worrying about having too much to do!
Have fun with it, and take pride in creating something beautiful with minimal effort.
Follow us on social media