Hello, I've pulled together some features that a home-office should have, in my view.  Yes it's plant based of course, as I'm a plantaholic designer!  Anyway, there was so much to write on this topic that I have broken it down to two articles.
Why have plants in the workplace and the how to use them effectively
Part 2
Maintenance considerations and the types of plants you can consider
Happy reading!
Part 2
How workplace plants and flowers can improve air quality
Generally, plants need light to flower so my recommendation is to go for plants that have interesting texture or foliage.  Personally I prefer that approach so I suppose don't get a bit obsessed with why they aren't flowering! (Trust me I can with my orchid!!)  Anyway, it's entirely up to you.  For me as long as the plant combination I have looks healthy, and I see my green oasis in my home office – that does it for me and sends me to my happy place!
Now for a little bit of science!
In some studies undertaken by NASA and other organisations, they have proven that different plants extract toxics or chemicals out of the air (ref to the links provided below).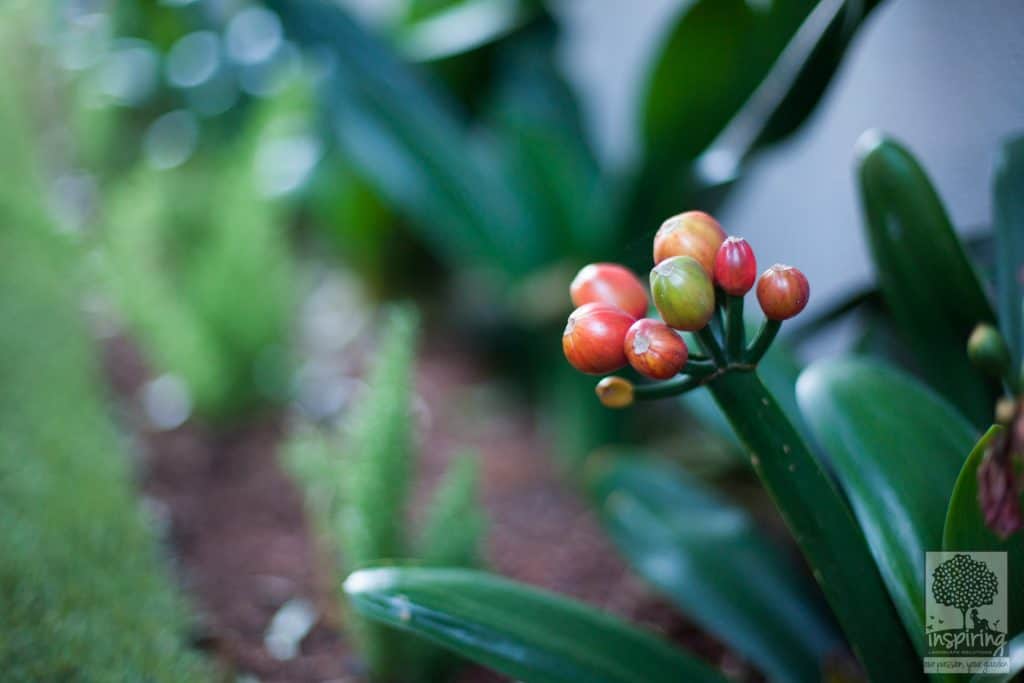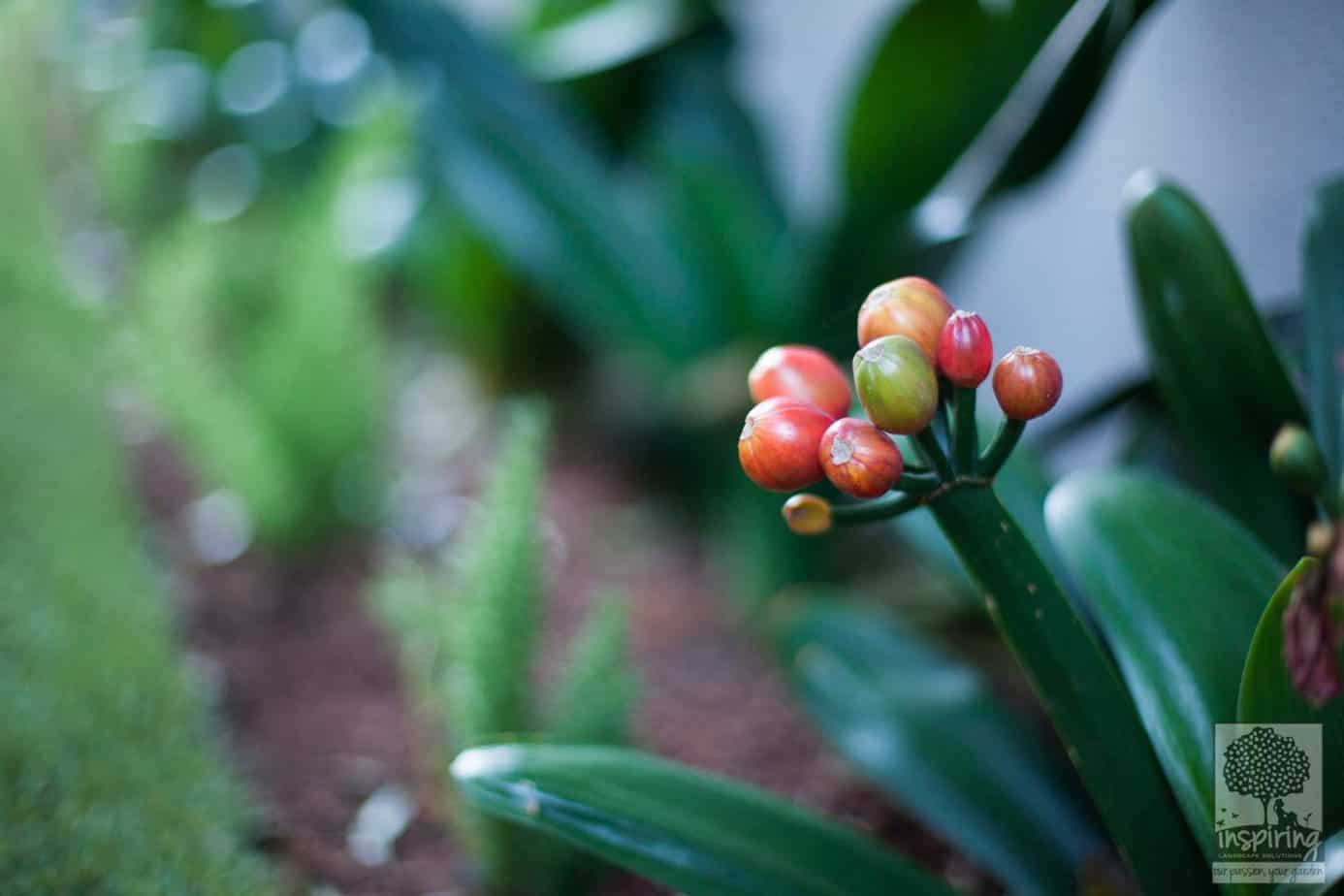 These are my absolute favourite indoor plants and which I've found on many of the above-mentioned lists.  They are known to improve air quality:
Mothers in law tongue (Sanseveria trifasciata);
Spider plant (Chlorophytum comosum);
Peace lily (Spathiphyllum spp); or
Devil's ivy (Epipremnum aureum).
And if you tend to kill plants like some of the people I know (include me too!), the sanseveria, spider plant and the devil's ivy are super easy to propagate so you can always have plenty spare!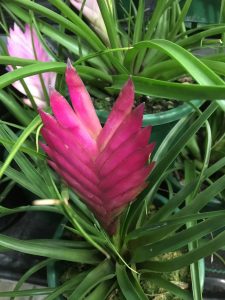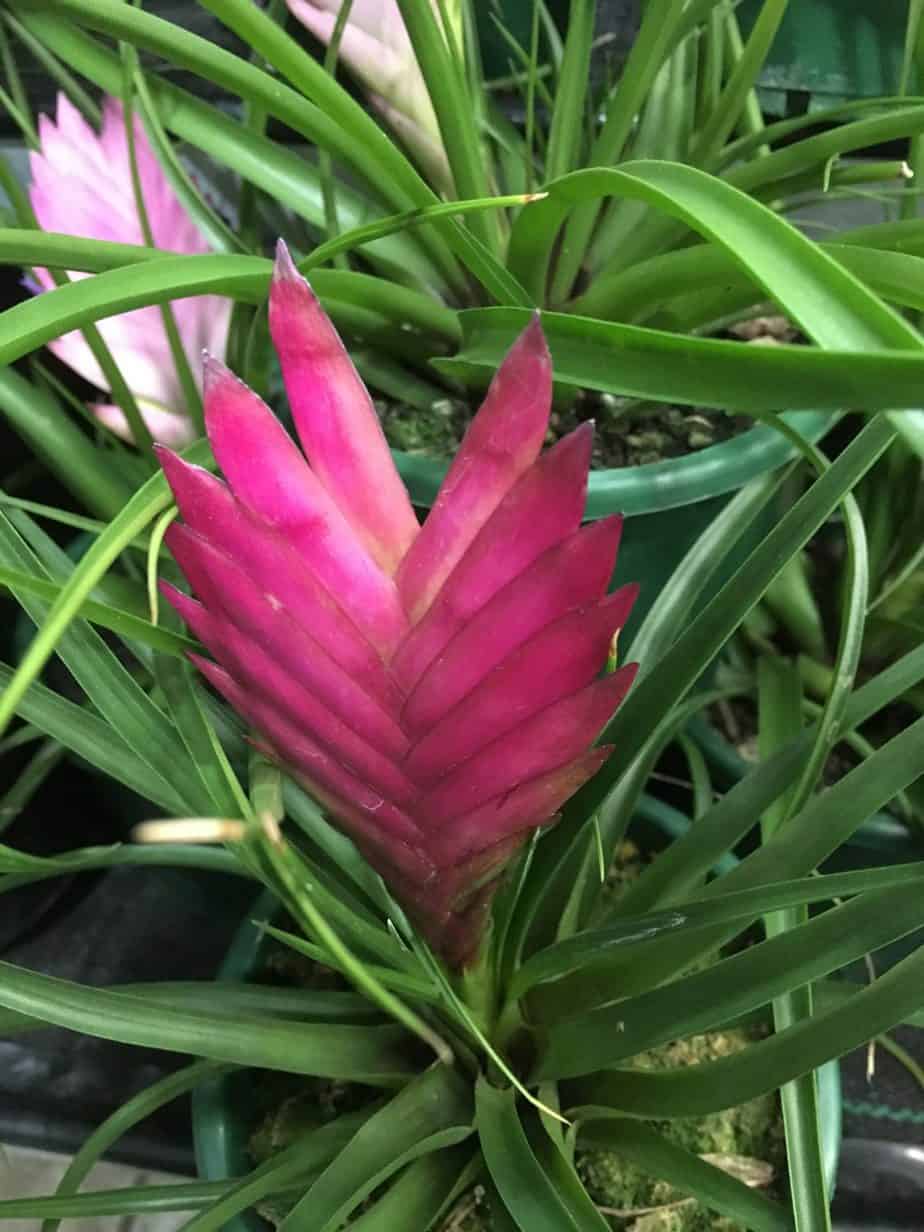 The best plants and flowers for improving happiness
What is best?  It'll be what makes your heart sing and provides motivation, puts a smile on your face.  You get the idea.  You need to make it personal and what works for you.
In doing so though, my strong recommendation is to ensure that the nutritional and aspect needs of the plant is met.
What do I mean by this?  Well, let me give you an example.  You cannot bring something indoors assuming it will grow.  Either go for a tried and trusted plant (e.g. in this article) or research one that you like and which can survive indoors.
Think practical – is this plant a fuss pot, can I water the X number of times it needs, will it outgrow the space I have for it?
That's the number one consideration always.  Not all indoor plants have the same light requirements.  For example, a west facing window will get really hot during the day so trial some really hardy plants like indoor succulents to decorate your area.
In short, do some research and ensure that you either (1) place your plant in the right spot or (2) chose the right plant for the spot.  You will be happiest when you see your plant thrive and not the other way around!
Here's some examples of other proven indoor plants:
Peperomia spp;
Chinese money plant (Pilea Peperomioides);
Syngonium spp;
Kangaroo fern (Microsorum diversifolium);
Cyclamens;
Orchids;
Begonia spp;
Indoor succulents such as:

String of pearls, String of bananas, Chain of hearts, Donkey's tail – trailing;
Aeoniums, small Aloes – non trailing;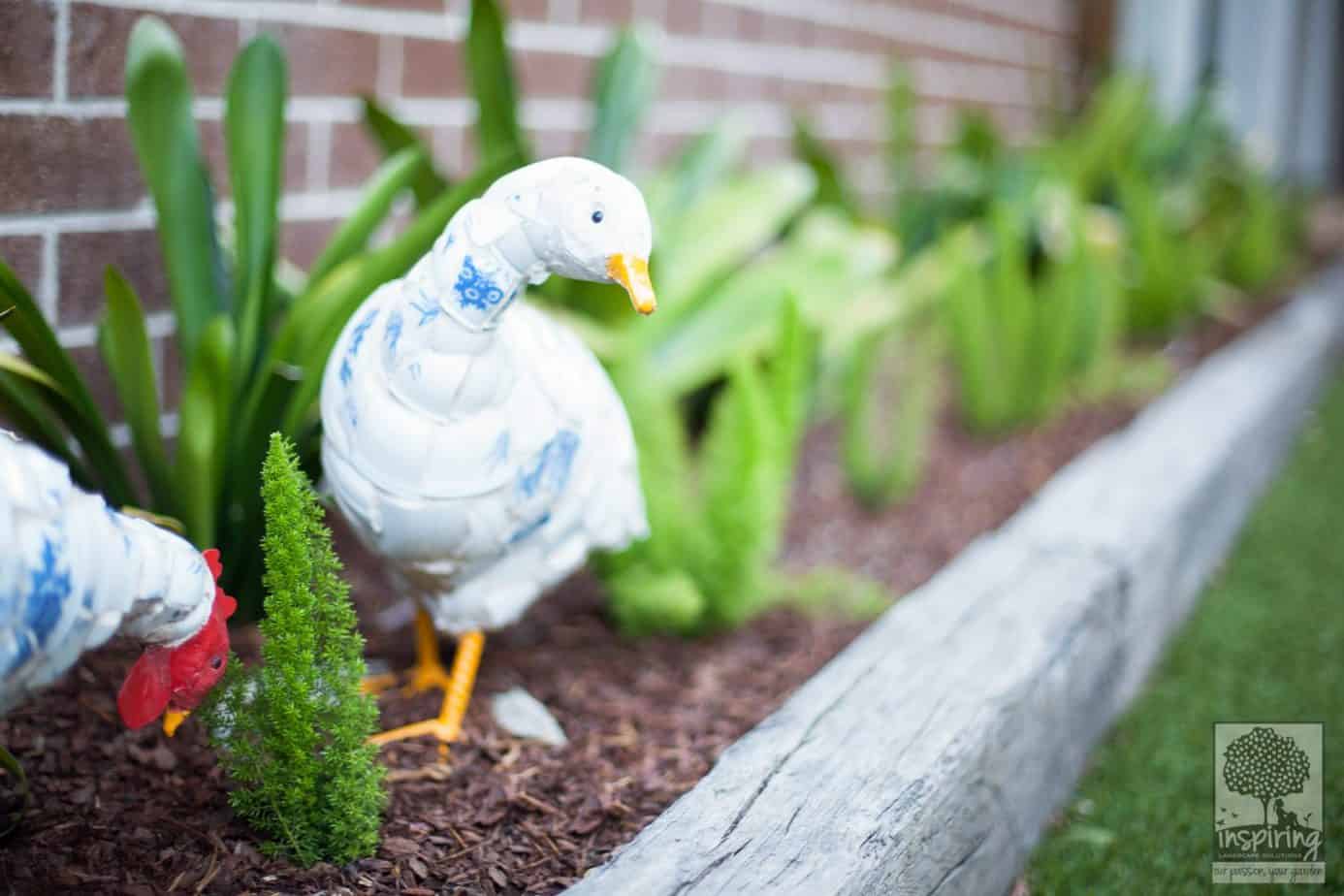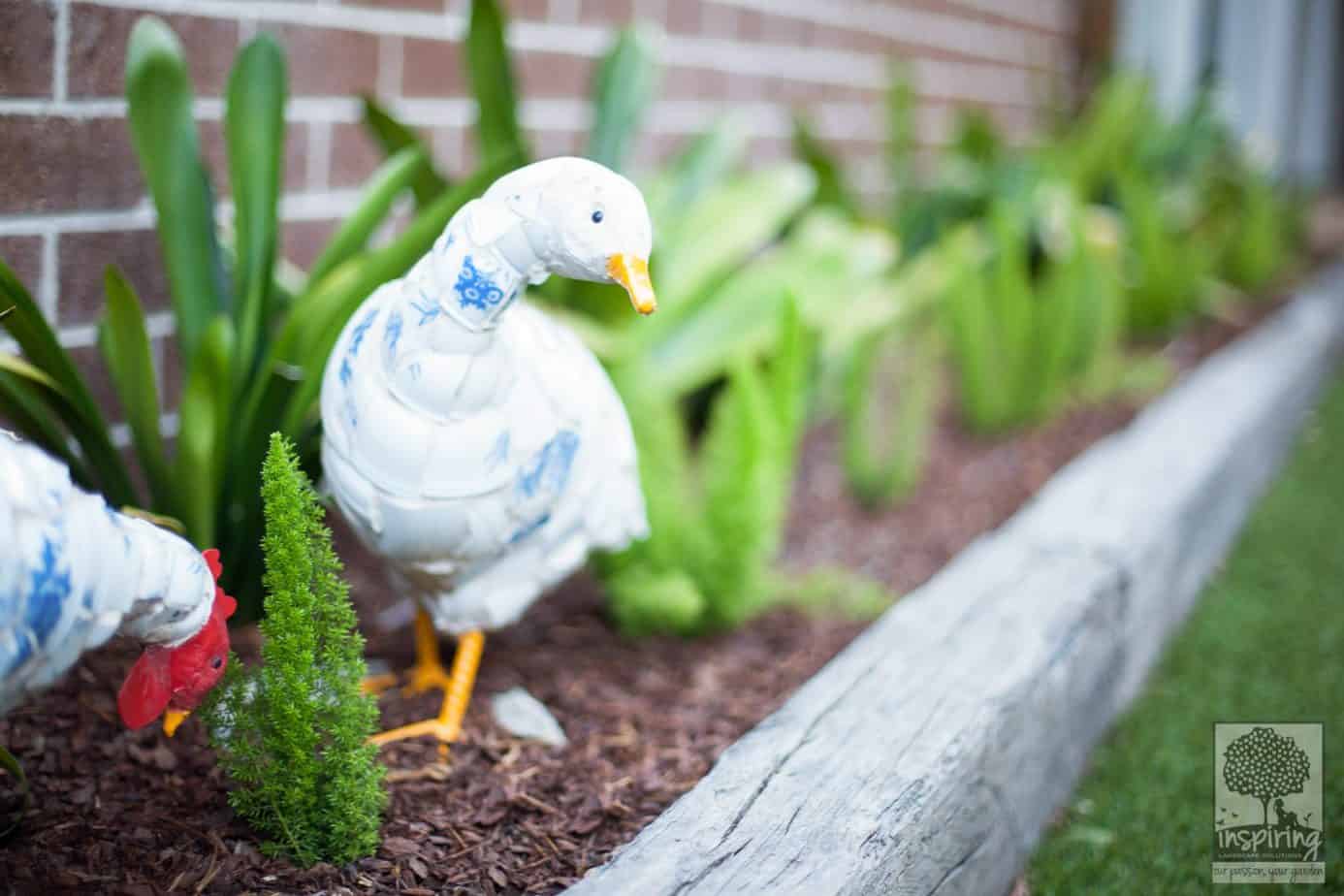 Air plants (Tillandsia spp);
Hoyas (although a little tricky at times);
Herbs (needs a lot of light but may not take a western aspect);
Cast iron plant (Aspidistra elatior); or
Indoor palms such as the golden cane palm (Dypsis lutescens).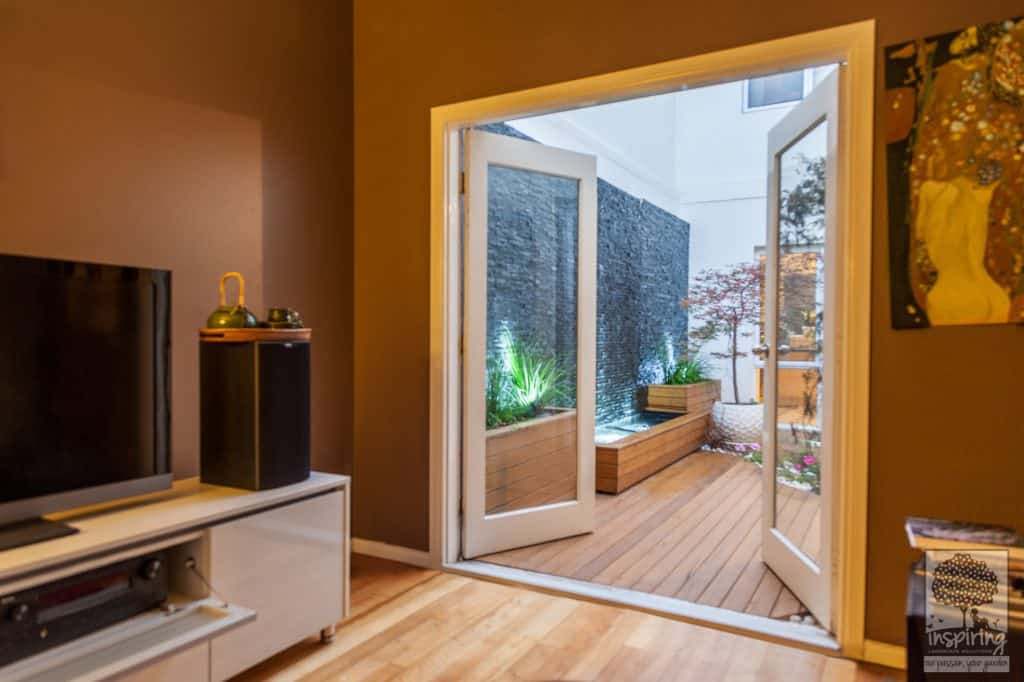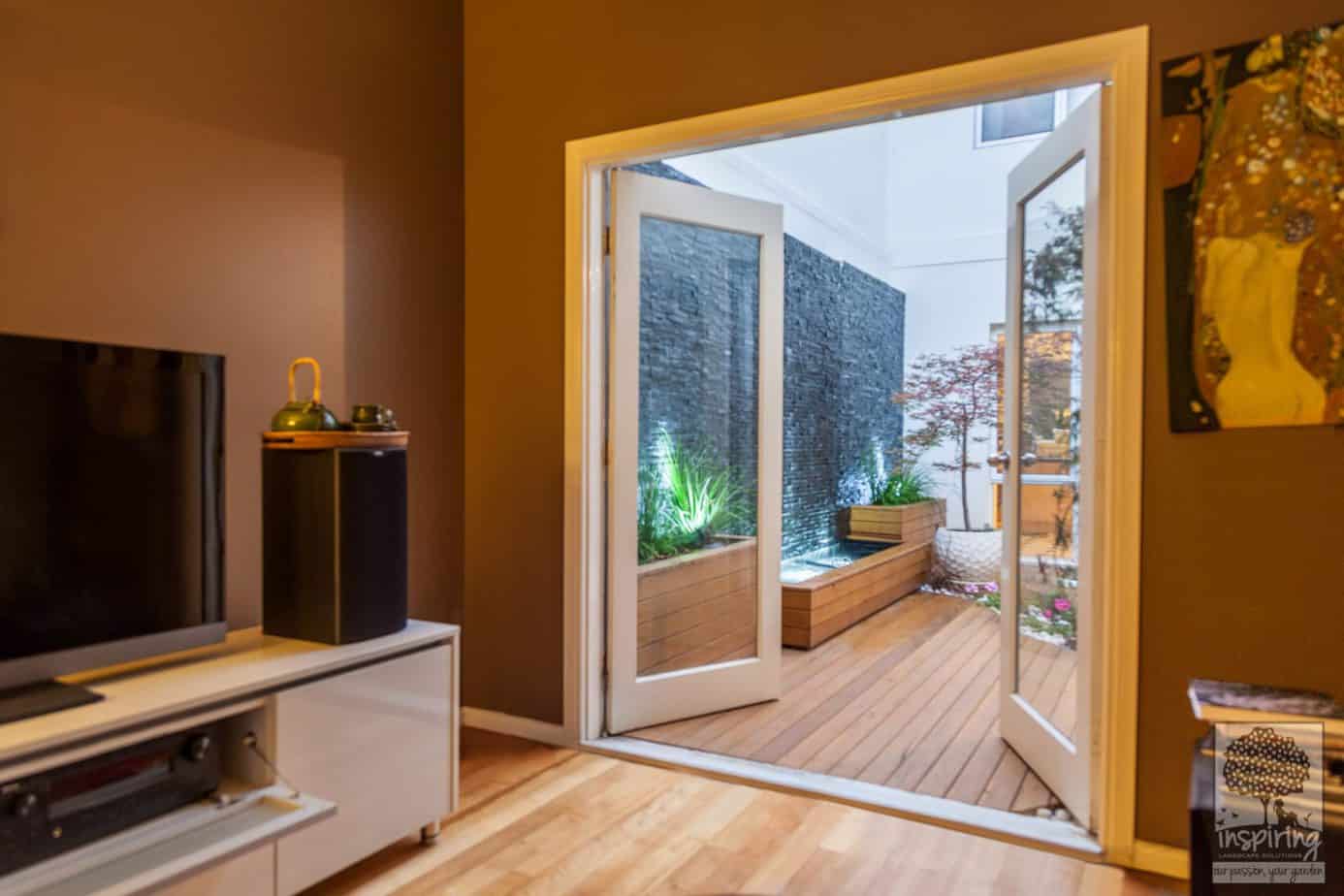 Keep it interesting – shape and texture wise.
If you're game to go for certain styles for your workspace, for example a lush Tropical look – try the following list of plants to achieve that look:
Paddle leaf fig (Ficus lyrata);
Bird of paradise (Strelitzia regina or Nicolai);
Ferns;
Monstera deliciosa;
Elephant ears (Alocasia); or
ZZ plant (Zamioculus zamifolia).
For some colour, you could go any variety of the Rubber plant (Ficus elastics), Croton or try a suitable species of Oxalis.
Maintenance – how to help the plants thrive and survive
The first step is to read the plant label to determine what the maintenance regiment should be.  Plant labels do not necessarily have all the information you require but it's a really good start!
The following are my must haves!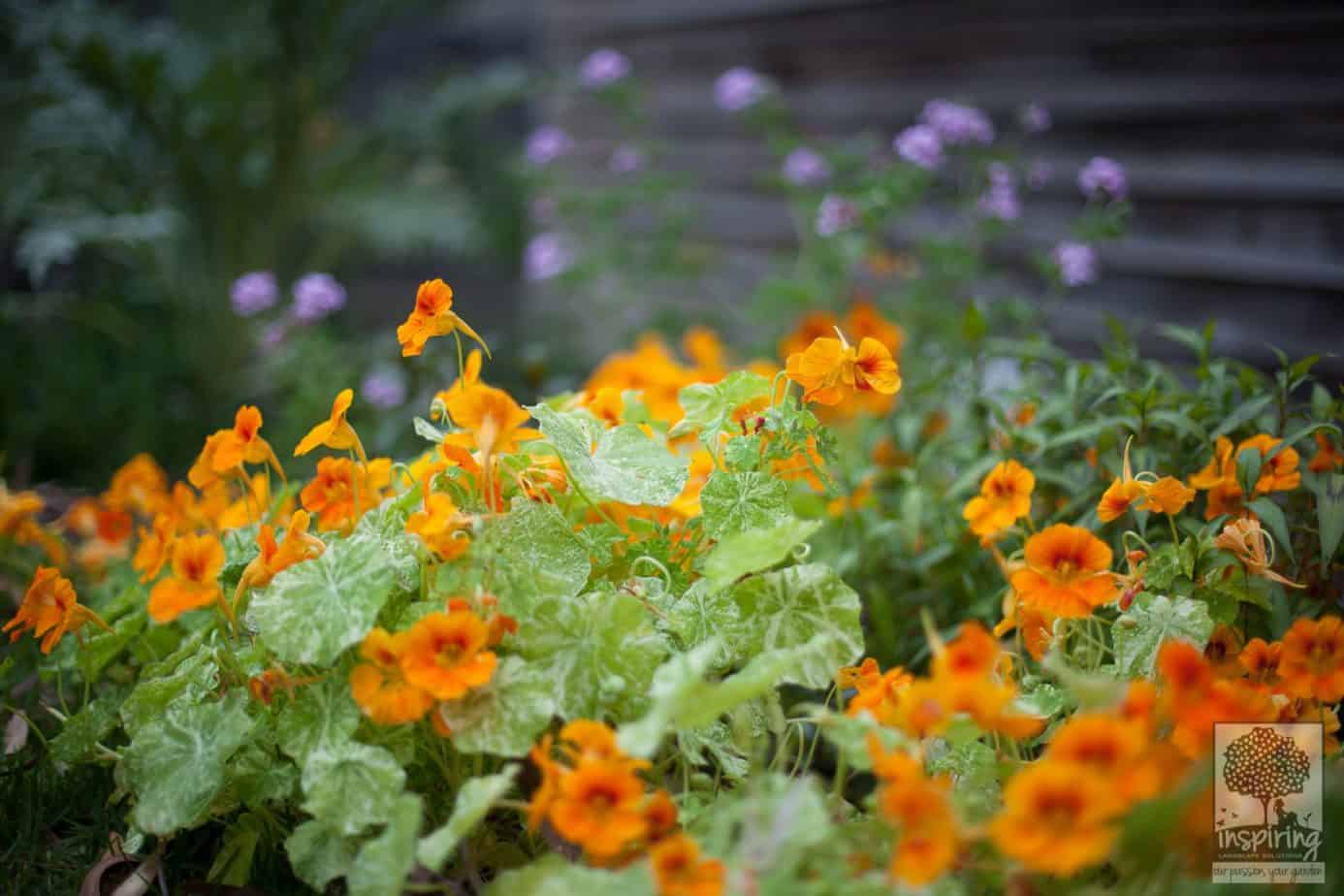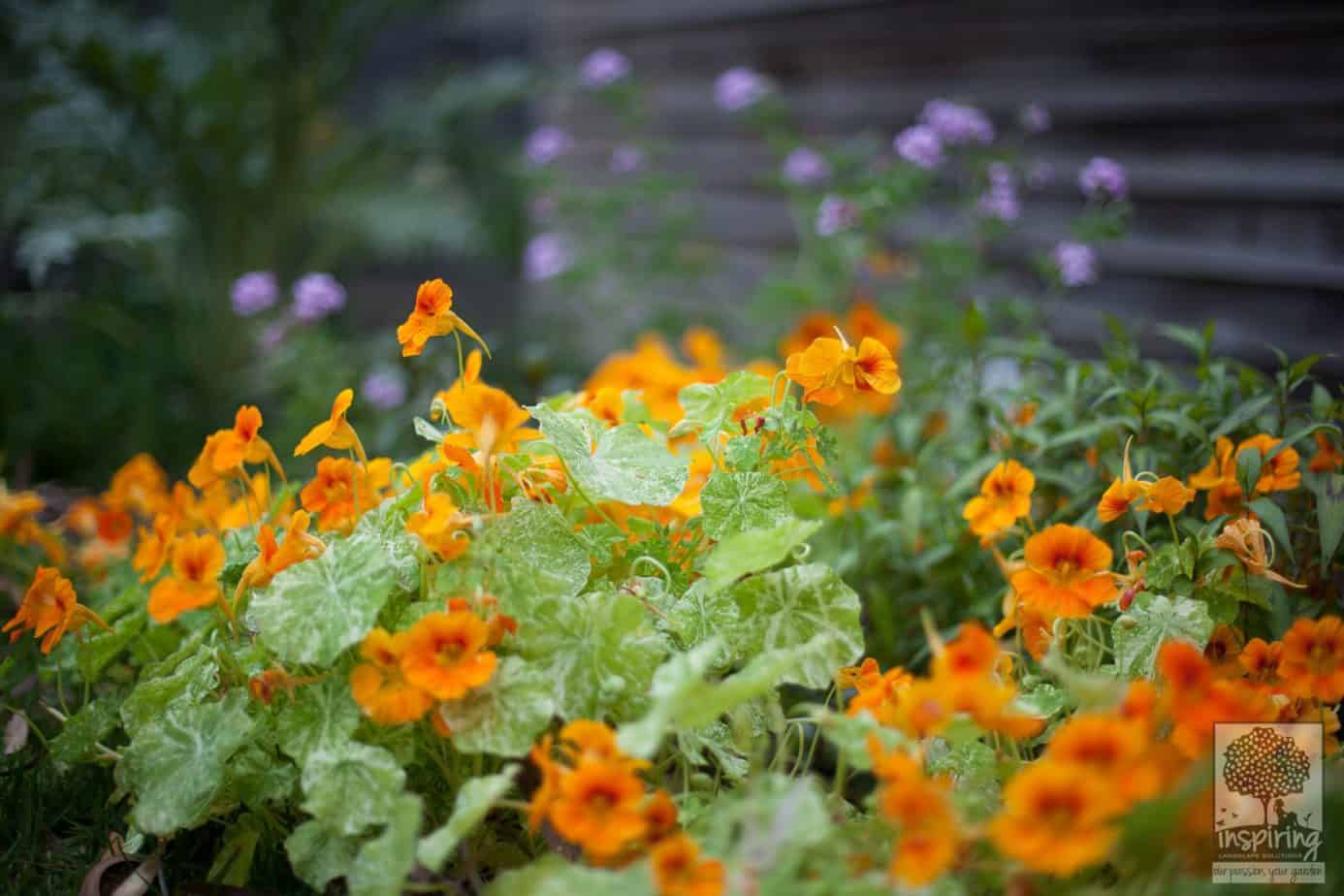 Use the right soil.  Buy indoor potting mix from a quality nursery or use propagation mixes such as vermiculite or perlite in your standard potting mix to help aerate the soil.  Vermiculite retains more water for longer whilst perlite is used for better drainage.  So depending on the plant you're considering, make sure you use the right product in your mix.
Fertilise. Best to use a liquid fertiliser, in my experience, to fertilise as it will break down faster and be absorbed quicker by the plant.  Slow release fertilisers may overfeed the plant especially if they are in a warm environment as they are heat triggered (to release the fertiliser).
Water carefully. Watch overwatering as that will encourage pest attack.  Best to check your plants regularly.  It's not just set and forget.  Common pests to watch out for are small black flies, mealybugs or scale.
Monitor response.  Watch how the plant responds to the spot.  If it's not performing well, it may need more or less sun, so you may need to move its spot.
Now that's all DYI.  What if this is too hard for you and you just want to enjoy the benefits of having a green workspace and not worry about the maintenance?
Luckily, there are many specialists you can get in touch with such as:
A plant pot rental company;
Greenwall installers who have a botanist on board;
Interior plantscapers (there is an Interior Plantscapers Association [IPSA] you can contact); or
Summary - Dos and don'ts of plantscaping your workplace.
Do consider ongoing maintenance
Do leave it to the professionals though if maintenance is not your thing!
Do chose the style you need to make the space work for you
Don't overclutter.  A few simple pieces are enough
Do chose the right plants to give you the look you're after
Don't use a stock standard approach.  Each work environment is different so cater to your needs!
For more inspiration on what other options are available for amazing flower decorations, click onto Todich Floral Design for more ideas!
In the meantime, do visit my past projects below which may give you ideas on other areas of your house you can beautify!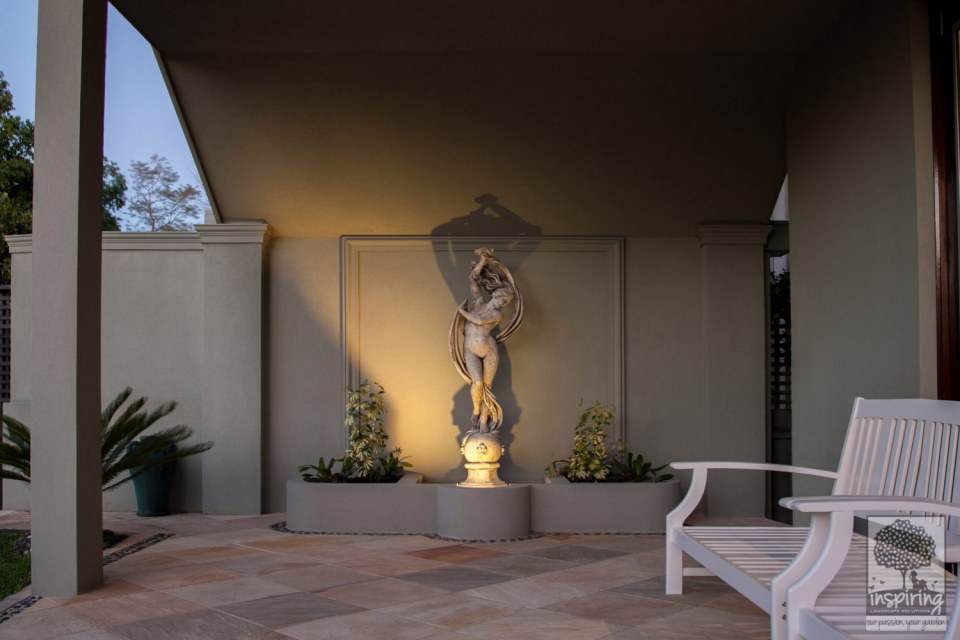 Hawthorn East Front Garden Design Side View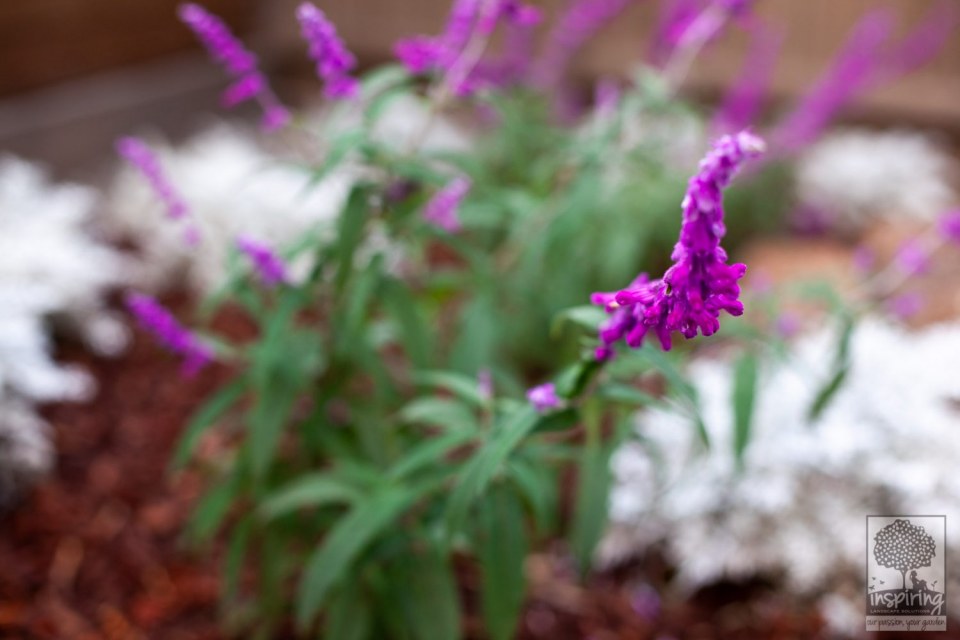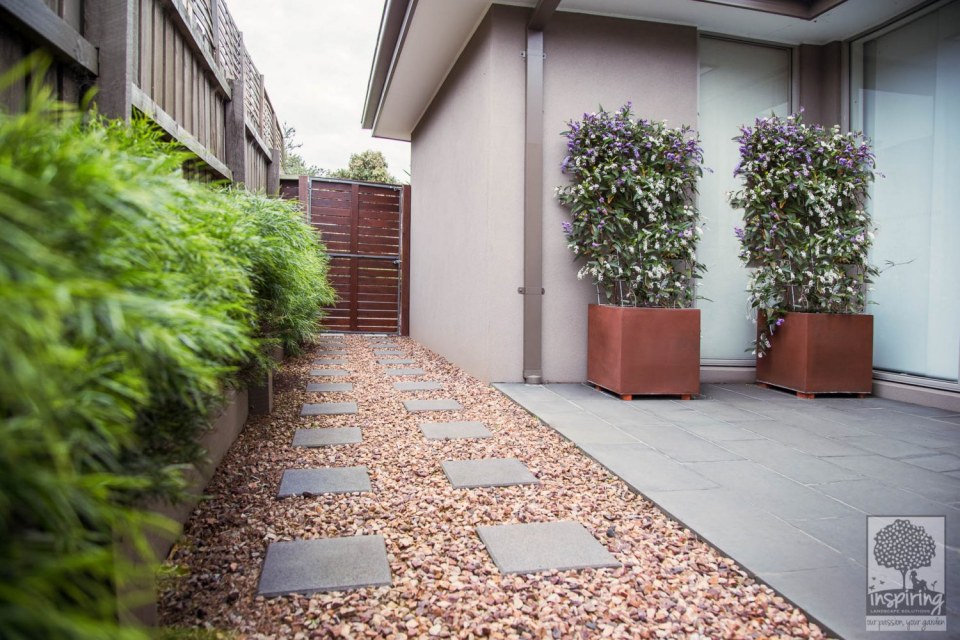 If you need further suggestions or design or plantscaping both indoors and outdoors, please contact us for a onsite 90 minute consultation. 
Refer to our packages for further detail on how we can help you in the consults and subsequently throughout your garden implementation process.
Our passion your garden! xx
Follow us on social media