What is it?
What is rock mulch? I get this question a lot.
It stems from the general perception that "mulch" only relates to material made from chipped wood.
Rock "mulch" is basically a groundcover material made of your chosen size of screenings, pebbles or small rocks.
Now you're going to ask me, what are these in turn as they all seem to mean the same thing?
In fact they don't.  Let's explore them below.
The different types
Pebbles – These are generally more rounded and are generally sold as river pebbles.  So they look more "polished" and less rough.
Screenings – These are usually used as the base to make concrete and usually bought in bulk.  They are "rough" looking visually and to the touch.
Mini rocks – these can either be small and fit within your fist or they can get as large as a foot or bigger in size.  Some are rounded whilst some are a little flat.
All of the above come in different sizes, from different sources (both local and overseas) and have different colours or tones.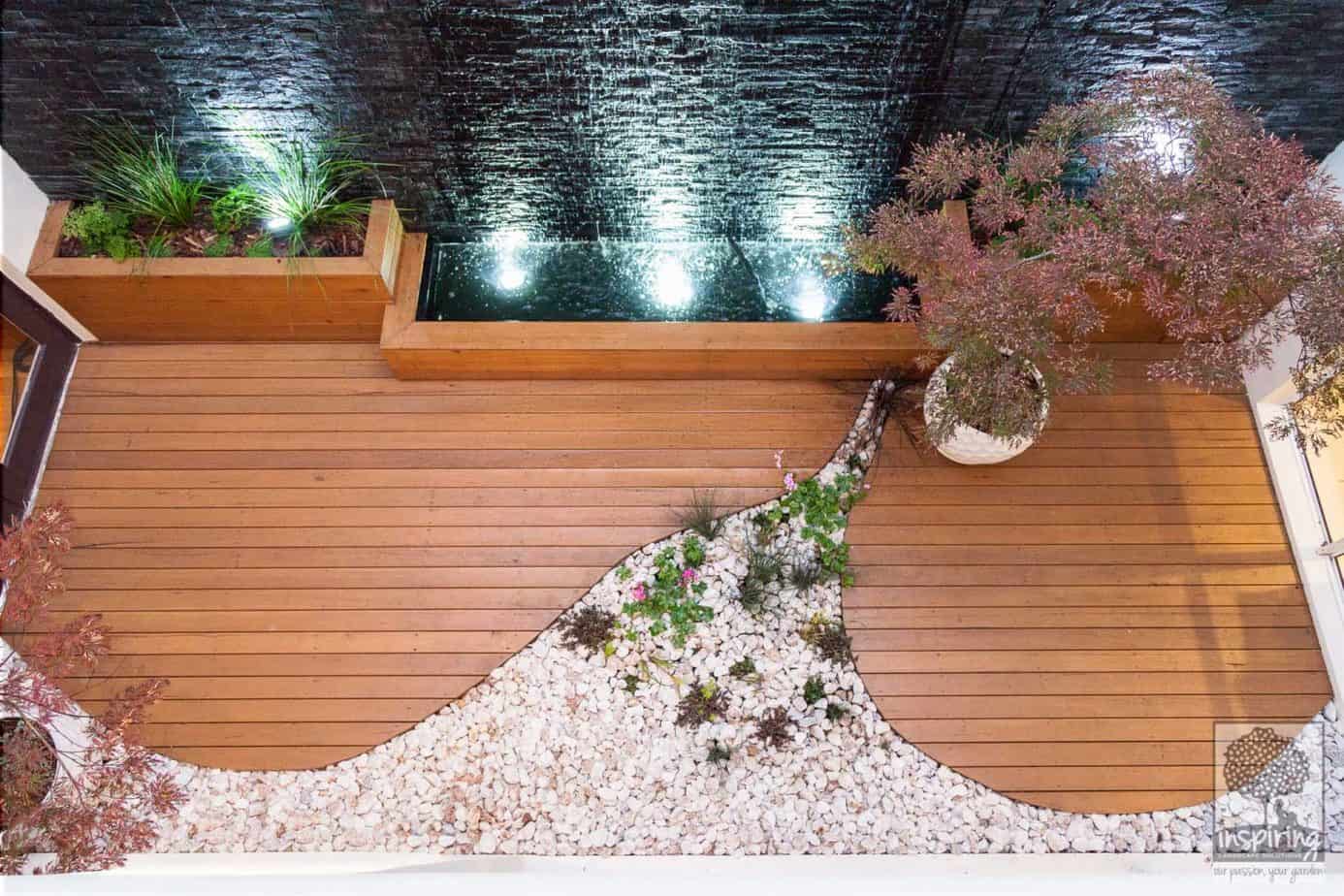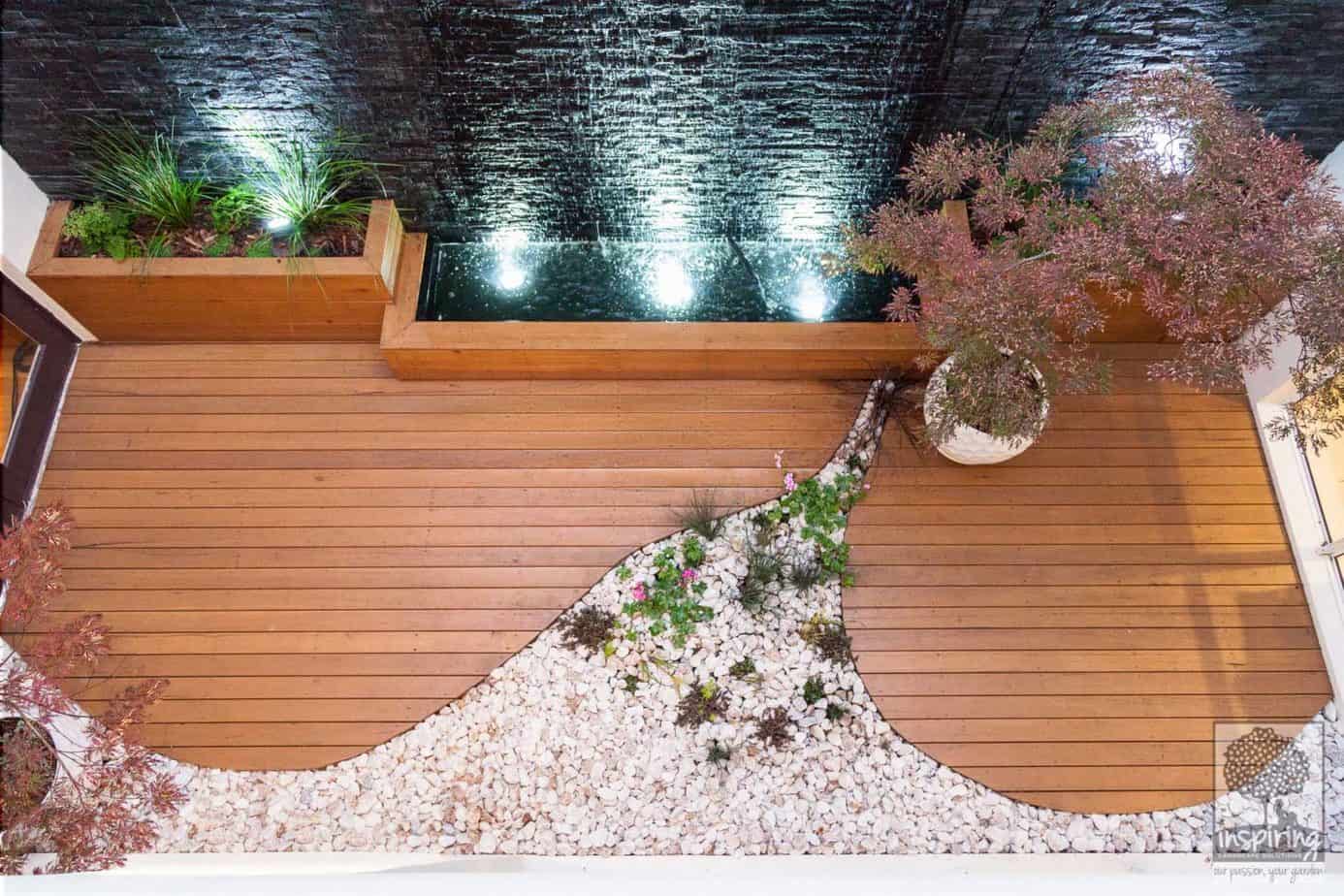 The colour variation is larger in products bought in bulk.  Highly polished pebbles bought in small bags have minimal colour variation.  All of these are "mined" and are natural stone.  The sizing varies between them, ranging from as small as 7mm to a foot or larger.
None of these products are "toppings" and do not have concrete in them.  So they are loose textured when walked on.
Are they really mulch?
"Mulch is any material that is spread or laid over the surface of the soil as a covering. It is used to retain moisture in the soil, suppress weeds, keep the soil cool, and make the garden bed look more attractive."
The only thing rock mulch probably doesn't as well as timber or organic mulch is to keep the ground as cool – something that you should remember when you're designing your garden.  Why?  They attract heat so this will impact your planting choices and you need to make modifications to your plan to get around this challenge!
Why do I love using them?
I love using natural materials in my designs that I love including rocks of any form in them, when I can.  I do of course have my favourites!
Examples of how to use them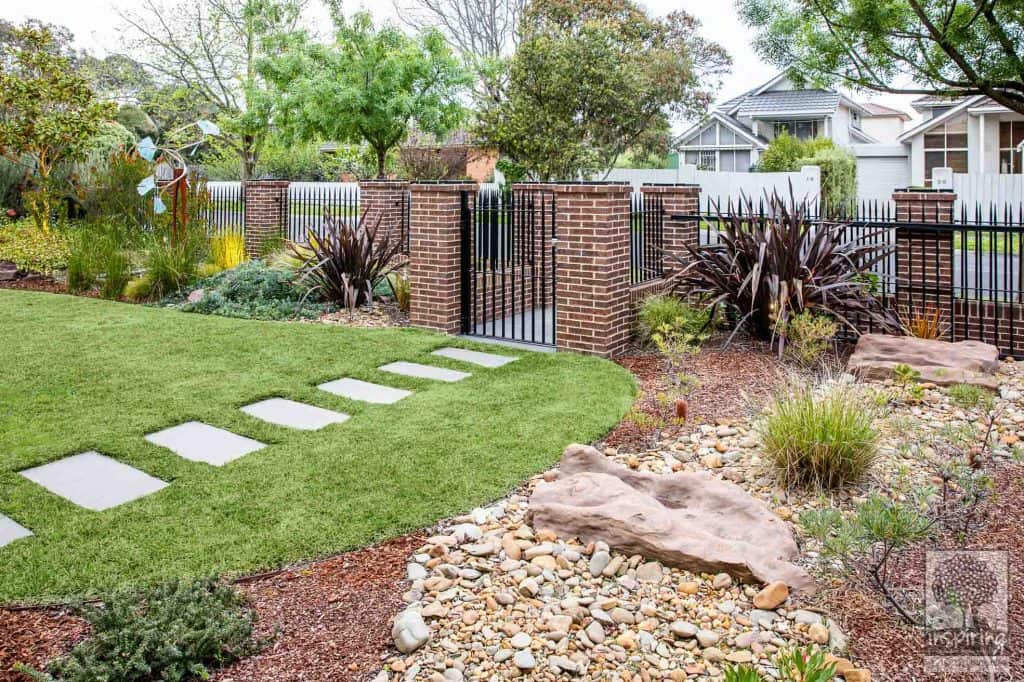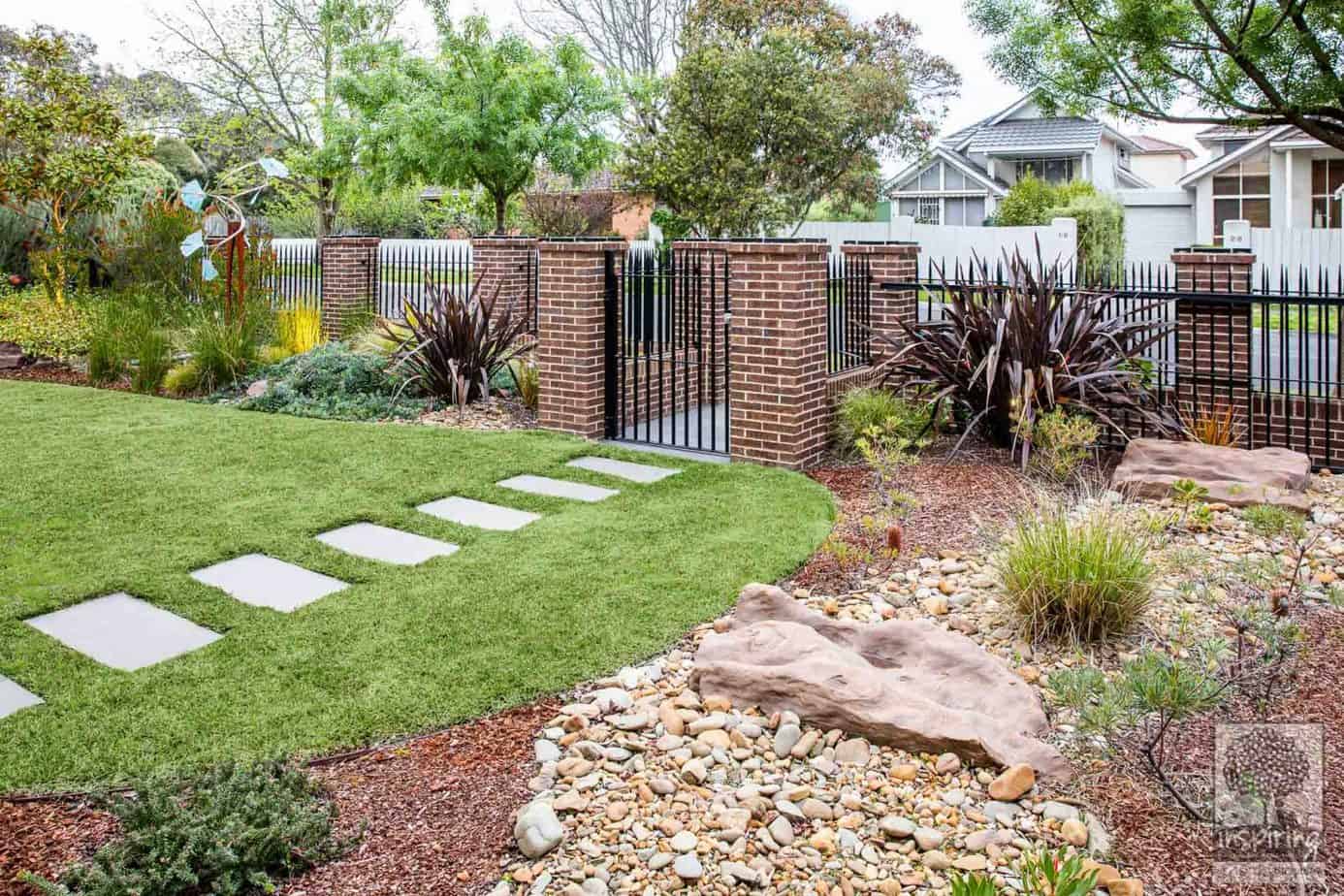 Try jazzing up your garden with some of these looks if you like using rock!  It's just a matter of finding the right colour, sizes and texture that appeals to you!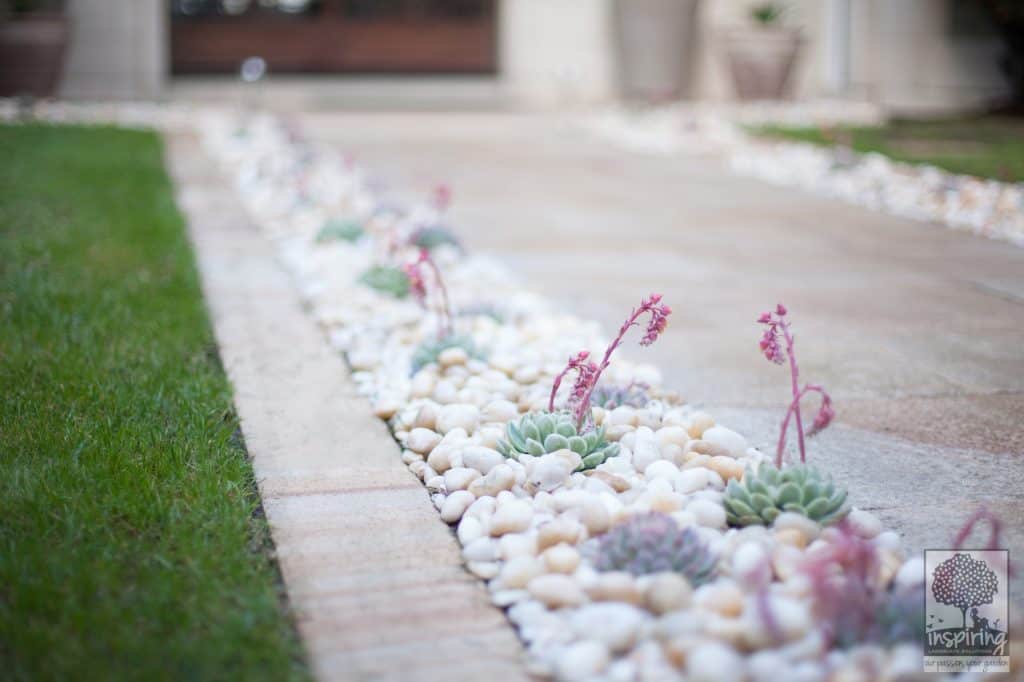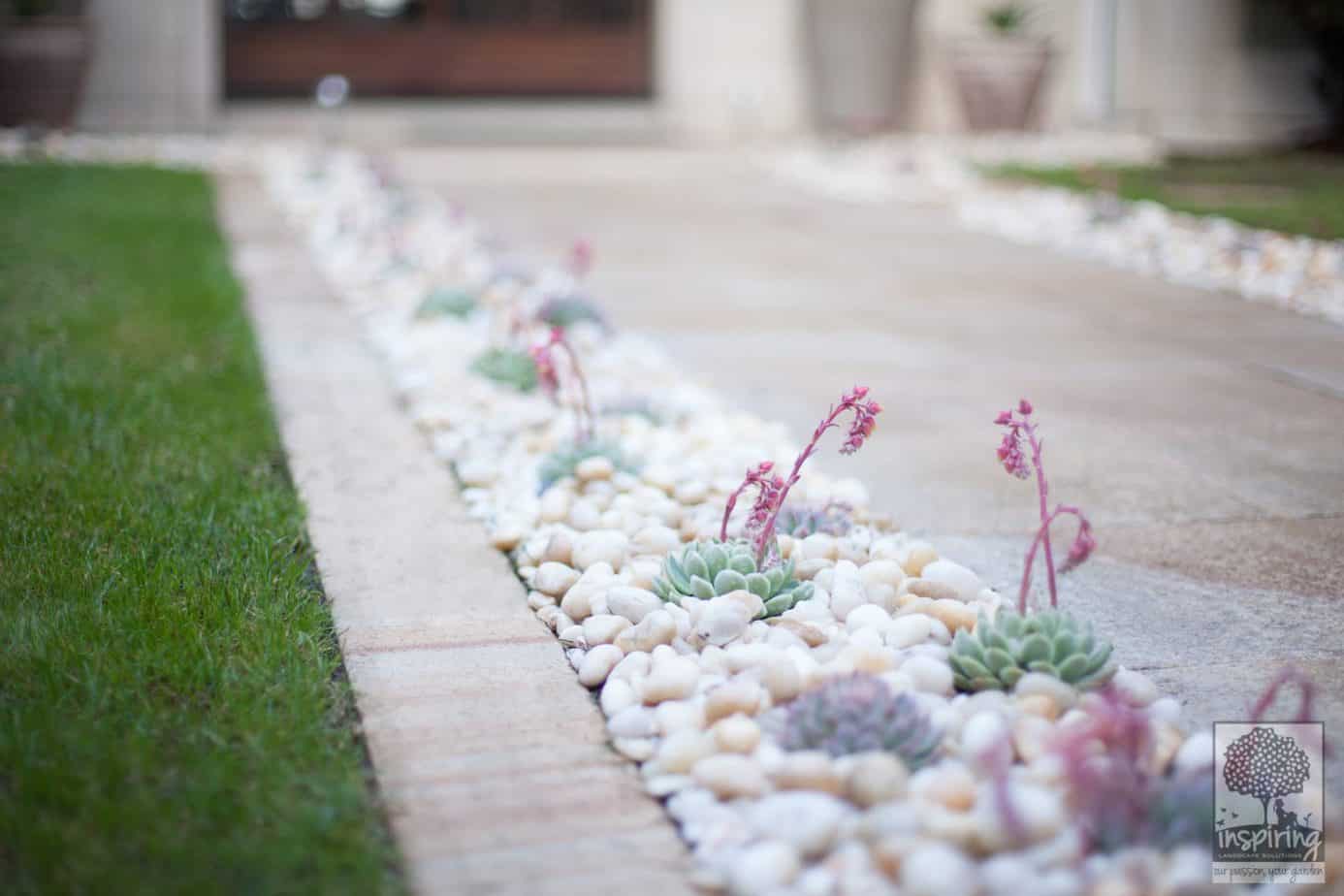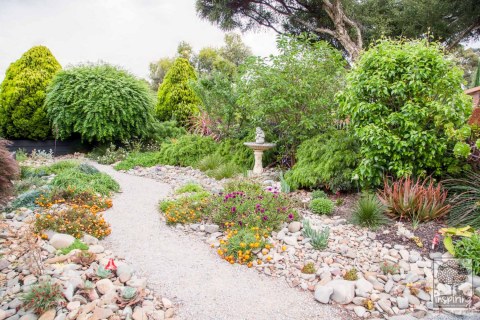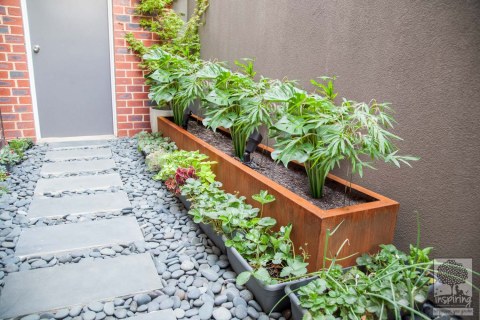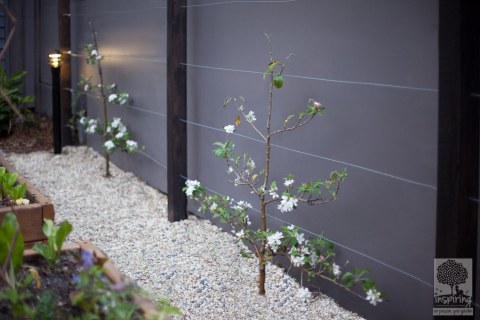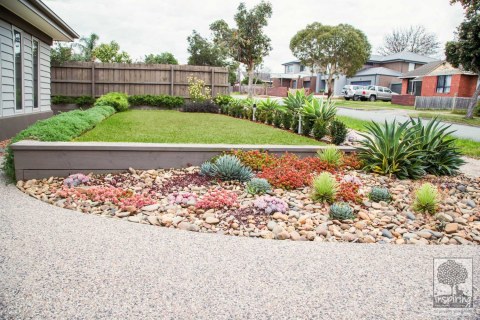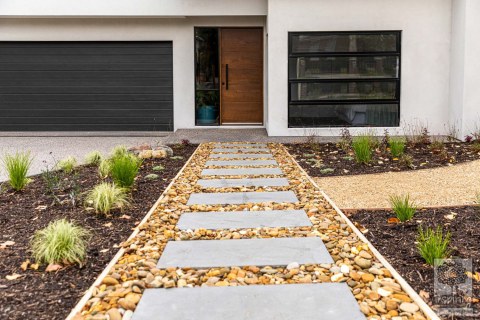 Hungry for more information on using rocks and pebbles in your garden?
Then check out the following articles:
In the meantime, visit my past projects below which may give some inspiration!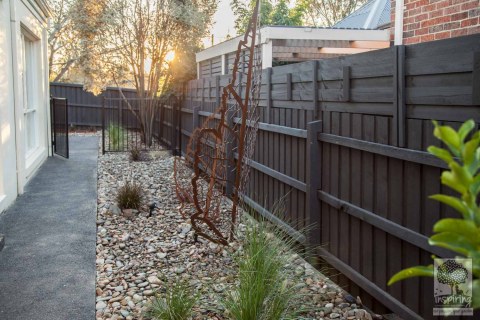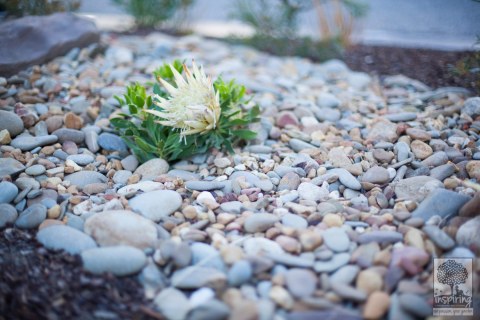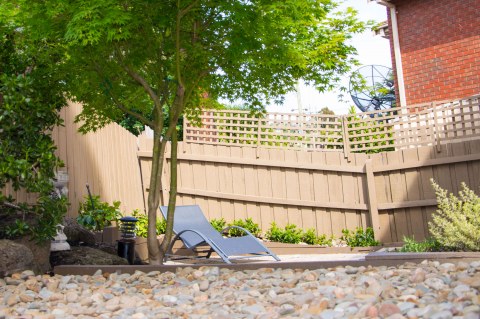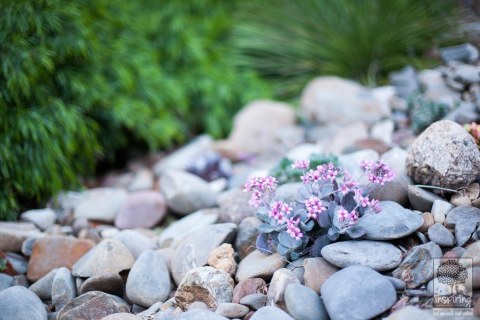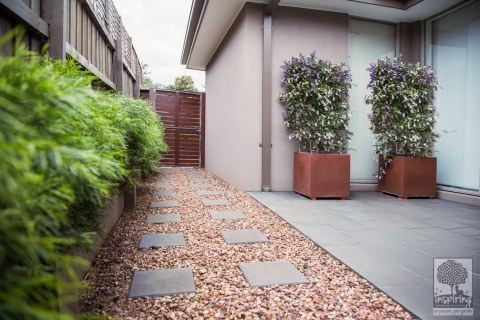 If you need further suggestions or design or plantscaping both indoors and outdoors, please contact us for an onsite 90 minute consultation. 
Refer to our packages for further detail on how we can help you in the consults and subsequently throughout your garden implementation process.
Our passion your garden! xx
Follow us on social media