Biophilia
What does Biophillia actually mean and how is it important to garden design?  It is a fancy term or does it carry more meaning?
The term "biophilia" means the "love of life or living systems." It describes a psychological orientation of being attracted to all that is alive and vital.
It tries to explain why humans strive to connect with nature and the world around us.
For me, maybe that explains why I want to be outdoors all the time and why I take immense joy in seeing all the lush plantings and flower beds.  The joy of the butterflies and bees humming and the gnarled shapes of large tree trunks etc.
Have you considered what attracts you to nature?
The core areas of biophilia in garden design
Because of our technological advancements and more time spent inside buildings and cars, it is argued that the lack of biophilic activities and time spent in nature may be strengthening the disconnect of humans from nature.
This appears to be the underpinning concern being addressed in biophilic garden design.
It is a philosophy I've stumbled across and that has struck a chord with me.  Without realising it, I have been applying some of its principles from the get go.  Trying to marry my clients needs for nature and beautiful spaces to what they are attracted to, innately, and what would enhance their family's and their own personal wellbeing.
Ie the design needs to come up with "something" that connects them with nature and with each other.
It is the patterns, forms, materials, places, spaces, sounds, smells, seasons, light and so on that can trigger positive feelings of wellbeing.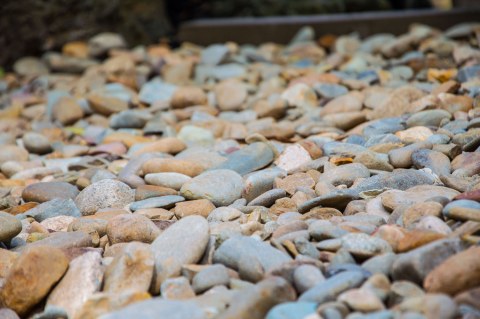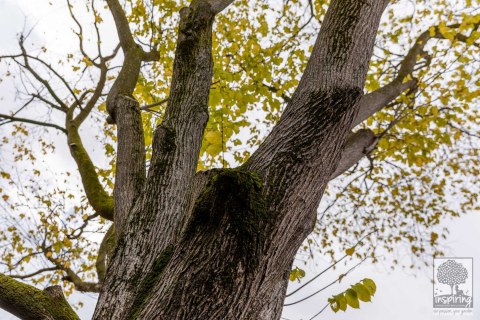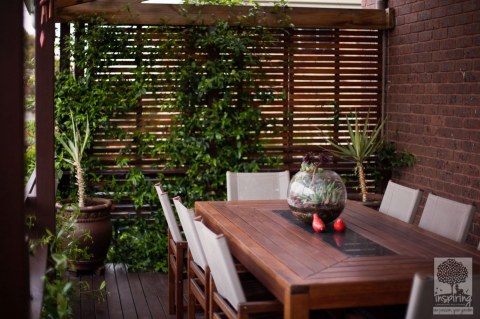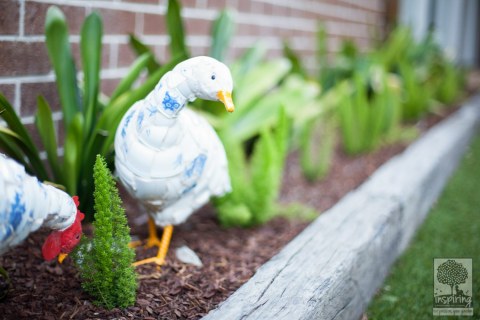 Canva - Closeup Photography of Metal Frame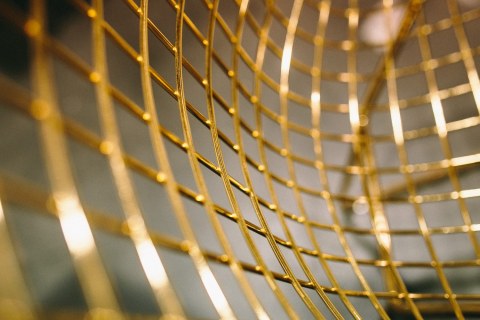 Carprobrotus rossii - Vermont South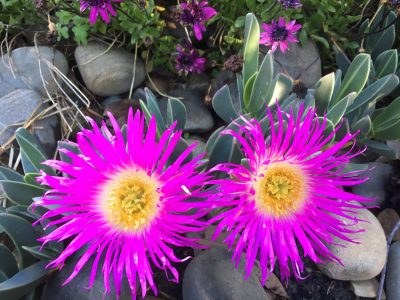 The more I speak to people around me and those I meet and network with, I have found that they are slowly but surely realising the benefits of that connection, with nature and with each other, and are therefore more interested in doing up their homes to achieve that goal.
An example landscape design wise is an existent tree with a historical connection with the site.  We would find a way to retain the tree and design the house and garden around it, ensuring that every element looks like it should be there.  Have a look at our 2016 Glen Waverley project which retained a mature mandarin tree that existed on the property simply because my clients connected to it and wanted to retain it as it has "always" been there.  Love it!
Biophilic benefits
So is there some science behind all this?
Well, in fact there is.  Google this topic and you'll have a heap of articles and anecdotes written on this topic and how connecting with nature would benefit you.
It has been found that biophilic experiences can reduce stress, improve cognitive function, and enhance mood and creativity. These and other outcomes can increase health and wellbeing, as well as productivity.
Now, have a think about your own circumstances.  Where do you like to go on holiday?  The mountains?  Beach?  What exactly do you want to connect with and that makes your heart sing?
For me, personally.  I love both of the abovementioned places as the blue in the water calls to me and I love the view of coconut trees (I grew up in Malaysia) and the soft white sand underfoot.  It calms me and reminds me of a carefree summer spent entirely at the beach.  Similarly, mountain air invigorates me and I feel an energy connection to how vast the world looks from the top and how beautiful the trees and forests are.  I come back from my trips and feel like I want to tackle another 50 design challenges as I'm refreshed and ready to GO GO GO!
What energises you?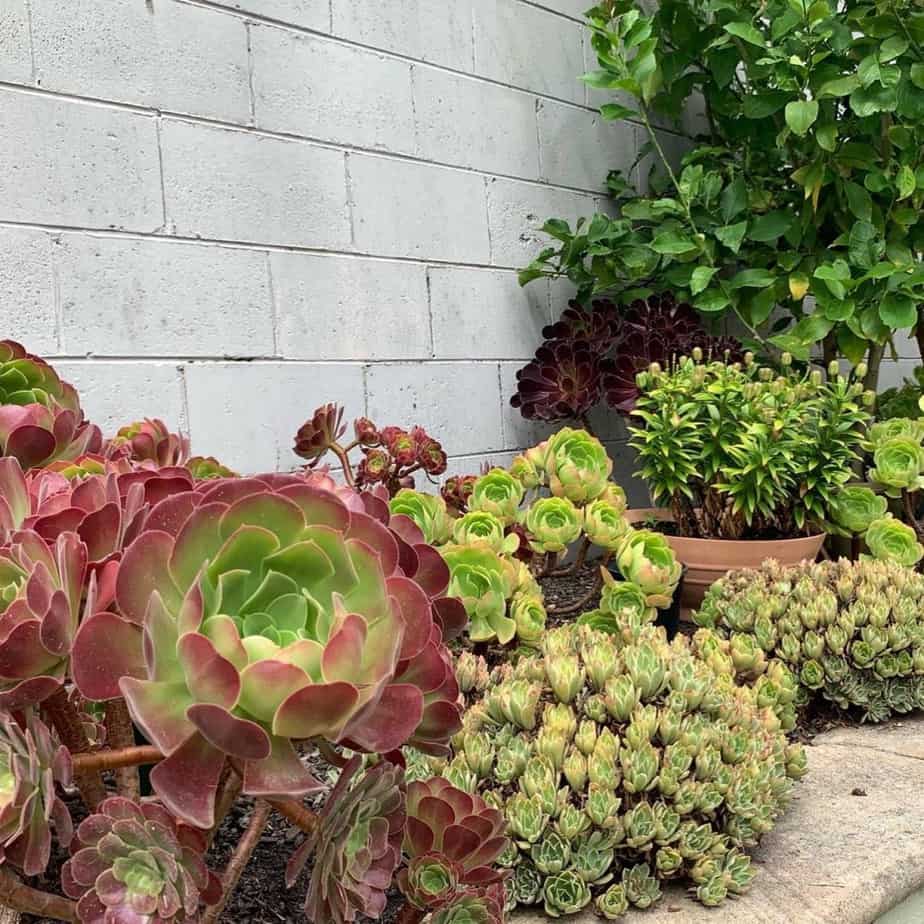 How can Biophilia help you, your office, and your employees
So you have a workplace to go to or run an office.  I've worked in many so I know what they are like.  Artificial lighting.  No plants, being holed indoors and not seeing the sun for most of it.
How would you apply biophillic principles to your space?
Here are some simple suggestions:
Try jazzing up your workspace a little with a little plant love and paid attention to how it makes you feel?
I'm sure you've noticed that:
It brightens what would have been a sterile work environment
It puts you in a mood with nature and broke your day up a little but not staring continuously at the Computer
Your day felt more productive and relaxed
You may not have noticed those long working hours?
Why do plants have such an impact though?  I think it's a combination of both the visual impact and their intrinsic benefits (discussed further below).
Again, there's valid science behind all of this.  It's scientifically proven that plants in your workspace improves your mood and productivity.  Why you'd think?  Well maybe they…
Create a relaxing and breathing space;
Create a social hub to gather (especially for bigger workspaces); or
Show a sense of pride and joy of your workspace. Something beautiful to look at to get you to work.
Some employees like the idea of having plant "pets" at work
Create a calming effect (blues and greens have been proven to have that effect)
Create a pop of colour – for example, the use of striking plants like the zebra plant (Aphelandra Squarrosa) will certainly brighten up an otherwise sterile space!
Are there any downsides to greening up?
Whilst biophillic design is not limited to plants, this article puts an emphasis on it.
Plantswise, from a personal and business perspective the main "downside" I can really think off is cost.
But I think it's just a short-term additional cost for installing any real plants into your home or office.  Surely the benefits from higher productivity, lower absenteeism (at work) etc are seen in the long term.  Hopefully, this will outweigh the initial and ongoing maintenance costs.
The only other downside that may be a possibility is the potential risk of allergies.
This can be mitigated though by contacting the specialists who ACTUALLY know and "breathe" plants.
Get in touch with reputable indoor plantscape specialists who have a botanist onboard, outdoor specialists with indoor plant knowledge such as myself OR interrior designers who are also equipped with plant knowledge.
All of them will enable you to make the right plant choices that suit you and your spaces!
What does it mean for your office and the future of office design?
Allow employees to bring their own plant.  Some employees like the idea of having plant "pets" at work. This allow customisation and expression of employee individuality – the office should not be a sterile space especially if you're a creative organisation, for example.
(Of course I suppose the main guidelines is to keep it in line with the company's branding strategies!)
Looking into the colours used in the workplace when designing – Blues and greens have a calming effect and have been proven to improve moods.  The use of striking plants certainly adds a pop of colour to an otherwise sterile space.
If employers are redecorating, seek employee opinion as they are the ones who are meant to benefit from this exercise and result in higher productivity for the employee.
Looking at other innovative ways of breaking up spaces and at the same time greening it up.  For example, employers can use room divider using systems like the Schiavello wall which houses lots of pots and therefore plants.  Alternately, why not a living vertical garden to divide the office space up rather than a plain boring wall?
Working from home
Why not create a space you want to be in all day?
Decorate it with your flair and connect to items that mean something to you.  If possible at all, bring the outdoors in or just bit the bullet and try to work outdoors?
Break free of any inhibitions and give it a go.  Try working on your deck space in your back garden or in your balcony area and assess how you feel when you do that.
If working outdoors in a bit step, then create some lushness around you?  All you need is to start with a single pot and watch it grow from there!  How wonderful would it be to have some lovely string of pearls of devils ivy cascade around you and envelope you with their wave of greenery!!
If that appeals to you in some manner, it is meant for you.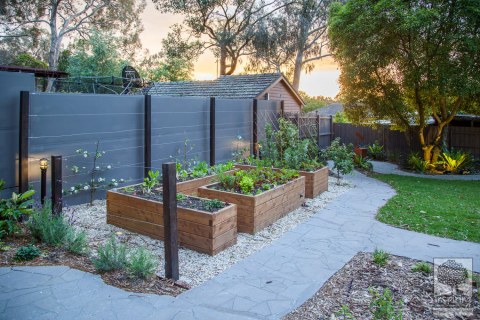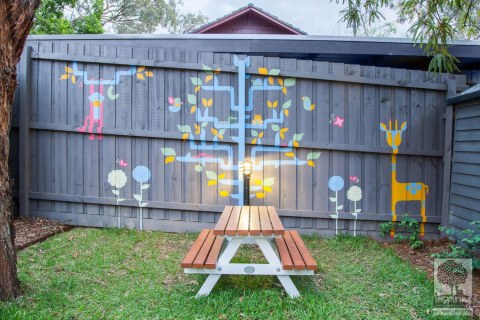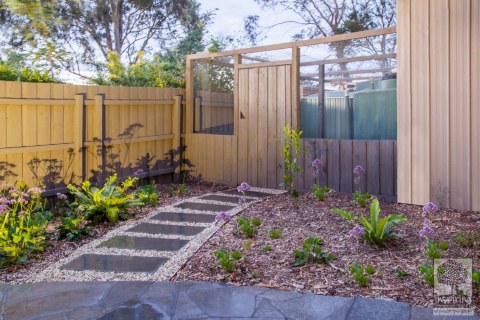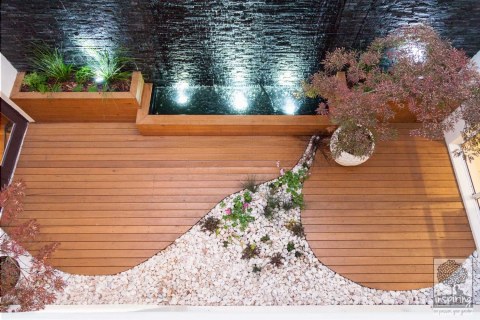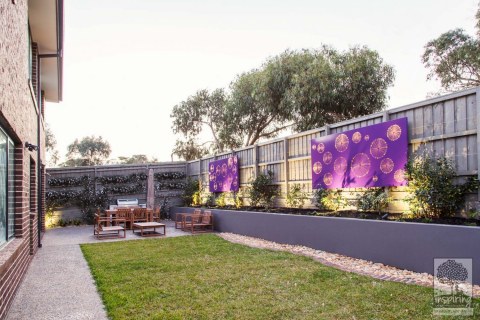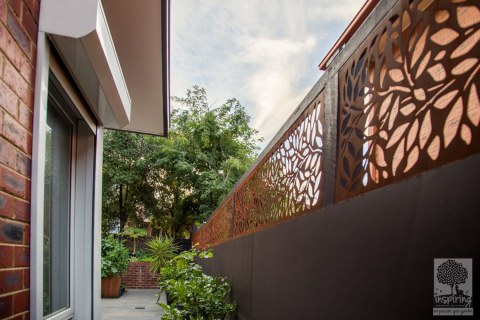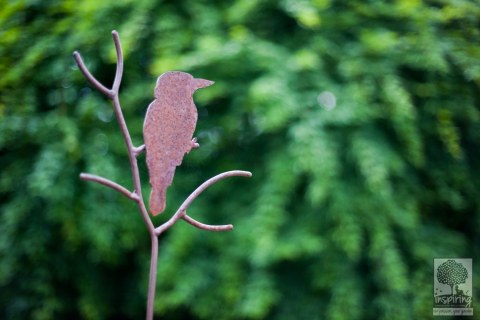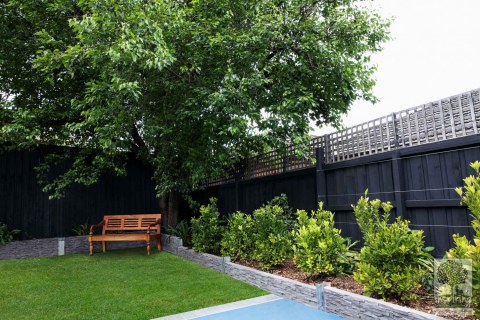 If you need further suggestions or design or plantscaping both indoors and outdoors, please contact us for an onsite 90 minute consultation. 
Refer to our packages for further detail on how we can help you in the consults and subsequently throughout your garden implementation process.
Do also check out our article on the latest planting trends.
Our passion your garden! xx
Follow us on social media