The core areas of biophilia in garden design
The belief that people will spend more on spaces or views that connect with nature.  This has been the case for landscape design where people are realising the benefits of that connection and are therefore more interested in doing up their homes to achieve that goal.
An example landscape design wise is an existent tree with a historical connection with the site.  We would find a way to retain the tree and design the house and garden around it, ensuring that every element looks like it should be there. Biophilic benefits
As discussed above, biophilic experiences can reduce stress, improve cognitive function, and enhance mood and creativity. These and other outcomes can increase health and wellbeing, as well as productivity. How can Biophilia help you, your office, and your employees
Try jazzing up your workspace a little with a little plant love and paid attention to how it makes you feel?
I'm sure you've noticed that:
It brightens what would have been a sterile work environment
It puts you in a mood with nature and broke your day up a little but not staring continuously at the PC
Your day felt more productive and relaxed
You may not have noticed those long working hours?
Why do plants have such an impact though?  I think it's a combination of both the visual impact and their intrinsic benefits (discussed further below).
There's valid science behind all of this.  It's scientifically proven that plants in your workspace improves your mood and productivity.  Why you'd think?  Well maybe they…
Create a relaxing and breathing space;
Create a social hub to gather (especially for bigger workspaces); or
Show a sense of pride and joy of your workspace. Something beautiful to look at to get you to work.
Some employees like the idea of having plant "pets" at work
Create a calming effect (blues and greens have been proven to have that effect)
Create a pop of colour – for example, the use of striking plants like the zebra plant (Aphelandra Squarrosa) will certainly brighten up an otherwise sterile space!
Are there any downsides?
The main downside I can think of is the short-term additional cost to the business for installation and the ongoing cost to maintain it.  The benefits ie from higher productivity, lower absenteeism etc are seen in the long term.  Hopefully, this will outweigh the initial costs.
The other downside is the potential risk of allergies.  This can be mitigated though by contacting the reputable indoor plantscape specialists who have a botanist on board.  Therefore they will make the right plant choices.
What does it mean for your office and the future of office design?
Allow employees to bring their own plant.  Some employees like the idea of having plant "pets" at work. This allow customisation and expression of employee individuality – the office should not be a sterile space especially if you're a creative organisation, for example.
(Of course I suppose the main guidelines is to keep it in line with the company's branding strategies!)
Looking into the colours used in the workplace when designing – Blues and greens have a calming effect and have been proven to improve moods.  The use of striking plants eg the zebra plant (Aphelandra Squarrosa) certainly adds a pop of colour to an otherwise sterile space.
If employers are redecorating, seeking employee opinion as they are the ones who are meant to benefit from this exercise and result in higher productivity for the employee.
Looking at other innovative ways of breaking up spaces and at the same time greening it up.  For example, employers can use room divider using systems like the Schiavello wall which houses lots of pots and therefore plants.  Alternately, why not a living vertical garden to divide the office space up rather than a plain boring wall?
x
Hungry for more information on biophilic design?
Then check out the following articles:
xxx
In the meantime, visit my past projects below which may give some inspiration!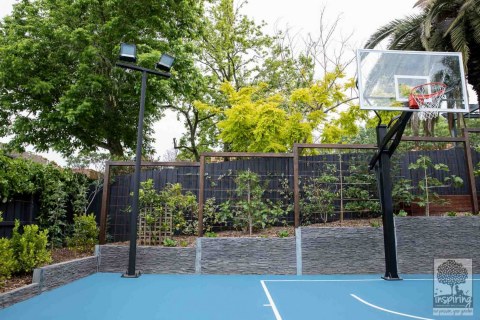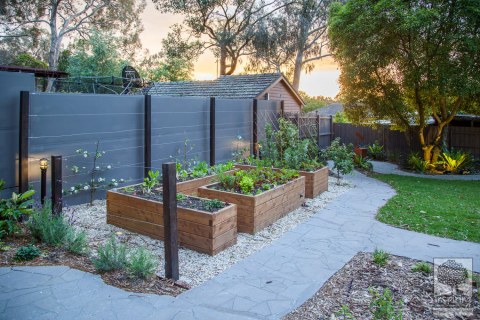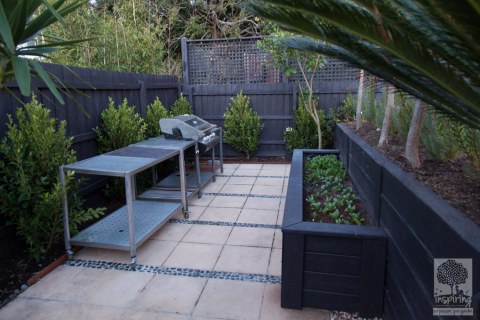 If you need further suggestions or design or plantscaping both indoors and outdoors, please contact us for an onsite 90 minute consultation. 
Refer to our packages for further detail on how we can help you in the consults and subsequently throughout your garden implementation process.
Our passion your garden! xx
Follow us on social media