While some of us may have been gardening for quite some time, we all started out as beginners. An ideal plant for the beginner gardener are clivias. 
They require very little care, and they will thrive in low-light areas with minimal water. Clivias come in a variety of colours, shapes, and sizes. They bloom all year round, making them perfect for sprucing up any backyard or garden.
These plants are easy to grow from seeds or can be purchased as young plants from nurseries. When planting clivias, you should use wellwell-draining, slightly acidic soil 6.5 – 7). 
Here are some tips on how best to look after your clivia plant: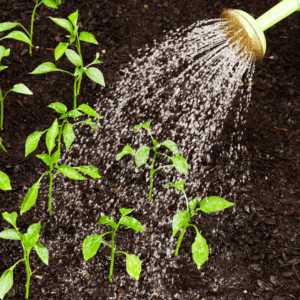 Watering
Clivias should be watered regularly, but not too often – aim for once a week allowing the top layer of soil to dry out before watering.
Make sure you water directly into the root zone rather than over the leaves as this can cause dampness and encourage fungal diseases.
Lighting
Clivias prefer bright filtered light but will tolerate lower levels of light if required.
Avoid direct sunlight as it can cause burning on their leaves.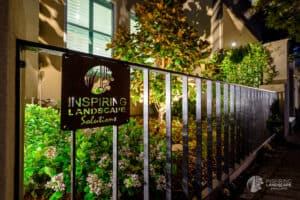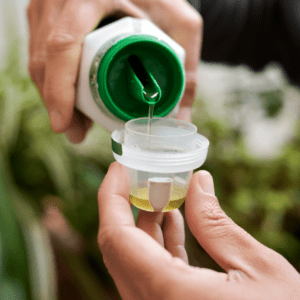 Fertiliser
Feed your clivia plant with a balanced liquid fertiliser every couple of months.
Too much fertiliser can cause the foliage to yellow, so be careful not to overfeed.
Temperature
Clivias prefer slightly cooler temperatures and should be kept away from radiators and draughty areas.
Temperatures between 10 – 18 degrees Celsius are ideal for healthy growth..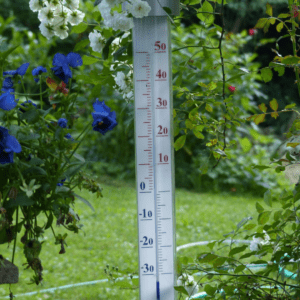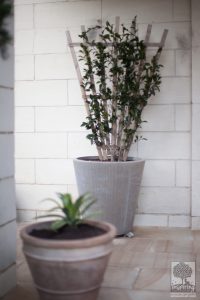 Repotting
If your clivia plant becomes pot bound or wilts easily then you may need to repot in fresh soil every two to three years.
Make sure that you use a quality soil mix specifically designed for houseplants and only repot during the growing season (spring/summer).
By following these few simple steps you can help ensure that your clivia plant remains happy and healthy for many years to come.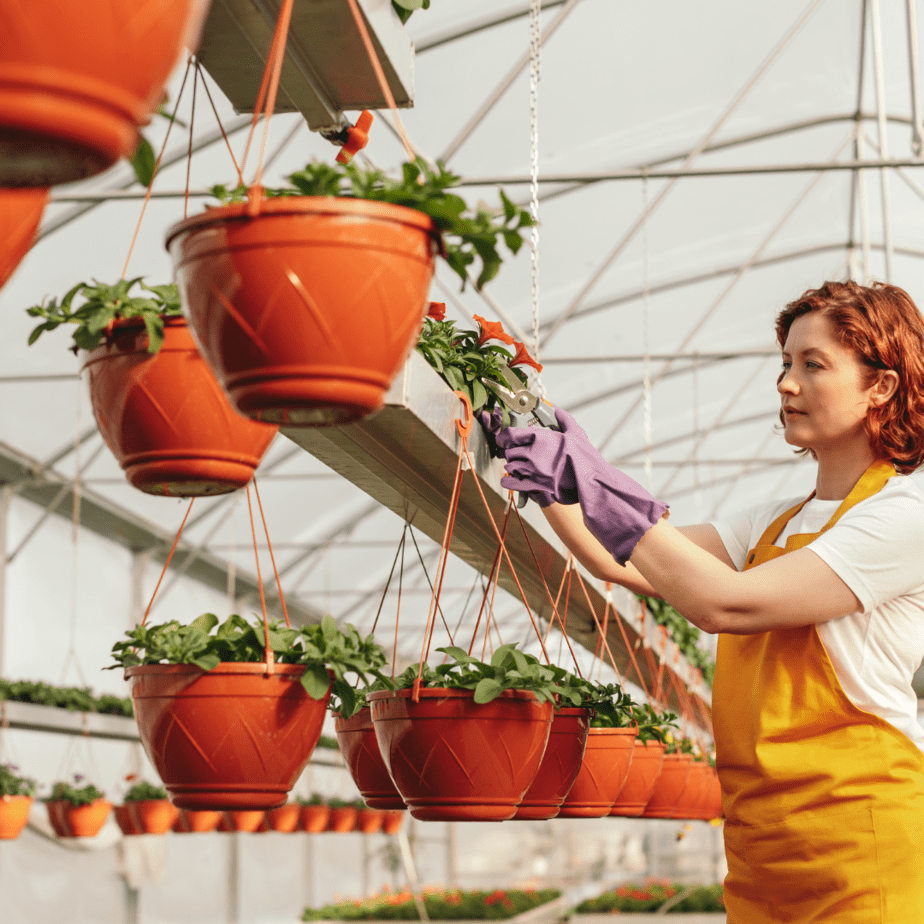 Maintenance
Clivia plants are generally low maintenance and easy to care for indoors or out.
Fertilise them every six to eight weeks throughout the growing season with a balanced liquid fertiliser or slow-release pellets.
Prune your plants if they become overgrown and remove any dead leaves or flowers.
With proper care, your clivia plant will bloom almost year round and should provide years of enjoyment.
With their lush foliage and bright blooms, these are a great addition to any garden.
Variety Of Colours and Size
Clivias come in a range of colours, shapes, and sizes. Clivias captivate with their bright and cheerful blooms – a reminder of sunny days ahead.
The most common colour is yellow-orange with streaks of red or maroon, but they can also come in orange, pink, and cream varieties. 
They're typically shaped like stars or bells, though some may have more elongated petals.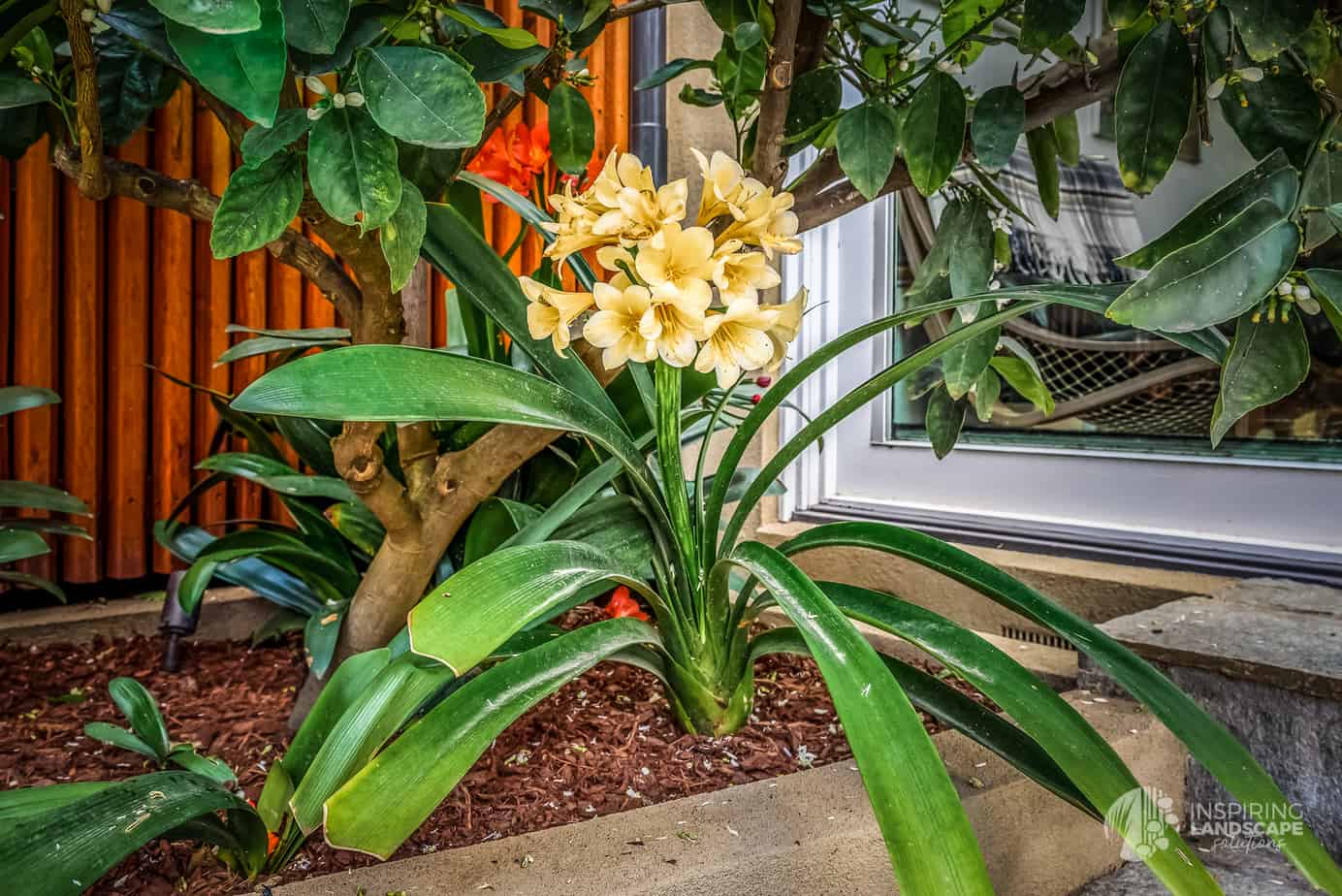 They can range in size from just a few inches across to quite large specimens that can reach up to eight inches in diameter.
Some varieties may even produce multiple blooms on the same stem! 
These hardy plants make a lovely addition to any garden or home. With so many colours, shapes, and sizes available, you're sure to find the perfect clivia for your space!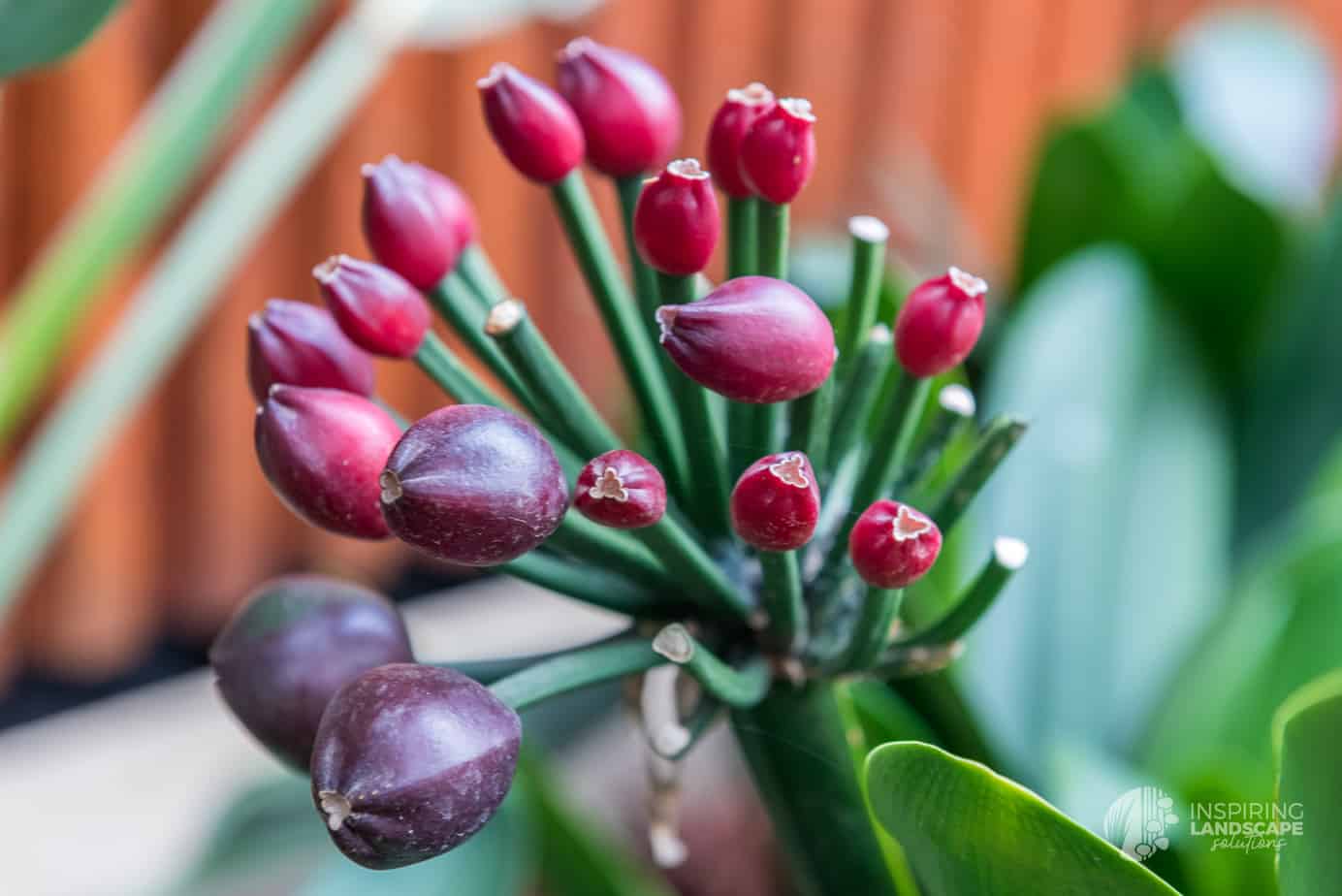 Propagation
Propagation of clivias can be done in a few different ways. The most common method is through division.
Clivia plants produce offsets that can be carefully removed from the mother plant and planted separately. These offsets will then become their own separate plants. 
Division should only be done when the mother plant has at least two or three healthy, well-established offsets; otherwise, it may not survive on its own.
Another popular way to propagate clivias is through stem cuttings. To do this, simply take a cutting of a stem with some leaves attached and place it into moist potting soil. 
Make sure to keep the soil damp at all times while the roots are forming and growing. Once established, the new plants can then be transplanted into their own pots.
Clivias can also be propagated through seeds. The process of germinating seeds is a bit more complicated and will require specific growing conditions such as warm temperatures and plenty of light.
Once the seeds have been planted, it's important to keep them moist but not overly wet until they begin to sprout and grow.
No matter which propagation method you choose, it's always important to make sure that the clivia plants are receiving adequate sunlight, water, and nutrients in order for them to thrive and flourish.
With proper care and attention, your clivia plants should produce beautiful blooms year after year!
Hungry for more information?! Here are a couple of previous blog posts you might fancy:
Here are some previous projects that you might like to have a look at:
If you need further suggestions, design or plantscaping for both indoors and outdoors, please contact us for an onsite 90 minute consultation. 
Refer to our packages for further detail on how we can help you in the consults and subsequently throughout your garden implementation process.
Our passion your garden! xx
Follow us on social media