A child-friendly garden can be a fantastic way to help your children explore and learn about nature. It can provide hours of entertainment and adventure while being outdoors and not on their tablets or computers. With proper preparation, you can ensure your backyard is safe and enjoyable for them.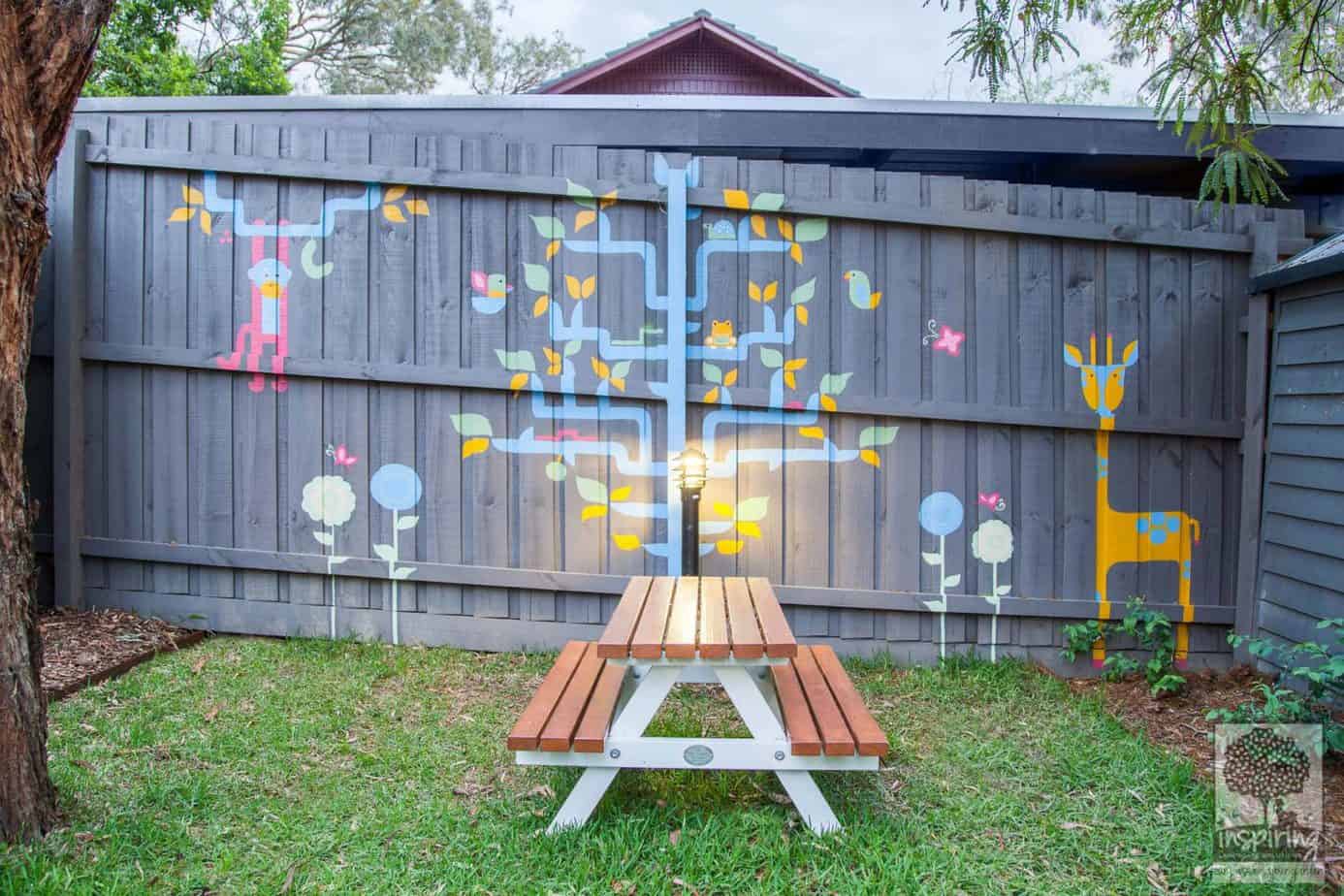 Potential Dangerous Areas In Your Garden
*Sharp objects should always be kept out of reach of young children; if any areas have potentially hazardous edges, they should be adequately fenced off or covered.
*Depending on where you live, it is essential to be aware of any native animals that may pose a danger, including spiders or snakes.
*Ensure that any play area or feature is made from non-toxic materials that won't cause harm if they come into contact with skin or eyes.
*Securely fasten items like swings to sturdy structures like trees or posts to avoid injury. 
*Invest in some colourful outdoor benches and chairs so the whole family can relax in the garden together. You could also purchase some picnic tables so that everyone can enjoy meals outside.
*Remove any hazardous plants or materials from the area. This includes anything with thorns or spikes and poisonous plants like foxglove or nightshade.
Plants and Flowers That Are Great For Kids
Bring the garden to life with various plants, flowers and trees that attract wildlife. Planting colourful summer bedding can give the garden a fresh look and provide many areas for children to hide and explore. 
Adding colourful flowers will instantly make your garden look more inviting. Think sunflowers, marigolds, and daisies – you can even let your kids help choose what to plant!
Plant herbs, fruits and easy-to-grow veggies like cherry tomatoes, carrots, cucumbers and beans so kids can watch them grow over time; this encourages them to develop an appreciation for nature while learning about where food comes from.
You can also invest in kid-friendly garden tools to help with planting, weeding, and other chores — just supervise them!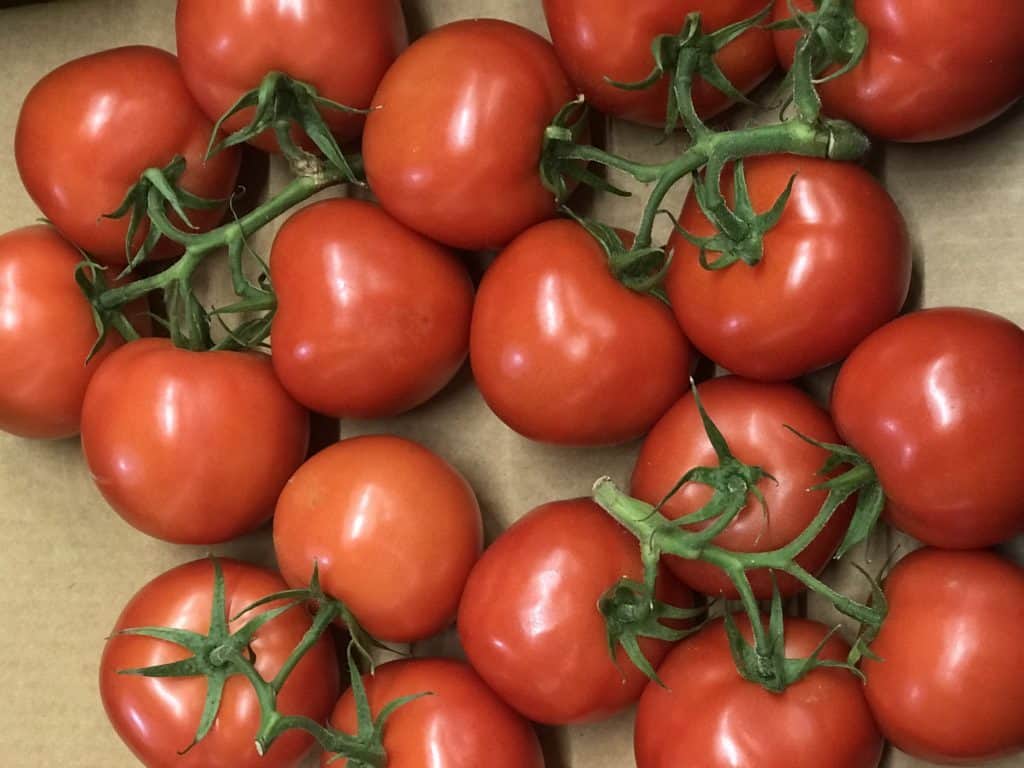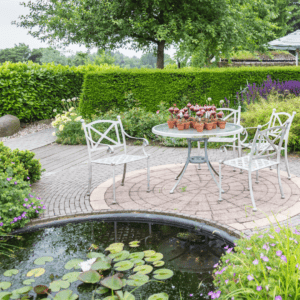 Add Water Features To Your Garden
Splashing around in water is always a hit with kids, so why not add in your own pond or mini stream? It doesn't need to be too complicated – dig out a shallow hole, line it with some pond liner and then fill it with water!
If your garden has a deep water feature, ensuring it is adequately supervised when children are around is essential.
Adding aquatic plants and some friendly wildlife will make the pond come to life. Just place a secure fence around it that children can't climb over, and add non-slip steps for easy access.
Family Time In The Backyard
Have fun decorating the garden – add bright colours, playful sculptures or maybe even a climbing frame for extra fun! A hammock is also great for when kids need a break from playing.
You can also create a "nature table" where children can collect exciting objects around the yard, such as rocks, feathers and leaves. 
Outdoor toys like playhouses, trampolines, sandboxes, slides, swings, and seesaws are great for keeping kids entertained in the garden. Ensure you invest in good quality items so they don't break easily.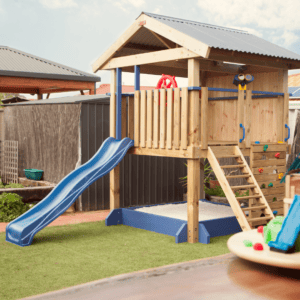 Creating a child-friendly garden is an exciting project that will keep your kids entertained for hours! Following some of these tips can turn your outdoor space into a safe paradise for your kids. Enjoy your garden together!
Follow us on social media