With everything getting smaller these days, how do we get the most from our outdoor areas without feeling claustrophobic?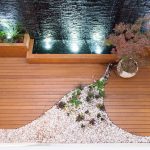 Here are some simple tips in getting an awesome design underway for your small garden or outdoor space!
Choose the right plant palette – go for the smaller dwarfs and cultivars and don`t forget to layer them and group their sizes accordingly to create the visual effect you want.  Striking narrow plants draw your eye up and out, creating a sense of 'height'.
Introduce texture – adds visual interest.  Choose plants that have contrasting form However, becareful so that it doesn't look too busy!
3.Colours – the classic white on green is always a winner.  A darker background colour is usually advised for structures like fences in order to bring out the garden.  However, given a small space, try out a lighter/cooler shade of brown and you will immediately see the difference.  Choose plants and materials to compliment of course!
4.Choose the right finishings – maybe consider investing in a fire pit, an awesome custom artwork and relaxing lounge seats invite you into the space!
5.Max the space –  don't forget creating storage for e.g. unsightly toys, built in seating, vertical gardens etc.
6.Declutter – less is more (but within what you need of course!)
7.A functional design – like the indoors, the layout must be practical.  E.g. your BBQ are needs to be close to where you entertain!
8.Plan – don't stress and take your time to decide on things.  Once the area's constructed, its costly and difficult to undo!
If you need further suggestions or plantscaping both indoors and outdoors, please contact us for an onsite 90 minute consultation.  We charge $220.00 for the visit and can subsequently quote on project managing the entire transformation for you within your budget.
Do check out or articles on paving, bluestone paving, choosing the right tree and budgeting for your landscaping.
Our passion your garden.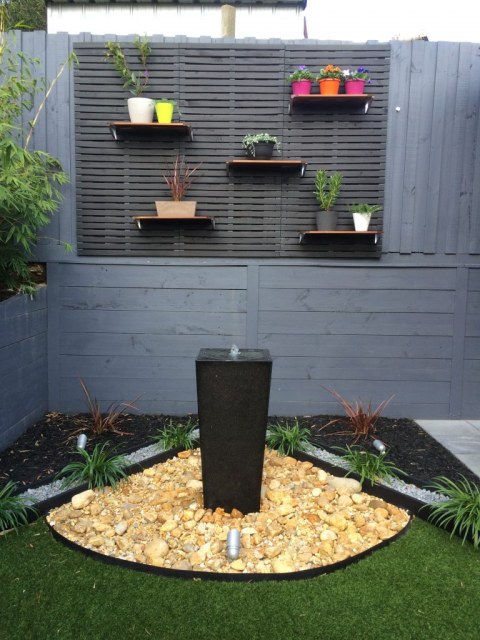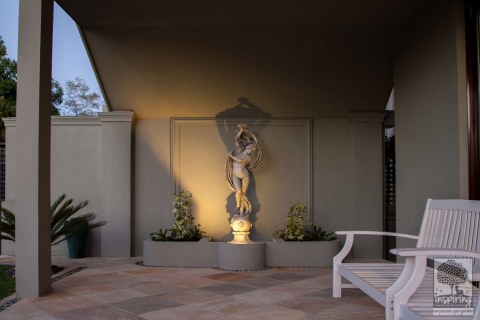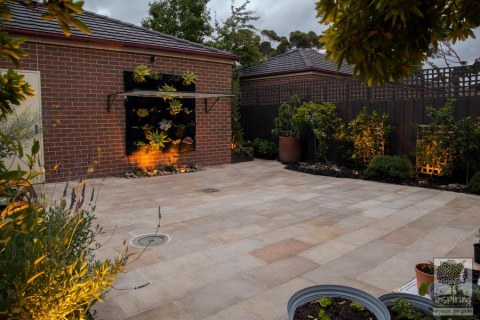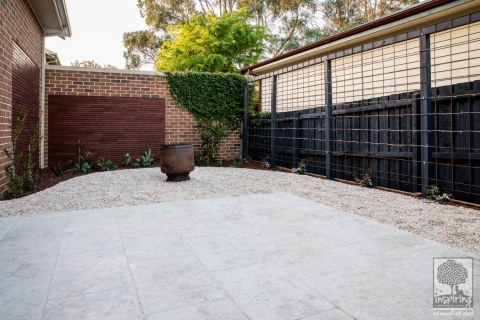 Living area view of rear courtyard in Hawthorn East Garden Design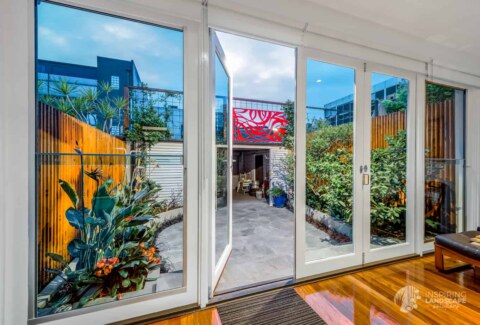 Follow us on social media