Many people think Australian native plants are challenging to grow, but they aren't. As with all plants, it mainly depends on matching suitable plants to a particular garden environment.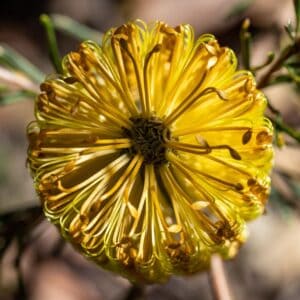 Indigenous vs Native Australian Plants
These terms are confusing, so I wanted to explain as I get asked this a lot. It took me some time to get my head around using these terms when I started learning horticulture in detail. The snapshot is that both are natives, just that the word "indigenous" is area specific ie. local to that particular area.
Why is this important to know – it's because you can be assured that your plant choice works for your particular area and attracts the local birds, insects and frogs you want!
Why You Should Choose Australian Natives
The widely advertised fact is that using native plants in your garden is a great way to preserve water resources. A definite yes, in my view, is the former, but I must temper the latter statement a little.
In my view, natives still need water until they are established, so the idea that these need minimal or do not need water won't get you the healthiest of plants while growing.  
Also, just because its plant label has 4 or 5 stars doesn't mean that you don't water it all during summer or need a top up on the hottest days!
In any case, natives are a good plant choice and learning to care for them is an essential step towards a healthy year-round Aussie garden.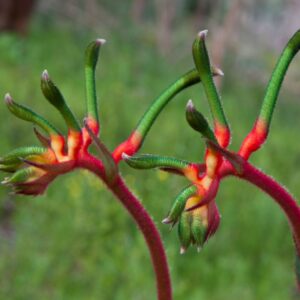 Soil Types and Treatments
Australia has two general soil types, clay and sandy. Both are low in fertility and organic matter. Some natives suit all soil types.  However, most native plants prefer well-drained soil.  
As a rule, (dispersible) clay soils will need organic matter and gypsum to allow the ground to crumble and release nutrients within the soil. Usually, the organic matter being mixed is in the form of cured compost.  However, be careful with the level of compost being mixed in as you need to monitor resulting pH levels (refer further below).  
The general rule is not to mix in manure as you don't know how much will be released to native plants (which only need a little fertiliser anyway). You'll also want to raise soil levels to assist with water drainage.  Sandy soils are best kept well mulched and improved with organic matter, as explained above.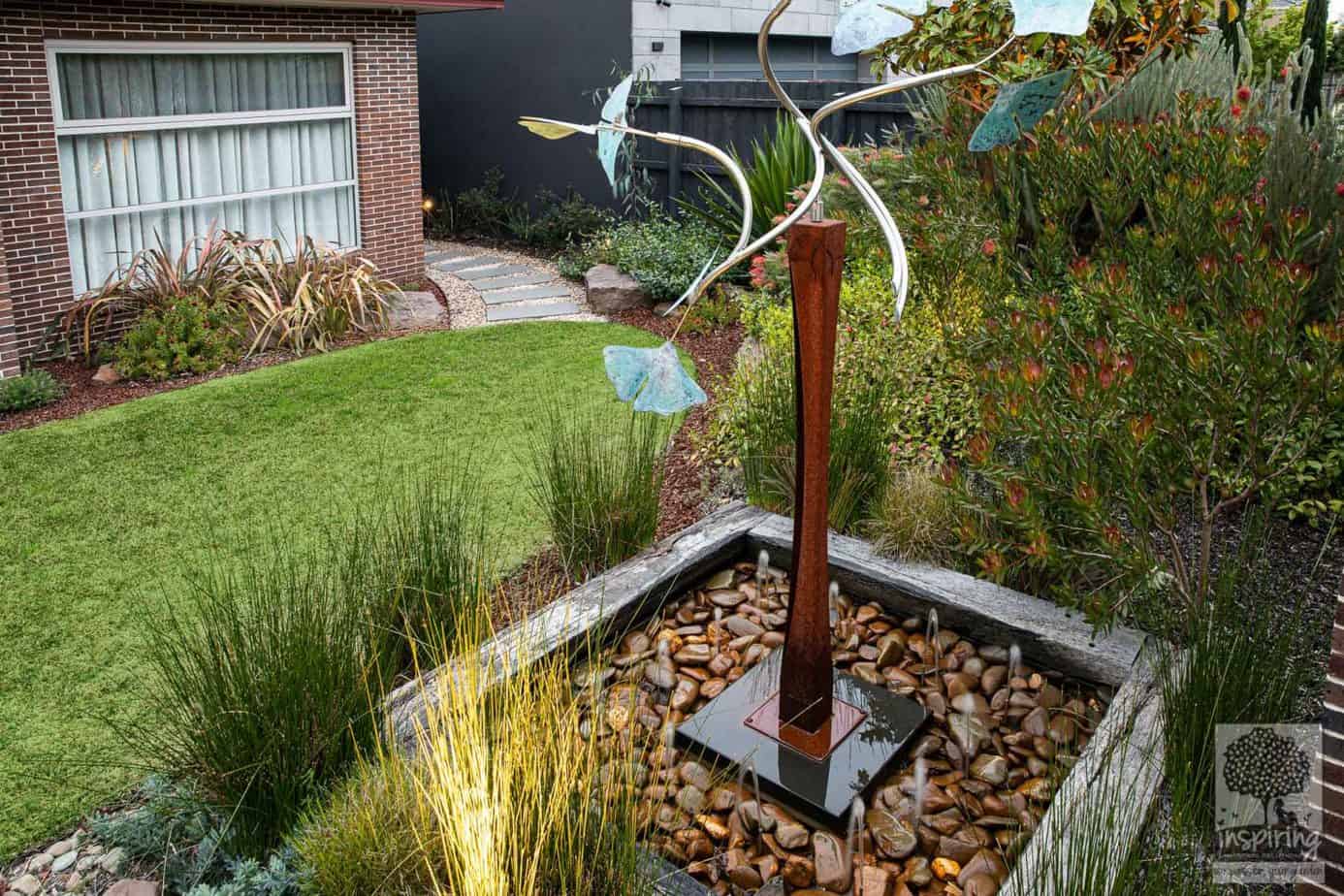 Fertilisers
The general rule is that proper nutrients are vital for your garden to thrive and achieve optimum growth.  However, natives have adapted to the poor conditions in Australian soil and don't need that much fertiliser to thrive.  However, once in a while, I think it's a good idea to give them a little boost!
Therefore, which is the best fertiliser for natives?  Well, natives don't like fertilisers that are high in phosphorus. (generally anything with a phosphorus level over 2%).  So consider using a fertiliser specifically formulated for natives, with low phosphorus. or opt for an organic based one such as blood and bone or pelletised chicken manure.
Whether you use organic or inorganic fertilisers is a personal preference.  Organic fertilisers are said to be healthier for your native plants because they're slow to release. 
On the other hand, there is some evidence that artificial fertilisers strip essential nutrients from the soil by killing the soil's bacteria, resulting in chemical imbalances.    
Best Mulch For Natives
Australian natives, like all plants, need to be mulched, and you can either choose an organic mulch like bark or use pebbles and river stones – an excellent option for a bushfire-prone area.      
pH Levels Of Australian Soil
Most Australian soils are neutral or slightly acidic, with a pH between 5.5 and 7.0. To find out what pH your soil has, you can speak to your local nursery, which may sell do-it-yourself soil testing kits or provide a soil testing service.
Most natives will thrive within the range stated above, but some species suit acidic or alkaline conditions better.
If you are getting a completely new garden put in by your landscape designer, then you will be able to discuss with them the plants that you are interested in and they will know pH levels for specific plants.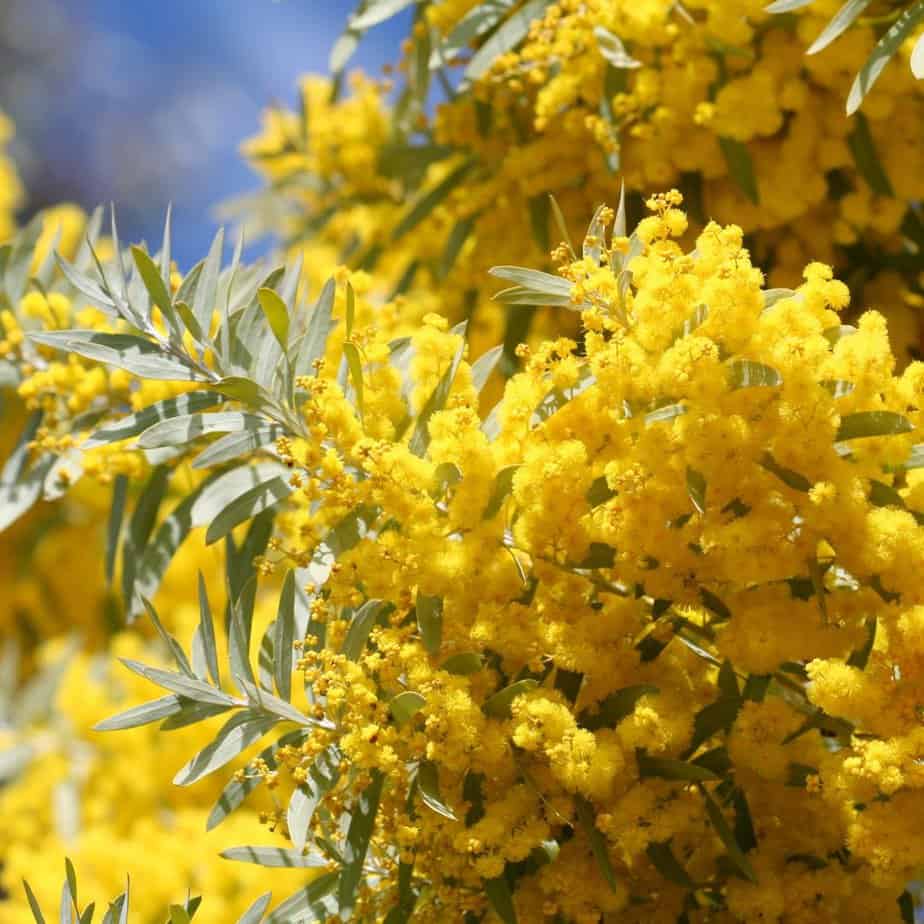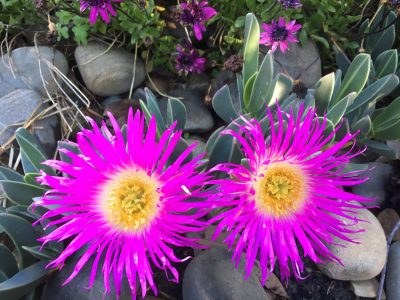 Pro Tips For You
Building up garden beds or underground drainage can benefit your native plants.
Don't fertilise when you first plant, as it's easy to apply too much and kill the plant. Wait until the new plants recover from their transport and transplant shock and apply it evenly and lightly.
Like choosing any other plant, before you buy any native, work out how much time you want to spend in your garden. Do you want a relatively low maintenance garden, or are you prepared to spend a bit more time on plants that need extra upkeep?
Be aware of your soil conditions, aspect and pH levels.  Most native plants should be planted in cooler months, autumn, winter, or early spring.
If you want an all-native garden or want to incorporate natives with exotics, remember to be careful with your selection, pruning, appropriate fertiliser, watering and mulching will guarantee success.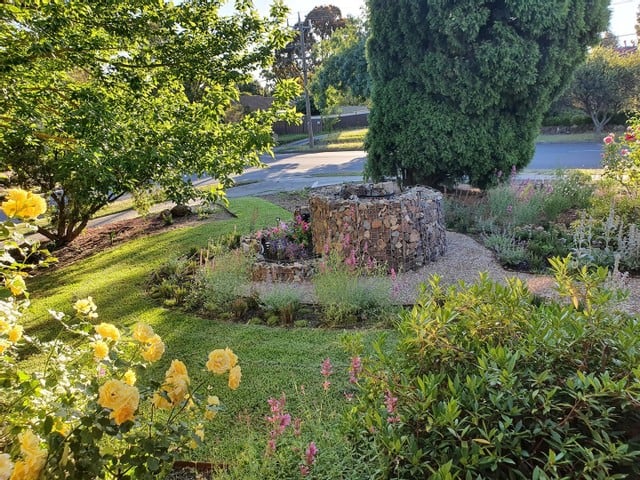 Follow us on social media