LOL.  Well that's my reaction.  I just have never liked artificial plants.  I love that modern tech has made them almost lifelike though.  But they can't give you what real plants can.  The sheer joy and satisfaction of watching your little baby grow and bloom and at the same time enliven the space that it's in!
Pros of  artificial plants
Well … just to humour this topic …  What are the pro's of having artificial plants?  They are mostly plastic.  Therefore, by definition, they are easier to look after and could possibly cost less in the long term to purchase and maintain.  Also, if manufactured well, some artificial plants can be quite pretty and are therefore able to enliven a space.
However, and yes I bet you saw that coming, can they help with indoor pollution?  In my book I think that they contribute to it.  Why?  Simple fact – you are harbouring a dust collector haha.
I just remember my mom, bless her, being time poor to look after real plants in the house so she decided to invest in a beautiful bunch of hydrangeas.  Her joy didn't last long.  She couldn't stop complaining of how much dust they were gathering.  Dad of course tried to help her clean it up but given that he had allergic rhinitis, it caused him to sneeze for a while!  So yeah, you need to look after it and its not a product that you can simply install and forget about!!
Do artificial plants cost less in the long term?
Maybe.  Realistically, the initial capital investment into any indoor installation quite heavy.  This is the case whether or not they involve real or artificial plants.  The long term care and replacement also needs to be considered from the outset.  Real plants die and artificial plants break down.  Therefore, as mentioned above, artificial plants also need to be maintained to keep them "attractive".
The added bonus though with real plants is that there are associated health benefits.  Many types of indoor plants are known to clean up the air and are therefore beneficial to have.  Something to think about anyway 😉
There is a further argument that artificial plants can be installed anywhere.  Yes they can.  So can real plants actually.  You just need to choose the right plant for the right conditions and space!!
If you need a further biased view about real plants or further suggestions or plantscaping both indoors and outdoors, please contact us for an onsite 90 minute consultation.  We charge $220.00 for the visit and can subsequently quote on implementing the entire transformation for you within your budget.
Here's some useful resources for you to try!
Air purifying plants that are almost impossible to kill.
Do also check out our article on Monstera's.
Our passion your garden.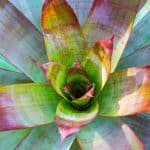 Follow us on social media